RD Burman and His Lyricists
Legendary music director RD Burman worked with over 75 lyricists in his career, creating a huge treasure trove of musical gems that are popular to this day because of their innovative and evocative music, inspiring lyrics and heartfelt rendition.
Peeyush Sharma and Antara – Consulting Editors of Silhouette Magazine take you through a journey of discovering and enjoying gold nuggets of RD Burman's music created with some of the most prolific lyricists he worked with. Enjoy the script of the radio show hosted by Massachusetts based Gunjan Radio-WUML and anchored by Bipin Parekh along with his team, on 21st October, 2017.
Each song composition must be treated as an individual entity and given full scope and effort to bloom on its own merits, treated independently for its delivery style, instrumentation, percussion and all its finer nuances so that every song has a story to tell. That was RD Burman, the non-conformist genius. Each and every song RDB composed and set to tune has a unique identity in its treatment – the unmistakable RDB stamp.
RD Burman had his training under his father SD Burman, who as we all know had mentored so many musicians and singers. Some of them became legends in their own right. Geeta Dutt was his prodigy, Madan Mohan started as his assistant in two films and held him in high esteem. Music director N Dutta and Jaidev started as his assistants. Mohd Rafi, Lata Mangeshkar, Kishore Kumar – all these greats have admitted to learning under his guidance. Hence, it is no surprise that his own son would absorb much from his father. As SD Burman's assistant, RD Burman used to write his notations, arrange the music and coordinate with the singers for rehearsals.
And yet, when he started his career, he realised he would have to develop a niche for himself to make his music bear his stamp. And that is what happened.
It is very difficult to summarise the massive canvas of RD Burman in this limited space. But our attempt is to give you a glance of the amazing variety of music he composed, working with a great cross-section of lyricists – including those of the golden era as well as the younger lot.
A lot has been written about RDB creating sound from various sources, like a broom and a comb, a glass hit by spoon, blow wind into a bottle or beat the tabla or the human back. It is not important to create that sound. The genius is to apply that sound into music and make it part of the melody. That was RDB.
Though a few of the lyricists worked with him all through his career, Majrooh Sultanpuri and Anand Bakshi  were with him entire 34 years. Once Gulzar and Gulshan Bawra started to tune with him, also stayed with him till his end.
For our presentation, we have picked up a spectrum of lyricists who have worked with RD Burman. Many have also been left out as it would not be possible to refer to all in this space. The intention is purely to present a kaleidoscope of innovations and great music and picking the songs as examples.
Shailendra
RD Burman began his career with Shailendra, the great poet-lyricist, writing the songs for his debut Chhote Nawab in 1961. Produced by Mehmood under his brother's name, Usman Ali and directed by S. A. Akbar, the film had 8 songs. This is the only film in which he worked with Shailendra and created music that is still remembered.
He started with pure classical that leaves us in no doubt about his intense training in classical music. He himself played the tabla very well. In Ghar aaja ghir aaye, you will find the rhythm of the rain, the pathos of pining for the beloved to come home.
R D Burman, fondly called Pancham, was enthusiastic about breaking out on his own when he got this offer from Mehmood. He wanted to have his first song recorded by Lata Mangeshkar. But S D Burman had a strained relationship with Lata, and he was not using her voice. Nevertheless, RD approached Lata to sing this song for Chhote Nawab and it paved the way for a patch up and Lata Mangeshkar and Burman Dada started working again very soon.
And also it is believed that the song 'Ghar aaja ghir aaye' was conceived three years earlier for a film titled Raaz (a Guru Dutt production), which was shelved. Raaz went on to be made as Woh Kaun Thi while Ghar aaja found a place in Chhote Nawab.
Ghar aaja ghir aaye (Chhote Nawab, 1961) Lata Mangeshkar
Hasrat Jaipuri
Incidentally, for his film, Bhoot Bangla in 1965, Mehmood brought RDB together with Hasrat Jaipuri, also only for one film. And those fun songs still bring about a smile whenever we hear them – for example, the Elvis Presley-inspired Aao twist karein jaag utha mausam or Jaago sonewalon, suno meri kahaani.
Jaago sonewalon, suno meri kahaani (Bhoot Bangla, 1965) Kishore Kumar
Anand Bakshi
With Anand Bakshi, his first film was Teesra Kaun In 1965. There was the popular Lata/Mukesh duet; pyar ka fasana bana le dil diwana. This was just the beginning at the duo worked on 543 songs for 97 films. Theirs' was the most productive, figuratively speaking, partnership. It's a tough choice to pick one song from such a repertoire – how can you not mention the everlasting songs of Kati Patang, Amar Prem, Jawani Diwani, Hare Rama Hare Krishna, Shalimar to name a few.
But for this program, we pick Zindagi ke safar mein guzar jaate hain jo by Kishore Kumar from Aap Ki Kasam 1974.
This iconic song travels through seasons and turning points of life. These are words anyone can personally relate to. As the seasons change, the colours change too, the harsh winter and barren trees signify the emptiness in his life. RD built this part of the orchestration on western scales using Cuban Guiro, Congos, Guitars, etc.
And when Rajesh Khanna recalls his past, the Indian instruments are used such as the Indian Tablas, Manjira, Flute, etc. So there is clear distinction in moods. And for that added touch of pathos he uses the heartwrenching Sitar and the Santoor and the Taar shehnai.
Zindagi ke safar mein guzar jaate hain jo (Aap Ki Kasam, 1974) Kishore Kumar
Majrooh Sultanpuri
In 1966, Nasir Hussain signed RDB for his prestigious project, Teesri Manzil and got him to partner with Majrooh Sultanpuri. A very rewarding partnership, almost akin to one that his father, SDB had with Majrooh.
Together, RD did 74 films with Majrooh containing a total of 402 songs. As Majrooh Sahab had told me, "I had a great understanding with Burman Sahab and his son. You can say, it was all a matter of home (ghar ka sa mamla thha)." Read interview with Majrooh Sultanpuri here.
Now this is a Vijay Anand film, a master craftsman who could weave the most intriguing of stories on screen. And the hero Shammi Kapoor was not keen on Pancham to begin with. He wanted his trusted Shankar Jaikishan. But when he heard the songs he was floored. As Pancham had said in an interview to Filmfare, Shammi Kapoor told him, 'I don't want to hear any more songs. You have passed.'
Let us celebrate this duo through this evergreen rock and roll which still enjoys cult status:
O haseena zulfon wali jaan-e-jahan (Teesri Manzil, 1966) Kishore Kumar
Rajendra Krishan
A rare hit combination got formed, though for 6 films and total 39 songs only, between RD and Rajendra Krishan. They started with Padosan in 1968 and gave hits in Waris, 1969, Saas Bhi Kabhi Bahu Thhi, 1970 and Bombay to Goa, 1972.
Two more movies that did not fare well were, Shehzada, 1972 and Chhalia, 1973. Many of us still remember that beautiful Rafi number from Chhalia – Ae jaane wafa, aisa bhi kya tum to khafa hum se ho gaye.
Rajendra Krishan could write any kind of song – romantic, philosophical, filled with pathos, the ghazal like. But this side-splitting hilarious song shows his keen sense of humor. You can't stop humming with it.
There is an interesting history behind this song. In the film Jhoola (1941), Ashok Kumar sang this song himself – ek chatur naar kar kar shringar. Mehmood and Kishore Kumar both liked it a lot though they were just starting out on their careers. Mehmood took its inspiration when he made Padosan almost 27 years later.
This song was designed as a musical duel between Manna Dey singing for Mehmood and Kishore Kumar for Sunil Dutt. With his deep classical grounding, Manna Dey wasn't pleased that he would have to lose out to Kishore singing for Sunil Dutt on the screen. But that's the fun trump card of this song. Kishore plays a whole lot of pranks and corners him.
The song is peppered with musical doo-wops in the middle too by Mehmood – listen to
hum chhodega nahin ji,
hum pakad ke rakhega ji
or
Kya ghoda chatur ghoda chatur
ek pe rehna, ya ghoda bolna ya chatur bolna
Start!
And you will start laughing wherever you are.
Ek chatur naar karke shringar (Padosan, 1968) Kishore Kumar
Single film pairing
In 1970, Puraskar, Producer and director, Ram Kumar signed RD with S H Bihari. It was only a one film pairing. And there was a hit duet by Asha and Mukesh, Nateeja hamari mohabbat ka kya hai.
In 1971, in yet another one film pairing in Adhikar (1971), producer S Noor and director, SM Sagar got RD to work with, almost unknown lyricist, Ramesh Pant. Couple of songs are remembered even today, Rafi's Rekha O rekha, jab se tujhe dekha, and Kishore/Asha's Koi mane ya na mane jo kal tak the anjane.
Yet another one film combo was with Anjaan in Mehmood's Hungama also in 1971.
Gulzar
Around this time, in 1972 to be specific, RD paired famously with Gulzar for his Parichay. One of the most celebrated combo of lyricist and music director of Hindi film music, together they did 25 films and 117 songs, including non-film songs from Dil Padosi Hai album. They were together till Gulzar's Libas (1991).
Again an impossible choice but lets pick the iconic Tere bina zindagi se koi shikwa from Aandhi (1975).
Gulzar Saab had heard the annual Puja release song by RD in Bengali, Jete jete pathe holo deri, tai to paari ni, jete paari ni. Gulzar in an interview had said that he had asked RD to reserve this tune for him to use in a Hindi song. The result? Well, the masterpiece Tere bina zindagi se koi!
Aandhi had sterling performances by Sanjeev Kumar and the Bengal diva, Suchitra Sen. It was a film with a political slant but human relations emerged on top as in most of Gulzar films. When the director himself is the lyricist, it's the perfect song for the perfect situation. It is an all time classic in terms of music, picturisation, performances, everything.
Tere bina zindagi se koi (Aandhi, 1975) Lata Mangeshkar and Kishore Kumar
Two most prolific years in RD Burman's career are 1973 and 1981 when he had a score of films hitting the theaters.
In 1973, RD had 20 releases, with Anand Bakshi and Majrooh Sahab writing lyrics for most of the films. The 1973 bunch includes musical superhits such as:
* Anamika (lyrics by Majrooh Sultanpuri)
* Aa Gale Lag Jaa (lyrics by Sahir Ludhianvi)
* Bandhe Haath (lyrics by Majrooh Sultanpuri)
* Do Phool (lyrics by Majrooh Sultanpuri)
* Double Cross (lyrics by Majrooh Sultanpuri)
* Heera Panna (lyrics by Anand Bakshi)
* Jaise Ko Taisa (lyrics by Anand Bakshi)
* Jheel Ke Us Paar (lyrics by Anand Bakshi)
* Joshila (lyrics by Sahir Ludhianvi)
* Namak Haram (lyrics by Anand Bakshi)
* Shareef Badmash (lyrics by Anand Bakshi)
* Yadon Ki Baarat (lyrics by Majrooh Sultanpuri)
Each film is a musical hit!
Diye jalte hain (Namak Haram , 1973) Kishore Kumar
Similarly, in 1981 he had 21 releases which include a large bunch of musical gems, including:
* Basera (lyrics by Gulzar)
* Ghungroo ki Awaaz (lyrics by Vijay Anand)
* Kudrat (lyrics by Majrooh Sultanpuri)
* Rocky (lyrics by Majrooh Sultanpuri)
* Satte Pe Satta (lyrics by Gulshan Bawra wrote all songs except one by Anand Bakshi)
* Zamane Ko Dikhana Hai (lyrics by Majrooh Sultanpuri)
* Angoor (lyrics by Gulzar)
* Barsat Ki Ek Raat (lyrics by Anand Bakshi)
* Harjaee (lyrics by Gulshan Bawra, Vitthalbhai Patel, Nida Fazli)
* Kaalia (lyrics by Majrooh Sultanpuri)
* Love Story (lyrics by Anand Bakshi)
* Naram Garam (lyrics by Gulzar)
Tere liye palkon ki jhaalar bunu (Harjaee , 1981) Lata Mangeshkar. The lyrics of this song were written by Nida Fazli
Sahir Ludhianvi
Sahir Ludhianvi and SD Burman had split ways in 1957 and never worked again. But when Yash Chopra picked Sahir to write the songs for Joshila, trade papers reported that RD was given a go ahead push by his father, SD Burman to work with Sahir.
Thus RD with Sahir was announced as a team for Joshila. In a matter of days, producer, AK Nadiadwala also signed the pair for his Manmohan Desai directed venture, Aa Gale Lag Jaa. Needless to say both the films had hit songs that are remembered to date.
Sahir did two more films with RD, both Chopra ventures, Deewar in 1975 and The Burning Train in 1980, totaling to 26 songs together.
Tera mujhse hai pehle ka naata koi (Aa Gale Lag Jaa , 1973) Sushma Shrestha and Kishore Kumar
The Qawalis
RD Burman could compose the tricky qawalli, which are difficult compositions. With Sahir and Majrooh Sultanpuri, RD Burman created some everlasting qawalis. Two qawalis of RD Burman that became huge hits were from Nasir Husain films written by Majrooh Saab – the highly energetic title song of Hum Kisi Se Kum Nahin (1977) and Pari ho aasmani tum from Zamane ko dikhana hai (1981). The infectious spirit and lively challenge of Hum Kisi Se Kum Nahin became so popular that the lines became proverbial.
When RD teamed up with Sahir, the result was Pal do pal ka saath hamara from The Burning Train. This particular qawali type song is sung by co-passengers on a train which will soon be heading towards doom. And hence, the song has all that verve and energy of enjoying life's every moment, even with people who you will meet only for a passing moment. It celebrates life in the Now.
Hum Kisi Se Kum Nahin (Hum Kisi Se Kum Nahin , 1977) Mohd Rafi and Asha Bhosle
Yogesh
Poet Yogesh Gaur, was teamed with RD the first time in 1973 Deven Varma's film, Bada Kabutar. Together they did 10 films and 47 songs including Jayant (Hemant Kumar's son Ritesh) Mukherjee's Mazaaq in 1975 (remember Asha's Takra gaye do badal ambar pe/ with Vinod Mehra?). But their hit came with Basu Chatterji's 1979, Manzil, with evergreen tandem.
This is an excellent tandem by Kishore Kumar and Lata Mangeshkar. It catches the rain mood perfectly. To capitalize on the beautiful lyrics by Yogesh and evocative music score by RD, director Basu Chatterji used the song twice in Manzil.
The first time it is used in Kishore Kumar's voice and it starts with this wonderful humming. Amitabh Bachchan sings to an enchanted audience in a homely gathering, looking every bit a passionate singer with a kurta and Jawahar-coat and a harmonium and leaving Moushumi Chatterjee quite mesmerized. The second time it is Lata Mangeshkar singing and the song is used in a faster pace in the background when a rain drenched Amitabh Bachchan and Moushumi Chatterji decide to enjoy the Mumbai downpour with a stroll on the Marine Drive and the waves crash over them playfully. And you almost feel the waves reaching you in all their masti! Its magical!
Rim jhim gire saawan (Manzil , 1979) Kishore Kumar
Gulshan Bawra
In 1975, producer Ravi Malhotra with director Ravi Tandon, in their hit film, Khel Khel Mein, got RD to work with Gulshan Bawra, and they gave an evergreen hit list of songs that went on for films like Kasme Vaade, Satte Pe Satta, Sanam Teri Kasam, Yeh Wada Raha and Agar Tum Na Hote and many more.
Together they did 31 films with 160 songs. As said at the beginning, Bawra wrote for RD till the end of RD's music career and life sharing a personal equation as well.
Tu tu hai wohi (Yeh Wada Raha , 1982) Kishore Kumar and Asha Bhosle
Pyar humein kis mode pe le aaya is another one of those side-splitting songs, this song trapezes from the lowest depths to exuberant highs. It starts with this whole bunch of brothers mooning around losing sleep over their new found love. Look at the way the song starts with a humming and a doo-wop,
Tumne woh kya dekha jo kaha deevana
Hum ko nahin kuchh samajh zara samajhana
And then the resso resso starts – Pyar mein jab bhi aankh kahin lad jaaye…
Half of the song is in low and slow notes and at 3 minutes 45 seconds when Amitabh Bachchan says "chalo ladkiyon ko le aate hain" to his wailing brothers, the song picks up breakneck speed. From there on, the pitch goes higher and higher.
You can distinctly make out Pancham's voice in the lines, so high pitched it is:
arre, dam hai to unase chheen ke le aayenge
di na ghar waalon ne agar manzoori
Pyar humein kis mode pe le aaya (Satte Pe Satta , 1982) Kishore Kumar, Rahul Dev Burman, Bhupinder Singh, Sapan Chakravorty and Gulshan Bawra
Creating Hits with Other Lyricists
RD was now pairing with a large variety of song writers; Bharat Vyas and Inderjit Singh Tulsi in BR Chopra's Karm, with Nida Fazli in Hindi remake of Bharathiraja's Tamil hit, Red Rose in 1980 and they got repeated in 1985, for Amjad Khan production, Amir Aadmi Ghareeb Aadmi.
Director, Vijay Anand turned full film lyricist with Ramsay directed, Ghungroo Ki Awaz in 1981. Ghazal writer, Qateel Shifai teamed with RD for Chetan Anand's Kudrat and poet Pradeep too wrote for RD in Mangalsutra, both in 1981. Pradeep provided lyrics again in RD's 1985 Rusvai.
MG Hashmat in 1985 Awara Baap, Khurshid Hallauri in Vidhu Vinod Chopra's 1989, Parinda, Naqsh Lyallpuri in 1992, Janam Se Pehle, same year, Faruq Qaiser in Sarphira and Sameer in 1993, Aaja Meri Jaan.
Mention must be made of other lyricists who teamed with RD, such as, Faiz Anwar, Hasan kamaal, Indivar (actually did 8 films and 28 songs), Kaifi Azmi, Maya Govind, Mohsin Naqvi, Vitthalbhai Patel, Qatil Shifai, Rajesh Johri (4 films 24 songs), Verma Malik, and few more.
Tumse milke (Parinda , 1989) Asha Bhosle and Suresh Wadkar. The lyrics of this song were written by Khurshid Hallauri.
Javed Akhtar
Yash Johar signed Javed Akhtar with RD in Dharma Productions's Duniya in 1984. Together, RD and Javed Akhtar had worked in many films when Akhtar was writing story and screenplay and dialogues, but as a lyricist it was in this film that became a team. Recollect a masterpiece of poetry and composition in Kishore's Phirte hain kab se dar ba dar, ab is nagar ab uss nagar, another hit song was also by Kishore, Tu chand nagar ki shehzaadi.
Javed Akhtar did 8 films with RD in a total of 44 songs, including popular
Arjun
and
Sagar,
both in 1985, but it was their destiny that RD's last composed film
1942 A Love Story
was to have Akhtar's lyrics. Released after RD's death, it attained a cult status.
The song is soulful, quiet and very soothing. It's a tandem – there are two versions one by Kumar Sanu and the other by Lata Mangeshkar. The Kumar Sanu version became more popular as its more romantic I think, Lata's version is more of pathos.
A review by India Today in June 1994 had said, "At a time when, music industry sources estimate, sales have dropped by 30 per cent to 40 per cent, according to HMV, 1942 – A Love Story has sold more than 12 lakh tapes since its release on March 25… The company expects to sell 40 to 50 lakh units in the coming months… In fact, 1942, an effervescent combination of lyrics and music, has taken the audio world by storm."
The tragedy is RD Burman did not live to enjoy the phenomenal success of this album.
Kuch na kaho (1942 – A Love Story , 1994) Kumar Sanu
More to read on RD Burman
The Pathbreaking Non-conformist – The Music of RD Burman
Aane Wala Pal Jaane Wala Hai… The Immortal Songs of RD Burman-Gulzar
Which Was the True Voice of Pancham?
Jaao Mere Siva Tum Kahan Jaaoge – Remembering Rafi through Rahul Dev Songs
Hope you enjoyed reading…
… we have a small favour to ask. More people are reading and supporting our creative, informative and analytical posts than ever before. And yes, we are firmly set on the path we chose when we started… our twin magazines Learning and Creativity and Silhouette Magazine (LnC-Silhouette) will be accessible to all, across the world.
We are editorially independent, not funded, supported or influenced by investors or agencies. We try to keep our content easily readable in an undisturbed interface, not swamped by advertisements and pop-ups. Our mission is to provide a platform you can call your own creative outlet and everyone from renowned authors and critics to budding bloggers, artists, teen writers and kids love to build their own space here and share with the world.
When readers like you contribute, big or small, it goes directly into funding our initiative. Your support helps us to keep striving towards making our content better. And yes, we need to build on this year after year. Support LnC-Silhouette with a little amount – and it only takes a minute. Thank you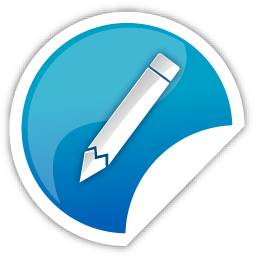 Whether you are new or veteran, you are important. Please contribute with your articles on cinema, we are looking forward for an association. Send your writings to amitava@silhouette-magazine.com
Silhouette Magazine publishes articles, reviews, critiques and interviews and other cinema-related works, artworks, photographs and other publishable material contributed by writers and critics as a friendly gesture. The opinions shared by the writers and critics are their personal opinion and does not reflect the opinion of Silhouette Magazine. Images on Silhouette Magazine are posted for the sole purpose of academic interest and to illuminate the text. The images and screen shots are the copyright of their original owners. Silhouette Magazine strives to provide attribution wherever possible. Images used in the posts have been procured from the contributors themselves, public forums, social networking sites, publicity releases, YouTube, Pixabay and Creative Commons. Please inform us if any of the images used here are copyrighted, we will pull those images down.