Chalo Ik Baar Phir Se: The Versatility of Ravi
The trademark of music director Ravi's compositions? They are hummable, memorable and as alive in our memories as yesterday. Monica Kar looks at the phenomenon this giant, prolific, composer was and what he leaves behind.
Ravi Shankar Sharma. Music Director Ravi. How does an electrician by profession, formally-untrained-in-classical-music manage to produce popular music for so long? Not only does he enjoy a successful innings in Hindi films from 1955 to the '70s, but he makes an equally successful comeback in the '80s in Malyalam and Hindi films as Bombay Ravi.
With singing as his first love, he came to Bombay in 1950 to be a singer and (in his own words) first sang as part of the chorus in S D Burman's Naujawan, 1951, Jhanak jhananan jhannana, chini mini chini mini chini mini (Zara jhum le jawaani ka zamana hai).
In 1952, he sang for Hemant Kumar for Anand Math's Vande Mataram, again as part of the chorus, and, thereafter, joined him as an assistant. He was his assistant for (among other films) Nagin, 1954, and confirms playing the Harmonium part of the famous 'been' music himself, while Kalyanji played the Clavioline. The rest, as they say, is history.
His first independent film came with Vachan in 1955, for which he wrote two songs himself and composed a total of seven, with Prem Dhawan as the other lyricist. Both the songs he wrote – Chandamama duur ke and Ek paise de de – as well as the ones he composed were received well. Ravi had made his presence as an independent composer felt in Bombay with his very first venture.
Notice the sweet flute here. And the even sweeter Asha. But, even more, the hold this song has had on generations of children in the 60+ years it's been around!
Chandamama duur ke (Vachan, 1955)  Ravi / Asha Bhosle
Ravi ka 'Saar'
His own words describe him best – that his music had madhurta, poetry aur aasaani. In an interview with Manek Premchand, author and musicologist, published in the exhaustive Yesterday's Melodies, Today's Memories (YMTM), Ravi says "I love to make simple and melodious tunes, and since I've done some writing myself, I tend to be very careful about the lyrics. I prefer simple words… I always compose after the poetry is written, and choose each instrument and its role in the song, very carefully."
Ashok Ranade, ethnomusicologist, vocalist and composer, says of Ravi in his book, Hindi Film Song, "Ravi's composing ear is often glued to the traditional or conventional music but he is able to extract hummable melodies from it!"
That, then, becomes a trademark of Ravi's compositions – hummable.
Maybe that is why he has so many popular songs to his credit. But, then, why is he not considered in the top league of music composers in the film industry? Why is he only considered a star in the firmament of Hindi film music, rather than the strong, ever-dependable sun that he was? This remains a mystery to me.
There are certain mile markers that are peculiar to Ravi in the world of film music. They speak of a hard, yet fulfilling, journey. Let's look at the phenomenon this giant, prolific, composer was and what he leaves behind.
Filmy or Traditional?
Think about some of the beautiful songs he composed – so deeply entrenched are they in our psyches that it makes it difficult to remember that these are film songs and not borrowed from our traditions.
* Chandamama duur ke – the first song he wrote for films and a children's song, often used as a lori, that is impossible to separate from childhood (Vachan, 1955)
* Darshan do Ghanshyam nath mori akhiyan pyaasi re – the first song music teachers of light Hindustani Vocal music used to teach their students until the '70s. (Narsi Bhagat, 1957)
* Dadi amma dadi amma maan jao – a song of the children, by the children, for the grandmothers (Gharana, 1961)
Hum bhi agar bachhae hotey – another childhood staple (Duur ki Awaz, 1964)
Darshan Do Ghanshyam (Narsi Bhagat, 1957) Gopal Singh Nepali / Hemant Kumar, Sudha Malhotra and Manna Dey
Prolific and How!
Did you know that Ravi had 12 releases in 1963? That averages out to one album per month – enough to boggle the mind! Consider the albums he created in this one year alone. Also look at how many of these songs ended up high on the hummable and popularity scale!
Interestingly, Lata Mangeshkar features in only two of those albums in 1963 – Grihasti and Bharosa – the others going to Asha Bhosle.
Aaj aur Kal – with Sahir
* Ye vaadiyan, ye fizaayein bula rahi hain tumhein – Rafi
* Itni haseen, itni jawaan raat kya karein – Rafi
* Mujhe gale se laga lo – a double delight. Asha (solo) and Asha-Rafi (Duet)
Do hear this gem. The stark udaasi in Asha's voice is paired with the starkness of the music – the flute and the tabla – that start off this duet. The hopelessness of the words is reflected so clearly in Asha's voice, especially in the appeal of Mujhe gale se laga lo. The violins start as soon as her antara is over. Rafi's soft, comforting voice and the change in music as if the rains had come to a parched, dry land, soaking it with their reassurance! Bahut sahi ghum-e-duniya, magar udaas na ho/Kareeb hai shab-e-ghum ki seher udaas na ho. In fact, so gentle is this transition that you don't realize the change in tune until the end of the song when both mukhdas are sung one after the other.
Mujhe gale se laga lo (Aaj Aur Kal, 1963) Sahir / Asha and Rafi
Gehra Daag – with Shakeel
Tumhein paa ke hum ne jahaan paa liya hai – Rafi- Asha
Aaj udta hua ik panchhi – Rafi
Kaise kahun main baat jiya ki – Asha – A soft beauty, this one!
Gumraah – with Sahir
Aap aaye to khayaal-e-dil-e-nashad aaya – Mahendra Kapoor
Ye hawa, ye hawa, ye hawa – Mahendra Kapoor – never has he sounded softer!
Inn hawaaon mein, inn fizaaon mein – another double delight. M. Kapoor (solo) & Asha-M. Kapoor (duet)
Chalo ik baar phir se – Mahendra Kapoor
Is this his most popular song? Interesting that the song that everyone recognizes and relates to Ravi is actually not one of Romance, considering his many romantic solos and duets. Instead it is one of such amazing maturity that it's hard to find a parallel. Sahir really excels himself here and Ravi partners the piano with him so well that it's hard to consider this a solo.
The words of this song is an essay in itself. Suffice it to say the strength of the song is the voice used, the bare-bones and yet, strong instruments and the interlude of 'spoken' poetry in the second stanza – as if he almost weakens at that point Mere humraah bhi rusvaaiyan hain mere maazi ki, before collecting himself to declare the message of the song thus:
Ta–'aruf rog ho jaaye to uss ko bhoolna behtar
Ta-'alluq bojh ban jaaye, to uss ko todna achcha
Vo afsana jissey anjaam tak laana na ho mumkin – the power and vulnerability in the repeat of this line is unbeatable!
Ussey ik khoobsurat mod de kar chhodna achcha
Chalo ik baar phir se (Gumraah, 1963) Sahir / Mahendra Kapoor
Grihasti – with Shakeel
Jeevan Jyot Jale – Asha – a philosophical/classical gem!
Khile hain sakhi aaj – with the 3-sisters participating – Lata, Asha & Usha
Ding dong ding dong ding lala – Geeta Dutt – a western charm.
Nartaki – with Shakeel
Zindagi ke safar mein akele tthey hum – Rafi
Aaj duniya badi suhani hai – Asha
Zindagi ki uljhano ko bhool kar – Asha
Ustadon ke Ustad – with Asad Bhopali
Sau baar janam lenge – the Ravi-Rafi-Romance triet.
Raat chup hai chandni madhosh hai – Asha-Ravi
Bharosa – with Rajinder Krishan
Iss bhari duniya mein – Rafi
Aaj ki mulaqat bus itni – Lata – M. Kapoor
Ye jhuke-jhuke naina – Rafi
Dhadkaa, o dil dhadkaa – Lata & Asha
Vo dil kahaan se laaun – Lata
A difficult song to explain, not in terms of its lyrics or instrumentation. But the mood the use of those instruments create. Lata's clear voice starts off the song sans instrumentation. The mukhda with that hard beat, the muted flute, the triangle, create a mood of utter despair. Hopelessness. Like unshed tears. A hope that refuses to die, even though it's being buried.
Vo dil kahaan se laaun (Bharosa, 1963) Rajinder Krishan / Lata Mangeshkar
Mulzim – with Shakeel
Deewana keh ke aaj hummein – Rafi
Pyar Kiya to Darna Kya – with Shakeel
Jaan-e-bahar husn tera bemisal hai – Rafi
Ye Raastey Hain Pyar Ke – with Rajinder Krishan
Ye Raastey hain pyar ke – Asha
Tum jis pe nazar daalo – Rafi
Aaj ye meri zindagi – Asha
Ye khamoshiyan – Rafi-Asha
What a song this is! The accordion that sets the stage for this sardi ka mausam, the parallel harmony, the sensuous alaaps, the slow heat of passion rising as the song progresses in the snow-covered setting. Farishtey bhi hain iss jagah, bezubaan.
Ye khamoshiyan, ye tanhaiyan (Yeh Rastey Hain Pyar Ke, 1963) Rajinder Krishan / Rafi and Asha
Pyar ka Bandhan – with Sahir
Ghoda pishauri mera – Rafi
Kaun Apna Kaun Paraya – with Shakeel
Zara sun haseena-e-nazneen – another of those Ravi-Rafi-Romance triets
Kaun apna kaun paraya – Rafi
Phew! And this was just one year of creativity for this composer! These are not lightweight albums. At least nine of these albums had more than one song that became really popular and has stayed in the minds of fans since then.
Surely this is a feat extraordinaire!
Ravi's 'Friends'
Ravi taught himself to play many instruments, starting with the harmonium. He used instruments in his compositions as if they were his friends, no discrimination at all. Whether it was the flute or the sitar, the mandolin or the tambourine, his compositions are euphonious, mellow, heart-warming. Eastern or western flavor, or a combination of both, they have a unique steadiness in them, impossible to call it anything but tthehraav, that captures your attention. That doesn't mean they compromise on their inherent mood! Peppy or sad, poignant or romantic, the songs deliver!
Some songs are, surprisingly, Ravi's compositions, like this one! The composer recognizes no limitations, having composed all kinds and genres – club songs, classical pieces, romantic ditties, requiems, wedding songs, 'just-like-that (JLT)' fun songs, sad songs, happy songs, soulful songs, soul-searching song, bhajans, qawwalis, waltz,  – you name them, he's composed them!
Baar baar dekho always gets a surprised, "Really? This is Ravi?" reaction. Very much so. Even here, you'll find the music controlled, the instruments happy, yet behaving. The accordion, the trumpet, the drums, the guitar, the clapping! And how Ravi pauses all music, not once, but twice, to step it up again in the Prelude. The music engages you even before the singing starts!
Baar baar dekho (China Town, 1962) Majrooh / Rafi
Ravi and His Singers
One of Ravi's specialties has been what he could extract from his singers, in terms of tonal and emotional quality. He worked with all the singers of his times. Geeta Dutt, Shamshad Begum, Mukesh, Hemant Kumar, Lata, Suman Kalyanpur, Manna Dey, Sudha Malhotra, Kishore Kumar and who can forget Talat Mahmood's Sab kuchh luta ke from Ek Saal, 1957 with that face-off between the violins and the tabla! This 'inner voice' song hits especially hard, with beautiful lyrics by Prem Dhawan.
Sab kuchh luta ke hosh mein aaye (Ek Saal, 1957) Prem Dhawan / Talat Mahmood
The Sun and His Stars
The star singers who shone the brightest in Ravi's cosmos were undoubtedly Rafi, Mahendra Kapoor and Asha Bhosle. How was he able to extract from them that x-factor, a very special something that seemed as if it was reserved for his compositions only?
Rafi has sung all kinds of songs for Ravi, not limited to any one emotion, even though the Ravi-Rafi-Romance triet may supersede all others. It's more than just difficult to pick one Rafi-Ravi song to present their special connection. But this one definitely makes it to the top 10.
Chaudhvin ka Chand ho (Chaudhvin ka Chand, 1960) Shakeel / Rafi
Masti hai jis mein pyar ki tum vo sharaab ho, croons Rafi, with a little of that very sharaab in his voice and romance at its best.
In the interview published in YMTM, Manek Premchand asks the composer quite frankly, "I suspect it was your electrical background that produced such sparks in the voices of your singers… Mahendra Kapoor, no one could get out of his throat what you could." A very pertinent observation!
In fact, the Mahendra Kapoor-Ravi connection started with Ghunghat in 1960, caught speed with Gumrah in 1963 and remained strong till beete huye lamhon ki kasak saath to hogi, in Nikaah, 1982.
As for that extra special something? This must be what that song "killing me softly with his song" refers to! There's so much here in this voice; in Sahir's words and in Sunil Dutt's face. The hurt, the abandonment, the rejection. But this feeling is delivered via Ravi's music, oh, so softly that it kills you! Even more remarkable that this soft kill comes from the throat of one of the most powerful, and, if I may use the word, buland singers we have. What's more, this is not the only soft beauty Ravi had Mahendra Kapoor sing with total ease!
Aap aaye to khayal-e-dil-e-nashaad aaya (Gumrah, 1963) Sahir / Mahendra Kapoor
Did we forget to mention Lata Mangeshkar-Ravi? No. Ravi composed some absolute gems for Lata! You may remember the poignant Aye mere dil-e-nadan (Tower House, 1962), the absolutely crushing Badle-badle mere sarkar nazar aate hain (Chaudhvin ka Chand, 1960), Laage na mora jiya, with that high-pitched sajanaa nahi aaye, haaye (Ghunghat, 1960), the rather rebuking Gairon pe karam, apno pe sitam (Aankhein, 1968), and the very unusual gem Apne kiye pe koi pasheman ho gaya (Mehndi, 1958) among scores of others. This one here became extremely popular, again a rather fine example of the craft of this team.
Tum hi mere mandir, tum hi meri puja (Khandaan, 1965) Rajinder Krishan / Lata
Please note the softness with which this song starts, another characteristic of Ravi's compositions. Emotions, especially deeply felt ones, are treated sensitively by him. Lata delivers, as she always does. And so does Nutan, on screen.
It is actually Ravi's work with Asha Bhosle that begs closer scrutiny. There is something special in the way Asha sings Ravi's compositions. There is an extra mellifluous note in her singing, a khanak that is synonymous with Ravi's songs. As if a special komal scale was used when she sang Ravi's songs. And here lies my dilemma- which song should I choose to present that special something? At least 25 come to mind! But, maybe this will prove my point as well as the others:
Aagey bhi jaaney na tu –  this song is an experience by itself. To hear it is to be transported somewhere where nothing exists except the present moment.
Worrying about the unknown tomorrow, the constantly varying shades of life, is not going to make them better.
Anjaane saayon ka raahon mein dera hai
andekhi baahon ne hum sab ko ghera hai
Ye pal ganvaana na, ye pal hi tera hai,
Jeene waley soch le, ye hi waqt hai kar le poori aarzu.
Aagey bhi jaaney na tu (Waqt, 1965) Sahir / Asha
A Sun, a River, or a Star?
Considering how prolific Ravi was and how many of his songs became supremely popular, it is quite a task shortlisting only a few of his songs here. There really is no way to choose the "best" of his songs. No matter the fate of the movies they belonged to, there was usually at least one song that became popular, well into the '80s. Considering he created music for over 90 Hindi movies, that's a lot of songs!
How was he able to produce such quality content over and over again? Well, his name may have something to do with it, methinks. This 'sun' quite literally didn't know what to do except keep burning. His profession might have something to do with it, too. As an electrician he would have knowledge of electrical circuits. "To be a true circuit, charges must continually flow through a complete loop, returning to their original position and cycling through again." That is just what he did. Kept going. Kept doing what he loved, well into the autumn of his life.
I'm just thinking – a person who is this diverse in his thinking, this inclusive in his craft – he has to be a Master Student!
Except that this student became master within his lifetime.
I leave you today with what I consider the crown of his creation. Unparalleled beauty, grace, elegance and purity come together in this one offering. This is music that speaks to my soul, each time I hear it. The sitar interludes create the perfect link between the words and the mood.
Sukh ki kaliyan, dukh ke kaante ,
mann sab ka aadhar
mann se koi baat chhupe na, 
mann ke nain hazaar….
jag se chaahey bhaag le koi,
mann se bhaag na paaye.
You may cheat the world, but never your Conscience.
As for whether Ravi was a sun that kept shining, a river that only knew how to flow, or a star that brightens up our universe even today – one can only say, "jo bhi ho tum Khuda ki kasam, lajawaab ho".
My sincere and deep naman to this composer.
Tora mann darpan kehlaaye (Kaajal, 1965) Sahir / Asha
References:
Music Composer Ravi & The Golden Age Of Hindi Cine Music – A Suresh Sharma Film.
Premchand, Manek (2003). Yesterday's Melodies Today's Memories. Mumbai. Jharna Books.
Ranade, Ashok (2006). Hindi Film Song: Music Beyond Boundaries. New Delhi. Promilla & Co., Publishers
More to read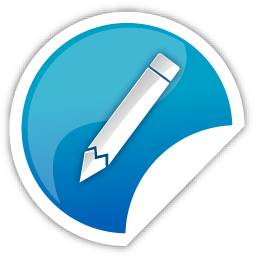 Whether you are new or veteran, you are important. Please contribute with your articles on cinema, we are looking forward for an association. Send your writings to amitava@silhouette-magazine.com
Silhouette Magazine publishes articles, reviews, critiques and interviews and other cinema-related works, artworks, photographs and other publishable material contributed by writers and critics as a friendly gesture. The opinions shared by the writers and critics are their personal opinion and does not reflect the opinion of Silhouette Magazine. Images on Silhouette Magazine are posted for the sole purpose of academic interest and to illuminate the text. The images and screen shots are the copyright of their original owners. Silhouette Magazine strives to provide attribution wherever possible. Images used in the posts have been procured from the contributors themselves, public forums, social networking sites, publicity releases, YouTube, Pixabay and Creative Commons. Please inform us if any of the images used here are copyrighted, we will pull those images down.