Raghu Rai – An Unframed Portrait
Raghu Rai is considered the 'father' of Indian photography. With a career spanning over five decades, Raghu would capture India through his myriad lens, from the commoner to the politicians and the social workers, with equal élan. In Raghu Rai – An Unframed Portrait, Avani Rai, Raghu's daughter turns her lens on her father to reflect upon what makes him such an unparalleled genius. A Silhouette review.
Raghu Rai- An Unframed Portrait (2017, 55 minutes) is a film made by Avani Rai and is executive produced by Anurag Kashyap and Iikka Vehkalahti. The film was screened in Finland, Norway, Poland and at TRT documentary days (Turkey) – as opening film, Doc Edge (New Zealand), Doc Fest (Germany), MakeDox (won the moral approach award, Macedonia), Nordisk Panorama awards (in competition, Sweden) and is playing at the prestigious 20th United Nations Association Film Festival in San Francisco.
Among its many screenings in India and abroad, the film was screened at Goethe Max Mueller Bhawan, Kolkata on 28 November 2018 and shows the developing relationship between Avani and Raghu as Avani, the daughter follows the father with the hope of understanding the person through his work and through time. By the end of the film, we find that the dynamics between the two has changed for the better.
The film features many of Raghu Rai's iconic photographs, which are used to send home the sheer historical significance in these black and white images. Avani sees these photographs through her childhood and they remind her of the various moments in her own life.
In an interview with Entertainment Times Raghu Rai once commented, "Sentimentality colours your vision and it is not good for a creative person. You have to be free of personal and emotional sentimentalities. One should be able to look at the world with a clean and pure eye that can reflect the truth of a situation. If you get coloured, the reflection will also have that colour. You have to have a warm heart but cool eye."
A daughter who has grown up in the immense shadow of her larger-than-life father and quite sadly to her conflicted soul, has never been acknowledged as a worthy daughter. The father never forgets to mention that although a child can inherit her father's properties but creativity can never transfer through hereditary means. Each step has to be taken individually and hence she has to discover herself through her own life.
She makes this film and he says, "When you're making a film on me, I am not your Father, I am your character," and continues, "it's a very comfortable and self indulgent thing to make a film on your family member". He pokes, directs and corrects his daughter's cinematography and through the years as Avani Rai grows up while making this film, she also understands what she is capable of.
In an interview with Newslaundry, executive producer Anurag Kashyap sits with Raghu and Avani and tells us how he has seen her grow up through the years. Avani was the loudest child who had been present during the shoot of Kashyap's film Gangs of Wasseypur (2012). She had never disclosed to Kashyap about her father and it was only during an invite to one of Raghu's exhibitions, he came to know of their relation. Anurag Kashyap speaks on how this film had started as an exercise and it was never meant to be a documentary. He had told Avani that her problem lay in the fact that she didn't know her father at all. So he advised her to follow Raghu around with a camera and in the process, go to where he started from and start to know the person. This is how the "exercise" started. As the footage started to pile up in her room, Avani went to Kashyap asking for advice again and he assured her of every kind of help if she was to pursue this seriously. Hence, it was because of Anurag Kashyap that Avani finally started finding patterns in her pile of rushes.
The film starts with Raghu Rai's grim pictures on the Bhopal Tragedy and what impact they had. Avani remembers them from her childhood. She was 5 years old then. The film then follows the duo as they travel through Kashmir. Avani's camera always on Raghu and Raghu's camera on "India". Raghu asks why she is always fixated on him and not capturing anything else, but she has to capture every emotion, every passing nuance she can get. They can be seen on the Dal Lake in two different shikaras with Raghu criticizing Avani missing a good photograph in pursuit of filming him. They get into tough spots with military unrest and violence in Kashmir and the daughter witnesses firsthand what her father does and how he fearlessly trots off towards danger instead of hiding. They talk to the Kashmiri people, try to understand their perils and Avani slowly moves her camera away from Raghu and focuses on the people too, her growth as a filmmaker happening right in front of us.
Avani is scared that something might happen to him but the father goes wherever he can find truth. Raghu says that one has to be in a very silent zone within, so even when something very minute is amiss, you can sense it, you become a sensor. He goes to Hazrat Bal of Kashmir on the day when the prophet's hair is going to be displayed and sees thousands of Muslim women praying for their freedom from this situation of unrest. He sees children, unaware, smiling as their mothers cry, and raise their hands up in need of salvation.
Avani was unaware like these children but now she knows. Raghu Rai's years with Mother Teresa and Dalai Lama and Indira Gandhi are also touched upon in the film. He shares the intimate moments he had shared with these incredible personalities and how they have shaped his life. Raghu has captured Indira Gandhi extensively throughout the ex-prime minister's political career from her peak to her funeral pyre. His photograph of Indira Gandhi's poster in the garbage with old newspapers was criticized by people. An interviewer questioned his loyalty, to which he replied "loyal toh kutte hote hai (dogs are loyal), I'm loyal to capturing the truth."
Avani remembers her childhood as she ran around the house, careful not to trip on the film reels and negatives all around. Their bathroom was Raghu's dark room. The daughter asks if Raghu is used to scolding and directing the other people who make documentaries on him; to which he replies, "They are not my child." He has been composing frames for decades and now that his daughter trains her lenses on him, he cannot help but judge, teach, try to correct her composition to his tastes. But Avani is consistent and despite everything, tries to remind him that this is her film and her vision, she doesn't want his directions.
As Avani is framing Raghu inside an old mosque with beautiful architecture, he interrupts and says "ghumao!" to turn the camera around and get a better angle. As she places the camera on the new spot, we see that it is indeed, a better angle with the sunlight coming in through the arches of the doorway giving a visible depth to the immense architecture around them. Raghu is older, more experienced and even without looking through the lens, he can figure out the varied possibilities to get the best out of any place.
Avani's camera work and her frames are easily reminiscent of Raghu Rai's. She is inspired by him and has grown up watching him which is natural. But she wants to dissociate herself now and doesn't want to be like her father. So she's rebelling, trying her best to undo all the aesthetic she has been a witness to since her birth. We see a constant wonder at the legend's works while taking a purposeful step to do something different; a reflection of inner conflict.
Raghu keeps on passing his wisdom onto Avani and at one point she is so frustrated that she blurts out, "don't talk shit, Pa!" and he goes quiet, possibly by being jolted into the reminder of this being his daughter and not some student to take it all in stride.
The film ends with the two of them out on a boat ride in Yamuna River in Delhi as they see a huge flock of seagulls everywhere. There are so many of these birds, that the entire frame gets clogged. Raghu starts clicking the chaos and takes panoramic shots. He asks Avani to only take a shot when the frame is full of seagulls. Avani ends the film showing us a shot of Raghu Rai on the boat and just one seagull behind him, flying away – her defiance to her father's directions.
More to read
The Pather Panchali Sketchbook – An Intricately Delicate Entry into a Master's Creative Mind
The Filmic Journey of Mrinal Sen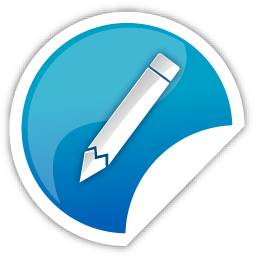 Whether you are new or veteran, you are important. Please contribute with your articles on cinema, we are looking forward for an association. Send your writings to amitava@silhouette-magazine.com
Silhouette Magazine publishes articles, reviews, critiques and interviews and other cinema-related works, artworks, photographs and other publishable material contributed by writers and critics as a friendly gesture. The opinions shared by the writers and critics are their personal opinion and does not reflect the opinion of Silhouette Magazine. Images on Silhouette Magazine are posted for the sole purpose of academic interest and to illuminate the text. The images and screen shots are the copyright of their original owners. Silhouette Magazine strives to provide attribution wherever possible. Images used in the posts have been procured from the contributors themselves, public forums, social networking sites, publicity releases, YouTube, Pixabay and Creative Commons. Please inform us if any of the images used here are copyrighted, we will pull those images down.