Nargis and Raj Kapoor – Redefining Dreams, Aspirations and Romance
Nargis and Raj Kapoor together gave a new dimension to mainstream cinema, capturing the imagination of audiences not just in India but across the globe. What made their magic work? In a tribute to the iconic pair on Nargis' birth anniversary, June 1 & Raj Kapoor's death anniversary, June 2, we look at how they signified the changing post independence psyche of an entire generation.
Pictures used in this article are courtesy SMM Ausaja and Pakanati Lakshmi Priya
They came, we saw and they conquered.
Together they catapulted the mainstream Hindi film with its typically Indian cultural milieu and social context into international limelight. There was no need to chop off the songs and dances like Indian filmmakers usually do before taking their films overseas.
Reason? The songs had become a rage abroad as well, irrespective of the fact that the audiences there did not understand the Hindi language. And in India, they were topping the charts anyway.
This magic was Nargis-Raj Kapoor, the iconic on-screen couple who caught the imagination of the audience, cutting across age-barriers, language barriers and political boundaries. While their reel-life pairing electrified the silver screen their real-life romance was also making headlines.
Says film historian and renowned archivist of vintage film memorabilia and VP of Osianama, SMM Ausaja, "Nargis and Raj Kapoor had a symbiotic relationship. While Raj Kapoor had the backing of Prithviraj Kapoor, a well-established infrastructure, stature and repute in the film industry and a sharp vision for making films that would work at the box-office and also create an impact beyond commercial success, Nargis was the star, a bigger star than RK in terms of box-office popularity. Hence, when the twain met, they together created films that left a deeper impact than most films of that era."
Nargis, born of a professional singer mother, Jaddan Bai (a Muslim from Punjab who grew up in Allahabad) and Mohan Babu (a Mahyal Brahmin from Punjab who converted to Islam to marry Jaddan Bai), learned to appreciate the value of education from her early years. She did her schooling in Queen Mary's, one of Bombay's well known private schools. Although she did not pursue higher studies after passing school (Cambridge Certificate), she had by then acquired the persona of a vivacious, well-groomed, almost western, partly tomboyish teenager with a mind of her own.
Says Peeyush Sharma, the prolific Canada-based writer on cinema who was also the founder-secretary of Vintage Hindi Film Music Lovers' Association in Bangalore in mid 80s, "Her mother Jaddan Bai was producing and directing films and providing musical score as well. In this upbringing even though Nargis dreamt of becoming a doctor, which was her father Mohan Babu's wish too, she landed into films thanks to her mother, Mehboob Khan and then Raj Kapoor."
Though Nargis started her career as a six-year-old child artist in the 1935 Talashe Haq, it was Mehboob Khan's Taqdeer in 1943 which presented the 14-year-old Nargis opposite the then superstar Motilal, in a dream debut for any newcomer. Mehboob Khan's next period drama Humayun 1945 was another feather in Nargis' cap.
Recalls Peeyush Sharma, "I remember watching Humayun on the big screen at a festival. The film belonged to Ashok Kumar but again Nargis made an impact. She was raw and fresh and looked so and had it all over her acting. By the time Raj came into her life, she had already become an accomplished artist and in comparison Raj was raw. Thus her name attached to his films spelt success for him."
Nargis came into films at a time when despite political and economic turmoil and in the midst of the surging waves of anticipation of Independence, the film industry was witnessing an unprecedented flood of talent and innovation. Running parallel with the revolution on the political front was a revolution in the creative arena. The bold and irrepressible Indian People's Theatre Association, Prithvi Theatre and Uday Shankar's Kalpana Dance Troupe were creating new milestones in the performing arts with an eclectic mix of talented people.
It was the best of times for cinema in India with the illustrious New Theatres Studios (Calcutta), Gemini Studios (Madras), Bombay Talkies, Prabhat Studios and Ranjit Movietone (Hindi film industry) were all in healthy competition to produce films that showcased the best of the talent available.
TJS George in his biography of Nargis, titled Nargis, describes Raj Kapoor the scion of the powerful Prithviraj Kapoor family as, "born rich with a celluloid spoon in his mouth." Studies did not interest Raj Kapoor and he was itching to plunge headlong into films which forced Prithviraj Kapoor to make him an assistant to producer-director Kidar Sharma.
The world of cinema had begun celebrating India's independence in its own way with path-breaking films. The bold Bhuli Nai (1948) and Parivartan (1949) turned the spotlight towards Bengali cinema while S S Vasan's magnum opus Chandralekha (1948) brought to fore South India's great potential for large canvas musical costume dramas.
It was 1948 when Raj Kapoor decided to break out on his own with Aag. He dreamt of being an actor, producer, director and studio owner and to make a difference to the film industry. "Raj Kapoor's strength as a leader of men came to the fore when he organized his own company R K Films. It was not a "big studio" in the manner of Prabhat and Bombay Talkies. But no studio with the exception of New Theatres and Gemini managed to gather as impressive group of gifted people and hold it together for as long as R K Films did. The leading lights of the company – K A Abbas, Shailendra, Mukesh, Shankar-Jaikishen, M R Achrekar, Radhu Karmakar – were all men of extraordinary talent. Together they created a mystique and an inventive powerhouse that almost took the R K imprint into the realm of mythology," writes TJS George.
Says Sundeep Pahwa, who as a young boy saw and heard the stories of film industry from close quarters as his father produced and acted (introduced as Basant Kumar) in the film Bahu, 1955, the first directorial venture of Shakti Samanta, "I recollect reading in Filmfare, Raj Kapoor and Lettita, a Christian girl were studying at Gloria Convent, Byculla, Bombay in the 40s. They met later once again when she was working in the industry under the screen name Neelam. She was very close to Akhtar Hussain, Nargis' elder brother, thus became very close to Nargis too. She became a key witness to the legendary Raj Kapoor-Nargis relationship."
"RK wanted to sign Nargis for Aag. Jaddan Bai was not keen for her daughter to work in a three-heroine subject with Kamini Kaushal and Nigar Sultana sharing screen space with her. Raj Kapoor told Jaddan Bai that he would give the top billing to Nargis. Her brothers convinced their mother to let 'Baby' do the film (Nargis was fondly called 'Baby' by her friends and family). Ultimately she did get top billing in Aag," he adds.
Their first meeting was when Raj Kapoor dropped in at Jaddan Bai's home in Marine Drive to enquire about the facilities at Famous Studios in Mahalaxmi area where Jaddan Bai was shooting Romeo and Juliet. Nargis was frying bhajias in the kitchen and her nephew went to call her. A little nervous at the sight of cherubic young Kapoor, she ended up smudging dough across her forehead – a sweet memory for Raj Kapoor who picturised it much later as the first meeting of the teenaged pair in Bobby (1973) but made the teen sensation Dimple Kapadia open the door to a cherubic Rishi Kapoor.
Says SMM Ausaja, "Raj Kapoor knew Nargis was the bigger star attraction. She would pull in the crowds. If you look at the first release posters of Barsaat (1949) and Aah (1953), you will be amazed to find the posters completely focused on Nargis. RK does not figure in the posters at all although he was the producer and producers typically designed their first release posters to draw in maximum crowds and raise curiosity levels. These posters are clear indication that Nargis was the main draw in that era."
In fact Nargis' star status got further cemented in 1948, when two of her films became big draws at the box office Mela (opposite Dilip Kumar) and Aag (opposite Raj Kapoor). She already had five years of experience as a star while Raj Kapoor was just starting out. In the films she had done, the male lead was a matinee idol. Aag, true to its name, ignited the screen. Even though Nargis came into the frame only in the 9th reel, the massive publicity build up featuring her had created a lot of buzz and anticipation.
Says Sundeep Pahwa, "Raj Kapoor worked a lot on Nargis' appearance in Aag. She got her hair shortened and got special makeup done on her face, which gave her a dramatic new look. Aag was released at Opera House Bombay and ran for 10 weeks over there which was quite a bit for a new banner film."
Aag signaled the beginning of what would become one of the most impactful screen pairing of all time for Hindi cinema. Barsaat followed a year later, rewriting the way romance would be portrayed on screen from now on. The accepted norm of portraying love on-screen so far had been steeped in tragedy – usually love meant coy exchanges of glances, songs that involved entwining around trees or wallowing in viraha, shedding tears, suffering silently or plunging into depression the Devdas way. Barsaat completely overturned this hide-and-seek style of love, ushering in a passionate expression of intimacy through gestures, expressions and dialogues.
Says Ausaja, "Barsaat is the most significant film of the duo – the runaway success at the box-office, their famed on-screen chemistry had such an impact that Raj Kapoor used the famous still to modernize the R K Films logo."
Writes TJS George, "All the world could see that Nargis and Raj Kapoor were not just play-acting before the cameras. The romance they projected on the screen became so convincingly evocative because it reflected their real life emotions. The spark between them had been ignited, despite the best efforts of Jaddan Bai and Akhtar Hussain, before the shooting of Aag was over. By the time Barsaat was mounted in 1948, the romance was in full spate." That Raj Kapoor was married and was already a father made things more complicated. The Kapoor family, including the patriarch Prithviraj Kapoor did not take kindly to his relationship with Nargis.
Raj Kapoor and Nargis had caught the fascination of the youth in a way no other screen couple had done before. Young men and women imitated their style, attitude and dress sense and hummed their songs. Their films had great music which was a plus, easy-to-hum songs that were not deeply classical and an X-factor that appealed to the young generation which was nurturing dreams and aspirations of growth and empowerment in the post-independence India.
Nargis & Raj Kapoor gave new dimension to mainstream #cinema, capturing imagination of audiences in India & abroad. http://t.co/Orajkkjk5Y

— Learning&Creativity (@LearnNCreate) June 4, 2015
Mujhe kisi se pyar ho gaya (Barsaat, 1949)
Barsaat was not alone in making the Raj-Nargis pair a heartthrob of the nation. Coincidentally, 1949 also saw Mehboob Khan's Andaaz, mounted on a grand scale stage a casting coup with the Dilip Kumar-Nargis-Raj Kapoor combine and had Naushad team up with Majrooh Sultanpuri and turn the spotlight on the raw and untried Lata Mangeshkar. Says Peeyush Sharma, "Andaaz for sure is an excellent film with excellent music, one of Nargis' most complex and competent acting. It is here that she proved she was in cinema to stay and play an important part. I believe Andaaz promoted her to First Lady of Indian screen stature. Mehboob Khan had handled the triangle very deftly. To my preference Raj's acting was superior to Dilip, though Dilip got better songs."
Agrees Pahwa, "For some reasons all the four solos of Mukesh were given to the current heart throb Dilip Kumar. Mukesh had already started giving playback to Raj Kapoor before Andaz was released. Though the songs became popular filmed on Dilip Kumar, it was Raj Kapoor who stood his ground in this film, playing a lover and then a husband to Nargis who takes his love life for granted until he comes to know that there is another man in their life. Raj Kapoor excelled in creating a memorable character."
The film had a far reaching impact on the audience. Recounting a cherished personal incident, Pahwa says, "I will give some extra points to Andaz because of personal reasons. My late father belonging to a rich family of Punjab developed a liking to a girl who happened to be his elder brother's wife's sister. A great fan of Mukesh, he would sing "Tu kahe agar jeevan bhar, main geet sunata jaaoon" in family gatherings to woo her.  Ultimately he did marry her and had three children. I am the eldest son. My mother is still very much with us and gets very emotional when she hears the song. My father told me about this song when I was just out from school. I was very fortunate to have seen Andaz for the first time with him in a hall in the late 60s."
Tu kahe agar jeevan bhar, main geet sunata jaaoon (Andaz, 1949)
With Dilip Kumar, Nargis' on-screen rapport was impressive but not electrifying. Apart from Mela and Andaz, they paired together in the critically acclaimed Jogan (1950), Deedar (1951) and Hulchul (1951). Says Ausaja, "An unsubstantiated rumor that was circulating in the press during those days was that Raj Kapoor had got some scenes of Hulchul deleted as he was insecure about their on-screen pairing becoming a major hit with the audience. Nargis and Dilip Kumar never worked again together."
Awara (1951) pitchforked the Raj Kapoor and Nargis pair into international limelight. Says Ausaja, "I consider Awara the most significant milestone of Raj Kapoor's career, more important than even Mera Naam Joker. This film made him an international name. Apart from South Asia it was a rage in Soviet Union, China and several other countries. Awara's socialist theme complimented its success in these countries. People could relate to the central character with its shades of grey because the character was more real. Don't we love Heathcliff of Wuthering Heights despite the prominent shades of grey?" A few years later, Shree 420 (1955) took their global appeal to greater heights.
Such a lovely piece – Nargis and Raj Kapoor – Redefining Dreams, Aspirations and Romance http://t.co/6oi6HyWk9X via @LearnNCreate

— Shanmallaya (@Shaanemaan) June 3, 2015
"The first song that comes to my mind when I think of Nargis and Raj Kapoor is 'Dum bhar jo udhar moonhh phere' from Awara," says Pakanati Lakshmi Priya, a film enthusiast who administers popular music and memorabilia groups on Facebook. "Such crackling chemistry! You can feel the sublime love between the pair, its so breath taking. Picturised in the moonlight like atmosphere, its hard not to feel the love and longing between this sensual pair. I wonder how they did it in under the glare of the production crew!"
Dum bhar jo udhar moonh phere (Awara, 1951)
Raj Kapoor Speaks, the book by Ritu Nanda, quotes the showman as saying,  "My miraculous popularity in Russia has often left me wondering… Probably it had to do with the fact that Awara and Shree 420 were released there at a time when they were going through a great cultural revolution. My heroes became a symbol of their own struggles and aspirations."
Raj Kapoor and Nargis did 16 films together, etching out an indelible saga of love and romance on screen. Summing up their on-screen pairing, Sharma explains, "In Aag there were three leading ladies and each shared almost equal screen space. In Barsaat, Nargis makes a major impact with her strong acting and enacting song sequences with flair. In Awara and Shree 420 she is a power to reckon, both as a performer and in the song sequences. Performance wise, they were well balanced in these two films. In Bewafa (1952) there were two heroes and Ashok Kumar stole the thunder from Raj."
"In Anhonee (1952) Nargis gave an outstanding performance in a double role. In Paapi (1953) though Raj had a double role, he made a mockery of it. Chori Chori (1956) was really well balanced, as they both did a good job. Jan Pehchan (1950) was a romantic film with good music and superb photography. Jeevan in a positive role stands out in this film. Music in most of Nargis-Raj Kapoor films was of excellent quality. They did get good melodious songs, even outside RK films. Amber and Ashiana (1952) both had good songs. However, Pyar with Kishore providing playback for Raj, was a washout," adds Sharma.
In Jan Pehchan a delicate Geeta Dutt-Talat Mahmood duet even has their names etched in the lyrics.
Kyun pyaar ki duniya mein na ho Raj hamara,
Hai dil ko teri Nargis-i aankhon ka sahara…
Armaan bhare dil ki lagan (Jaan Pehchan, 1950)
By the time Chori Chori happened, the Raj Kapoor-Nargis relationship was under more strain than it could handle. Interestingly, according to Sharma, in Chori Chori all love and song scenes were shot when they were not on talking terms. On the other hand, all scenes where they are quarreling were canned when in real life they shared love.
Yeh raat bheegi bheegi (Chori Chori, 1955)
Adds Sharma, "Jagte Raho (1956) remains their last film together. The spectacular impact that Nargis makes with her appearance in the final part with 'Jaago, Mohan pyare jaago', is unparalleled. I cannot recollect any other heroine, any other film or any other song leaving such an impression in its final reel as this one did. She had just that one scene song to perform and she did it with all the élan and grace that she had. Raj of course gave sterling performance here."
Moving away from the RK Films camp, Nargis did Mother India (1957), Lajwanti (1958), Adalat (1958), Pardesi and Raat Aur Din (1967). All of them stand out for her world class and memorable acting.
Mother India was the turning point for Nargis. It was a challenging role, a character that demanded playing the entire spectrum of life from a young bride to an ageing mother of grown up sons. "Accepting Mother India was a courageous decision for Nargis," says Ausaja. "Mehboob Khan was a strong-headed filmmaker and Mother India was close to his heart because he was remaking his own 1940 hit Aurat. Nargis had to take a call on whether she would continue with a futile relationship or move on. After leaving the RK camp, Mother India was her way of proving a point to Raj Kapoor that RK Films needed her more than she needed them."
Jaago, Mohan pyaare jaago (Jagte Raho, 1956)
"Raat Aur Din (Nargis' last film) despite being her home production presents her in a grey role. Interestingly, for Raat Aur Din she got Raj Kapoor's most favorite music director duo Shankar-Jaikishen and what an outstanding score they created," he adds.
Raj Kapoor, on the other hand, moved on to make cinema that would appeal to the masses, though he always did keep social context in each of his films. The films were hits at the box-office no doubt but the absence of Nargis was acutely felt. The way they had become synonymous with each other, the way they complimented each other on screen had set a benchmark that other screen pairs could not surpass. "I am of the opinion that the warmth and grace in Nargis' screen presence is what stands out and gives her a special spot in Indian cinema," says Sharma.
Writes TJS George, "She became much more than a mere actress, a representative of her generation, a symbol of change, an icon of her times. Her Padma Shri honour (1958) and her membership of Parliament (Rajya Sabha, 1980) may have been favours bestowed by a friendly political leadership, but the fact remained that she was the first working actress to get these nominations. She was also the first woman to win an international award (Best Actress, Karlovy Vary, 1956). An applauding public crowned her as the First Lady of Cinema, a title conferred only on one other Indian film personality, Devika Rani."
In fact, even today when you think of Raj Kapoor-Nargis, the first thought that comes to your mind is their evergreen songs that spoke of love in the rain (Pyar hua ikraar hua hai), of romance in the moonlit nights (Aaja sanam madhur chandni mein hum), of dreams and aspirations (Ghar aaya mera pardesi), of ecstasy (Dum bhar jo udhar moonh phere), of agony (Raja ki aayegi baraat)… the list is a long and delightful stream of melodies that express every kind of mood in romance. Shankar-Jaikishen's masterful melodies reached their peak with the Raj Kapoor-Nargis combine.
"Till Dharmendra and Hema broke their record, Nargis-Raj Kapoor had the distinction of highest number of Hindi films together (16+1) as a screen couple as hero and heroine. The plus one is the Bengali version of Jagte Raho titled Ek Din Ratre," says Sharma.
There have been popular screen couples, there have been bigger box-office hits, but the magic that these two created on screen reached a level where it continues to fascinate generations of cine lovers, although technology, concepts, themes, scripting, music and for that matter the very style of movie-making has undergone a sea change in Bollywood.
Perhaps these lines were written just for them…
Raatein dason dishaaon se, kahengi apni kahaaniyaan
Geet hamaare pyaar ke, dohraayegi jawaaniyaan
Main na rahoongi, tum na rahoge
Phir bhi rahengi nishaaniyaan…
Pictures used in this article are courtesy:
1. SMM Ausaja, film historian, renowned archivist and VP of Osianama who has collected, preserved, archived and restored a phenomenal collection of film memorabilia.
2. Pakanati Lakshmi Priya who collects and restores vintage pictures from old magazines, the Internet and from her brother's collection who purchases vintage memorabilia.
Pyar hua ikrar hua hai (Shree 420, 1955)
Singers: Manna Dey and Lata Mangeshkar
More to read
Prithviraj Kapoor – The Icon of Hindi Cinema
Rahe Na Rahe Hum: 'Mahanayika' Suchitra Sen's Aura Lingers On…
The Legend That Was Meena Kumari
Waheeda Rehman: Quintessential Beauty with Intense Acting Prowess
Romance In Cinema – Uttam Kumar And Suchitra Sen – A Case Study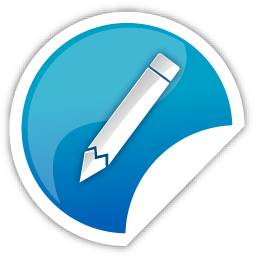 Whether you are new or veteran, you are important. Please contribute with your articles on cinema, we are looking forward for an association. Send your writings to amitava@silhouette-magazine.com
Silhouette Magazine publishes articles, reviews, critiques and interviews and other cinema-related works, artworks, photographs and other publishable material contributed by writers and critics as a friendly gesture. The opinions shared by the writers and critics are their personal opinion and does not reflect the opinion of Silhouette Magazine. Images on Silhouette Magazine are posted for the sole purpose of academic interest and to illuminate the text. The images and screen shots are the copyright of their original owners. Silhouette Magazine strives to provide attribution wherever possible. Images used in the posts have been procured from the contributors themselves, public forums, social networking sites, publicity releases, YouTube, Pixabay and Creative Commons. Please inform us if any of the images used here are copyrighted, we will pull those images down.