Musically Yours, 1963 – Part 4
This is the final part in a 4-part series of essays, exploring the Hindi film music of 1963, the year of birth of this writer. In a personal tribute to composers who gave music that makes its presence felt even after 55 years, Monica Kar explores the amazing innovations that were part of the music created by three legends – Ravi, Roshan and SD Burman in 1963.
Where we have already explored how the music of Naushad, C Ramchandra, OP Nayyar, Jaidev and some others started a small tsunami in my placid, utterly carefree childhood, there were other greats that matched them sur for sur, taal for taal and saw enviable popularity in 1963.
But besides the ones that left a deep mark, there were other 'greats' for whom perhaps 1963 was not such a good year. Or maybe the problem was a problem of plenty, because those same not-so-great songs would definitely be considered tremendous today.
For instance, there was Hemant Kumar and Bin Baadal Barsaat with Shakeel. Hemant Kumar crooned the ardent Jab jaag utthe armaan and Zindagi kitni khoobsurat hai with great success. Rafi, Dattaram Wadkar and Shailendra brought us Hum aapki mehfil mein bhoole -se chale aaye. Madan Mohan, the ghazal samrat, had only one release that year which flopped as a movie. The songs of Akeli Mat Jaiyyo were appreciated, especially the seductive Thodi der ke liye mere ho jao by Asha Bhosle and the forlorn Lata-rendered Vo jo milte the kabhi humse deewano ki tarah. N Datta, Chitragupt, Sardar Malik were all active in 1963, though not with as popular outcomes as the ones mentioned in this 4-part essay.
 Ravi
Music director Ravi was extra active that year with as many as 12 releases or one album per month that year. Think about that for a moment. With an average of 7 songs per album or per month that means almost one song every four days! Whew! This composer's creativity was definitely on fire that year! And with memorable songs from each film, hit or not. There was Mulzim, Kaun Apna Kaun Paraya, Grahasti, Pyar Kiya to Darna Kya, Bharosa, Ustaadon ke Ustad, Pyar ka Bandhan, Nartaki, Gehra Daag, Aaj aur Kal, Ye Raaste Hain Pyar Ke and Gumrah, the last two albums and movies both becoming top-of-the-charts popular. Interestingly, of these 12 movies, Ravi worked with Shakeel Badayuni in six. However, the two that gained the most popularity – Ye Raaste Hain Pyaar Ke had Rajinder Krishan and Gumraah had Sahir as the poets.
You can probably appreciate how difficult, if not impossible, it is to choose one or two songs to present as typical of Ravi's skill and talent. Since this is a personal tribute to the music that has shaped my thoughts for 55 years I will go with the songs that have made me think, grow, feel, emote and understand others around me, one from each of these great poets to present this composer's range in 1963.
Ravi with Shakeel
The enchanting Raag Sohni with a komal re and a teevra Ma is captured in the philosophical Jeevan jyot jale by Ravi and Shakeel, sung with a controlled conviction by Asha Bhosle.
The light of life burns. And as it burns, all kinds of emotions and experiences come to light each day. The beginning of a new day or life brings joy even as the extinguishing of light or life brings tears. Life, with its mix of joy and sorrow seems to just be.
Bhor bhaye to mann muskaaye, saanjh bhaye to neer bahaaye
ik pal maan karey sansaari, ik pal haath maley….
And even though you just are, and life just is, you still have a few choices. Choose wisely! Choose what benefits you.
Mann-maala mein daal wo moti, jisme jali ho prem ki jyoti
Uss ki naiyya paar hai jag mein, jaa ke kaaj bhale…
Couldn't be any simpler, could it? Then why does it take us years to understand a philosophy this simple?
Asha Bhosle and Ravi were both awarded for this song – the Mia Tansen Award for Asha and the Swami Haridas Award for Ravi, having been judged the best classical composition of that year at the Sur-Singar Film Awards 1963. To me, it was comfort music. Something to turn to in times of mental, emotional upheaval.
Jeevat Jyot Jale (Grihasti, 1963) Ravi / Shakeel Badayuni / Asha Bhosle
Ravi with Sahir
Sahir was Ravi's poet in Gumrah, Aaj aur Kal and for a few songs in Pyar ka Bandhan where he shared credit with Qamar Jalalabadi and Naqsh Lyallpuri. Gumrah was a mile-marker as far as movies go. As a musical album it remains one of Ravi's most popular ones.  It's a popular notion that what Ravi could get Mahendra Kapoor to deliver, no one else could. This song is a good example.
Sahir writes as only Sahir could. The use of words like galat-andaz, ladkhadaye, kash-m-kash, uljhan, rusvaiyaan highlight the tension in the situation. The piano behaves like a benevolent partner in Sunil Dutt's pain, while the violins highlight this very pain.
An unusual song that becomes, perhaps the calling card for both, composer Ravi and singer Mahendra Kapoor. Not a romantic song. A song of separation so classy, so dignified, it's hard to find a parallel in Hindi films. A song that communicates the pain of both people involved, vocalized only by one.
Na mere dil ki dhadkan ladkhadaye, meri baton mein
Na zahir ho tumhari kash-m-kash ka raaz nazron se
A heady mix of vulnerability and power captured in the way the following is sung both times
Vo afsana jise anjaam tak laana na ho mumkin
All of the emotion of the song, the pain of separation culminates in one practical, mature decision
Usey ik khoobsurat mod de kar chhodna achcha – Ufff!
Chalo ik baar phir se (Gumrah, 1963) Ravi/ Sahir / Mahendra Kapoor
Ravi with Rajinder Krishan
Ravi and Rajinder Krishan partnered in two movies in 1963 – Ye Raaste Hain Pyar Ke and Bharosa. One an urban story based on a real-life high-profile murder and the other a rural story.  Both with extremely popular songs.
Lata rendered Vo dil kahaan se laaun so soulfully it remains the highlight of Bharosa, a film starring Guru Dutt where Rafi lends him a voice in his grief, Iss bhari duniya mein koi bhi hamara na hua.  The duet Aaj ki mulaqat bus itni became as popular, with Mahendra Kapoor and Lata doing the honors. Incidentally, Grihasti and Bharosa were the only two films from the 12 he composed in 1963 that Ravi used Lata's voice in. Asha Bhosle remained the main female singer that year with Ravi.
While it is popularly felt that Asha Bhosle gave her best to three music directors – OP Nayyar, SD Burman and RD Burman; Ravi is the fourth dimension here.  Largely speaking, RD Burman was the one that had her experiment the most with her voice, and OPN captures Asha Bhosle's shokhi and heart, while SD Burman connects her with her own soul. And Ravi? What would you call the quality of her voice when she sings compositions of Ravi such as these? Khanak? X-factor? Heart and soul combined? With the words of the English and Hindi languages at my disposal, I can't quite describe this quality.
If her voice were visible, I would say that in Ravi's compositions, Asha's voice gains a radiance and glows extra special. Take, for example the title song of Ye Raaste Hain Pyar ke. It's a thoughtful, even a little forlorn, philosophical look at the ways of love and the problems it leads people into, penned beautifully by Rajinder Krishan.
In a candid comment about the song, musicologist Manek Premchand says of this accordion-graced waltz, "…the composition is divine.  When she repeats the trailing part of the second line of the stanzas…like 'betaabiyaan bhi laaya'…qayaamat hai!"
Iss anjuman ne samjha jisko chiraag dil ka
Dekha kareeb se to, nikla vo daag dil ka, nikla vo daag dil ka
Parwana jo banega, reh jayega vo jal ke
I believe qayamat is the right term for this mermaid!
Ye raaste hain pyar ke (Ye Raaste Hain Pyar Ke, 1963) Ravi / Rajinder Krishan/ Asha Bhosle
You can delve into the musical world of this King of Diversity, Vividhata-Samrat as I call composer Ravi, a little more in detail here.
Roshan
I remember thinking the song Roshan tum hi se duniya from Parasmani was composed by Roshan! Was surprised to find it wasn't. In my neat little world this topsy-turvy was unusual. Whether the song belonged to him or not, the sentiment is true of this stellar composer. I had the opportunity to research his skill and talent and realized that in his case familiarity bred awe, not contempt! The more I read about him and heard his songs, the closer I felt to his genius. The result was The Uncommon Roshan which many here appreciated.
1963 saw the only award Roshan ever got, for Taj Mahal. A couple of years ago I made an observation in a closed music group on Facebook that I had always associated Roshan's music with Muslim Socials. The basis of that statement became stronger when musicologist Manek Premchand researched it and wrote about it in his weekly column. The essay is now part of his book, The Hindi Music Jukebox, released in 2018. By the way, he did find that Roshan had given music for at least as many as 10 films with Muslim themes!
Taj Mahal
Two of those 10 films were released in 1963 – Dil Hi To Hai and Taj Mahal. Both had Muslim themes. One, the love story of a shaayar; the other was a historical royal affair, the one between Arjumand Bano or Mumtaz Mahal (Bina Rai) and Khurram or Shah Jahan (Pradeep Kumar), with Noorjahan (Veena) becoming the villain in their love story. The songs of this movie were definitely high on the popularity charts. The Sahir-Roshan combination declared an assault on the listeners' senses in the best way possible in a total of six movies overall. Interestingly, of these, 5 were Muslim social themes. Please note that the Sahir-Roshan combination had struck pure gold in their very first album together three years earlier with Barsat ki Raat.
Jo vaada kiya vo nibhaana padega, Jo baat tujh mein hai and Paaon chhoo lene do phoolon ko inaayat hogi became the hot sellers. The qawwali, Chandi ka badan, sone ki nazar did nothing to beat the Barsat ki Raat qawwalis but nevertheless gained popularity. Khuda-e-barter teri zamin par became a collector's item with questions that apply 55 years later:
Khuda-e-barter teri zameen par, zameen ki khatir ye jung kyun hai?…
Zameen bhi teri hai, hum bhi tere, ye milkiyat ka sawaal kya hai?…
Jinhein talab hai zamanae bhar ki, unhi ka dil itna tang kyun hai?…
Its duas are appropriate 55 years later, too, sadly:
Gareeb maa_on shareef beheno ko, amn-o-izzat ki zindagi de
Jinhein ataa ki hai tu ne taaqat, unhein hidaayat ki roshni de…
Roshan's oeuvre by then was resplendent with nuggets and gems. A few more were added during this year. The crowning glory went to the Lata-rendered, well-filmed ghazal of Quiet Defiance, as I now call it, Jurm-e-ulfat pe hummein log sazaa dete hain
Kaise naadan hain, sholon ko hawa dete hain
A serene and beautiful Bina Rai on screen taking on actress Veena in an impressive role with negative shades as the Light of the World, Noorjahan in court. Consider how much Sahir packs into this simply written ghazal:
A public rejection of the riches of the world in favor of love:
Takht kya cheez hai, aur laal-o-jawahar kya hai
Ishq vaale to khudaayi bhi luta dete hain…
A simple characterization sketch, the Queen Vs. her:
Aap daulat ke tarazu mein dilon ko tolein
Hum muhabbat se muhabbat ka sila dete hain…
A public confession as well as her confidence of that love being returned:
Hum ne dil de bhi diya, ahd-e-wafa le bhi liya
And that defiance! So much quiet conviction!
Aap ab shauk se de dein jo sazaa dete hain…
Jurm-e-ulfat pe hummein (Taj Mahal, 1963) Roshan / Sahir / Lata
Dil Hi to Hai
Roshan-Sahir got together for Dil Hi to Hai that same year. A different period, different characters, another love story. And scored again, though in a different way and on a different level. The title song was composed in two different ways by Roshan. The happy version with the bongos, the violins and the harmonica; the sadder, slower version with the same violins, but now accompanied by a sitar, a flute and even a slightly mournful sax. Mukesh is the voice of Raj Kapoor in the movie except for the two songs he sings in disguise. Manna Dey steps in to give a different voice to the poet. Very logical, as the shaayar is recognized by his voice and should 'disguise' his voice too!
I'm going to lead you straight to my absolute favorite song here, without digressing to the other songs in the movie, most of them hummable and endearing. Some downright delicious, like Manna Dey's Laaga chunari mein daag.
Not only is this qawwali presented here an experience in the richness of instruments in a composition, it is Asha Bhosle's voice and Nutan's beauty and expressions onscreen that make it an audio-visual delight. I have been hooked since the first time I heard it on radio. But when I saw it on Chitrahaar for the first time, I was completely gone!
Remember, Roshan is a master at qawwalis by then. And while the best-ever qawwali in Hindi film music is a credit to his musical abilities, its poetry, by Sahir is also a tribute to the finest thought process there can be. The merging of the soul with the Absolute, with Love being given the stature of the Absolute. Na to kaarwan ki talash hai remains unbeaten in the details of its composition, even by the duo that created it.
The qawwali in Dil hi to Hai is a relatively simpler, more earthly love song, given the shape of a qawwali by Roshan and executed so beautifully by Asha! And though the embellishments by Roshan – the clapping, repetitions, the change in beat and rhythm, as well as the typical instruments used – are a huge attraction, Sahir's words don't disappoint either.
Kisi ke manaane mein lazzat vo paayi
Ke phir rootth jaane ko jee chaahta hai…
Sahir ends by echoing my own sentiments:
Mulaqat ka koi paigham de-de ke
Chhup-chhup ke aane ko, jee chahta hai, aur
Aa ke na jaane ko.o…jee.e.e chaahta hai…. Uff!
Nigahein milane ko (Dil Hi To Hai, 1963) Roshan / Sahir / Asha Bhosle
SD Burman / SDB
Even if you aren't a fan of SD Burman, just out of curiosity, if you love Hindi film music, I would recommend the new edition of his biography by HQ Chowdhury. There are great insights and information on how music during the greatest period of music in Cinema was made in our country, how the greats worked together and it is written in a simple style which is truly attractive.
You've been on this journey and explored the music and music-creators of 1963 very patiently with me. We're at our last mile marker. But what a marker! What a year SD Burman had! The classically rich Meri Surat Teri Aankhen, the urban, sophisticated and absolute stunner Tere Ghar ke Samne, AND the folk-strong incomparable Bandini were all released in 1963! Whew! I could gush about just this fact, or I could take you to this musical multi-course banquet and let you choose your dish of choice for yourself!
Meri Surat Teri Aankhen
Of SD Burman's childhood years in Tripura, HQ Chowdhury writes, "Music was seeping more and more into Sachin Kumar's psyche. He looked for new avenues wherever he went with Anwar. He merged with the common people to learn Bhatiali, Baul, Sari and other folk songs. Thus, at home it was classical music, and folk from Madhav, Anwar and the common people he directly interacted with." SD Burman was as well-versed with classical music as he was obsessed with the folk and spiritual music that he was exposed to in his youth. Then what wonder the amazing compositions he created for Meri Surat Teri Aankhen? Each one creating an enchantment of its own. No wonder, either, that many times even his classical compositions had a touch of the folk, blended as only a master chef can take two disparate recipes and personalize them to create a uniquely new one. Doubling the enchantment for the listener!
I'm at quite a loss as how to describe each song SD Burman created in 1963! Even just in this one movie.
Should I mention the breezy start of Tere khayalon mein, tere hi khwabon mein? Or its taar shehnai? Or Suman Kalyanpur's humming that starts off the dream song Ye kisne geet chheda? Or its unique blend of the sitar, the strumming of the guitar, the wooden blocks and the flute?
Rafi's songs in the movie take my breath away. The attitude of Pt. Samta Prasad's tabla in Nache mann mora magan tig-dha dhigi-dhigi is unparalleled. The ulta ghisa on the bayan (information, courtesy Anand Desai), Rafi's alaap that starts off the song, followed by the ghungroos and the tabla, a cocky impudent tabla mimicking just such a "mann", it's tough not to be led into the joyous exuberance of this Bhairavi!
In direct contrast is Rafi's other solo which is a tandem- both a solo and a duet. The solo is the call of a lonely, bereft heart, calling for his companion, Tere bin soone nayan hamare, but it feels very much like that lonely part of all of us calling out to our soulmates.
Shailendra's poetry fit right in, enhancing each song Dada created.
So beautiful were these classically -rich offerings that the solo western by Asha Bhosle is a forgotten song now, though well-composed. Tujhse nazar milane mein uses the usual western suspects – the bongos, the trumpet et al.
Well aware of the strengths of Manna Dey's voice and singing, SD Burman reserved his voice for songs where no one else's would do. Poochho na kaise maine rain bitayi is one of many such songs that SD Burman composed for this stellar voice.
I don't know about you, but this Ahir Bhairav silences me. To the core. The sarangi's wail matching the human cry of loneliness…a song made in heaven? Assuredly.
Ut jale deepak, it mann mera
Phir bhi na jaaye mere ghar ka andhera
Tarpat, tarsat, umar ganvaayi
Na kahin chanda na kahin taare
Jyot ke pyaase mere nain bechare
Bhor bhi aas ki kiran na laayi…
Poochho na kaise maine (Meri Surat Teri Aankhen, 1963) SD Burman / Shailendra / Manna Dey
Tere Ghar ke Saamne
Vijay Anand had a way with direction that was enviable. He also had a keen sense of music. His movies had not only some of the best, but the most popular songs, as well. Hasrat Jaipuri and SD Burman create magic, helped so ably by Vijay Anand's creativity with the camera. Watch the title song if you don't believe me! Truly an audio-visual treat, this one!  Nutan in the glass interacting with Dev Anand outside the glass in such a precise way that you marvel at the photography. The best written and sung lines of this light-hearted deep promise between two individuals….
Ulfat mein taj chhoote, ye bhi tumhein yaad hoga…
Ulfat mein Taj baney, ye bhi tumhein yaad hoga…. the music stops to underscore his commitment here….
Main bhi kuchh banaunga… her hmmm? Followed by dekhein… an open challenge, though lovingly thrown…
The above lines added to how beautifully SD Burman decorated the repeated mukhda of this song. How beautifully is this filmed, with a smiling Nutan beckoning Dev Anand from his glass of intoxication.
Tu kahan ye bataa by Rafi is as intoxicating as it gets; Ye tanhaai haay re haay, Dekho roottha na karo, Sun le tu dil ki sadaa, even the non-consequential (in the movie script) Dil ki manzil kuchh aisi hai manzil are all a delight to the ears and eyes. More than that they are proof of this composer's mad genius. Especially when the rest of the variables he had were of the highest skill and talent, there seems to be no stopping his creativity. Dil ka bhanwar kare pukar is simply brilliantly conceptualized.  Goldie Anand uses the Qutub Minar in Delhi to film this at. I wonder if going down the stairs is the image he uses for 'falling' in love?
SD Burman creates the perfect sound to start this off – as you can see on Nutan's face, she's hearing the sounds of being in a 'spiral well'; actually, the sound of violins "sounding like grasshoppers" (quote, Kunal Desai), punctuated by the vibraphone, followed by that flute; do you hear that taar-shehnai right after that trilling as they go down the stairs? One of SDB's much-employed instruments. How beautifully SDB matches the movement in the song to his instruments! Going down the stairs, the pauses etc.
Watch Nutan's expression throughout: when Dev Anand professes his love, baat ye hai tum se pyar hai, she steals the moment with her 'mouth-agape' reaction, even after she hides her face!
Throwing him down the stairs, biting her lip when he stalls her, running ahead of him and then turning back to see why he stopped… the funny face just before jaaney kya kar diya re; and that moment in the wind, as if she's ready to embrace the entire world in her joy! Priceless!
Not denying Dev Anand his moment(s) in the sun; just saying that here is a leading lady who speaks refinement and class without saying a word through the song! The way she holds herself while becoming part-imp, part-royal. I hope you'll watch as transfixed as I do, each time! I hope you'll also hear the softness of Rafi as transfixed as I always do.
Dil ka bhanwar kare pukar (Tere Ghar ke Samne, 1963) SD Burman / Hasrat Jaipuri / Rafi
Bandini
SD Burman and his muse were obviously best friends in 1963 without any tiffs or cold wars. To come up with three spectacular musical albums, each one differently brilliant, in one year is a rare feat even for someone as obviously talented as Dada was. If Meri Surat Teri Aankhen was a showcase of his knowledge of classical music, and Tere Ghar ke Samne was SD Burman at his sophisticated best, employing instruments to bring you musical richness in urbanity, then Bandini is his 1963 offering to all his "folk" gurus, as HQ Chowdhury tells you, "the common people that included domestic helps like Madhav and Anwar, fishermen, boatmen, vaishnavs, bauls, pirs, fakirs, etc. With Anwar whose Bhatiali attracted him, he moved from village to village on boats and also on foot…This culminated in Sachin Kumar's ultimate flair for folk culture and later its impact on the music he was to create."
Bandini, the tale of the imprisoned one. Imprisoned first by her love for Bikash, then by her own impassioned anger for his unstable wife, blaming her for her own life's misery – to the point of poisoning her; a bandini of her own confused feelings at the very end, where stability beckons her for the first time in her life with Devendra on the one hand and a life with the one she has loved forever – an uncertain life with an ill Bikash on the other. A bandini, still, even when she chooses her love over stability, but, finally free to choose to be that bandini, this imprisonment of her own choosing.
Shailendra and SD Burman enrich this tale with a proud, strong message from a soon-to-be shaheed in Mat ro maata, laal tere bahutere, the charming Jogi jab se tu aya mere dwaare, the heart-breaking O jaane waale ho sake to laut ke aana, the beautiful O panchhi pyare sung in a jail, and the wistful, full-of-longing Ab ke baras bhej bhaiyya ko babul sung brilliantly by Asha.
Gulzar adds his touch to this album, bringing excellence to his writing rather early in his career with the unparalleled Mora gora ang lai le. Radha, going to meet her Krishan at night, dresses up in the colors of Krishan – dark blue saree, kajal-laden eyes, but the relentless moon shines on her light coloring. Radha then implores the Lord to exchange her fair skin for shyam-rang so that she may meet Him in the dark of the night, unseen by anyone. Lata starts this song and I'm gone…as quietly as she starts it!
Each one of the songs above could use an essay. SD Burman brings to this album all those journeys he took, learning among the people, from them, their music. But the prize at the end goes to that Shailendra-written Bhatiali sung by Dada himself, with the richness of humanity in his voice. A voice like no other. A voice that I quickly became crazy about. A voice that seems like a link between all of the beating hearts of the world and mine.  And even though this song is really 'Kalyani's', I have loved this song much before I was aware of the existence of Kalyani or recognized the Kalyani in me that it spoke to.
The sound of the water, the whistle of the boat, that flute, all adding to this entreaty to a maajhi, a boatman, to transport this bandini from one place to another; one situation to another, one path to another. It seems to be S D Burman's 'open', earthy voice challenging all the Kalyanis of the world to leave the prisons of their own making, to take that extra step out of their comfort zone, to accept a challenge that may declare them crazy or impractical in the eyes of society. His voice prods you to ask – "what do YOU want?" And at the same time, might this not be a Sufi cry? Of a soul wanting a union? Tied with invisible strings to the desire to be one with its Maker.
I will let you decide.
O re Maajhi (Bandini, 1963) SD Burman / Shailendra / SD Burman
Thus ends my tribute to the Hindi film music of 1963, the year of my birth. The richness of it takes my breath away each time I think of it. I can only thank the Powers-That-Be that saw it fit that I be born in the midst of such genius and that I be given the opportunity to not only hear, but appreciate this abundance of skill, talent and passion!
Thank you for joining me in paying homage to the music of my birth, my memories and my madness of music. I feel like 55 years is too little time to enjoy the bounty that was left to us by these wizards. May their magic last many generations. May my madness of such music be my companion for the rest of my life.
As 2018 winds down, I wish each one of you the enjoyment of music like this for years to come and the opportunity to pass down the love of sublime music to the younger generations.
To all, a melodious, tuneful 2019!
References:
Chowdhury, HQ. Incomparable Sachin Dev Burman, 2nd Edition. New Delhi: The Blue Pencil, 2018.
Premchand, Manek. The Hindi Music Jukebox: Exploring Unforgettable Songs. Chennai: Notion Press, 2018.
Read the other parts of this exploration
Hope you enjoyed reading…
… we have a small favour to ask. More people are reading and supporting our creative, informative and analytical posts than ever before. And yes, we are firmly set on the path we chose when we started… our twin magazines Learning and Creativity and Silhouette Magazine (LnC-Silhouette) will be accessible to all, across the world.
We are editorially independent, not funded, supported or influenced by investors or agencies. We try to keep our content easily readable in an undisturbed interface, not swamped by advertisements and pop-ups. Our mission is to provide a platform you can call your own creative outlet and everyone from renowned authors and critics to budding bloggers, artists, teen writers and kids love to build their own space here and share with the world.
When readers like you contribute, big or small, it goes directly into funding our initiative. Your support helps us to keep striving towards making our content better. And yes, we need to build on this year after year. Support LnC-Silhouette with a little amount – and it only takes a minute. Thank you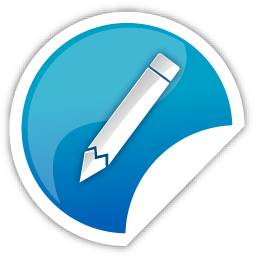 Whether you are new or veteran, you are important. Please contribute with your articles on cinema, we are looking forward for an association. Send your writings to amitava@silhouette-magazine.com
Silhouette Magazine publishes articles, reviews, critiques and interviews and other cinema-related works, artworks, photographs and other publishable material contributed by writers and critics as a friendly gesture. The opinions shared by the writers and critics are their personal opinion and does not reflect the opinion of Silhouette Magazine. Images on Silhouette Magazine are posted for the sole purpose of academic interest and to illuminate the text. The images and screen shots are the copyright of their original owners. Silhouette Magazine strives to provide attribution wherever possible. Images used in the posts have been procured from the contributors themselves, public forums, social networking sites, publicity releases, YouTube, Pixabay and Creative Commons. Please inform us if any of the images used here are copyrighted, we will pull those images down.