Mrinal Sen: The Man Who Fought Through Cinema
With Mrinal Sen behind the camera Indian cinema changed format, language, tenor. Ratnottama Sengupta explores the myriad aspects of his cinema, life and beliefs. A Silhouette exclusive.
The summer of 1968. Hrishikesh Mukherjee, Nabendu Ghosh, Utpal Dutt, Tapas Sen and Mrinal Sen had gathered in Indrapuri Studios. A special preview had been organised for a film. Mrinal – an associate of the other four from those IPTA days at Paradise Cafe – had just completed for Film Finance Corporation. A 12-year-old – me – had tagged on. They watched in complete silence as the Strict Bureaucrat from a metropolis took a break from his Rail Board office in the Kutch Backwaters, went on a wild duck shoot, was charmed by an innocent village belle and pardoned her husband, a corrupt TC. The viewers were engrossed in the pristine landscape, the unspoilt villager, the incorrigible bribe-seeker. And they laughed when the quirky disciplinarian stood before a mirror, stripped, made faces, yelled and danced in joy, feeling liberated from the harness of doing the 'right' thing.
The scene was straight out of Mrinal's own life: he'd enacted it in 1951, when he quit as a medical representative in Jhansi. All through the evening at Indrapuri, Mrinal was tense, wondering how the viewers would respond to the Bonophul story he'd wanted to make since 1959. The seasoned group of writers, directors, actors and theatremen were a barometer the director trusted completely. Although he had 8 films behind him, Mrinal was starting from a 'zero point'. It was a radical departure for even him – and Indian viewers had certainly not seen such idyllic outdoors, such visual poetry, such disregard for romantic conventions. No sets, no stars, no songs, no happy endings, the dark comedy thumbed its nose at morality. FFC had agreed to fund it only because the amount was so low. But after the failure of the Oriya Matira Manisha (1966) Mrinal was sitting idle, with no Bengali producer willing to back him. He simply HAD to prove himself with this Hindi film.
Little did the man with salt-n-pepper hair, silver sideburns, rumpled kurta and Aligarhi know that the evening's youngest viewer – who'd been completely ignored by the grey heads – could indicate the popular response to Bhuvan Shome. Here was a movie that had thrown traditional narrative to the winds and replaced it with a sweeping vision! It would sweep off its feet an entire generation of filmgoers who had no affection for mainstream affectation, social tragicomedies, or action drama. Unwittingly, Mrinal had ushered the New Wave in Indian cinema.
Mr Shome
After Miss Gita Shome, who became his wife, this Mr Shome opened a new chapter in Mrinal's life.
It happened like in a drama. Returning from FTII, in the four hours he had before his flight from Bombay, he was forced by his friend Arun Kaul to sit down and script Bhuvan Shome. The meagre budget of Rs 1.5 lakh raised brows in FFC (later renamed NFDC). "Will he scoot with the money," sceptics wondered. "Why else is he offering no collateral?" But Mrs Gandhi, who as I&B minister had met Mrinal at FTII, had opined: "At such a low cost we can give him a chance."
That wasn't the end of his woes. When the 9,000 ft film was complete, the accountants hauled up Mrinal. Didn't he read the contract when he signed on the 34 pages? It stipulated that the film must be 13,000 ft long! As for viewers, Mrinal was convinced none would show up; indeed, fearing it won't release at all, he'd discuss with Utpal Dutt whether to continue private screenings.
The sophisticated satire's runaway success not only created cine-history, it created an entire generation of cine-maestros. Among them were Adoor Gopalakrishnan, G Aravindan, Basu Chatterji, Basu Bhattacharya, Shyam Benegal, Girish Kasaravalli, Ketan Mehta, Kundan Shah, Syed Mirza… Perhaps more directors than FTII can claim emerged at a breathless pace – showing a multifaceted India, and turning NFDC into a 'blue chip' company!
His Genesis
Mrinal loved cinema. The 1923-born may not have grown up eating New Theatres, drinking Bombay Talkies, smoking Hollywood. But once he read 'Film', Rudolf Arnheim's book on aesthetics of cinema, in the Imperial (now National) Library, he sought the company of Ritwik, Salil, Tapas – who lived films, talked films, dreamt films. Like Satyajit Ray, he was a regular at film society screenings. Long before his peer Ghatak made Nagarik (1952), Mrinal had geared up to film Nabendu Ghosh's dynamic novel, Ajab Nagarer Kahini in 1949. When it didn't materialise, he became a medical representative to keep body and soul together. He quit to join Arora Studios as audio technician, and debuted in the same year as Ray, with Raat Bhore. The film featured Uttam Kumar, who'd already set benchmarks in popularity with Suchitra Sen. Yet, two weeks after its release, it was yanked off the theatres. Mrinal would famously "disown" his debut vehicle.
The "Why?" became evident with every subsequent film. From Neel Akasher Neechey (1958) till Aamar Bhuvan (2002) Mrinal stayed ahead of his contemporaries by unique handling of avant garde subject. He'd digested concepts like existentialism, surrealism, Marxism. He'd blend in the nuances of German expressionism, French Nouvelle Vague and Italian neorealism. He had no use for a linear unfolding. He'd give chronology a go-by as he transgressed barriers of time and space, mixed past and present, shuttled back and forth in stream-of-consciousness manner, to recreate the past for the present.
Much like his scripts, real men and women became protagonists in fictitious storylines even as fantasy melted into reality. Stylised shots, freeze frames, montage-intercuts-fragmented narratives became his autograph. If this led many to deride him as 'poor man's Godard', it also ended up creating conventions. The open ending, for one. Mrinal wouldn't provide a finite conclusion like his peers, instead he'd leave the door ajar for the viewer to walk into the plot and come to his own conclusions.
This didn't remain unique to Mrinal. With him behind the camera Indian cinema changed format, language, tenor.
His Chaalchitra
Like Bhuvan Shome, Ek Din Pratidin too poked the ribs of middle class morality. One used bribery to laugh at righteousness; another took up working women to shred patriarchal boundaries. Later Khandhar and Kharij too questioned the attitude and values of PLUs.
But what really turned him into a raging bull was Poverty. From Baishey Shravan to Amaar Bhuvan, Mrinal's landmarks offer a kaleidoscopic look at deprivation. Baishey Shravan (1960) probed how poverty corrupts. Premchand's Kafan became Oka Oori Katha (1977) to show indigence destroys the vestiges of humanity. Khandhar (1983) built on how destitution robbed people of dignity. Ruthless, grinding, unrelenting, poverty isn't romanticised or glamorised as in many Bengali classics. That's why he chose Manik Bandopadhyay, not Bibhuti Bhushan.
He structured Calcutta 71 over 40 years to talk about "the country's most basic ills." There's nothing sacred about hunger, Mrinal argued, for it debases, disintegrates, dehumanises. He fumed that "the fundamental disease" is handed down from generation to generation. India, a 25-year-nation, was a civilisation that suffered millennia of squalor and poverty. How much frustration can build up over such time? If the seething anger bursts its banks, what form would it take?
Mrinal hoped that his dialectics on hunger would change people's perception of poverty. He hoped to stir viewers out of resignation and despair into rage and iconoclasm. He found a mouthpiece in a wizened old man who blurted out into his camera: "Look, the cinema-babus have come in search of the famine. But they don't see us – we who personify famine." It shook the director out of smugness, and led to Akaler Sandhaney becoming an innovative comment on the very art of filmmaking.
Like a volcano that has spent the fire in its belly, Mrinal mellowed after the collapse of communism. His cutting edge gave way to the gentler approach of Antareen and Aamar Bhuvan. There's empathy in them, not cynicism; understanding, not impatience. "I was moved to hear an old man who was being interviewed on a channel at the outbreak of the Gulf war," Mrinal was talking about his swansong. "'Nooksan hi nooksan,' he'd said, 'wars
spell only losses.' Loss of life, earnings, relationships."
In keeping with the mood, its unfolding shunned gimmicks. "Everyone says I must make simpler films," Mrinal was quoting Tagore, "Do they realise it's the most difficult thing to achieve?"
Mrinal, clearly, wasn't rigid like an avowed Marxist. He was concerned with the social life of his characters, so they never became mouthpieces for ideology. Instead they pulsated with their maker's compassion for human predicament. For Mrinal, a persona in a certain place at a given time in history was a medium of neither story nor ideology but of soul-searching, "to see human beings remain human."
That's why the films provide us – Mrinal included – with insight.
Day In, Day Out
Restlessness was the métier of the maestro who likened himself to a traveller climbing mountains. "With every shot I was growing; with every film the horizon was changing."  Consequently unpredictability became his caller tune. No artist ever repeats his content but with Mrinal, even the form wasn't static. He broke narrative continuity, he breached away from what others were doing, he viewed critically what he'd himself done. The only thing certain with him was that it'd be a fresh experience – like it or leave it!
"Time!" he'd say – time is what decided his subject. Mrinal was never after a story – ideas were his plot. He tried to catch reality as it walked down the street, ushering "an agit-prop style of classicism," says Girish Kasaravalli.  Indeed, Time was Mrinal's main protagonist. "Time has been sitting on my back, and I always wanted to take a square look at it." The times he lived through, the changes it wrought, the struggles it forced on lives, the era it heralded – whatever happened in his lifetime formed the core if not the cosmos of his creation. He survived hard times, he looked ahead to changing times, he prayed for peaceful times – all through cinema. That's why he never turned cynical, never lost his zest for making films, never aged in mind or spirit.
Small wonder, he remained "dangerously young," as he said when he turned 56, 72, 80… Young in mind, youthful in body too. How else could he smoke away to glory, collect match boxes from all and sundry, shoot and run, reach friends in Latin America, watch films after films, dream of calling "Action!" at 90? How else could he say, "Ninety-one years ago, there was an accident: my birth. Another's waiting to happen: my death."  Mrinal had the courage to accept it graciously. For, in the decades since that summer of 1968, I found his zest for life prompt him to look into the mirror and say, "I am one year younger than what I would be on my next birthday."
When that wheel of Time stopped on December 30, 2018, Mrinal Sen became Timeless.
Calcutta, not Kolkata
"I find Calcutta an intimidating, even infernal city, unredeemed and probably doomed…" said the Prologue of Padatik. Yet he eulogised the same city as "My El Dorado" (1989).
Mrinal Sen, always, was a contemporary citizen of Calcutta. Yes, Calcutta – he never reconciled to the Banglafied 'Kolkata'. Calcutta was the city he came to study in, that's where he found love, where he rose to the pinnacle of success. The crowded north Calcutta houses and narrow lanes, the small flat at Deshapriya Park that also sheltered actor Anup Kumar; the Beltala flat he and Gita made their home once Kunal went abroad to study, the Paddapukur apartment his son had arranged for his 'Bondhu' (that's what Kunal called Mrinal), Bhowanipore, Ballygunge, Tollygunge,… Mrinal was familiar with the profile, the psychology, the problems that raced through the alleys of the 'big city'. That's why he could map its history-geography-sociology.
The Calcutta trilogy – Interview (1971), Calcutta 71 (1972), Padatik (1973) – overtly explored the civil unrest in his El Dorado. Calcutta 71 alone could have served to document the city's woes down the decades as it lost its premier position in the Raj, bore the brunt of partition, became home to refugees, spawned Naxalites. But there was no full stop in Mrinal's love for Calcutta. In film after film he'd captured the turmoil that made the city captivating to a creative artist. Akaler Sandhaney, Parashuram, Kharij, Ek Din Pratidin, Chaalchitra, Ekdin Achanak, Mahaprithibi… collectively, they chronicled Kolkata's evolving mindscape.
The process had started long before the Calcutta series. Neel Akasher Neechey focused on its humanism that forged a bonding between a Chinese pheriwala and an ordinary housewife. Punashcha (1962) explored the problems that arose when a wife went to work. Akash Kusum cast a stern look at the essential Bengali who desired corporate lifestyle but fibbed rather than work to attain it. For Mrinal, the city that became his home away from Faridpur was more than an inspiration, it was a protagonist. He could dip his brush into its potholes, its smog, its overcrowded buses, and paint its class difference, failed dreams, unflagging aspirations.
Mrinal's ouevre easily classify themselves, then, as
1) Overtly Political – comprising Interview, Calcutta 71, Padatik, Chorus, Mrigaya, Mahaprithibi.
2) The Enemy Within:  Ek Din Pratidin, where a daughter doesn't return from work one night, opened the chapter where Mrinal shredded middle class morality to locate the failings within domestic relationships and the rhythm of the everyday in his own society. Chaalchitra and Kharij followed as the script rotated the spotlight on the various members of the cosmos called family.
3) The Absence Trilogy of Ek Din Pratidin, Ekdin Achanak and Kharij, revolving around a household where the servant boy is found dead, probed the soul-searching that ensues when a person under the same roof goes missing, either temporarily or irrevocably, for reasons "not known" even to their creator.
But, with all his love for the city, Mrinal was disturbed by the growing trend of urban films. "It means increasingly our thinkers are turning their gaze away from the village-based masses," he lamented. "With the rise of technology we're in a global village. Most films today have an urban setting. The cities have the same characteristics. Rural setting gives us an insight into the countries too," he had gleaned from his experience as part of juries.
Political Cinema
"Sen?! He wants us to believe he makes political films, when all he's doing is films about politics," hardened critics said of Mrinal. "He's not committed to revolutionary cinema, nor is he idolising radicals," extremists added. "After all, he must get government to fund him," some were plain uncharitable.
Politics and cinema don't go hand in hand for Indians, many would say. Cinema, before Independence, could be nationalistic but only to the extent the Imperialist rulers won't take offence. In the post-Independence era, people were fired by idealism, new dreams, hopes. So, even if they weren't escapist fare, Awara-Do Bigha Zamin-Pyaasa entertained. Mrinal, though coming from a family that hosted Netaji, was a Marxist who didn't share the Nehruvian dreams. And still, it was Nehru's daughter who gave the iconoclast a new lease of life in cinema when she sanctioned Bhuvan Shome.
However, when Calcutta – Bengal in general – underwent the massive churning of Naxalite movement, Mrinal  made the overtly political Interview, Padatik, Chorus. Mrigaya too was a veiled critic of the existing order, while Mahaprithibi took stock of the changes that set in with the crumbling of the Iron Curtain. "When capitalism and George Bush are tearing apart the world, it is time for direct, even strident political cinema," he said. "It can't change the world but perhaps it can give us a little hope."
When unsparing critics said Mrinal focuses only on economic exploitation, never political repression, Mrinal got agitated. "Not political? Aami ki subversive cinema korbo?" Did the savage scribes expect him to make subversive films?!
Political, for him, was synonymous with raising the consciousness of the viewer. He was keen to transform cinema from a mode of entertainment to one that provokes introspection. Films, he hoped, would be a forum for discussion and documentation. True, despite his closeness to the Left, he didn't make films to restructure any political outfit, but "self criticism is important, it is constructive, no one – neither leaders nor the filmmaker – is above reproach," he taught us.
Censorship? It's Wise.
Why did the government finance Mrinal Sen, shower Kamals on him, crown him with a Phalke? Was it their way of ensuring he expended his anger in films rather than in turning radical? Mrinal best answered it by citing a European festival run by some politically dedicated filmmakers and critics but funded by the exchequer. "The organisers don't mind that the sophisticated political systems have built in tolerance within the system. Without that, censorship would have made it difficult to make the kind of films we're making."
Censors have in recent years "become wiser," he said, perhaps in jest, when he learnt I was nominated to CBFC's Advisory Panel. His did not think censorship prevents analysis of society. "Instead, it forces you to check and re-check your inspiration and your articulation." Further, he clarified, "You cannot go on making clandestine films and showing them to people. Filmmaking is a capital-intensive operation; and its purpose is defeated if you can't show it to people."
'When You Touch the Medium…'
At Vigyan Bhavan or at Siri Fort; on a red carpet at Palais du Festival or on the steps of Nandan – whatever Mrinal spoke on Cinema could become a text book for filmmakers and a policy document for the government.
In the concluding lines of his convocation address at FTII, Mrinal had spelt out his credo: "Remember, when you touch your multifaceted medium, you touch man. As you serve your medium, you serve your conscience too. And as you walk into the world, you take chances or play safe. By taking chances you achieve or perish. Or, playing safe, you just survive. The choice is yours. Till the time you choose, I wish you all a very tough time."
For the high priest of a 'tough cinema', Mrinal was not against technology nor against the market. Cinema, he knew, was a product of technology, and so he took "respectful note of its progress in directors like Spielberg." But technology isn't an end in itself, only a means to the end – cinema, the incorrigible humanist would caution. Technological advances have enriched the language of cinema but don't overdo it, for ultimately "Cinema has more head and heart." Technically smart but aesthetically not was, then, "unacceptable."
As for the market, he believed that filmmakers are always competing with the market. "Every one of us wants to reach a bigger audience and so, even serious filmmakers want to go to Cannes – it would get them a bigger audience. Only because we fail, we say, 'We don't care if people don't see our work.' Every time my film fails to get an audience, I collapse." But then, he was the first to think in terms of combining the pockets of discriminating viewers spread worldwide. "If you can reach them, you can get your money back if not to buy a villa on the Riviera…," he'd chuckled (after Mahaprithibi became his biggest 'disaster' film).
This, however, didn't translate into condoning mediocrity just because a film had garnered BO success. In fact he squirmed if even a minister judged films with the yardstick of money. "How much of India is reflected by money-earners?" he demanded. "Our industry may be the largest but does it provide a high sense of satisfaction?" he questioned. So he advised the government, "By all means support the money-earning sector, but don't wash your hands off the 'development' work. There's need to develop film literacy since that's the forerunner of quality viewing. And when the language of every art, from music and painting to dance and theatre has changed, the language of cinema must be revitalised," he urged after four decades of making, teaching, judging films.
Creativity, courage and confidence are the prerequisites of quality cinema, Mrinal firmly believed. "And these are in short supply today, perhaps due to socio-political situation." The one lament he couldn't live down was his inability to make a film in the last decade of his life. Tears would escape his otherwise composed self when his physical frailty was unequal to match his intellectual vigour. But perhaps there was another reason why he didn't feel inspired to call the shots once more: the decline in the quality of films – not in festival circuit, nor in Bengal or India but worldwide… "With changing reality, perceptions are changing faster than in the past. But we're scared to look at reality – maybe that's why cinema today lacks vitality," he lamented.
Restore The Ruins
Khandhar "is directed with masterly understatement by Sen. The dialogue is sparse, and the space between the sentences pregnant with longing and disappointment. The environment not only reflects the failure of the old mother's life, it is also integrated into mise-en-scene with no trace of ostentatiousness. The Ruins is depressing, yet to experience and to feel it is a rare delight."   – The International Film Guide
Khandhar was screened at Cannes 2010, in the Classics section that encourages restoration. Reliance Media Works had restored 'The Ruins' by removing dust, dirt and scratches frame by frame. How many more of Mrinal's films need restoration? His debut film Raat Bhore (1955) Punascha (1961), Abosheshe (1963), Oka Uri Katha (1977) are all destroyed. Akaler Sandhaney was in bad shape. "Last year Cannes authorities wanted to hold a mini-retrospective of the Calcutta trilogy but found the negatives in very bad shape," Mrinal said then, adding:  "Almost all my films are in very bad condition as they were not preserved properly."
Reacting to the reports, PM Manmohan Singh had asked I&B ministry to restore the classics. So 17 films were taken up for restoration at Pune's National Archives, among them Interview, Calcutta 71 and Chorus. Sai Prasad of Prasad Laboratories restored them, "but it's a highly expensive and time consuming process," Mrinal knew. "And it's a global crisis," he said to this writer, travelling down memory lane to the year cinema turned 100.
"In its plenary session in Paris, UNESCO had launched an appeal to safeguard the great treasures of human skill and creativity," recalled Mrinal, who was among the dozen practitioners of world cinema, invited to represent India. "To make a beginning, the UNESCO chief Dr Federico Mayor had touched on 100 years of cinema history and declared that 'emerging as it does from painting, theatre, music, literature and photography, the art invented in 1895 is the custodian of the memory of the 20th century."
However, Mrinal was disturbed by the "shocking stories UNESCO collected about the systematic decay and possible threats of damages done to sound tracks and images." He was happy that the Ford Foundation had contributed a huge sum to restore some of Ray's films. On his part, he tried to raise funds for "at least a few films of mine which are in terrible condition." His last wish was, "Both regional and Central governments should join hands for such restorations."
Time, and political changes, ensured it remained unfulfilled.
Our Festivals, Their Festivals
In 1952, when the first International Film Festival of India – IFFI – was held in Calcutta, a 29-year-old medical representative scheduled his days thus:
10 am to 12 noon – Calling on doctors
3 pm – Purna / Open City (Rome) Dir: Roberto Rosselini
6 pm – Menoka / Jour de Fete (France) Dir: Jacques Tati
9 pm – Lighthouse / Miracle in Milan (Italy) Dir: Vittorio De Sica
Small wonder Mrinal Sen didn't sell medicines for long.
In the years to come, Mrinal himself was to be a favourite guest of IFFI – of film festivals the world over, really. Festivals, he believed, "create awareness about good cinema across the world." He would, then, be present as a director whose entry became a talking point, or as a member of its jury. On at least one occasion, as chairman of IFFI jury, he faced criticism for awarding a 'sentimental narrative'. Others had described the jury's decision to award two films as 'politicising the award'. Did the man who'd himself brought home so many trophies compromise his position? Unwilling to break the vow of secrecy taken along with his team members, Mrinal had chosen to speak instead of competition in cinema, and of festivals.
"No festival in the world can give non-controversial verdict on competition films," Mrinal told this writer that afternoon. Reason? It's not possible to have a standard that'd be common for all the films from Asia itself. "Bhutan might enter the lone film made there. Thailand and Israel both make limited number of films but can't be clubbed because their concerns are so different. Iran is working against severe political constraints; China and Japan make some of the most significant and spectacular films, while India churns out the largest number…"
Mrinal served on the jury at Cannes, Berlin, Venice, Moscow, Delhi, Tokyo, Teheran, Tunis, Karlovy Vary, Oberhausen… "Everywhere one has to come to a respectable unanimity," he realised. "Partly, because good and bad are subjective. Partly, because not too many good films are being made for the number of festivals being held in a year. There's a proliferation of festivals! India itself has so many. The competition sections are exclusive, and the big festivals grab the good films. They don't allow even one private screening before theirs. Under these circumstances, if 50 percent are good, one must consider it a good harvest."
And still he considered festivals a must for Kolkata and other centres. "Cinema, though it requires interaction with the other arts, is dependent on technology. That's why its language is constantly evolving. To understand this one must constantly see the latest in cinema." This is imperative for the serious just as for the mainstream filmmaker, he maintained.
That could be why Mrinal was critical of the media coverage given to guests at any festival. A festival, he'd say, can't be measured by the star presence, "it should be judged by the films it screens and the turnout for the films of seasoned directors. How many do that?"
Ray & I: Poles Apart?
Ray, Sen, Ghatak: each with his individual strength ruled, and will continue to rule, the world's perception of Indian cinema. But what was the equation between the contemporaries? Ray, accoladed at the very outset for his "human document", came to be identified as a universalist. Ghatak, actually torn apart from his biological twin by the dawn of Partition, remained its most vocal critic. And Sen? He advocated what he admired most in Chaplin – his humanism.
Ray and Sen had many well-publicised differences. But between them they breached the classical mould that existed in Indian cinema, and gave it a modern, progressive face. Ray, perhaps because of the overarching personality, his literary family background, or his own education in the arts at Santiniketan, had started with an advantage. Sen, born in Faridpur, coming to Calcutta to study science, estranged from his own father, grew in stature with every film he made. Ray's years in D J Keemer equipped him to think visually. Sen, as medical representative, became adept at selling ideas. Ray, especially in his early years, mined his content from literature, wrote detailed scripts, sketched out his sets and camera placements. Sen would start off with a treatment, seldom a finished script, and keep improvising.
When it came to the actors, one had no hesitation in following the other. Madhabi Mukherjee, introduced by Tapan Sinha in Tonsil (1956), was cast by Sen in Baishey Shravan (1960), before she acted in Mahanagar (1963) and became Ray's Charulata (1964). On the other hand Simi Garewal was introduced to Bengal in Ray's Aranyer Din Ratri (1969) and then Sen's Padatik (1973) – with Dhritiman, whom Ray introduced in Pratidwandi (1970). Clearly Sen had no hesitation in admiring talents mined by Ray: he cast both Soumitra Chatterjee and Aparna Sen in Akash Kusum (1965), where he also introduced Subhendu Chatterjee, whom Ray would cast in Chiriakhana, Aranyer Din Ratri, Ganashatru. Likewise Ray knew Utpal Dutt for the thespian he was: Although he'd dismissed Bhuvan Shome as merely a 'Big Bad Bureaucrat reformed by Village Belle' story, he chose the veteran actor to play Hirak Raja in Hirak Rajar Deshe portray the Agantuk in his swansong.
Ray set off the convention of 'importing' actors from Bombay when he cast Waheeda Rehman for Abhijan (1962) as Tollygunge didn't have a 'non-Bengali' face. Tapan Sinha then got Vyjayantimala for Haatey Baajarey (1967). Sen unveiled the pristine beauty of Suhasini Mulay (1968) long before signing on Smita Patil for Akaler Sandhaney (1980), Shabana Azmi for Khandhar (1983), Dimple Kapadia for Antareen (1993) and Nandita Das for Aamar Bhuvan (2003). It's worth noting that all these were made in Hindi – as was Ray's Shatranj Ke Khilari (1979), Sinha's Ek Doctor Ki Maut – both featuring Shabana Azmi in the female lead – and Sadgati (1981) with Smita.
An even more interesting picture emerges when we compare or contrast their approach to certain subjects. Both made films on marital discord, famine, Naxalite movement, tribal life, unemployment, corporate aspirations or film world – but each ensured a signature approach and treatment.
Mrinal's Baishey Shravan had an ill-fated couple struggling amidst abject poverty to adjust with each other, but when faced with a famine, she commits suicide on their wedding anniversary. Ray's Charulata too studied the withering of a marriage, but it soured when she got intellectually and romantically drawn to her workaholic husband's poet cousin.
Mrinal's Akash Kusum had a youth trying to make it in the corporate world but through the immoral means of   deception. It led to a wordy newspaper battle between the two giants.
Soon, though, Ray traced a middle-class executive's rise in stature – his promotion – with the help of a shady labour officer, a stage-managed lock-out at the factory, false riots…
If one eulogised Mahanagar, the other canned an ode to Calcutta 71. If one studied the predicament of an unemployed youth who revolts at an interview (Pratidwandi), the other projected the process of Interview itself as a farce. If his desperate struggle turns Mrinal's hero into Padatik, Ray's protagonist is reduced to a middle-man (Jana Aranya) to eke a living. To condemn the machinations that lead to famine Ray retraced his steps to 1943 (Ashani Sanket); Mrinal ridiculed the 'search' for famine by showing it exists even today (Akaler Sandhaney). Both turned their gaze towards tribal exploitation, but the results were as divergent as Mrigaya – where Mithun is hanged for hunting down a 'khatarnak' social animal – and Aranyer Din Ratri, where Simi is given drinks and sexually used.
An Indian family, often with different generations, divergent economic parameters, diametrical political stances coexisting under one roof, has room for both drama and introspection. So both maestros naturally returned to this social unit. Family members turn critical of one another in Mrinal's Ek Din Pratidin and Ekdin Achanak, just as they do in Ray's Shakha Proshakha. A child is at the heart of both, Kharij and Sonar Kella, but one legend focuses on child labour while the other creates a classic tale of fantasy and adventure.  The eternal wait of a mother was the refrain in Khandhar and Aparajito, separated by two decades and more.
Both Oka Oorie Katha and Pather Panchali distilled literature to dissect the anatomy of poverty. But one is ruthless; the other lyrical. In 1969 both these masters broke new grounds in Indian cinema – with Bhuvan Shome, and Goopy Gyne Bagha Byne. If the urge to escape the daily grind of citylife forced Disciplinarian Shome to go into India's heartland, wanderlust compelled Agantuk to satiate his bohemian spirit in tribal land.
Warm and compassionate towards their characters, both Mrinal and Manik crafted human documents at the end of the day.
Mrinal Sen shooting Ekdin Achanak
More to read on Mrinal Sen
Ek Din Pratidin – Mrinal Sen's Indictment on Patriarchy
The Filmic Journey of Mrinal Sen
Hope you enjoyed reading…
… we have a small favour to ask. More people are reading and supporting our creative, informative and analytical posts than ever before. And yes, we are firmly set on the path we chose when we started… our twin magazines Learning and Creativity and Silhouette Magazine (LnC-Silhouette) will be accessible to all, across the world.
We are editorially independent, not funded, supported or influenced by investors or agencies. We try to keep our content easily readable in an undisturbed interface, not swamped by advertisements and pop-ups. Our mission is to provide a platform you can call your own creative outlet and everyone from renowned authors and critics to budding bloggers, artists, teen writers and kids love to build their own space here and share with the world.
When readers like you contribute, big or small, it goes directly into funding our initiative. Your support helps us to keep striving towards making our content better. And yes, we need to build on this year after year. Support LnC-Silhouette with a little amount – and it only takes a minute. Thank you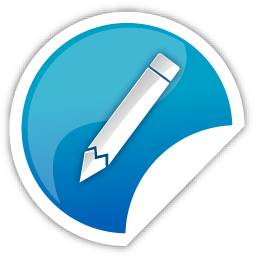 Whether you are new or veteran, you are important. Please contribute with your articles on cinema, we are looking forward for an association. Send your writings to amitava@silhouette-magazine.com
Silhouette Magazine publishes articles, reviews, critiques and interviews and other cinema-related works, artworks, photographs and other publishable material contributed by writers and critics as a friendly gesture. The opinions shared by the writers and critics are their personal opinion and does not reflect the opinion of Silhouette Magazine. Images on Silhouette Magazine are posted for the sole purpose of academic interest and to illuminate the text. The images and screen shots are the copyright of their original owners. Silhouette Magazine strives to provide attribution wherever possible. Images used in the posts have been procured from the contributors themselves, public forums, social networking sites, publicity releases, YouTube, Pixabay and Creative Commons. Please inform us if any of the images used here are copyrighted, we will pull those images down.