Meethe Bol Bole, Bole Paayaliya – A Sparkling Jugalbandi of Music and Dance
Meethe bol bole in Kinara is a beautiful sangam of classical excellence brought together by three maestros – the music of RD Burman, the lyrics and direction of Gulzar and the Kathak Nritya choreography of Gopi Krishna. Anand Desai (in maroon font) and Antara explore the layers of musical delights and dance pieces hidden within this sparkling gem from Kinara, sung by Bhupinder Singh and Lata Mangeshkar and performed on screen by Hema Malini, Jeetendra and Dr Shreeram Lagoo.
pag pag naache re ghunghroo ki daasi
ik pag Radha jaisi, ik pag Meera jaisi
saanwre ki boli bole paayaliya
When your feet pour out your devotion, your dance attains a level of spirituality that touches the soul. Meethe bol bole, bole paayaliya in Gulzar's Kinara is not just an excellent jugalbandi of semi-classical music with classical dance. Here dance becomes a prayer to the Almighty, expressed with an untiring energy of immersing every part of your body and soul into your worship. And the song gives it strength, inspiration and words.
It's a song that places the feet on a pedestal – equating it at the same time with the love of Radha (ik pag Radha jaisi) and the devotion of Meera (ik pag Meera jaisi), paying obeisance to the ghunghroo (ghunghroo ki daasi) and singing the words of Krishna (saanwre ki boli bole).
The purity of expression that Meethe bol bole exemplifies begins right from the first notes breaking the stillness of the morning as Dr Shreeram Lagoo walks up the short flight of steps timing the beats of Adhaa Teentaal notations with his hands.
"te te tirkikat dhe te tirikat dhe te tak dhum tirkat dha ..  .. te te tak dhumn tirkit dha..
te te tak dhum tirkit dha 
tete tak dhum tirkit dha…."
This unusual opening to the song is given by Sapan Charavarty vocalizing the Adhaa Teen Taal notations with a small warm up. Gulzar splits this small piece into two shots – an energetic Shreeram Lagoo introduces it with Jeetendra counting the maatras on his fingers and then the shot cuts to Hema Malini expressing the notations in agile steps. Clad in a white sari, she is a picture of purity and concentration and one almost misses Jeetendra's expressions, looking intently at her steps. Well, he has brought her back into dance and he wants to make sure every step she takes is correct.
The rapid Adhaa Teentaal notations are followed up as a Tihai on the Tablas and backed up by the introduction of payals [anklets] when Hema Malini breaks out into a Kathak Nritta. It is a fitting prelude to the more elaborate fare which Gulzar and RD Burman are about to serve up along with the nimble feet and grace of Hema Malini. In other words, fasten your seat belts, please!
Based on Raag Bhairavi and Taal Adhaa [a 16 beat taal and a variation of the Teentaal, also called a Sitarkhani], Meethe bol bole is one of the best classical compositions of RD Burman. Never the one to cut corners on getting the best for his songs, RD Burman drew in his own Guru Pandit Samta Prasadji to play out the 'meethe bol' on the tabla. The result is ethereal magic with an Adhaa Taal.
Just as you are settling down into this frenzied piece of music, the song pauses into silence. Gulzar now switches to a leisurely beginning – serene and soothing as Shreeram Lagoo walks into the frame. The Alaap stretches as an A Capella for 20 seconds from 0.30 to almost 0.50 deep into the first two words of the song – meethe bol…
Bhupinder Singh then picks up the thread – Meethe bol bole, bole payaliya, lip-synched for Jeetendra and Dr Shreeram Lagoo in turns. Interestingly, Jeetendra sings to accompany Hema Malini's dance while Shreeram Lagoo takes care of the delightful vocalization of notations..
Hema Malini dances as if her life depends on it. You can barely make out that she is blind – her feet do not falter even once, nor does she miscalculate the area and step outside of the floor space. The expansive marble white living room is her stage, and she makes a stunning stage performance out of a practice session. The dance becomes an outpouring of her inner emotions.
Says Debasish Bhattacharya, who trained in dance under the legendary Amala Shankar and in Kathak under Guru Sri Rajen Basu of Lucknow Gharana, "The dance number Meethe bol bole though not a pure classical dance number touches one's heart for its basic classical form. It is a filmic dance piece composed by Pandit Gopi Krishna basically taking the overall appeal of Kathak dance form."
Explaining the critical drama element that this dance provides, Debasish says, "In a period piece drama one is at liberty to choreograph unadulterated pure classical and even in scenes of classical stage performance as per requirement of the script. But, when the dance is a support in the way of developing the story it does not dominate but supplement expressing the gradual development of the Natak / drama following the script. The choreographer has limited choice to fit in the steps (Footwork) and expressions (Bhav and Mudras) suiting to the required length (meter) of the shot composition."
What blends the song seamlessly with the dance is the expert use of scatting as part of the lyrics by Gulzar – in the cross lines and then again in the last lines of the second antara and in the first lines of the last antara.
Chum chanana bole  jhanak jhan bole  – the refrain tingles with the ghunghroos.
Gulzar delves further into photographic accuracy at this juncture with:
naino ki bansuri koi sunaye
ankhiyon ki jyoti se jyot jalaye
'Nainon ki bansuri koi sunaaye' is yet another googly from Gulzar in his unique style of extending the imagery (remember Humne dekhi hai un aankhon ki mehekti khushboo in Khamoshi, 1969 which raised many a literary eyebrow?). Well, what he means is crystal clear – when the eyes fail to see, they create their own light and their own music which comes from within the core of the heart. The world is dark but the soul is alight.
A stunning classical punch by RD Burman comes alive in a unique Tewra voiced over again by Sapan Chakravarty between 1.44 and 1.58.
On screen Dr Shreeram Lagoo breaks into an electrifying
Dha dhin ta, ta dhin ta, ta dhin ta,
Ti te ka ta ga di dhina…
Picking up the cue, a 3 seconds Staccato on the Tablas [1.55 to 1.58] follows. If this gives you a feeling of déjà vu, recall the staccato that Pandit Samta Prasad played for Sholay in the scene where Basanti is chased by dacoits followed by an excellent Bedumdaar Tihai.
Observes Debasish, "Meethe bol bole has taken various parts of Kathak dance form like Tatkar, Chakradar, Tihai, etc. enacted perfectly by Hema Malini. But the most critical and dominant aspect of this dance number is its Bhav pieces. When the continuity of Kathak recital breaks due to panning of camera on surroundings or zooming on Jeetendra or Dr. Sreeram Lagoo or Hema Malini taking rest, Gulzar aptly used Bhav based Abhinaya utilizing Hema Malini's beautiful expressive eyes and face to bring audience back to the drama of the dance."
The challenge here is to express the Bhav in visionless eyes. Hema Malini rises up to it with élan keeping her gaze still and yet conveying the release of emotions in every mudra. She looks but does not see. When she takes a moment's break from the strenuous practice she is gently pulled back into the dance by Jeetendra.
Now its my turn, the Sarangi seems to say as it enters to dominate the interlude  for a full 10 seconds from 2.15, again with a Tabla Staccato. This piece has an emphatic finish at 2:38 as Bhupinder comes in with a "Haan" at the samm. This is the one time that Shreeram Lagoo gets to lip sync a couple of lines at pag pag naache re…
All along the camera enjoys the dance, with a series of closeups of the ghungroo-adorned feet in perfect synchronization with the tabla. Most of the shots of Hema Malini are bottom angle, the camera gives her all the supremacy she deserves.
"When the dance stops, and the beats fade out, RD Burman continues to use Lata Mangeshkar's soft and reflective ending notes to keep the dance alive in the minds of the audience," says Debasish.
Meethe bol bole excels in blending classical dance and music in an unforgettable package which amazes the classical music connoisseur for its heady mix of rapid staccatos (on the tabla), electrifying bols of Adha TeenTaal and sugar-sweet rendition by Lata Mangeshkar and Bhupinder Singh. At the same time, it charms the lay movie lover for its soulful music and exquisite dance performance by Hema Malini. It does not matter if you don't understand classical music – get ready to be carried away by pure class!
Jeetendra looks handsome and sensitive in his moustache (in all the three Gulzar films he worked in – Parichay, Khushboo and Kinara, the moustache was firmly in place), Dr Shreeram Lagoo excels in beating exact time with his hands in tune with the bol and the Hema Malini is grace personified.
RD started exhibiting his strong prowess on classical tunes right from his debut – remember, Ghar aaja ghir aaye badara sawariya in Chhote Nawab? Then that exquisite Raag Malgunji in Humey tumse pyaar kitna yeh hum nahi jaantey in Kudrat.
In fact, RD Burman based the tune of Meethe bol bole inspired loosely on his father's superhit non-film release in 1943 – Madhu Brindabone, written by Robin Majumdar and composed by Dada Burman himself. The kind of complicated murkis Dada Burman belts out in this full-throated classic with very few accompanying instruments is a lesson in itself for any singer or music lover. But aha… that's another story! 🙂
Well, Kinara is another feather in the crowded cap of RD Burman, and it continues to flutter with pride till today.
When Cinema Matched Music Beat by Beat: Nadiya Kinare in Abhimaan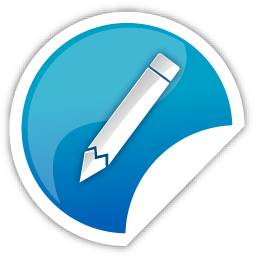 Whether you are new or veteran, you are important. Please contribute with your articles on cinema, we are looking forward for an association. Send your writings to amitava@silhouette-magazine.com
Silhouette Magazine publishes articles, reviews, critiques and interviews and other cinema-related works, artworks, photographs and other publishable material contributed by writers and critics as a friendly gesture. The opinions shared by the writers and critics are their personal opinion and does not reflect the opinion of Silhouette Magazine. Images on Silhouette Magazine are posted for the sole purpose of academic interest and to illuminate the text. The images and screen shots are the copyright of their original owners. Silhouette Magazine strives to provide attribution wherever possible. Images used in the posts have been procured from the contributors themselves, public forums, social networking sites, publicity releases, YouTube, Pixabay and Creative Commons. Please inform us if any of the images used here are copyrighted, we will pull those images down.