The Legend That Was Meena Kumari
Widely acclaimed for her heart-touching performances in tragic and grief-stricken roles, Meena Kumari earned herself the epithet of "Tragedy Queen". Pain and anguish was part of her life and she brought them to the fore in her performances that became iconic.
When we talk of Meena Kumari – the legendary actress, the films that come to mind immediately are Pakeezah and Sahib Bibi Aur Ghulam. Reason? Perhaps no other actress would have been able to do justice to those hugely challenging roles, where she had to break herself down in pain, anguish and melancholia to come up with such true to life performances.
Widely acclaimed for her heart-touching performances in tragic and grief-stricken roles, Meena Kumari earned herself the epithet of "Tragedy Queen". She lived a short life (she died  March 31, 1972 before she could cross 40) but left behind a repertoire of inimitable performances in roles that were often tailor-made for her.
Meena Kumari was born as Mahjabeen Bano to Ali Baksh and Iqbal Begum on 1st August 1932. While her father was an actor in Parsi theater, her mother was a stage actress before marriage and was related to the renowned Tagore family in Bengal.
Her acting career started as a child artiste at the tender age of six in the film Leatherface in 1939.  Writes Nikhil E Iyer in his article Meena Kumari, The Music Maestro, "She started her career playing the role of a child actress in few movies like Nai Roshni, Leatherface, Pooja and few others. She worked in many more movies playing the role of a child actress  like Garib, Pratigya and Lal Haveli. She achieved a big break in Duniya Ek Sarai (1947). There was another movie Bahen which released in 1941. In this movie, merely at the age of 8 yrs, she sang a beautiful song with Beena Kumari Tora kajra lagoon mori rani. In this song, Meena Kumari is looking very cute and this song was the initial break which she got for her bright life ahead."
Just look at the innocent happiness of the charming Mahajabeen Bano in this song from the Nalini Jaywant-Sheikh Mukhtar starrer 1941 movie Bahen (Farzad-e-Watan). This was the first recorded song of Meena Kumari who went on to act in 93 films. Music was by Anil Biswas and lyrics by Safdar Aah Sitapuri. A junior edition of the impish Lolita in Parineeta with those unmistakable eyes and smile 🙂
Tora kajra lagoon mori rani (Bahen, 1941)
A superstar and one of the finest actors of her times, Meena Kumari shot to fame with Vijay Bhatt's Baiju Bawra (1952).  With the new screen name of Meena Kumari, she went to enthrall the audience with her histrionics and powerful performances in an illustrious career spanning 30 years.
A pristine beauty who had remarkable dignity and poise, Meena Kumari stood apart from other actresses in terms of not only amazing acting talent but also a sobriety that became her trademark. Says Iyer, "Meena Kumari sang 30+ songs too in her career. She was a gifted singer as well apart from being such a wonderful actress."
Mohe bhool gaye saanwariya (Baiju Bawara, 1952)
Watch her in Aarti or Dil Apna Aur Preet Parai or even Bhabhi Ki Chudiyan, Meena Kumari successfully created an aura even in a simple white sari and a bun at the nape of her neck.
Kabhi to milegi (Aarti, 1962)
Aarti was another feather in the crowded cap of Meena Kumari. An off-beat storyline of a love triangle where the title role was that of a confident and successful doctor who falls in love with a demoralized but good-hearted struggler. Adding to the triangle was the ambitious, money-centric surgeon Ashok Kumar.
Director Phani Mazumdar got sterling performances out of Meena Kumari, Pradeep Kumar and Ashok Kumar, accentuated further by an unforgettable music score by Roshan and inspiring lyrics from Majrooh Sultanpuri.
Ab kya misaal doon main tumhare shabaab ki is a classic song that expresses the beauty of a woman as a reflection of the most wonderous elements of nature. Small wonder then that the camera caught Meena Kumari in all her beauty and charm.
Notice the striking imagery in these lines:
Insaan ban gayi hai kiran maahataab ki
chehre mein ghul gaya hai haseen chandni ka noor
aankhon mein hai chaman ki jawan raat ka suroor
gardan hai ek jhuki hui daali gulab ki
gesu khule to shaam ke dil se dhuan uthe
chhule kadam to jhukke na phir aasman uthe
sau baar jhilmilaye shama aaftab ki
Or sample the song…. Baar baar tohe kya samjhaaye. The line starts as a question and ends up as an answer. The way the tune changes notes in the repetition of the first line of the mukhda has you floored at the outset!
Meena Kumari looks ravishing. Watch the light and shadow flicker over her serene, dignified face with that charming smile that says… oh come on… don't pretend innocence. Dignity, charm, beauty all packed in a sari-clad, bindi-and-flower-in-the-hair charm. Pure magic!
Roshan's music is superbly romantic and so is Majrooh Sahab's mischief-cloaked Q&A dipped in romance. Observes Manek Premchand, the author of Romancing the Song and several other popular books on music and cinema, "What a song this is, a Laavni in Khamaaj! An amazing work of art! You know what I rate as perhaps the highest point of this song? It's a divine touch the maestro Roshan gives at 4.12…after Rafi says 'Kya' near the end, Lata should be singing 'Tere bin saajan…'. But no, Roshan has silenced her, and it's the bansuri that comes on instead…a masterpiece move! But that's not all, in those few seconds Meena Kumari gives him that divine glance, before lip-syncing Lata again…with an O o o…aesthetic treatment of a very high kind indeed!"
Pradeep Kumar looks the typical shy jholawala. He romances sweetly but with some obvious hesitation.
ek baat kaheta hoon tumse, na karna inkar
kya…?
aa tohe sajani le chaloon nadiyan ke paar
Mohd Rafi and Lata Mangeshkar quite obviously enjoyed the song, the emoting happens in the way they render it.
'Tragedy king' Dilip Kumar and 'tragedy queen' Meena Kumari broke away from their typical tragic roles to play a prince and princess of different kingdoms in a humorous and light film which was full of sword fights, songs and dances and of course, this rather "royal Holi" song.
Tan rang lo ji aaj man rang lo, (Kohinoor(1960)
Sung by queen of the melodies Lata Mangeshkar "Jyoti kalash chhalke" from Bhabhi Ki Chudiyan is a mesmerizing beginning to the morning. Written by Pandit Narendra Sharma and composed by Sudhir Phadke, this ethereal Lata Mangeshkar number brings out Meena Kumari in all her serenity and compassion.
The song, almost a hymn, touches a rare spiritual level evoking a sense of languid peace and sublimity in the listener and the viewer like few other songs can.
Jyoti kalash chhalke (Bhabhi Ki Chudiyan, 1961)
"Ajeeb dastan hai yeh" is an evergreen and immortal song from Dil Apna Aur Preet Parai.
When you watch this lilting melody on screen, you can't help marveling at the charisma of Meena Kumari and the way she emotes the pain of her broken heart hidden behind a brave smile (her lover Rajkumar has been forced to marry Nadira).
Ajeeb dastan hai yeh (Dil Apna Aur Preet Parai)
Interestingly, Meena Kumari achieved a rare feat in 1962, creating history in Filmfare awards as the only actress who competed with herself for the Best Actress award. In the running for the award were three films – Aarti, Main Chup Rahungi and Sahib Biwi aur Ghulam. She picked up the award for Sahib Biwi aur Ghulam. No other actress found even a place in the nominations that year!
In Sahib Bibi Aur Ghulam's iconic "Na jao saiyyan, chhudake baiyyan" Meena Kumari  plays  the frustrated and desperate Chhoti Bahu, who throws decorum to the winds  and drowns herself in alcohol in a bid to stop her wayward husband from going to the nautch girl.
The outpouring of feeling and expressions in this song is matchless. Meena Kumari's expressions find perfect voice in Geeta Dutt's bhaav gayaki... portraying Chhoti Bahu's heart-rending plea to prevent her husband from drowning further in debauchery.
Hemant Kumar's music and Shakeel Badayuni's lyrics combined with Geeta Dutt's straight-from-the-heart singing and Meena Kumari's awe-inspiring histrionics to create a peerless scene crafted by Abrar Alvi and Guru Dutt.
Both Geeta Dutt and Meena Kumari bring out all their inner pain and anguish in this stunning portrayal. Interestingly, the lives of these two remarkable ladies would uncannily mirror each other over the next two decades, says Aditya Pant, in the website Geetadutt.com.
"It was in the early 1950s when both Meena Kumari and Geeta Roy's lives started mirroring each other's. During the recording of a song of Baazi, Geeta Roy met Guru Dutt for the first time and this meeting apparently blossomed into love and ultimately culminated in their marriage in 1953. Meena Kumari's experience was no different. She too met her future husband, Kamal Amrohi, at work, i.e. on the sets of a film. Meena Kumari and Kamal Amrohi eventually got married in 1952.
With the success of Baiju Bawara in 1952, Meena Kumari established herself as one of the top actresses of the time.
"In the following year, with her strong performance in Bimal Roy's Parineeta (based on Sarat Chandra's eponymous novel) she won her second consecutive Filmfare award. Musically speaking, the highlight of the film in my opinion was Chand Hai Wohi, sung with great feeling by Geeta. The nuances of a woman's unflinching devotion to the man she has secretly married and her inability to reveal her 'secret' is brought out brilliantly in this song."
"The coincidental similarities between the lives of Meena Kumari and Geeta Dutt continued. In the second half of the 1950 decade their husbands conceived two films with their wives in the lead role. Guru Dutt planned Gauri, which unfortunately did not progress beyond a few days of shooting. Kamal Amrohi planned his magnum opus Pakeezah, which again went into cold storage for many years, apparently due to the troubled relationship between Meena Kumari and Kamal Amrohi. Thankfully, the project was revived and released almost 15 years after it was first conceived.
As the years progressed, the married lives of both the artistes were in shambles. It was at this time that Guru Dutt offered Sahib Bibi Aur Ghulam to Meena Kumari. This tale of a woman's desperation to gain her husband's love and attention, and eventually finding solace in drinking, couldn't have been closer to her real life. Geeta Dutt's personal situation at this time was no different. When Geeta Dutt sang Na Jao Saiyan for Meena Kumari on screen, the resultant feeling was uncannily real, almost as if the actress and the singer were reliving their own lives." (reference Geetadutt.com)
Na Jao Saiyan (Sahib Bibi Aur Ghulam, 1962)

Almost all the songs in Dil Ek Mandir (1963) were huge hits. However the high-pitched "Ruk ja raat, thahar ja re chanda" surpasses the others in terms of sheer beauty of Shankar Jaikishan's composition along with Lata Mangeshkar's ethereal voice. Meena Kumari brings alive the sheer desperation of a wife struggling to hold on to fleeting time as her husband (Rajkumar) battles a life-threatening ailment.
Ruk ja raat, thahar ja re chanda (Dil Ek Mandir, 1963)
Meena Kumari also did a few light romantic comedy films including Kohinoor (1960), where 'Tragedy king' Dilip Kumar and 'Tragedy queen' Meena Kumari broke away from their typical tragic roles to play a prince and princess of different kingdoms in a humorous and light film which was full of sword fights, songs and dances.
Do sitaaron ka zameen par hai milan, (Kohinoor, 1960)
Exploiting her range of histrionics, directors chose Meena Kumari for roles that demanded thought, poetry, lucidity and the powerful ability to get under the skin of the character.
For instance, when you watch Meena Kumari in Bahu Begum, you feel as if Sahir Ludhianvi wrote this introspective song specially with her in mind.
Duniya kare sawaal (Bahu Begum, 1967)
Exploring the similarities between the lives of Meena Kumari and Geeta Dutt, Aditya Pant adds, "The year 1964 turned out to be an emotionally devastating year for Meena Kumari as well as Geeta Dutt. Geeta Dutt lost her husband under tragic circumstances, while Meena Kumari got a divorce. Both women found solace in alcohol and this fatally messed up their health. Meena Kumari and Kamal Amrohi did get together again, and Pakeezah was revived. Geeta Dutt had no such luck as her husband was gone forever. She found herself in dire straits soon after and her life got caught in a downward spiral."
"Fans of Meena Kumari and Geeta Dutt cannot erase the year 1972 from their memories. First Meena Kumari succumbed to cirrhosis of the liver in March 1972, followed by Geeta Dutt who died of the same ailment a few months later.
And like a candle that shines the brightest before extinguishing, Meena Kumari gave us Pakeezah, and Geeta Dutt gave us poignant songs in Anubhav, before leaving the world forever."  (reference Geetadutt.com)
Meena Kumari's very fruitful and creative association with poet-filmmaker Gulzar not only stemmed from their shared love of poetry, it also led to the making of Gulzar's first film as a director and one of Meena Kumari's last performances on screen. Gulzar's Mere Apne (1971), a remake of Tapan SInha's celebrated Bengali film Apanjan, saw Meena Kumari give a stellar performance as a spunky old lady, who finds refuge and respect among a band of vagabond outlaws but pays with her life in a bid to stop two warring factions in a bloody political battle.
Less than a year later, Pakeezah 1972, proved to be her swan song. Directed by her ex-husband Kamal Amrohi, the film Pakeezah took 15 years to complete. The movie was first conceived when Meena Kumari and Kamal Amrohi were married. The mahurat was held in 1956. But the film went through several changes in cast and crew and characterisation. The music director of the film Ghulam Mohammad passed away before the film could reach a denouement. Finally the shelved film was restarted on the insistence of Nargis and Sunil Dutt but by then Meena Kumari's health had deteriorated and she had separated from Kamal Amrohi.
Unfortunately there has been a confusion about the date of release of Pakeezah. The ever reliable Hindi Film Geet Kosh by Harminder Singh Hamraaz records it as December 1971.
Explains Peeyush Sharma, founder secretary of the prestigious, Vintage Hindi Music Lovers Association in Bangalore  and Consulting Editor, Silhouette Magazine, "I had watched Pakeezah in Calcutta's Menoka Cinema in January 1972. In those days films released in different cities on different dates. The Indo-Pak War which had delayed film releases was over by December 16, 1971. Hence Pakeezah was released but sadly did not do well in Bombay. The poor returns scared distributors and it was only later that they released Pakeezah in other cities in 1972. Hence, it competed for the Filmfare awards in 1973."
Not surprisingly then, some sites including Wikipedia and IMDb record the release date of Pakeezah as February 4, 1972 although the film released in late December 1971. Meena Kumari passed away on March 31, 1972 leaving behind Pakeezah as her last superlative performance.
Though Pakeezah had opened to a lukewarm response initially, people thronged theaters after Meena Kumari's death to get a glimpse of the queen of their hearts. Who can forget the romantic song "Mausam hai aashiqana" from Pakeezah.
Mausam hai aashiqana (Pakeezah, 1972)
Jo kahee gayee naa mujhase
Woh zamaana keh raha hai
Ke fasaana ban gayee hai
Meree baat chalte chalte
These lines from "Chalte chalte" (Pakeezah) seem to be echoing Meena Kumari's own life, an artist who not only created lyricism on screen but also wrote beautiful poetry herself.
Chalte Chalte, yun hi koi mil gaya tha (Pakeezah, 1972) – Ghulam Mohammad / Kaifi Azmi / Lata Mangeshkar.
Anecdotes contributed by Sundeep Pahwa of Wo Din Yaad Karo Facebook Group
Meena Kumari's regular doctor in 50s and 60s was Dr V N Sinha. His clinic in the Khar/Bandra area of Bombay attracted a large number of patients from the film industry. It is believed Meena Kumari along with Dilip Kumar persuaded him to produce a film. S U Sunny was roped in along with Naushad Sahib who was also his patient. The film made was Kohinoor, a Golden Jubliee hit, which presented the tragedy king Dilip Kumar and tragedy queen Meena Kumari in a never-before comic avatar. After the film's success, Dr Sinha continued in his profession and never made any film thereafter.
——–
One of the finest Loris "Aaja re aaa nindiya" (by Lata Mangeshkar) was picturised on Meena Kumari by Bimal Roy in his classic Hindi directorial debut Do Bigha Zamin. It was a small cameo but Meena Kumari left her mark. This lori was later on surpassed by another gem "Nanhi kali sone chali hawaa dheere aana" (by Geeta Dutt) in another Bimal Roy classic Sujata.
———-
A few of Meena Kumari's films never saw completion. One of them was Seema, announced in the early 70s and shot for a few days. The film starred Meena Kumari in the role of a nun and the cast included Rajesh Khanna and Mumtaz. The film was directed by Suraj Prakash and the writer of Seema was Brij Katyal. Another film which was never released is Birhan.
More to read
No One Quite Like Her –  The Inimitable Meena Kumari
Geeta Dutt – The Skylark Who Sang From The Heart
The Incomparable Music Of S D Burman Transcends Generations
Jinhe Naaz Hai Hind Par Voh Kahaan Hain: Songs of Sahir
Gulzar: Redefining Poetry and Purpose In Cinema
Waheeda Rehman: Quintessential Beauty With Intense Acting Prowess
The Nightingale's Everlasting Melodies
Hope you enjoyed reading…
… we have a small favour to ask. More people are reading and supporting our creative, informative and analytical posts than ever before. And yes, we are firmly set on the path we chose when we started… our twin magazines Learning and Creativity and Silhouette Magazine (LnC-Silhouette) will be accessible to all, across the world.
We are editorially independent, not funded, supported or influenced by investors or agencies. We try to keep our content easily readable in an undisturbed interface, not swamped by advertisements and pop-ups. Our mission is to provide a platform you can call your own creative outlet and everyone from renowned authors and critics to budding bloggers, artists, teen writers and kids love to build their own space here and share with the world.
When readers like you contribute, big or small, it goes directly into funding our initiative. Your support helps us to keep striving towards making our content better. And yes, we need to build on this year after year. Support LnC-Silhouette with a little amount – and it only takes a minute. Thank you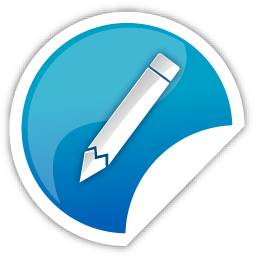 Whether you are new or veteran, you are important. Please contribute with your articles on cinema, we are looking forward for an association. Send your writings to amitava@silhouette-magazine.com
Silhouette Magazine publishes articles, reviews, critiques and interviews and other cinema-related works, artworks, photographs and other publishable material contributed by writers and critics as a friendly gesture. The opinions shared by the writers and critics are their personal opinion and does not reflect the opinion of Silhouette Magazine. Images on Silhouette Magazine are posted for the sole purpose of academic interest and to illuminate the text. The images and screen shots are the copyright of their original owners. Silhouette Magazine strives to provide attribution wherever possible. Images used in the posts have been procured from the contributors themselves, public forums, social networking sites, publicity releases, YouTube, Pixabay and Creative Commons. Please inform us if any of the images used here are copyrighted, we will pull those images down.