Hitting the Right Notes: In Conversation With Author Manek Premchand
In a candid conversation with Antara, of Silhouette Magazine, renowned film historian, musicologist and author Manek Premchand talks about his latest book Hitting the Right Notes, released in December 2016 and his other books that have expressed his passion and love for Hindi film music of the Golden Era.
'Hitting the Right Notes' – the name itself says it all. In his latest book, renowned film historian, musicologist and author Manek Premchand takes the reader on an engrossing journey through a kaleidoscope of essays on musical trends, genres, milestones and the glorious history of Hindi Film Music. The book explores the notes that made the difference, the innovations that sparked trends, the composers and lyricists who thought out of the box and broke the barriers bringing the classes and the masses together, the musicians who arranged and played all that heavenly music without receiving due recognition and the singers who matched the actors on screen note by note and expression by expression with their god-gifted voices. Hitting the Right Notes: Hindi Cinema's Golden Music , published by Manipal University Press (and available on Amazon.in and Flipkart)  has insights, perspectives, anecdotes and an exhaustive chronicling of Hindi film music through its Golden Era, with almost all the essays listing a number of songs that bear evidence or influences of the subject under discussion.
The Overview in Hitting the Right Notes is a concise yet highly enlightening sum up of the many rivers and streams of influences, people and genres that flowed towards Hindi film music, enriching its myriad forms. As a collective art form that emerged with strength in the early 1930s and transcended every barrier of language, provinces, cultures and countries, Hindi film music gave a robust and popular platform to many talents to flourish and shine. For a music lover who would like to know the genesis, growth and maturing of Hindi film music in a quick yet wholesome snapshot, the Overview is a must-read.
Manek Premchand's brush with books on Hindi film music began with Yesterday's Melodies, Today's Memories in 2003. It was followed by Musical Moments from Hindi Films (2006) and the encyclopedic Romancing the Song (2012).
With Shiv Kumar Sharma: The Man and His Music, the biographical sketch of Santoor maestro Pt. Shiv Kumar Sharma, Manek Premchand ventured into biographies, writing a third of the book exploring the classical music exponent's experiences as an instrumentalist and composer in film music. He delved into the maestro's long innings as a music composer in the Hindi film historian, exploring Shiv Kumar Sharma's stint as a musician, when he was associated with the legendary music directors of the day such as S.D. Burman and Naushad. The other two parts of the book were written by Pandit Vijya Kichlu who explored his classical music association and Ina Puri who touched upon his life and music through conversations.
Premchand next came out with his first full-fledged biography Talat Mahmood: The Velvet Voice, published in 2015. In a candid conversation with Antara, Editor of Learning and Creativity & Consulting Editor, Silhouette Magazine, Manek Premchand talks about his latest book Hitting the Right Notes, released in December 2016 and his other books that have expressed his passion and love for the music of the Golden Era.
Antara: With a repertoire of several books on music, based on in-depth research, your expertise in chronicling the growth, development, expansion and roots of Hindi film music is well-established. I am curious to know how did the first book Yesterday's Melodies, Today's Memories happen? What made you think of putting down your research into a book? How was the response?
Manek Premchand: When I returned from living abroad for many years, I came into close contact with many film music people, principally composer OP Nayyar, through whom I met several music aficionados. Among them was the music-obsessed Sultan Arshad Khan, the head of Pakistan International Airlines in Bombay, who was also a sort of cultural ambassador from his country.
Arshad Saab stayed on for nine years here, and he impacted me deeply with his awesome love for, and knowledge of music from Hindi cinema. For many years, before he left the Indian shores in October 1996, I appealed to him to write a book on what all he knew, to share trivia, and curate the wonderful music that was made in the golden years. He was always, "Okay, will try" etc. But book he didn't start.
It was then that I thought of writing one myself, equipped as I was with a Diploma in Journalism, which I had done nothing serious about till then. My new year's resolution on January 1, 1997 was to write a book, which took me nearly seven years to write. It was called Yesterday's Melodies, Today's Memories. The response was humbling. It still is.
Compared with that book, Musical Moments from Hindi Films was a kind of rush job, finished within an year. That is because we were celebrating the platinum jubilee of "talking films" (and so music too), in 2006, with time being of the essence. That book had snatches of my interviews with film musicians, and songs as well, on CDs. But choosing 435 landmark songs over 75 years was difficult! So I took the help of 8 music lovers, whose opinions were collated to help things become a lot more broad-based. Interestingly, our job was made somewhat easier by the non-availability of stills from moments of those 435 songs, because each song needed a photographic moment from it, as outlined in my introduction to the book!
Antara: Choosing a focused subject and building a book around it is one thing. But when one is compiling an encyclopedia of sorts, chronicling the journey of something as expansive and varied as the Hindi film song, one is often in a quandary about what to keep and what to leave out. How do you make this distinction from the mounds of material, research and insights you have.
Manek Premchand: It's a daunting task, expansive and varied as you said! But then when one decides on a subject, then at each step ideas and clarity come more-or-less together. So one just decides about relevance as one goes along, bearing well that the book should not become a telephone directory :). In fact, do they even make such directories anymore?
Antara: Lets take Romancing the Song for example. You have traced the history, the original roots of the music, the genres and styles, the ragas and their complexities, personalities and their contributions – in short, a massive ready reckoner on the most remarkable turning points and milestones we've seen. What made you decide you wanted to put this journey down in a book?
Manek Premchand: Antara, many years ago, when Dilip Kumar was accepting the Dadasaheb Phalke Award, he was asked the main difference between then and now. He said, to the effect, "Many things are better now, but literature has plummeted. Poetry especially". That struck me as so right.
Later, on reading what Urdu writer Ismat Chughtai had to say about the denigration of language in our society—as also reflected in our films—that point cemented itself in my thoughts. Later, I read many people who expressed similar concerns. I then looked around and found that poetry seemed irrelevant to many people I met. These were not Dhrupad singers, to whom words mean almost nothing. These were Radio Jockeys and sites like Wikipedia, even music companies like Saregama, where I was a Consultant, would sometimes not name the songwriter on CD sleeves.
Everyday folks like you and I gave lyricists a miss. This seemed very odd, and even unfair to me. Many many songs from the golden era have great lyrics as their blueprint, so that hurt. I wanted to do something about it, with no idea if anyone would even read what I had to say. The result was Romancing The Song.
Antara: In Romancing the Song, you had raised a very valid point about the lack of spotlight on lyricists. We credit songs to music directors, singers, films and even actors but forget lyricists. Do you think the same trend continues today or has social media and Facebook groups on lyricists and other online interactive platforms have brought about a better awareness about their role?
Manek Premchand: I think the nadir of lyrics was in the last decades of the 20th century. Things have looked up since then, but only marginally, and infrequently. The greater improvements have happened in other areas, like recording techniques, and the fact that we seem to have taken a stronger stand against re-mixes and those atrocious Jhankar Beats, which made mockery of songs!
Till society begins to value writers, like management gurus, doctors and IT people, we cannot imagine throwing up great poets. Meantime there does seem to be a small shift in giving writers their due now.
Antara: Tell us about your fellowship The Changing Face of Lyrics in Hindi Cinema. Any plans to put your research in a book format?
Manek Premchand: Romancing The Song is just about the same thing as the fellowship study I made for the Ministry of Culture. In fact, the book is more elaborate.
Antara: When penning a biography, it is always a tightrope walking. The subject is a real person, a legend for that matter. Your focus has to be objective and factual even if you are a fan yourself of the personality. Also there are ethical issues about how much of what is to be revealed and what is to be skipped without making it look incomplete. How do you tread that balance or what would you say are the biggest challenges and at the same time the most satisfying aspects of writing a biography? (in context of Talat Mahmood: The Velvet Voice)
Manek Premchand: You are so right, it is so very hard to write objectively about a man you so admire, for himself and his music! But then again, music itself is subjective, is it not? A lot of our genes and conditioning make it so.
Happily though, I had no issues like what to reveal and what not to, because Talat Mahmood's life had always been an open book, except no one had bothered to package that book well. Everyone who knew the man called him the perfect gentleman. He had no gossip around him. Which is not to say he was a dull person, not at all! He was fun, cultured, loving, and much more. I cannot even begin to tell you how he was there in my life, very strongly indeed, for some 5 years. I owed him a strong debt of gratitude for that.
So the day the book came out, I went for an hour's walk, shedding tears of joy. That was a huge moment for me to say thank you to the singing-actor, to my mom who passed on her musical genes to me, and to Him upstairs.
Antara: There was a time when rare music was indeed rare. Thanks to YouTube and Facebook, some of the rarest of the rare can now be found in public domain for free. There was a time when books were said to be on the way out thanks to digitization.  The plethora of books in the market shows the demand is very much there. How do you relate the two? In other words, when so much is available for free (one has to factor in informed bloggers, Wikipedia etc), how does the market for priced books on film music witness an upswing? And where do you see it headed?
Manek Premchand: YouTube and Facebook are just wonderful, with everyone so connected, uploading and downloading music, sharing thoughts, having fun and learning as they have fun. Internet has opened up a new world of songs and ideas for us. As for books, the irony of our times is that more of them are being sold than ever before, even as they are being read less than ever before. The Japanese even have a word for it: Tsundoku, meaning when you buy books but don't read them. They stay piled up in your In Tray, or go into your bookshelf, for a read someday. That certainly adds a cultural dimension to your living room.
Bookshops are a visible manifestation of book sales, so with many stores shutting down, people think book sales are down. But never mind ebooks, physical books are doing just fine too, thanks to ecommerce.
Book release of Manek Premchand's book Talat Mahmood: the Velvet Voice
Antara: You have mentioned that while classical music has enjoyed larger exploration and research and greater number of books, film music has largely been sidelined although it enjoys a pan-Indian appeal that connects the masses with the classes. Is that situation changing now with more books being written on film music?
Manek Premchand: Perhaps, perhaps, but ever so little. The greater research is still directed towards classical work. This is not endemic to India, it is a universal thing. And it is sad, because musicologists just need to get real, examine closely the sentiment behind the popularity of film songs, take a deep look at the unifying nature too of film music. Then curate it.
Antara: In your latest book, Hitting the Right Notes: Hindi Cinema's Golden Music, you have covered a gamut of influences that have been instrumental in shaping Hindi film music. What would you say are the three most important turning points in Hindi film music over the decades?
Manek Premchand: The presence of great directors like Mehboob Khan, Raj Kapoor, Bimal Roy, Guru Dutt and many more; the engagement of classical musicians who helped lift the bar; the convergence of stunning wordsmiths both in songwriting and dialogue-writing, but the overall yes-we-can enthusiasm that electrified anyone doing practically anything within Hindi cinema.
Antara: The beautiful cover  of Hitting the Right Notes: Hindi Cinema's Golden Music (designed by Arvind N) is at the same time intriguing. The pictures that flow with the musical notations are of Pt Ravi Shankar, Geeta Dutt, Meena Kumari, OP Nayyar, Ashok Kumar with Madhubala and Raj Kapoor. What made you or the cover designer select these pictures?
Manek Premchand: Arvind from Manipal University Press is a very gifted designer, and the credit is owed to him. Incidentally, these photos are from the 100-plus photos found inside the book, in relevant chapters.
As show host for WorldSpace Satellite Radio, Manek Premchand interviewed several legendary personalities from the world of films and music. Listen to this conversation with the Nightingale Lata Mangeshkar and enjoy the melodious songs they talk about.
Antara: The overview in Hitting the Right Notes: Hindi Cinema's Golden Music is one of the best ever summaries of Hindi film music I have read. In a space of about 13 pages you have taken the reader through an engrossing journey of the Hindi film song, starting right from the silent era and then the influences of New Theatres, the Bombay Studios, the music composers and lyricists, the western composers and Goan and Parsi musicians, the classical musicians and their peripheral but effective involvement and so on. Tell us about this piece in particular – as a writer I can say it is a tall order to summarise 100 years of Indian filmmaking in the context of music in such a short space.
Manek Premchand: Thanks Antara, like every artist who feels he could have done better, I too generally feel the same about much of my work. Perhaps the only piece of my writing that I feel most content with is that Overview. I am humbled that you like it too. I will be delighted if the world in general appreciates that essay. Fingers crossed!
Antara: The essays in Hitting the Right Notes cover a mammoth canvas of various aspects of Hindi film music and each essay is illustrated with a list of songs that bear evidence, influences or traces of the elements or innovations you discuss. Several of them are subjects not much discussed but nevertheless form an integral and important part of Hindi film music. For example, in your essay Tridented to Kill, you explore the use of three antaras, differently composed, especially by Naushad and SD Burman among others. Would you say that the proliferation of technology and technical gimmickry has somewhere eroded the scope of thought-driven innovations that earlier created such path-breakers?
Manek Premchand: You have articulated my thoughts better than I could have. The proliferation of technology has eroded thought and effort from creative endeavor. I remember here the words of Bharat Ratna Bismillah Khan, when talking about Begum Akhtar: "Her voice was flawed. But that was the beauty of it. I would wait patiently for her voice to crack as she approached the higher notes and when it came, I would exclaim, 'Wah! This is what I wanted to hear' ". Technology today would deny Bismillah Khan the happiness of that experience.
"But the distinction for the most number of differently composed stanzas in one song goes to Dada Burman who gave five different treatments in his seminal melody Yeh mehlon, yeh takhton, yeh taajon ki duniya from Pyaasa (1957)." (from the essay Tridented to Kill, Page 92, Hitting the Right Notes)
Antara: How do you visualize Hindi film music 10 years from now? Will there be a return to melody or a greater slide towards technology-driven music?
Manek Premchand: Return to melody seems unlikely. Things may remain beat-driven. With fresh sounds appearing from behind the clouds now and then.
Antara: And … the next book you are working on is….?
Manek Premchand: Right now, I'm planning to update and bring out Yesterday's Melodies, Today's Memories in a new edition. And perhaps another volume of essays, on the various aspects of our music, to go with Hitting the Right Notes. Meanwhile, I am waiting for a Eureka moment to show me the light for a new subject!
As show host for WorldSpace Satellite Radio, Manek Premchand in conversation with Burjor Lord, the famed musician who is the younger son of the legendary percussionist, Cawas Lord & brother of the celebrated musician, Kersi Lord
Manek Premchand can be reached at manekpremchand@gmail.com and 9820362010
More to read in Interviews
'The Music Director Knows which Voice would do Full Justice to his Composition' – In Conversation with Hemant Kumar
'Films Must be Restored Like a Work of Art': In Conversation with Shivendra Singh Dungarpur
Nabendu Ghosh: The Master of Screen Writing
'In Aradhana, Sachin Karta Gave Me My Life's Biggest Hit': In Conversation with Shakti Samanta
Books by Manek Premchand available on Amazon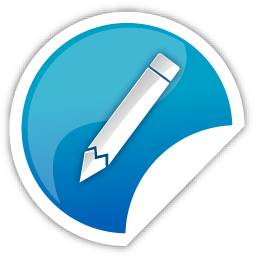 Whether you are new or veteran, you are important. Please contribute with your articles on cinema, we are looking forward for an association. Send your writings to amitava@silhouette-magazine.com
Silhouette Magazine publishes articles, reviews, critiques and interviews and other cinema-related works, artworks, photographs and other publishable material contributed by writers and critics as a friendly gesture. The opinions shared by the writers and critics are their personal opinion and does not reflect the opinion of Silhouette Magazine. Images on Silhouette Magazine are posted for the sole purpose of academic interest and to illuminate the text. The images and screen shots are the copyright of their original owners. Silhouette Magazine strives to provide attribution wherever possible. Images used in the posts have been procured from the contributors themselves, public forums, social networking sites, publicity releases, YouTube, Pixabay and Creative Commons. Please inform us if any of the images used here are copyrighted, we will pull those images down.