'Bade Achchhe Din Thhe, Bade Pyare Saathi, Aur Guni Bhi' – In Conversation with Majrooh Sultanpuri
"Burman Sahab would reject his own tune. He would say, 'Chhodo, this is not sounding good.' Then he would create another tune and start. Producers and directors would also come and sit with him. He would keep singing in full flow and creating tunes. Whichever tune was selected, he would get Pancham to write the notations right there and then."
Dada Saheb Phalke award winning poet-lyricist Majrooh Sultanpuri talks about the legendary music directors he has worked with in an exclusive conversation with Peeyush Sharma.
A Silhouette never-before-published Special on the birth anniversary of Majrooh Sahab and SD Burman. The two stalwarts who created such everlasting musical gems share their birthday.

I met Majrooh Sultanpuri in Bangalore at the Chowdiah Memorial Hall when he had been invited for the felicitation ceremony a few months after receiving the prestigious Dada Saheb Phalke award in 1993.
I was also an invitee and was attending it along with my friend, philosopher and guide in music, VAK Ranga Rao*. We had travelled from Madras to attend the show. There were other music personalities being honored that evening as well, one of them being Shri Bala Murli Krishna. In an official capacity, my other close friend and one of those persons I respect the most, Chiranjeev Singh was also present.
At the half time break, I walked up to Majrooh and introduced myself as the founder secretary of Vintage Hindi Music Lovers Association that had recently organised a tribute to Anil Biswas in Bangalore. He said, "Yes, I have heard about it. Anil Da told me." He held my hand with both his hands and asked me to sit with him. On a thought, he asked if I would like to have coffee and I was happy to accept. As we both started walking out to the theatre hall canteen, we were joined by some volunteers who organised our seating and reminded Majrooh Sahab that we had just 15 minutes for the break. I bought coffee and we sat down to chat.
The entire talk in those 20-25 minutes that followed was in Urdu and Hindi.  As a tribute to the legendary poet-lyricist on his birth anniversary today, I present that conversation translated into English.
To read this conversation in its original Hindi-Urdu language, please click here.
Peeyush Sharma: Majrooh Sahab, I was among those people who ran a signature campaign  in 1986-87, recommending your name for the Dada Saheb Phalke award.
Majrooh Sultanpuri:  All this is the result of the good wishes of people like you who appreciate. He took my hand again in both his hands.
Peeyush Sharma: In case you do not approve of any question, please feel free not to respond.
Majrooh Sultanpuri: No, that's all right. Please go ahead. What do you want to know?
Peeyush Sharma: You are perhaps the only poet lyricist who has worked with two generations (of music composers) and that too very successfully.
Majrooh Sultanpuri: Yes, I had worked with father-son music directors. For example, Burman Dada and Pancham, Roshan Sahab and his son (Rajesh Roshan), Chitragupt and his sons Anand and Milind. Although I began my career with the senior music directors such as Anil Da, Naushad Sahab and other and now I am working with the new generation as well.
Peeyush Sharma: And you perhaps the only artist who has been equally successful with all of them.
Majrooh Sultanpuri: It is the blessings of the Almighty.
Jab dil hi toot gaya (Shahjahan, 1946) – Naushad / Majrooh / K L Saigal
Peeyush Sharma: Majrooh Sahab, we hear often that Naushad Sahab's so-and-so tune have been composed by Ghulam Mohammed or Shafi Sahab or Burman Dada's composition has been created by Jaidev or Rahul Dev. How much of this is true? In other words, how important is the role of the assistant music director?
Majrooh Sultanpuri: It has just as much importance as the music director accords it. Let me explain. What is the main work of any assistant or "chela"? He needs to learn from the Ustad. The Ustad gives the jumla (a small piece of lyrics) to the assistant or the situation or the scene or the opening lines and asks him to work on that. Then that work is examined closely.
For several days they sometimes work on just one jumla. If sometimes the Ustad likes something in particular, he adds it to his main tune. Just for this you can't say that the assistant has created the composition. Yes, of course, as bragging rights the chela sometimes goes around saying that I have made the tune for that song and so on in the hope that some producer might give him work. The Ustad does not mind this at all.
Oh nigaahein mastaana (Paying Guest, 1957) – SD Burman / Majrooh / Kishore Kumar. This was Majrooh Sultanpuri's first film with SD Burman.
Peeyush Sharma: If you can explain this in a little more detail with respect to Naushad Sahab and Burman Dada? For instance, there are some songs which seem like they are Ghulam Mohammed's but actually they are from films of Naushad Sahab. You can make out clearly. Then there are some songs that seem wholly like creations of Mohammed Shafi. But they are Naushad Sahab's creations.
Majrooh Sultanpuri: See, it is the same thing again. Naushad Sahab has been a complete master of orchestration and every instrument that is played in it. He used to write the notations in our (Hindustani) style as well as in English. If he liked the work of any assistant he would accept it completely or he would sometimes change and tweak it. But the orchestration and recording he would do himself. He would also prepare the singer himself.
And Ghulam Mohammed Sahab was no less an artist himself. He used to create very high quality and beautiful tunes. He has been one of the very knowledgeable people of music. And when Naushad Sahab would not find any shortcoming in his tunes, he would accept the tune in entirety. Then he would not tweak or change it around.  How much input of an assistant to accept or not, it depends totally on the perception and style and character of the Ustad.
Baiyan na dharo (Dastak, 1970) – Madan Mohan / Majrooh Sultanpuri / Lata Mangeshkar. Madan Mohan won the National Award for this film.
If I step a little aside from your question to explain, I have worked quite extensively with Nayyar Sahab and Madan Mohan ji. Nayyar Sahab's assistant was Kohli. But I don't think Kohli has ever made any of Nayyar Sahab's songs. Kohli used to do his own work, the arrangement of instruments, the tuning of the orchestra and its placement, the initial training to the singer, etc. That was his role.
On the other hand, Madan Mohan had Ghanshyam and Master Sonik with him. every jumla, murki (a short taan or inverted mordent in Hindustani classical music), every tune, used to be his own. He did not accept anything of his assistants. If he would get stuck at any point while making the tune, he would pick up the phone and tell me, I am changing these words, they are not getting set in the meter. He was very particular about his work. His assistants would however write the notations, he did not write them himself.
I had a great understanding with Burman Sahab and his son. You can say, it was all a matter of home (ghar ka sa mamla thha). Dada had a good knowledge of shayari too. He may not perhaps get the correct meaning of a particular jumla, but he would very well understand the entire ghazal or nazm or geet. He used to be almost in a trance when making a tune, sitting comfortably, never in a hurry.
He would even say, 'Muzroo (he called me Muzroo), this line is not fitting into the tune, please change it.' We used to sit for hours together working and on one song he would end up trying out scores of tunes, sitting right there. Coffee, tea and paan would be in steady supply. He never smoked but his son Pancham indulged in it.
He would reject his own tune. He would say, 'Chhodo, this is not sounding good.' Then he would catch another tune and start. Producers and directors would also come and sit with him. He would keep singing in full flow and creating tunes. Whichever tune for selected, he would get Pancham to write the notations right there and then.
Tere mere milan ki yeh raina (Abhimaan, 1973) – SD Burman / Majrooh Sultanpuri / Kishore Kumar and Lata Mangeshkar. SD Burman won the Filmfare award for this film.
He used to be a little nervous about recording and orchestration. He was not fond of too many instruments or musicians. He would be comfortable with as minimal use of instruments as possible. Pancham usually would handle this but when he (S D Burman) would come to the recording, he would sometimes do away with quite a few musicians. He would say, if you load so many ornaments on the song, the song would get hidden. Remove this, reduce violin here, remove two percussion, etc. He would prepare the singer himself.
Jaidev used to be with him and of course Pancham has been with him. Before that Datta Sahib (N Dutta) was also there. Jaidev used to do shadow composing, which means, the tune that Dada would have made, he would ask Jaidev to make one more tune like that. Then he would ask for changes on that tune, saying this is good and that is not working. It was the same way with Pancham. Even if he might have got Pancham or Jaidev to make a mukhda or a part of a line of some song, the whole song would still be his own. He would even say so clearly, that look how beautifully Pancham has made this. If we take it this way here, it will fit in marvellously.
Dada was an aristocratic personality, belonging to a royal family. He would never show it but that royal grandeur was there in his demeanour. He was an extremely honest and self-respecting person. He would never accept charity from anyone. He would not even accept tea from just any person. It is just not possible that he would take a whole song from any of his assistants. It would hurt his self-respect and honesty deeply. It is basically what I said before, how much interference of the assistant he would accept, he had drawn a clear line for it. He would also encourage and motivate Jaidev and Pancham, of course, the latter was his own blood. He would teach them with a lot of affection.
(At this moment we had a volunteer come and remind us that the show is now going to resume, so we should go in the auditorium. He actually went around putting the lights off in that seating area.)
Majrooh Sahab said, "Haan aap chaliye, bas aate hain." And he kept sitting.
Thandi hawa yeh chandni suhani (Jhumroo, 1960) – Kishore Kumar / Majrooh Sultanpuri / Kishore Kumar
Peeyush Sharma: People say about the songs of Aradhana that the tunes were made by Pancham and that Pancham had done the recordings with Kishore Da.
Majrooh Sultanpuri: Look, I was not with him in Aradhana. But as much as I know of his individuality, this is simply not possible. Recording and orchestration is another matter but Dada's self-respect will never allow someone else's tune to be included in a film in his name.
Peeyush Sharma: Majrooh Sahab, we have also heard that Dada was not keeping well and so Pancham got Kishore Da to sing the songs which perhaps Dada had kept for Rafi.
Majrooh Sultanpuri: Oh no, no. Dada used to prepare each singer for each song himself. He would make them rehearse for hours on end, saying do it this way, not that way, bring in this effect. He would teach them by singing himself. Which singer would sing which song and in what kind of style – this was completely in his control and according to his preferences. That Pancham may have had too many add-ons or take-aways in any song in the recording, I don't think this is really possible. He was very aware of his father's temperament.
Talash was a film we were working on together. There was a duet in it of Rafi Sahab and Lata ji – 'Palkon ke peechhe se kya tumne keh daala phir se to farmaana'. In that song, there is a bit of humming by Rafi Sahab… he starts his with a "hmmmmm" before his line begins. So many times that humming was tried and every time how Rafi is supposed to sing it – four days were spent on perfecting this (humming) alone. He used to pay huge attention to perfection. How would any other person ever be able to record his song in his characteristic style. All these are baseless rumours. Should we go inside?
Palkon ke peechhe se kya tumne keh daala (Talash, 1960) – SD Burman / Majrooh Sultanpuri / Mohd Rafi
Peeyush Sharma: One more thing. We've heard often that when Dada used to sing, there was no other singer who could sing like him.
Majrooh Sultanpuri: Yes, you've heard it right. He used to sing very well and with a lot of expertise. There were so many times when he would be singing to train the singer and Lata or Asha or Rafi Sahab were not able to render the song like he did so he would simplify it a little. He would say, here you are, now sing it. There was no one parallel to him in gaayaki.
Let me also mention this here, he used to himself sit on a carpet on the floor and create his compositions. Then we would all sit there. Rafi would rehearse and train with him for hours. He used to say, he (Dada) is a University of music. Whatever you learn here proves to be very useful in every recording. He used to respect Dada a lot. Dada also was very fond of Rafi. And Lata too. Whenever Dada would simplify a tune a little, she would insist on trying it (the tricky composition) once more.
For the Talash song, 'Khaayi hai re humne kasam, sanng rehne ki', Lata was not able to do it correctly the first day. She kept coming for two, three, four days to practice till the time she was able to render it in a a satisfactory manner. Everyone knew Dada was a superior singer and anyone else would find it tough to match up to him.
Peeyush Sharma: But Majrooh Sahab, we did not talk about your songs.
Majrooh Sultanpuri: Arrey, what is there to talk? All this discussion we did was of my songs only.
Peeyush Sharma: You've had a highly successful teaming with various composers. You have done wonders with the father and son Burman duo. Alongside with Nayyar Sahab, Roshan ji, Chitragupt ji, all your songs have been excellent. In the last phase of Dada, your teaming up with him in Abhimaan, Talaash, Sagina, Arjun Pandit, Phagun, displays the same outstanding class of music as it was in the fifties and sixties.
Majrooh Sultanpuri: He used to tell the producer that if it is this particular subject, then Muzroo will write. And no one in the industry could ignore what he said. He told Mukherjee Sahab (Hrishikesh Mukherjee) that for a subject like Abhimaan, Muzroo is right. And then he called me and said that I have told your name. Come over tomorrow, let us start composing. This was his characteristic individuality. Even during the making of Sagina, I met the producer long afterwards. We had made the songs long before that. For Abhimaan songs, both of us received a lot of appreciation. He got quite a few awards too. Dada was very happy.
And all the others too, Chitragupt or Nayyar or Madan Mohan or Roshan, each of them had their own individual style. They would work in their own characteristic way. I have worked by understanding the attitude and the style of each one of them. You can figure out that if this is the composer, then which kind of song would fit in best. Also you have to keep in mind the subject. When in Mamta, I wrote, "jaise mandir mein lau diye ki", Roshan Sahab was ecstatic. He said, this is exactly what I wanted.
Chhupa lo yun dil mein pyar mera (Mamta, 1966) – Roshan / Majrooh / Hemant Kumar and Lata Mangeshkar
For the songs of Dastak, Madan Bhai had told Rajinder Singh Bedi (Producer/Director) that for every song, the first credit and payment and award should go to Majrooh. This was his large-heartedness.
Nayyar Sahab would love a line from a lyric and especially if it settled down into his tune perfectly, he would be thrilled. He loved 'Banda Parwar' so much, he said no worries about whether is it Urdu or not, it sounds amazing when you listen to it.
Chitragupt was explaining a song of Oonche Log to Rafi Sahab, Jaag dil-e diwana. And he said, look how rising early amid the morning mist, Majrooh Sahab has written these lines in a sentimental mood. You must sing it in the right mood and style too. It is a question of Majrooh's reputation. Those were beautiful days, and such lovely companions and so very talented they were.
Jaag dil-e-diwana (Oonche Log, 1965) Chitragupt / Majrooh Sultanpuri / Mohd Rafi
Majrooh Sahab held my hand again, and started to rise from his seat. "Come, let's go inside now. Or they will come looking for us," he said.
I thanked him for the time spent and the information he had shared. He said, "Arre, phir milenge, aur baaten hongi."
We re-entered the hall and he got busy with VIPs. This was all of my enlightening conversation with one of the greatest lyricist of Hindi cinema. The "phir milenge" was never destined.
To read this conversation in its original Hindi-Urdu language, please click here.
* VAK Ranga Rao is a renowned collector of 78 rpm records and a connoisseur of music. He is also a Bharatnatyam dancer and a teacher. As a journalist he used to write in various magazines and papers on music and films.
** Dewan Sharar (the person standing between Madan Mohan and SD Burman ) is one of the most reverend multifaceted genius of film industry who wrote many movies for V Shantaram including Jhanak Jhanak Payal Baaje and also performed as an actor. You might have seen him in BR Chopra's Kanoon in which he played Justice Mr Jha.
(This information is courtesy M N Sardana)
More to read
Majrooh Sultanpuri: Film Poet Of The Millennium
The Incomparable Music Of S D Burman Transcends Generations
'The Music Director Knows which Voice would do Full Justice to his Composition' – In Conversation with Hemant Kumar
Kishore Kumar, The Master of his Craft – Amit Kumar Remembers his 'Baba'
Pages: 1 2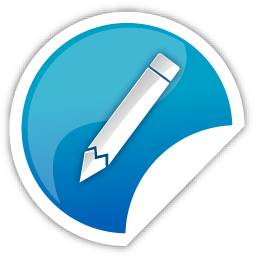 Whether you are new or veteran, you are important. Please contribute with your articles on cinema, we are looking forward for an association. Send your writings to amitava@silhouette-magazine.com
Silhouette Magazine publishes articles, reviews, critiques and interviews and other cinema-related works, artworks, photographs and other publishable material contributed by writers and critics as a friendly gesture. The opinions shared by the writers and critics are their personal opinion and does not reflect the opinion of Silhouette Magazine. Images on Silhouette Magazine are posted for the sole purpose of academic interest and to illuminate the text. The images and screen shots are the copyright of their original owners. Silhouette Magazine strives to provide attribution wherever possible. Images used in the posts have been procured from the contributors themselves, public forums, social networking sites, publicity releases, YouTube, Pixabay and Creative Commons. Please inform us if any of the images used here are copyrighted, we will pull those images down.