Flashback (Part III): Madan Mohan Hits of 1966 – Jhumka Gira Re
In the five releases that Madan Mohan had in 1966, he delivered a basket of gems and pearls that have lost none of their sparkle 50 years since their making. Classical songs, dance number, ghazals, mast nagmein – you name it and Madan Mohan did it. Let's revisit those musical marvels.
Madan Mohan created another cinema history 1966. I will come to it a little later. He had five releases. Barring Daak Ghar, the film made for Children's Film Society, (the songs from which are not available) his songs in all other films were of Madan Mohan's trademark quality and are fondly remembered even after these fifty years.
Mera Saaya, directed by the legendary Raj Khosla, was a massive hit, Ladka Ladki had a reasonable run, but the films that could not do much at the box office were, Dulhan Ek Raat Ki and Neend Humari Khwab Tumhare.
Mera Saya
Mera Saya was Madan Mohan's repeat performance with director Raj Khosla and heroine Sadhna, after Woh Kaun Thi. Each and every song of this suspense thriller was a hit. Rafi delivered a popular ghazal in Aap ke pehlu mein aakar ro diye. (Read more about the Raj Khosla- Madan Mohan association here)
Madan Mohan reused the tune of one of his earlier Asha song from Khazanchi (1958), Ankhon ankhon mein ho gaye mast ishare as a Lata super hit, Naino wali ne haye mera dil loota. Not to be unfair, he gave Asha one her life's biggest hits in Jhumka gira re, Bareiley ke bazaar mein.
Jhumka gira re, Bareilly ke baazar mein, jhumka gira re ( Mera Saaya ) – Madan Mohan / Raja Mehdi Ali Khan / Asha Bhosle
For Lata though, there was a bunch of beauties – the title track Tu jahan jahan chalega, mera saya saath hoga based on the rare Raag Nand and another classical gem Nainon mein badra chhaye, bijli si chamke haye. These songs always find a place in any Lata Mangeshkar-Madan Mohan list.
Tu jahan jahan chalega, mera saaya saath hoga ( Mera Saaya ) – Madan Mohan / Raja Mehdi Ali Khan / Lata Mangeshkar
Nainon mein badra chhaye especially is considered as a classical beauty and does figure in compilations of Lata Mangeshkar's classical songs although Madan Mohan nurtured his expertise in classical music more through self-teaching than formal training.
As Sangeeta Gupta, the daughter of Madan Mohan had mentioned in an interview with me, "Madan Mohanji was not a trained musician. His knowledge of classical music came from listening to the greats in the field from vocal to instrumental classical exponents. He would sit late into the night listening to them at their concerts, or invite them home and have all-nights sessions along with dinner. This way his knowledge of classical music grew. I personally do feel he did not mostly use any particular raga to base a song, very often they were mishran. So often I have heard experts trying to analyse his songs and get confused about which raga it could be because often the songs had a little bit of a few."
Nainon mein badra chhaye ( Mera Saaya ) – Madan Mohan / Raja Mehdi Ali Khan / Lata Mangeshkar
Ladka Ladki
Ladka Ladki was known as a half and half film. In earlier part Kishore, the hero, is in his riotous best and in second half he is in a serious role. Suniye suniye aaj kal ki ladkiyon ka program was the Kishore hit from this film (lyrics by Rajendra Krishan).
As Sangeeta Gupta had remarked, "You will be surprised to know that he scored music for 7 films starring Kishore Kumar. He also scored numerous light and comedy, classical and romantic songs, which may outnumber his popular ghazals that he was normally known for."
Suniye suniye aaj kal ki ladkion ka program (Ladka Ladki) Rajendra Krishan / Kishore Kumar
Neend Hamari Khwab Tumhare
Neend Hamari Khwab Tumhare was a Shashi Kapoor-Nanda Muslim social that also had cinematography by V Ratra. Based on Shaukat Thanvi's Saanch Ko Aanch, it was directed by Shiv Sahani.
Two Asha-Rafi duets were popular, Husn jab jab ishq se takra gaya, saari duniya mein nasha sa chha gaya and Kabhi tera daaman na chhodenge hum.
My favourite is the Rafi solo, Yun rootho na hasina meri jaan pe ban jayegi. There also was a beautiful Asha solo, Koi shikwa bhi nahin koi shikayat bhi nahin, aur unhein humsee wo pehli si mohabbat bhi nahin, (all lyrics were by Rajendra Krishan).
Yun rootho na hasina meri jaan pe ban jayegi (Neend Hamari Khwab Tumhare) Rajendra Krishan / Mohd Rafi
Dulhan Ek Raat Ki
Dulhan Ek Raat Ki was based on Thomas Hardy's classic, Tess of the D'Urbervilles, produced by Bhawani Singh, it was directed by renowned and talented, D D Kashyap (Dharam Dev Kashyap, for full form ). Starring Nutan, Dharmendra and Rehman, it was handled as a dream with soft lens photography by Rajendra Malone, each and every song of this film was a genius creation. Recall the songs, all lyrics written by Raja Mehdi Ali Khan:
Aapne apna banaya meherbaani aap ki (Lata-Mahendra Kapoor)
Sapnon mein agar mere tum aao to so jaaun, tum aao (Lata)
Maine rang li aaj chunariya, sajna tore rang mein (Lata) ().
Ek haseen shaam ko dil mera kho gaya (Dulhan Ek Raat Ki / Raja Mehdi Ali Khan / Rafi
Ik haseen shaam ko dil mera kho gaya(Dulhan Ek Raat Ki) – Madan Mohan / Raja Mehdi Ali Khan / Mohd Rafi
The history was made, as I referred earlier, in the Lata and chorus qawalli. It is very rare that Dr. Iqbal's lyrics have been used in films and tuned by our film music directors. It is totally a Sufi Kalaam that speaks directly to the Almighty, but the concept of putting it into a qawalli form was Madan Mohan's and ever since, many singers all over the world have followed suit. Lata, too was averse to singing qawallis but knew well that this will become part of cinema history and obliged Madan Mohan.
Kabhi ae haqeeqat-e-muntazir, nazar aa libaas-e-majaaz mein,
Ke hazaaron sajde tadap rahe hain meri zabeen-e-niyaaz mein.
Kabhi ae haqeeqat-e-muntazir (Dulhan Ek Raat Ki) Dr. Iqbal / Lata Mangeshkar and Chorus
More to read on Madan Mohan
'Rehearsals were Never Easy, Music Sittings were Always Fun' – Remembering Madan Mohan – Sangeeta Gupta talks about the various facets of the personality and music of her father Madan Mohan
'Tu Jahan Jahan Chalega, Mera Saya Saath Hoga' – The Everlasting Songs of Raja Mehdi Ali Khan
Aye Dil Mujhe Bataa De – The Mast Nagmein of Madan Mohan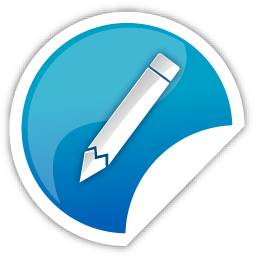 Whether you are new or veteran, you are important. Please contribute with your articles on cinema, we are looking forward for an association. Send your writings to amitava@silhouette-magazine.com
Silhouette Magazine publishes articles, reviews, critiques and interviews and other cinema-related works, artworks, photographs and other publishable material contributed by writers and critics as a friendly gesture. The opinions shared by the writers and critics are their personal opinion and does not reflect the opinion of Silhouette Magazine. Images on Silhouette Magazine are posted for the sole purpose of academic interest and to illuminate the text. The images and screen shots are the copyright of their original owners. Silhouette Magazine strives to provide attribution wherever possible. Images used in the posts have been procured from the contributors themselves, public forums, social networking sites, publicity releases, YouTube, Pixabay and Creative Commons. Please inform us if any of the images used here are copyrighted, we will pull those images down.