11 Everlasting Love Songs: Celebrate the Many Splendours of Love
Celebrate Love and Romance: As a Valentine's Day Special, Peeyush Sharma and Antara bring you 11 eternal love songs from 11 music directors who left their mark in Hindi film music.
Love is in the air…! Hindi film songs have been at the forefront of celebrating love and romance through the decades, in every possible situation you can think of. Hence, selecting 11 love songs of 11 music composers out of an impossible number of romantic solos and duets that have been sparkling gems in our cinema is, well… impossible!
So there is no such attempt. The idea behind this compilation is to put together a brief list of 11 to encourage our readers to join in with their choices. Eleven is an incredibly limited number and we had to leave out stalwart music composers such as Naushad, Anil Biswas, Chitragupt, Husnlal Bhagatram, Ghulam Mohammad, RC Boral, Pankaj Mullick and so many others in this tiny list. But why eleven? Well, we just thought of being different from the regular list of  10 and pick a number which is auspicious in our culture. Therefore, 11 it is.
Enjoy the songs and don't forget to put in your most loved romantic number in the comments box below. We are waiting!
Raat ke humsafar, thak ke ghar ko chale (Shankar Jaikishan)
In the city that is representative of embodiment of romance, this is one of the most romantic duets ever, both to listen and to watch.
Superb delivery oozing romance all over – trust Rafi and Asha to exemplify. Excellent imagery created by Shailendra through words and exceptional composition by Shanker Jaikishen that includes hope, romance, feelings and expressive love. What a combination !
Certainly, Shammi Kapoor and Sharmila are watchable as well.
Raat ke humsafar, thak ke ghar ko chale,
jhoomti aa rahi hain subah pyar ki
(An Evening in Paris, 1967) Shanker Jaikishen / Shailendra / Rafi-Asha
Dil ka bhanwar kare pukar (S D Burman)
Expression and confession of love in "Raag Pyar''.
Aaj dil ki bekali, aa gai zubaan par,
baat yeh hai tumse pyaar hai, dil tumhi ko diya re……
A walk down the Qutub steps has never been the same again ever. In this song, Vijay Anand turns it into the most romantic set of stairs in the world. And he himself appears in a blink and you will miss cameo in his huge trench coat, cap and spectacles, quizzically inspecting the two love birds with a look that speaks a thousand words.
Not expecting the outburst, but thoroughly enjoying Nutan and epitome of romance Dev Anand are highly watchable. Unparalleled rendition that only Rafi was capable of, pure romantic lyrics by Hasrat Jaipuri, known as the prince of romance and genius creation by S D Burman.
(Tere Ghar Ke Saamne, 1963) S D Burman / Hasrat Jaipuri / Mohd Rafi
Aankhon hi aankhon mein ishara ho gaya (OP Nayyar)
Only from the pen of Jan Nissar Akhtar could we get this excellent use of chhand that assures lifetime romance in 'baithe baithe'. Then when in love it is naturally, Chalte ho jhoom ke badli hai chaal bhi, nainon mein rang hai ikhre hain baal bhi.
Incomparable in her delivery, Geeta Dutt with teasingly romantic Rafi in an all time hit Nayyar composition.
Watch the end of the song where the tresses of a very attractive Shakila loosen up and spread over the camera. V K Murthy (the cinematographer) confirmed in a chat to us that owing to a shake to her head the hair got loose and spread over the camera, but Guru Dutt (directing the song) said let it be, don't cut it, as it adds to the romance effect.
Aankhon hi aankhon mein ishara ho gaya,
baithe baithe jeene ka sahara ho gaya
(C.I.D, 1956) O P Nayyar / Jan Nissar Akhtar / Geeta Dutt and Mohd Rafi
Tum aa gaye ho noor aa gaya hai (R D Burman)
The purpose of life is the true Valentine – Jeene ki tumse wajah mil gai hai…..
The elegant and watchable Suchitra Sen with a smiling Sanjeev Kumar in the romantic lingo that Gulzar could only pen and amazing creation of Pancham. The hills and rows of flowers add a sense of vibrancy and colour to the sunny surroundings. Suchitra Sen plucks one to pin in her flowing hair – setting hearts aflutter. Sanjeev Kumar lovingly tucks it in. Oh yes, if this isn't romance, what is?
Most certainly Kishore and Lata add feathers to this beautiful ode to love.
Tum aa gaye ho noor aa gaya hai,
nahin to chiragon se lau jaa rahi thhi
(Aandhi, 1975) R D Burman / Gulzar / Kishore Kumar and Lata Mangeshkar
Meri duniya mein tum aayi kya kya apne saath liye (Madan Mohan)
Tan ki chandi man ka sona,
sapnon wali raat liye,
meri duniya mein tum aayi…
It is dead in the night and clandestinely have the lovers meet. Ranjha starts to whisper sweet notes in Heer's ear and look at the magic which only Rafi could induce through his perfect whispers and voice modulation into the microphone. Romance personified!
What cosy intimate romantic lyrics by Kaifi and really effective singing by both Rafi and Lata, this remains as one of the most romantic moment on Hindi Film screen (directed by Chetan Anand) and highly romance laden composition by Madan Mohan. It is something to be felt, not only heard.
(Heer Ranjha, 1970) Madan Mohan / Kaifi Azmi / Rafi and Lata Mangeshkar
Baar baar tohe kya samjhaaye (Roshan)
The line starts as a question and ends up as an answer. The way the tune changes notes in the repetition of the first line of the mukhda has you floored at the outset!
Meena Kumari looks ravishing. Watch the light and shadow flicker over her serene, dignified face with that charming smile that says… oh come on… don't pretend innocence. Dignity, charm, beauty all packed in a sari-clad, bindi-and-flower-in-the-hair charm. Pure magic! Pradeep Kumar looks the typical shy jholawala. He romances sweetly but with some obvious hesitation.
Roshan's music is superbly romantic and so is Majrooh Sahab's mischief-cloaked Q&A dipped in romance. Mohd Rafi and Lata Mangeshkar quite obviously enjoyed the song, the emoting happens in the way they render it.
(Arti, 1962) Roshan / Majrooh Sultanpuri / Rafi and Lata Mangeshkar
Phir na keeje meri gustaakh nigahi ka gilaah (Khayyam)
A classic song which is just so delicately composed by Khayyam that its pure velvet.
Dekhiye aap ne phir pyar se dekha mujhko… Raj Kapoor warns his lady love ever so gently… "Don't kill me with your charm, dear. My heart is doing a hop and skip."  
is qadar pyar se dekho na hamari janib 
dil agar aur machal jaye to mushkil hogi
And Mala Sinha's response is matter-of-fact – you are all that I have in my journey.
tum jahaan meri taraf dekh ke ruk jaaoge 
wohi manzil meri taqdir ki manzil hogi
Its a love song of the common man – it doesn't have frills and flowers. Its about life and love and a heart that dares to dream.
ek yunhi si nazar dil ko jo chhu leti hai
kitne armaan jagati hai tumhe kya maalum
This was one of Sahir Ludhianvi's nazms used as a sparkling couplet in Pyaasa, (remember Geeta Dutt's recital of these lines that begins the enchanting Jaane kya tune kahi?) and later as a full song in Phir Subah Hogi. In both places, it shines and shines!
(Phir Subah Hogi, 1958) Khayyam / Sahir Ludhianvi / Asha Bhosle and Mukesh
Dil tadap tadap ke keh raha hai aa bhi jaa (Salil Chowdhury)
Think of songs that make you smile from the moment they start playing and long after they have ended, songs that keep humming at the back of your mind even the next day – this song would probably figure somewhere in the list.
Love-lorn Hindi film music is packed with romantic duets – from treacly sweet to outright mast, from mischievous to conversational, from heart-rending to almost devotional. It is somewhat hard to classify this Mukesh-Lata Mangeshkar number. I would simply call it innocent.
You have the city boy wooing his beloved village belle – straight from the heart:
Dil tadap tadap ke keh raha hai aa bhi jaa
Tu humse aankh na chura
Tujhe kasam hai aa bhi jaa
And you have the coy 'pahaadi' girl, shyly acknowledging that her heart beats just for him:
Dil dhadak dhadak ke de raha hai yeh sadaa
Tumhari ho chuki hun main
Tumhare paas hoon sada
Dilip Kumar has no tragedy written around him here. He is a 'I-can't-stop-smiling' guy plainly and simply in love. And the gorgeous Vyjayanthimala, who with her huge dark eyes and sparkling smile looks way too polished for a village belle, sets the screen on fire.
Tu nahin to yeh bahaar kya bahaar hai
Gul nahin khile jo tera intezaar hai
Shailendra, the master of simplicity in lyrics, puts a lover's feelings plain and straight here…  if your love is not with you, even the flowers would wait to blossom. Spot on!
(Madhumati, 1958) Salil Chowdhury / Shailendra / Mukesh and Lata Mangeshkar
Chaudhvin ka chand ho ya aftaab ho (Ravi)
Guru Dutt singing paeans of praise to his on screen lady love's beauty created a milestone in Hindi film music. As delicate as the feather touch and sung with a deep emotional outpouring characteristic of Mohd Rafi, Chaudhvin ka chand ho became a proverbial ode to love.
This title song of Guru Dutt's Chaudhvin Ka Chand describes the beauty of a woman like none else. Shot superbly by master craftsman V K Murthy with apt directions from Guru Dutt it had outstanding lyrics loaded with imagery by Shakeel Badayuni and soft, melodious music by Ravi.
One rare feat (for those times) that gets associated with lyricist Shakeel is his hat-trick of Filmfare Best Lyricist Awards in the years 1961, 1962 and 1963. Yes, three in a row! The first Filmfare Award in 1961 was for Chaudhvin Ka Chand for this everlasting title song, one of the all-time best romantic numbers of Hindi film music, inspiring many a lover to sing praises to the beauty of the beloved.
(Chaudhvin Ka Chand, 1960) – Ravi / Shakeel Badayuni / Mohd Rafi
Zaraa nazron se kehdo jee (Hemant Kumar)
The fresh-faced lover boy Biswajit in his debut film Bees Saal Baad romanced none other than the gorgeous Waheeda Rehman – he in his designer sweater and she as the archetypal village belle.
If you want to woo your girl sing odes to her beauty. And how! Praise each attribute of her beauty with an imagery that celebrates magnetism of the killer looks. Oh yes, you have the liberty to a dash of tongue-in-cheek humour.
Sample this:
yeh bholapan tumhara ye shararat aur ye shokhi
zarurat kya tumhe talvar ki teeron ki khanjar ki
nazar bhar ke jise tum dekh lo woh khud hi mar jaye
Bees Saal Baad (1962) was a remake of the Bengali whodunnit Jighansha (1952) and marked Hemant Kumar's foray into film production. The edge-of-the-seat thriller was a runaway hit but despite its undertones of suspense, Hemant Kumar utilized his musical skills to compose some ever-lasting songs along with Shakeel Badayuni. The film's haunting Lata Mangeshkar number Kahin deep jalee kahin dil completed a hatrick of Filmfare Awards for best lyrics for Shakeel Badayuni.
But when it comes to teasing your beloved with flattering praises, this romantic solo from singer-composer Hemant Kumar takes the cake.
(Bees Saal Baad, 1962) – Hemant Kumar / Shakeel Badayuni / Lata Mangeshkar
Kitna haseen hai mausam (C Ramchandra)
The weather sparkles, the birds sing, the breeze flows, the journey is bliss – only when you have your loved one with you! Simple and straightforward.
'Tragedy King' Dilip Kumar and 'Tragedy Queen' Meena Kumari break away from their typical tragic roles to play a charming couple in love – enjoying their day out in the wilderness. C Ramchandra was known to be one of the quickest of composers and this song too was reportedly composed in record time to have it ready in time for the shoot.
Nonetheless, its a perfectly done melodious number written by Rajinder Krishen. The duo did make some of the most beautiful numbers in Hindi film music. And if you want to take your beloved out for a date on Valentine's Day, enjoy this lovely number in the cool February breeze. And remember to keep the phone switched off 🙂
(Azaad, 1955) – C Ramchandra / Rajinder Krishen / Lata Mangeshkar and Chitalkar
https://learningandcreativity.com/silhouette/10-romantic-songs-hindi-cinema/
Hope you enjoyed reading…
… we have a small favour to ask. More people are reading and supporting our creative, informative and analytical posts than ever before. And yes, we are firmly set on the path we chose when we started… our twin magazines Learning and Creativity and Silhouette Magazine (LnC-Silhouette) will be accessible to all, across the world.
We are editorially independent, not funded, supported or influenced by investors or agencies. We try to keep our content easily readable in an undisturbed interface, not swamped by advertisements and pop-ups. Our mission is to provide a platform you can call your own creative outlet and everyone from renowned authors and critics to budding bloggers, artists, teen writers and kids love to build their own space here and share with the world.
When readers like you contribute, big or small, it goes directly into funding our initiative. Your support helps us to keep striving towards making our content better. And yes, we need to build on this year after year. Support LnC-Silhouette with a little amount – and it only takes a minute. Thank you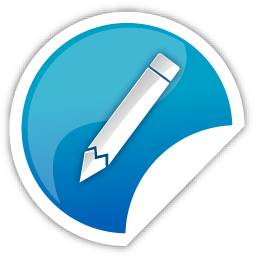 Whether you are new or veteran, you are important. Please contribute with your articles on cinema, we are looking forward for an association. Send your writings to amitava@silhouette-magazine.com
Silhouette Magazine publishes articles, reviews, critiques and interviews and other cinema-related works, artworks, photographs and other publishable material contributed by writers and critics as a friendly gesture. The opinions shared by the writers and critics are their personal opinion and does not reflect the opinion of Silhouette Magazine. Images on Silhouette Magazine are posted for the sole purpose of academic interest and to illuminate the text. The images and screen shots are the copyright of their original owners. Silhouette Magazine strives to provide attribution wherever possible. Images used in the posts have been procured from the contributors themselves, public forums, social networking sites, publicity releases, YouTube, Pixabay and Creative Commons. Please inform us if any of the images used here are copyrighted, we will pull those images down.