Locating the Muslim Identity in Popular Hindi Cinema
The Muslim community of post-partition India occupies an in-between space beyond the self and before the other. Hindi cinema furnishes an interesting site of analysis.
Cinema is an enduring site of popular culture. As a powerful narrative mode it mediates national imaginaries and identities. In the darkness of the halls millions remain glued to the screen. The cinema halls provide collective viewing which serves as a democratization and erasure of boundaries. The viewers otherwise divided by gender, class and race enter into a single imaginary domain and share experiences and emotions.  While some suspend rationality and simply bask in the entertainment, others soak in the cultural imports. The audio-visual advantage ensures wider reach and greater impact.
India is one of the world's largest producers of feature films that reach a huge international audience. In the 1970s, Fanzines introduced the term Bollywood to describe the commercial Hindi film industry by combining Hollywood and Bombay. It has been included in the Oxford English Dictionary. The term is popular at the international level but the members of Mumbai industry are self-conscious about it. They protest against its imitative potential.1The mainstream Hindi cinema elicits mass appeal in both urban and rural India.
The Muslim community of post-partition India occupies an in-between space beyond the self and before the other. Hindi cinema furnishes an interesting site of analysis. In the early films the stereotypical representation consists of burqa clad women praying at durgahs, pan-chewing, henna – bedecked women clad in glittering finery, poetry-spouting courtesans, bearded men on prayer mats, pathan-suit clad young men speaking chaste Urdu and so on. The projections are sharply defined and self-conscious. Mere Mehboob (Harnam Singh Rawail, 1963), Pakeezah (Kamal Amrohi, 1972) Umrao Jaan (Muzaffar Ali, 1981) are classic examples.
Mere Mehboob occupied the number one position at the box office in 1963. The film is located in Aligarh and Lucknow, the two north Indian towns with large Muslim populations. The title song was filmed at the famous Victoria Gate of Aligarh Muslim University. The highly romanticized unfolding of the plot focuses on the complications created by the burqa of the heroine. This results in a series of misunderstandings, mistaken identities and misdirected romances.
A later film, the magnum opus of director Kamal Amrohi, Pakeezah ,was completed after fourteen long years. This is the tale of a sophisticated courtesan Sahibjaan who is subjected to traumas and indignities and then redeemed by a forest ranger Salim Ahmad Khan. He renames her Pakeezah or 'pure of heart'. She turns down his offer of marriage for fear of damaging of his respectability.
Based on Mirza Hadi Ruswa's Urdu novel Umrao Jaan Ada (1905), Muzaffar Ali's Umrao Jaan deals with the life of Amiran who is abducted and sold to a brothel owner. She is renamed Umrao Jaan and taught accomplishments like reading, writing, dancing and singing to charm wealthy men. The story is entwined with the coming of the British. Umrao Jaan flees from the invaders to her own village where she is excommunicated. She returns to Lucknow to a devastated brothel and ultimately remains alone with only her poetry to console her.
All the three films depict the confinement of Muslim women. The only avenue to the public sphere for these women is either through marriage or prostitution. The high box office ratings of these films depended on the beautiful heroines, the exotic locations and impressive dialogues delivered by noble heroes. The films pandered to the male gaze and provided an escapist, romantic fantasy for women.
Sumita Chakravarty observes that Bollywood has 'not so much addressed the Hindu Muslim relationship as sublimated it by displacing it on to the canvas of history'.2 For a long time, censorship laws prohibited a display of communal passions on the big screen. Ravi Vasudevan also comments on the issue:
While the working promise of social representation in mainstream cinema is the stereotype, we must understand that Bombay cinema has always tended to reserve a notion of normalcy for the Hindu hero, the apex figure in the composite nationalism of its fictions. Exaggeration in cultural behavior is attributed to other social groups, especially, Muslims, Christians and Parsis.3
Early Muslim actors adopted Hindu names when they entered the film world. Famous changes include Madhubala, Meena Kumari, Dilip Kumar and Ajit.
Some box office hits contain Muslim protagonists eg. Amar Akbar Anthony (Manmohan Desai, 1977), Coolie (Manmohan Desai, 1983), Allah Rakha (Ketan Desai, 1986). These films put together a collage of cultural elements from across the nation in broad strokes without particularly building any identity.The cast dominates the character.
The typical Bollywood formula of brothers separated at birth is played out in Amar, Akbar, Anthony. The multistarrer traces the lives of the three brothers as they grow up in three different communities. Amar is adopted by a Hindu policeman, Akbar by a Muslim tailor and Anthony by a Catholic priest. They are reunited by impossible coincidences and a fast track series of action shots interspersed with popular songs. The old, neglected mother simultaneously recovers her sight and her sons. The evil are punished and the good are rewarded Rishi Kapoor and Neetu Singh as Akbar and Salma swing together in costumes supposedly preferred by the Muslim community and spout lyrical abuses at Tayyab Ali, who objects to their association. The film was the greatest blockbuster of 1977. The popular entertainer did not make any serious attempt to define the Muslim identity.
In Coolie, Amitabh Bachchan plays the role of Iqbal who wears badge no.786. The number is often used by Muslims as a substitute for the name of God. The idea also occurs in Deewar and Veer Zara. Allah Rakha also uses the symbolism of 786 for Iqbal's pacemaker. The film is a medley of Bollywood bounties like separation at birth, the criminal underworld, prostitutes with foul ambitions, a besieged father, blind mother and the unfortunate son who are reunited at the end.
These films grip the viewers. The storyline, action, songs and dances are like any other formula film. The Muslim backgrounds are only incidental. These films cater to a public with average or possibly no education. They have been made on simplistic, predictable and uncritical lines.
Roja (Mani Ratnam, 1992), Hindustan ki Kasam (Veeru Devgan, 1999), Refugee (J.P. Dutta, 2000) define a good and a bad identity for the Indian Muslim. The good Indian Muslim swears by his nation whereas the bad ones support the evil designs of the explicitly defined enemy, Pakistan.
Roja begins in a pastoral setting. A young south Indian girl is married to a man from the city after some initial complications. They move to the troubled state of Kashmir where Rishi, Roja's husband, is abducted by militants working with the agenda to free Kashmir from India and also to release their leader Wasim Khan. The projection of Muslims as uneducated, misguided and ruthless communalists reflects anxieties. Such images are also projected in films like L.O.C. Kargil (J.P. Dutta, 2003) and Mission Kashmir (Vidhu Vinod Chopra, 2000). The Muslim identity is trapped in the image of the terrorist. The last decade of the twentieth century signals an important departure as a new stereotype of the Muslim is born – as a ruthless stranger with an anti – nationalist agenda.
The debut film of Abhishek Bachchan, Refugee, is about a man known by the same name. He conducts the shady business of transporting illegal Muslim immigrants across the border. He is always in conflict with the Border Security Forces. The trickster functions at night when the scorching Rann of Kutch cools. When escorting a family across, he falls in love with their daughter Naaz who is also desired by Mohammad Ashraf, the Pakistani Ranger.
The film further complicates the Muslim image .Stealthy, subversive scenes shot in the dark continue throughout the film. The route taken by the illegal immigrant  leads from Dhaka, moves on to Guwhati, passes through Ajmer, Bhuj, leading to Haji Peer in Pakistan. The theme of personal happiness is submerged in political issues and communal turmoil.
Frightening violent scenes form the core of films like Bombay (Kamal Haasan, 2000), and Gadar: Ek Prem Katha (Anil Sharma, 2001). They portray mobs of frenzied Hindu and Muslim rioters carrying flaming torches, shouting hysterically, looting, plundering and killing each other. Cinematic spectacles sink into the memory of the spectator and create new prejudices.
Some landmark films like Zakhm (Mahesh Bhatt, 1998) and Fiza ( Khalid Mohammad,2000) transcend sectarian identities and uphold liberal and humanistic values. Bhatt writes:
After having found dazzling success and after making senseless and meaningless movies, the time had now come to make the defining film of my career. I am glad that before I hung up my gloves as a director, I dared to revisit the wounds of my childhood. I told a tale that moved out into the larger domain, the public domain—- the post – Babri Masjid demolition period and subsequent bloodshed. This was Zakhm.4
Ajay, a music director, and his wife represent the class of urban Indians who have moved beyond sectarian constraints. The film opens with a discussion between the couple on whether to deliver their child in riot – infested Mumbai or in a safe faraway land. The couple's unhappiness over the senseless sequence of events and the even more senseless loss of lives in the name of religion is clearly visible. The dialogues are thought provoking and mature.
The death of Ajay's mother, portrayed by Pooja Bhatt, raises a series of issues. She is burnt by a Muslim mob misled by her appearance. Before she dies, she cries out 'Allah'. All her life she lived as a devout Hindu. In death, she desired a Muslim burial. The ritual of burial represents a merging into the earth. It highlights her longing to integrate into the land that rejected her in her lifetime.
The opening scenes of the film are submerged in danger. In the background the television plays on describing the riots breaking out as a consequence of the demolition of the Babri Masjid. There is a sense of claustrophobia and danger. The awful news of Mrs.Desai's brutal murder enhances the tension.
In a long flashback sequence, Ajay recollects his father who was an upper caste Gujarati Brahmin. He remembers the indignities heaped on his mother and himself by his grandmother. She once threatened to cut off his tongue if he addresses his father as daddy. The Muslim woman is excluded on the basis of impurity. On the death of his father, the notions of pollution are raised once again. Ajay and his mother and a servant are seen in a single frame indicating the bonding of the marginalized.
The drama of Ajay and Anand is played out against the tense backdrop. Anand is struck with grief and anger and seeks the help of Subodh Bhai, his mentor in a right wing Hindu organization. Anand threatens to kill the Muslim murderer of his mother. The news that his mother was a practicing Muslims stuns him. Ultimately, the two brothers lay their mother to rest in a Muslim cemetery.
Mahesh Bhatt's film is dedicated to his parents. He spoke about his mother immediately after her death in 1998:
My mother, who was the driving force behind my life […] died in April this year. And I found a Quran Sharif under her head and a cross that she had made with her own hands on her chests. My father came chanting shlokas and offering Gangajal. Secularism was a habit, we did not have to labour to embrace it a rise up to acquire it.5
Fiza also narrates the tale of a Muslim terrorist. A young man, Amaan disappears during the 1993 Mumbai riots. His mother Nishatbi and sister Fiza cling to the hope that he will return. When there is no news for six long years, Fiza decides to look for her brother. Moving through a long chain of lawyers, media personnel and politicians she discovers that he has joined a terrorist outfit. She extricates him and brings him home to Bombay. After a series of incidents, Nishatbi commits suicide and Amaan leaves home.
Fiza tracks her brother once again to confront the horrific fact that his own outfit is trying to kill him. In a poignant conclusion, Amaan asks Fiza to kill him and release him from a life of misery.
The film contains dimensions that differentiate its representation of Muslims from earlier films. Khalid Mohammad claims:
The idea for the film, particularly the terrorist angle was catalyzed by what I had seen around the Muhammad Ali neighborhood and among lower economic class Muslims in general. The riots (1992-93) had made them lose their sense of worth and proportions – many of them wanted to go militant and did. The basic premise of the film was that many young men have gone missing (official figure is over 800 for Bombay) and their families are still waiting for their return.6
Fiza is projected as independent, efficient and self-respecting. There is no crude coding of external markers like burqas or jhumkas for Fiza. She is educated and a part of the public sphere. Nishatbi and Fiza offer namaaz as part of a normal routine. Fiza's clothes are suitable for a middle class family subsisting on her father's pension. At one point Nishatbi says that the burden of finances is now totally on Fiza's shoulders.
When Fiza sets out on her quest, her Hindu boyfriend Anirudh offers to escort her as it is improper for a girl to go alone to the border. Fiza responds by saying that her gender does not matter. On another occasion, she is mobbed by press photographers and tells Anirudh in English 'I'll handle it' .English is an essential skill of the urban Indian in public life. Fiza, thus, is a modern, evolved Indian Muslim woman.
Amaan's character is dominated by the powerful star presence of Hrithik Roshan. As he attempts to distance himself from the militant group, the public warms to him. He comes through as a victim of state policy and corrupt politicians. The film communicates the urgency to the secular state to redress the atrocities of 1992-93 riots.
Such films motivate a rethinking of the allotted space to Muslims in Hindi popular cinema. The other is recalled from beyond and integrated into the mainstream. Common delusions, complacencies and prejudices are discarded. The scenario of the Bollywood is changing fast.
REFERENCES
1.    "Do you use the Term Bollywood?" Filmfare, October 2004, p.112
2.    Chakravarty Sumita, National Identity in Indian Popular Cinema, 1947-1987 Austin: University of Texas Press,1993, p165
3.    Ravi Vasudevan, "Bombay and Its Public," Pleasure and the Nation: The History, Politics and Politics and Consumption of Public Culture in India ed. Rachel Dweyer and Christopher Pinney, Delhi: Oxford University Press, 2001, p193-94.
4.    Bhatt, Mahesh, "Cinema and Secularism" Communalism Combat, February 2005
5.    "Mahesh Bhatt in Conversation with Deepa Gehlot", Communalism Combat, July 1998.
6.    Kumar,Priya "Interview with Khaled Mohammad" Framework 47.2, 2006 p106.
(All pictures used in this article are courtesy the Internet)
Hope you enjoyed reading…
… we have a small favour to ask. More people are reading and supporting our creative, informative and analytical posts than ever before. And yes, we are firmly set on the path we chose when we started… our twin magazines Learning and Creativity and Silhouette Magazine (LnC-Silhouette) will be accessible to all, across the world.
We are editorially independent, not funded, supported or influenced by investors or agencies. We try to keep our content easily readable in an undisturbed interface, not swamped by advertisements and pop-ups. Our mission is to provide a platform you can call your own creative outlet and everyone from renowned authors and critics to budding bloggers, artists, teen writers and kids love to build their own space here and share with the world.
When readers like you contribute, big or small, it goes directly into funding our initiative. Your support helps us to keep striving towards making our content better. And yes, we need to build on this year after year. Support LnC-Silhouette with a little amount – and it only takes a minute. Thank you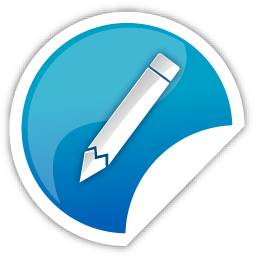 Whether you are new or veteran, you are important. Please contribute with your articles on cinema, we are looking forward for an association. Send your writings to amitava@silhouette-magazine.com
Silhouette Magazine publishes articles, reviews, critiques and interviews and other cinema-related works, artworks, photographs and other publishable material contributed by writers and critics as a friendly gesture. The opinions shared by the writers and critics are their personal opinion and does not reflect the opinion of Silhouette Magazine. Images on Silhouette Magazine are posted for the sole purpose of academic interest and to illuminate the text. The images and screen shots are the copyright of their original owners. Silhouette Magazine strives to provide attribution wherever possible. Images used in the posts have been procured from the contributors themselves, public forums, social networking sites, publicity releases, YouTube, Pixabay and Creative Commons. Please inform us if any of the images used here are copyrighted, we will pull those images down.