When Kishore Protested and SD Burman Persisted: The Making of Dukhi Man Mere
SD Burman knew which voice to use for a particular composition. In a backstage meeting Manna Dey had recalled how Kishore Kumar was made to sing Dukhi man mere by SD Burman. Peeyush Sharma remembers Kishore Kumar on his death anniversary with an anecdote about how Dada Burman's insistence made Kishore agree to sing what has now become an evergreen hit.
It was in 1974, at the backstage of the Calcutta Information Centre auditorium that I first spoke to the legendary singer Manna Dey. That happened to be the first of seven more opportunities I had to speak to him on different occasions till 2006. And in all those years I was part of the audience in 24 of his stage shows.
But memories of that first meeting have stayed with me, especially the golden anecdotes he shared. The meeting happened as I was acquainted with a senior member of the program committee of the local Maddox Square area in South Calcutta who knew Manna Dey. He took me along for the event at the CIC and then backstage to meet the celebrity singer in person. I had seen two Manna Dey shows prior to this and was familiar with his ways on stage.
However, on a conversation regarding his early days in Bombay and then on S D Burman whom he had assisted for quite some time, Manna Dey got into the mood to share an incident he had been witness to.
In Manna Dey's own words (we spoke in Bangla and I have translated it for my readers):
"I was at that point of time getting busy as a singer and also had a couple of films in hand as a music director. You know, earlier I was assistant to Sachin da but since I got busy I could not give him much time. Also, he had Jaidev and Suhrid Kar and also Dutta, as his assistants.
One day I went to his house looking for Asha Bhosle, she was rehearsing there with Kishore for a Burman song. I needed her in one of my films.
The atmosphere was charged. Some discussion had taken place. The brothers Chetan Anand and Dev Anand were there. Sachin da was looking upset about something. Well, it was that Sachin da just composed the song, Dukhi man mere, sun mere kehna (sings the first two lines), and wanted Kishore to sing it. But Kishore kept getting nervous, insisting he could not do it. Chetan suggested, let us get Talat. It is a Talat song. Sachin da got more upset. Kishore and only Kishore will sing it, he had decided.
In this commotion, I landed there. Kishore immediately jumped up. 'Manna da, save me, it is your kind of song, you please sing it, I can never do it.' Sachin da scolded him, 'Don't involve Manna, you will have to sing it.'
I requested to Sachin da to sing the entire song to me. Ah, what an experience it was to listen to him sing. No one could ever match that range, mood and effect. It still rings in my ears. Every time I've heard him, I've had something new to learn. Well, once over, Kishore asked, 'Tell me Manna da, can I ever sing it?' But, Sachin da was Sachin da, absolute genius. He knew how to get the best from any singer and which voice to use for a particular composition. And see, how beautifully Kishore has sung it. Now it seems no one other than Kishore could have sung it."
Dukhi man mere, sun mera kehna (Funtoosh, 1956) SD Burman / Sahir Ludhianvi / Kishore Kumar
The Genius of SD Burman: Silhouette Exclusive October Special Features
Pioneering Experiments that Became Trends: SD Burman and His Experiments (Part-I) – By Moti Lalwani
Evergreen Hits of Dev Anand-Hemant Kumar – By Peeyush Sharma and Antara
'Deewana Mastana Hua Dil' – Mesmerizing Music of SD Burman-Majrooh (Oct 1 Anniversary Special) – By Peeyush Sharma
The Tender Musical Tête-à-tête in Chupke Se Mile (Genius of SD Burman) – By Anand Desai and Antara
When Kishore Protested and SD Burman Persisted: The Making of Dukhi Man Mere – By Peeyush Sharma
From the Archives
Tere Mere Sapne Ab Ek Rang Hain – Eternal Melodies of SD Burman-Rafi – By Peeyush Sharma
The Incomparable Music Of S D Burman Transcends Generations – By Antara
'Gata Rahe Mera Dil was Patchwork': In Conversation With Vijay Anand – By Peeyush Sharma
'In Aradhana, Sachin Karta Gave Me My Life's Biggest Hit': In Conversation with Shakti Samanta – By Peeyush Sharma
'The Music Director Knows which Voice would do Full Justice to his Composition' – In Conversation with Hemant Kumar – By Peeyush Sharma
'Bade Achchhe Din Thhe, Bade Pyare Saathi, Aur Guni Bhi' – In Conversation with Majrooh Sultanpuri – By Peeyush Sharma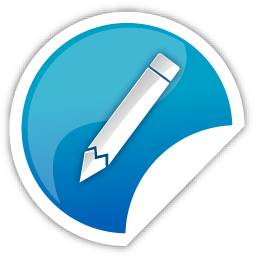 Whether you are new or veteran, you are important. Please contribute with your articles on cinema, we are looking forward for an association. Send your writings to amitava@silhouette-magazine.com
Silhouette Magazine publishes articles, reviews, critiques and interviews and other cinema-related works, artworks, photographs and other publishable material contributed by writers and critics as a friendly gesture. The opinions shared by the writers and critics are their personal opinion and does not reflect the opinion of Silhouette Magazine. Images on Silhouette Magazine are posted for the sole purpose of academic interest and to illuminate the text. The images and screen shots are the copyright of their original owners. Silhouette Magazine strives to provide attribution wherever possible. Images used in the posts have been procured from the contributors themselves, public forums, social networking sites, publicity releases, YouTube, Pixabay and Creative Commons. Please inform us if any of the images used here are copyrighted, we will pull those images down.