I'd Never Allow My Mind To Gather The Moss Of Stagnation: An Interview With Tapan Sinha (Part-II)
October 15, 2014
We pay a humble tribute to the legendary filmmaker Tapan Sinha with the reproduction of an exclusive interview, one of the lengthiest interviews of the maestro, which was first published in Desh Magazine in 1991.
In continuation of the 1st part of the interview, we reproduce the 2nd part, and will be followed by reproduction of the subsequent parts.
Interview of film director Tapan Sinha by Robi Basu
Translated into English by Suchandra Roy Chowdhury
(Part – II)
(The Tapan Sinha interview text and all pictures of film stills and memorabilia used in this article are courtesy art presenter and independent curator Sounak Chacraverti. In 2008, Sounak had curated Sensorium's debut exhibition – a unique and first-of-its-kind exhibition on photographs, films stills and memorabilia on the film maestro 'The World of Tapan Sinha', in Kolkata's Indian Council for Cultural Relations ICCR.)
Continued from Never Have I Made the Same Kind of Film: An Interview With Tapan Sinha (Part-I)
Robi Basu: When did you start directing films?
Tapan Sinha: In the year 1952. After returning from Europe, the desire to direct films was foremost in my mind. I borrowed some money from my mother. I also had some friends who were ready to help me.
Robi Basu: Wasn't Ankush your first film?
Tapan Sinha: Yes. The story is about an elephant. I had loved reading Narayan Gangopadhyay's "Itihas", and wanted to make a film out of it. But when I went to buy the rights of the story from Narayan babu at his house in Potoldanga, I was faced with a rather uneasy situation.
Robi Basu: Why?
Tapan Sinha: Before starting our conversation, Narayan babu fixed me an unblinking stare; then muttered, almost inaudibly, "wonderful". I couldn't understand why he made the remark, and was assailed with unease. Finally, overcoming the uneasiness, I stated my intent. He immediately gave his consent, waiving aside all discussion regarding payments.
He was unwilling to take any money at that point of time, and asked me to begin my work. I tried to make him understand that this was absolutely unheard of, and finally was able to persuade him to accept a cheque of five hundred rupees.
Robi Basu: And then?
Tapan Sinha: And then I began the work. Abhi Bhattacharya, Manju Dey, Anubha Gupta, Kali Banerjee were the actors who worked in the film. Since it was my directional debut it had its fair share of flaws. The expenditure also spiraled up due to my inexperience…overall nearly eighty five thousand rupees were spent. This was inclusive of the money invested by Rana and Dutta.  The film was released in Uttara, Purabi and Ujjala. Did you see the film?
Robi Basu: No. I had intended to see it, but it was suddenly withdrawn from the cinema halls. Can you tell me the reason behind this sudden withdrawal?
Tapan Sinha: That's the pity of it all. Within ten days of its release, it was taken off the screen by the owners of the cinema houses…Deepchand Kankaria and Murali babu.
Yet Ankush had earned good reviews in the newspapers. Pankaj Dutta had eulogized the film in periodicals such as Desh and Anandabazar. The audience was also drawn to the film after reading these reviews. But the hall owners were simply insensible to our pleas. They withdrew the film with the excuse that it was not selling well enough. The misfortune was entirely ours…
Robi Basu: Didn't the situation devastate you?
Tapan Sinha: Utterly. Mentally I was absolutely shattered. I couldn't concentrate on my work. Calcutta Movietone invited me to join their sound department yet again. I declined. An offer came from a studio in Coimbatore…they were offering me a salary of one thousand rupees. In 1954 one thousand rupees meant quite a lot of money. I declined that offer too.
I began to avoid the studios, and kept well away from their reach. At that time I used to stay in Vivekananda Road. Regularly, I would somehow reach Esplanade, browse through the foreign magazines on the footpaths of Chowringhee, and then return home after wandering about aimlessly in the streets. To make matters worse, the distributor filed a case against us. The situation was steadily becoming intolerable.
Robi Basu: How much time did you take to emerge from such a distressing phase?
Tapan Sinha: Some six or more months…then I started making films again. Many years ago I had come across a story by Sailajananda, entitled Krishna. It was the tale of a miserly man. I adapted this story for my film and named it Upahar  (The Gift). Uttam Kumar, Manju Dey, Nirmal Kumar, Sabitri Chatterjee acted in this film. The distributor was Ashit Chowdhury from the Chayabani Studios. The film was able to earn a reasonable amount of money.
Robi Basu: After this you tried your hand at comedy, didn't you?
Tapan Sinha: That's right. While working on the sound for Borjatri I had developed a taste for comedy. I derived immense satisfaction while directing Tonsil, an adaptation of a story by Bibhutibhusan Mukhopadhyay.
Madhabi [of Ray's Mahanagar and Charulata fame] worked for me in this film, but at that time she used to go by the name Madhuri. This must have been her first film. I completed the film within a budget of seventy five thousand rupees. It went on to become a hit. Now, at last, I had ground beneath my feet.
Read 'Cinematic Adaptations Of Rabindranath' which discussed various adaptations of Tagore's works on screen
Robi Basu: Was Kabuliwala (The Vendor from Kabul) your next film?
Tapan Sinha: Yes. I remember that day clearly. On that particular day in 1955, Bulganin and Kruschev had come to Calcutta. The entire city was simmering with excitement; in Vivekananda Road itself a crowd of some millions of men had gathered, waiting with boundless anticipation to catch a glimpse of the two leaders. It was at such a memorable moment that Ashit babu offered me the opportunity to work on Kabuliwala [The Vendor from Kabul; This film was later made in Hindi by Bimal Roy, with Balraj Sahni in the lead role.]. I nearly jumped out of my skin. Was I hearing right?
During those days Rabindranath wasn't a name that garnered enthusiastic approval from people related to the film industry. It was believed that his stories simply could not earn money…and as such, he was relegated to the intellectual bastion. And here was a producer who was offering me a chance to work on a story by Rabindranath. Before he could misinterpret my silence and change his mind, I gave him my consent. Ashit babu went on to add that the process of filming would be very difficult as his funds were rather limited. He promised to pay me three hundred rupees every month during the shooting of the film.
Tapan Sinha: Only three hundred rupees?
Robi Basu: Three hundred rupees were more than enough for me. I would have worked in the film even if I didn't get paid for it. Rabindranath, whom I regarded to be central to my existence, whose faithful disciple I'll ever remain, and who stands as glorious as the north star of my life – I was getting an opportunity to make a film out of a story of his and this in itself was a great achievement.
Khoro baayu boy bege, charidik chhaye meghe (Kabuliwala, 1956)
Robi Basu: I've heard that it's very difficult to transfer the stories of Rabindranath into films?
Tapan Sinha: That's an erroneous concept. All that is required to make a film is very much present in Rabindranath's stories. To imbibe the spirit of the stories, one has to know him well. He seems difficult only to those who cannot empathize with his spirit. Think of Satyajit Ray for instance. He has adapted several stories by Rabindranath for his films, and all of them were eminently successful.
If you consider Kabuliwala, I really had nothing much to do. I faithfully followed Rabinrdanath, keeping his spirit intact, and that perhaps is the simple reason behind its success. Kabuliwala was awarded the President's Gold Medal for the best film of the year; it went on to win the best music award in the Berlin Film Festival. The music scored by Ravi Shankar was exquisite. The only difficulty for me in the film was to make the child artists act. This required unfaltering patience and infinite love.
Robi Basu: If you are asked to remake Kabuliwala will you do it again?
Tapan Sinha: I'll be glad to do so. The main theme of this story, love, is an issue that has tremendous scope of being projected to the world. I'd like to begin the story from Afghanistan. I may even try and incorporate the current Gulf crisis. However, I should also make it clear that this is the only film I'd ever think of remaking, it doesn't apply for any other film of mine.
Robi Basu: In which film did you work after this?
Tapan Sinha: I decided to change my backdrop and opted for a film based on the lives of the inmates of a jail. I was an avid reader of Jarasandha's Louhakapat (Iron Gates), which was being published episodically in the Desh magazine. When Pramod Lahiri came with the offer of the film, I decided to retain the original name. You see, after the success of Kabuliwala offers to make films started pouring in.
Robi Basu
: Your films tend to change their themes and backdrop quite frequently, what's the reason behind this?
Tapan Sinha: To keep myself alive, to exist as a filmmaker. Repetition, I cannot abide. I've learnt this from the foreign filmmakers. If you follow their careers, you'll find them working on a love story just after they have been making a film on the Bible; or filming a comedy and planning to shoot a musical for their next venture. I try to follow the best examples.
This room of mine is full of windows, I want to keep all of them wide open to know the world better. There is no point to keep only one window open and resolutely shut all the others. That is why I keep changing my subject and backdrop. This keeps the creative mind alert and in perfect working condition. I'd never allow my mind to gather the moss of stagnation.
Robi Basu: Was Louhakapat a hit?
Tapan Sinha: According to the box office it was a hit. It also received the National Award for being the second best film in the year 1958.
Robi Basu: And your next film?
Tapan Sinha: Again a change in the backdrop…this time it was the coal mines. There was a story by Ramapada Chowdhury set against the backdrop of the coalmines entitled Bibikaraj. I changed the name into Kalamati (The Black Soil).
The film demanded tremendous effort and was shot almost entirely outdoors. We had to make a descent of some thousand feet with our cameras into the bowels of the Saktoria Colliery. The intense heat inside the mines was diametrically different from the cooler temperatures that prevailed outside. We were a unit of nearly one hundred, including the artists and the technicians. We were confronted with insurmountable difficulties. Many of us, including myself, fell ill.
Robi Basu: Wasn't this the first film where Arundhati Devi worked for you?
Tapan Sinha: Yes, this was the first film we did together. She acted with consummate ease…more than we ever expected. She truly breathed life into her character.
Robi Basu: She also received the B.F.J.A. award, didn't she?
Tapan Sinha: Yes. Earlier she had also been awarded for Chalachal (The Beaten Tracks; later this movie was re-made into Hindi as Safar by Asit Sen, starring Ashok Kumar, Rajesh Khanna, Sharmila Tagore, Feroze Khan) and Panchatapa.
Robi Basu: What was her contribution in your creative life?
Tapan Sinha: (A brief pause) Immense. You will be surprised to know that we came together because of Rabindranath. From the beginning to the end it was Rabindranath all the way for Arundhati Devi. She had been acquainted with Rabindranath and was blessed with his love. She had even sung for the poet. Thus, her entire lifestyle was permeated by Rabindra culture. And I have already spoken of my unwavering faith for Rabindranath…this was the thread that united us.
Her presence stimulated me further into the all-pervasive world of the poet. There were evenings when the littérateur Santosh Kumar Ghosh [veteran journalist and a writer of repute; he worked for the ABP group] would come to our home. On such evenings Arundhati Devi used to sing Rabindra sangeet (songs by Rabindranath), and Santosh babu used to analyze their content. The sessions would continue deep into the nights and served to enrich the storehouse of my knowledge. Those were the days. Santosh babu is now no more; Arundhati Devi is no more…so many things are gradually fading away from my life.
To be continued…
Continue reading the third part of this interview I Cherish A Thrill For Adventure: An Interview With Tapan Sinha (Part-III)
More to read
An interview with Tapan Sinha published in 4 parts
Never Have I Made the Same Kind of Film: An Interview With Tapan Sinha (Part-I)
I'd Never Allow My Mind To Gather The Moss Of Stagnation: An Interview With Tapan Sinha (Part-II)
I Cherish A Thrill For Adventure: An Interview With Tapan Sinha (Part-III)
I Am A Worshipper Of All Things Beautiful: An Interview With Tapan Sinha (Part-IV)
'Amar mallika boney' (Arundhati Devi in Bicharak)
I'd Never Allow My Mind To Gather The Moss Of Stagnation: An Interview With Tapan Sinha (Part-II) http://t.co/JLUxd4aRTY #Movies #Cinema
— Learning&Creativity (@LearnNCreate) October 16, 2014
Hope you enjoyed reading…
… we have a small favour to ask. More people are reading and supporting our creative, informative and analytical posts than ever before. And yes, we are firmly set on the path we chose when we started… our twin magazines Learning and Creativity and Silhouette Magazine (LnC-Silhouette) will be accessible to all, across the world.
We are editorially independent, not funded, supported or influenced by investors or agencies. We try to keep our content easily readable in an undisturbed interface, not swamped by advertisements and pop-ups. Our mission is to provide a platform you can call your own creative outlet and everyone from renowned authors and critics to budding bloggers, artists, teen writers and kids love to build their own space here and share with the world.
When readers like you contribute, big or small, it goes directly into funding our initiative. Your support helps us to keep striving towards making our content better. And yes, we need to build on this year after year. Support LnC-Silhouette with a little amount – and it only takes a minute. Thank you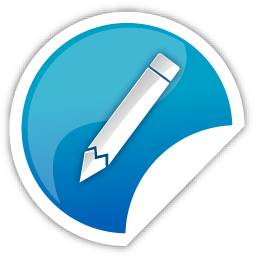 Whether you are new or veteran, you are important. Please contribute with your articles on cinema, we are looking forward for an association. Send your writings to amitava@silhouette-magazine.com
Silhouette Magazine publishes articles, reviews, critiques and interviews and other cinema-related works, artworks, photographs and other publishable material contributed by writers and critics as a friendly gesture. The opinions shared by the writers and critics are their personal opinion and does not reflect the opinion of Silhouette Magazine. Images on Silhouette Magazine are posted for the sole purpose of academic interest and to illuminate the text. The images and screen shots are the copyright of their original owners. Silhouette Magazine strives to provide attribution wherever possible. Images used in the posts have been procured from the contributors themselves, public forums, social networking sites, publicity releases, YouTube, Pixabay and Creative Commons. Please inform us if any of the images used here are copyrighted, we will pull those images down.