No One Quite Like Her –  The Inimitable Meena Kumari
"Good looks, great talent and unhappiness. Perhaps no other star combined all three in such a heady brew as Meena Kumari did." Sathya Saran, Consulting Editor with HarperCollins and author of several books, writes about how the iconic actress carved out an inimitable niche for herself, had held sway over her audiences for two decades and continues to fascinate her fans to this day – an exclusive to Silhouette Magazine.
I have a young friend whom I call Meena Kumari. She blushes when I call her that, and smiles prettily, but she is flattered.
I call her that, because for the longest time she has been an avid fan of the actress. Not only has she watched her films but she has also read her poems, listened to the recorded reading of the poems in the writer's voice, and mined magazine archives online for articles on Meena Kumari.
Why are you fascinated by Meena Kumari, I remember asking. "Because she was such a great actress, and so beautiful," came the instant response, to which she added, "and she led such an unhappy life."
That was indeed a strong combination. Good looks, great talent and unhappiness. Perhaps no other star combined all three in such a heady brew as Meena Kumari did. No wonder her fans were legion. In these days of hip thrusting, booty shaking heroines, who can wear a mini skirt with aplomb, and shed glycerin tears when called to do so, Meena Kumari's type of talent has few takers.
Though gifted with an instinctive understanding of how to emote and bring out the nuances of a character, Meena Kumari was also an actress who worked hard at her roles. She needed to know the woman she was portraying, and get under her skin, shedding her own persona in the process.
Watch her in movies as different one from the other as Parineeta and Kohinoor and you will see how Meena Kumari is the personification of the subdued, gentle, giving soul in the former and the fun loving, devil may care, regal woman in the other. In Parineeta, her entire body language is exactly as Sarat Chandra must have imagined of the heroine of his story. The way Meena moves, the very flow of her simple sari, the movement of her eyes, eloquent with unspoken words, the hesitation of her very being is evident in every frame. The lighter moments in the film are a rare contrast; for all practical purposes she embodies the essence of the Bengali girl bowed under the weight of her class and her unspoken adoration for a man above her station.
In Kohinoor, on the other hand we see a Meena Kumari who is regality itself. Her stance is that of a princess, she is girlish enough not to yet walk like a crowned queen, and yet it is clear she is no commoner. Matching her co- star Dilip Kumar line for line, expression for expression in every scene, her twinkling eyes and the way she bites her lip completes the portrayal of a woman in love with life and everything it has to offer.
Take a look at the scene when a disguised Dilip, in an attempt to rescue his lady love, tries to convince her to love the villainous Jeevan (who else?) who is holding her captive. Not recognising her lover, Meena who throws everything she can lay her hands on, on the two men. Fortunately the objects only strike Jeevan who beats a hasty retreat. When in her attacks on Dilip his false beard comes off and she realises who he really is, the expression on Meena's face is pure delight. The comic scene continues with her chasing Dilip who thinks she still does not know who he is, round and round the bed, still holding a large flower pot in her hand. It is a scene more suited for Johnny Walker and Kum Kum, but the film's main stars carry on with pure aplomb, not caring about their reputations as Tragedy King and Tragedy Queen.
Though she started as a child star and as Baby Meena overshadowed her elder sister, who was already acting in films, Meena Kumari first entered the audience consciousness as an artiste with Vijay Bhatt's Baiju Bawra. Her vulnerable girlishness, the expression of devout admiration for Baiju that shines out of her eyes, and her ready font of emotions coupled with the haunting songs she had as her share of Naushad's timeless musical score, helped her overshadow the more experienced Bharat Bhushan in scene after scene. The Filmfare trophy she won for the role was an intimation of many to follow…by the time Meena ended her career, she had created a record for winning the maximum Best Actress trophies from the magazine.
Tu Ganga Ki Mauj (Baiju Bawra, 1952)
Whether life followed reel or vice versa, Meena Kumari's filmography shows her sinking into the role of the suffering Indian woman with alarming regularity. Dilip Kumar shrugged off the tragedy king mantle to don lighter roles and indulge in more varied histrionics in films like Ram aur Shyam, Ganga Jamuna, Sagina and Shakti but Meena Kumari was unable to break free. Regardless of the production house and director, her roles demanded tears, and more tears. All of which the actress shed without the artificial help of glycerine.
I remember the lump rising in my throat in film after film where I would suffer with the actress as life and her co stars heaped on her emotional and social reasons for suffering. She was the unwed mother who could not acknowledge her child in Main Chup Rahungi; she was the suffering wife in Kajal teamed opposite Raaj Kumar; in Main Sunder Hoon, the colour of her cosmetically darkened skin caused her to shed tears over her non acceptance by her in-laws; in Dil Ek Mandir, she was torn between her lost lover who comes back into her life to treat her cancer-stricken husband, and her sense of duty… and so on. Regardless of the cause, co-star and story, Meena Kumari, was eternally beautiful but damned. The only saving grace was that some of the stories had a happy ending.
The repeated screen traumas suffered by the actress could not but have left an impression on her psyche. Especially as Meena Kumari delved into each of her roles with passion. Perhaps the ups and downs of her relationship with husband Kamal Amrohi, also a highly charged creative person, added their bit. There is evidence that behind the marital walls, violence was not unusual. Abrar Alvi in his interviews to me about Sahib Biwi Aur Gulam mentioned an evening when as shooting exceeded the given schedule, he had to deal with a heroine dissolved in tears because she knew she would suffer for the delayed return home. Two abortions, natural or forced, added to the personal angst. Films showed her spilling over with motherly love, while her own life was barren. In Vinod Mehta's biography of Meena Kumari, he quotes Kamal Amrohi as saying that Meena did not want children because they would interfere with her career; but many of Meena's melancholy poems reflect her sense of emotional loneliness that could have been allayed by motherhood.
Whatever be the cause of her personal angst, whether imagined or real, the fact remains that the once beautiful face and figure slowly fell victim to drinking and lost her freshness and charm. A mature Meena Kumari, like a mature Marilyn Monroe was physically disintegrating even as the roles kept her in the public eye. In Meena's case, only her talent, and her voice, which had a unique seductive quality as it enunciated Urdu and Hindi dialogues perfectly, kept the roles coming, even winning her trophies in the process.
Nothing proves this better than her swan song, Pakeezah. Look at the song sequences shot years before the last scenes. In Inhi Logon ne, Chalte Chalte and Thade Rahiyo, immortal numbers that are a benchmark of the perfect collaboration between choreography, performance, music and shot taking, Meena Kumari is an apparition of grace and beauty. Slim, graceful, her face and hands expressive with every nuance the words of the songs imply. Her looks are in sharp contrast to what the actress presents in the scenes shot at that point in her life when she had no heroine roles coming her way; had refused elder sister and aunt roles, and approached her estranged husband with an offer of dates to complete his held up film. The falling off of roles is a natural phenomenon as any actress crosses her prime in an industry that leans so heavily on beauty; but Meena Kumari had the star power to overcome that, had she had the discipline to keep away from alcohol and nurture her God given assets. Instead, she looked older than her years, a woman beaten by life.
Inhi Logon ne (Pakeezah, 1971)
Which brings me to Meena Kumari's looks. Without debate, she holds her own among the other heroines of her time. And the competition was stiff. Vyjayanthimala, with a perfect skin and large, expressive dancer's eyes, Nargis, who despite her unconventional looks could be sophisticatedly westernised as she did in Andaz or vulnerably pretty as in Deedar. Then of course there was Mother India where she grew in stature from a pretty young wife to a struggling widow to the mother who could turn avenging angel and shoot her own errant son. Gaining in the process a beauty that was almost spiritual in its intensity of emotion. There were other beauties too: the exquisite Bina Rai, the ethereal Madhubala, Kamini Kaushal who still held on to her porcelain prettiness as she aged, but Meena Kumari held her own place in this pantheon of beautiful women. By ensuring she never made an imperfect move, gesture or expression.
It is worthwhile to remember here that Abrar Alvi, while shooting, Sahib Biwi Aur Gulam had to scrap his first few reels of Meena Kumari because she 'looked terrible' in them. The reason, Alvi explained in my book, Ten Years with Guru Dutt Abrar Alvi's Journey was as much the use of a wrong lens as it was because Meena had a broad face. He goes on to speak of how the actress worked out with him, a sign system by which he would shoot her in profile or three-fourths face only, as the scene dictated, and never in full frontal.
The result is there for all to see. In no other film has Meena Kumari looked as beautiful, as bewitching or as seductive throughout. But it is not all to Alvi's credit. The actress herself added to the mystique of Chhoti Bahu. Entering into the spirit of the character, shooting through the almost year-long schedule in one continuous stretch, Meena fitted herself into the shape of the woman who is described to Bhootnath alias Guru Dutt as more beautiful and flawless than the moon itself. Her entire demeanour,  expression and body language, indeed her very voice tuned itself to being that infinitely beautiful being whom suffering only made more so.
Look at the final shot of the song Na Jao Saiyan as she looks up at her husband Rehman while clinging to his feet, and you will have no doubt left about her ability to create the aura of beauty when required. This, despite the fact that Vinod Mehta, struck as he is by the subject of his biography, says in his analysis that she was in real life, nowhere near an outstandingly beautiful woman.
Na Jao Saiyan (Sahib Biwi Aur Ghulam, 1962)
Nothing added as much to the legend of Meena Kumari as her leaving of it. For many it seemed the natural culmination to a life of suffering. To be abandoned and exploited, and left without money after earning  sums that were beyond the reach of lesser stars, and die sick in heart and body is a tale that cannot fail to touch anyone who hears it.
Meena Kumari died prematurely. Her death was the result of her own abuse of her body through drink. Drink also reduced her to a pawn in the hands of those who chose to exploit her, despite the proximity of a few who tried to shield her from it.
Yet, when she died, almost unrecognisable in her sickness as the woman who had held sway over her audiences for two decades, the entire nation mourned her loss. It was the death of a star who had in everything she did, in the life she had lived showed rare passion and talent, and reflected through the integrity of her acting skills the secret hopes, fears and tears hidden within many an Indian home.
Even today, her roles will find resonances among viewers, plied as they are with escapist fare, if only they would, like my young friend, take time off to watch Meena Kumari in any of her many, unforgettable roles.
(All pictures used in this article are courtesy the Internet)
More to read in Retrospectives
The Legend That Was Meena Kumari
Mahanayak Uttam Kumar – the Most Enduring Matinee Idol
'Fans Kya Hain, Mujh Sey Puchhon' – Looking Back at Rajesh Khanna
Nargis and Raj Kapoor – Redefining Dreams, Aspirations and Romance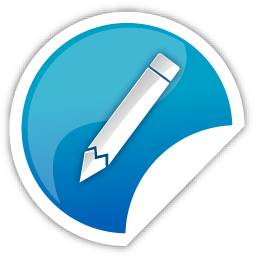 Whether you are new or veteran, you are important. Please contribute with your articles on cinema, we are looking forward for an association. Send your writings to amitava@silhouette-magazine.com
Silhouette Magazine publishes articles, reviews, critiques and interviews and other cinema-related works, artworks, photographs and other publishable material contributed by writers and critics as a friendly gesture. The opinions shared by the writers and critics are their personal opinion and does not reflect the opinion of Silhouette Magazine. Images on Silhouette Magazine are posted for the sole purpose of academic interest and to illuminate the text. The images and screen shots are the copyright of their original owners. Silhouette Magazine strives to provide attribution wherever possible. Images used in the posts have been procured from the contributors themselves, public forums, social networking sites, publicity releases, YouTube, Pixabay and Creative Commons. Please inform us if any of the images used here are copyrighted, we will pull those images down.