For the Connoisseur and the Dilettante: Incomparable Sachin Dev Burman
Renowned author Ramendra Kumar reviews the biography of his favourite music director SD Burman, Incomparable Sachin Dev Burman is written by HQ Chowdhury.
Normally I am not very keen to take up the arduous and challenging task of writing a book review. But when I was requested to review the biography of Sachin Dev Burman I jumped at the chance. For one simple reason – I am a humongous fan of Sachin Dev Burman. In my all time list of ten favourite Bollywood films, four have scores by the maestro – Pyaasa, Kagaz Ke Phool  Chalti Ka Naam Gadi and Guide.
The book, Incomparable Sachin Dev Burman written by HQ Chowdhury is a labour of love – 437 pages in all. It sketches the entire life script of the musical genius,  every note in the musical sonata created by the legend.
Beginning with the family background and early formative years, it moves on Sachin Da's Calcutta and Bombay Days. Since I was more interested in Dada's innings in Mumbai, I jumped headlong into the composer's long and hugely successful career in the Hindi film industry.
And what a treasure trove of fascinating nuggets and enchanting trivia I found page after page. "It is widely known that Sachin Karta (as Dada was known in Calcutta) left for Bombay in 1944 as he did not get adequate response from the Calcutta film industry," writes the biographer. One cannot help but wonder how (and why) the Bengali film industry, known for its aesthetic and its uber fine sense of  the artistic, let such a jewel slip away to more a commercial, glitzy and gaudy universe.
The biographer begins Sachin Da's tryst in the big, bad, world of Bollywood by recounting the composer's initial days of struggle to find his foothold in an industry dominated by the likes of  musical giants such as  Naushad.
Gradually, recounts Chowdhury, Dada came into his own. He slowly and steadily created his own niche in Bollywood. The biographer relates an incident which not only reflects Dada's musical genius but also his rather recalcitrant temperament. "The Baazi songs were scintillating and perfect to match India's first 'Film Noir' Hollywood. Sahir Ludhianvi wrote the ghazal, Tadbeer se bigdi hui taqdeer bana le that Sachin da converted into a night club song. An aghast Sahir protested. But that did not deter the stubborn Dada from sticking to the tune; he never liked interference in his work. Dada thus transformed his wailing Geeta (Roy) to a lively, sensuous singer…"
Dada's mellifluous compositions and the behind the scenes snippets associated sprinkle the pages as Chowdhury describes Dada taking commanding position as one of the top musicians in Bollywood. There are several incidents, which show the mettle of the man and his music. The author quotes Pulak Bandhopadhyay, the well-known Bengali lyricist, "There were many people in the house. A gentleman walked in and offered Sachin da, a bagful of notes. 'Tum jitna rupaiya dikhao, hum tumara picture nahin karenga,' said Sachin da in his broken Hindi. The man insisted but Sachin da gently asked him to leave. A family friend in the room said, 'Dada, why let go such a big offer first thing in the morning?'
'Have you ever seen a well? You must give it sufficient time to fill it up or else it will dry up fast. Music direction is just like that. I have a quota for every year. My quota for the year is over. I don't want to dry up fast."
If a similar offer was made to the present day composers? Many would grab it with both hands willing to sacrifice quality, melody and everything else at the altar of the Goddess of moolah!
Sadhin da's rendezvous with the best directors, lyricists, singers and other music directors are described with rare authenticity. It is clear that a lot of research has gone into every aspect of the book. We come to know that Bimal Roy approached Sachin da for Madhumati but since the latter was busy he suggested Salil Chowdhury's name.
There is also a very cute incident related to the father and son duo. For the film Funtoosh, Sachin da picked up the comedy piece Aei mere topi palat ke aa from Pancham's stock.
When the son protested pat came the dad's reply, 'Yes, indeed. But you should be happy that I have 'qualified' it to be used in my film.'
"Dada was testing his son's capability as a composer," explains the biographer.
According to me the pinnacle of Sachin da's career was undoubtedly the Guru Dutt classic Pyaasa. It has my most loved melodies by Mohammad Rafi,   Geeta Dutt and Hemant Kumar. Mohammad Rafi, in a new Sachin da-mentored avatar sang songs penned by the legend Sahir Ludhianvi and gave Indian cinema probably its most poignant song  ever – 'Yeh mehlon, yeh takhton, yeh taazon ki duniya.'
Pyaasa in a TIME magazine list, published in 2005, was rated as one of the top 100 movies of all times and the credit for this honour, to a significant extent, should go to Sachin da and Sahir. Unfortunately, according to Chowdhury, Pyaasa also brought to end the partnership of the two geniuses. They fell apart over ego issues and one of Hindi film industry's greatest musical jugablandis broke up forever. As a result in Guru Dutt's most aspirational venture Kaagaz ke Phool Sachin da teamed up with Kaifi Azmi. The music of this venture too was a huge success with Geeta Dutt coming up with the haunting Waqt ne kiya kya haseen sitam and Rafi once again giving us the pathos-ridden Dekhi zamaane ki yaari.
I would like to mention here that Sachin da seemed to have quite a difficult temperament and was not an easy person to work with. He and the melody queen Lata had a tiff and never worked together for six years during the most productive phase in their respective careers. Sachin da also had issues with others in the industry. To be fair, in case of Lata, Chowdhury presents several points of view. But his empathy clearly lies with Sachin da!
What make the biography unique are its listings – the songs, sung by Dada and the movies for which he scored the music and the utterly delectable anecdotes. These are interspersed facts and analyses. The book is a delight not only for the connoisseur but also for the dilettante, for the avid seeker of knowledge as well as the casual reader.
The publisher, Blue Pencil, deserves to be complimented for putting together a book which has a stunning cover, an attractive layout and excellent production values. At Rs. 599, it is a steal.
I would like to end by quoting  Manek Premchand, Historian, Hindi Film music who in the introduction to the biography writes, "Everyone has a different script, and while the ordainment comes from above the execution must be our own. It is for this reason that Dada Burman executing his role perfectly, was able to make wonderful tunes till the  very end of his life…." Touché.
Incomparable Sachin Dev Burman
Author: HQ Chowdhury
Publisher: Blue Pencil (a venture of Learning and Creativity-Silhouette Magazine)
MRP: Rs. 599
Pages: 470
ISBN: 978-81-939555-0-5
Available on: Amazon and Flipkart
To Buy Contact: sales@bluepencilpublishers.com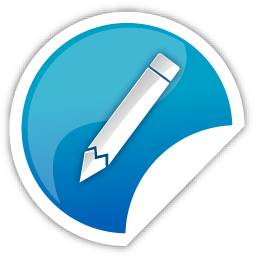 Whether you are new or veteran, you are important. Please contribute with your articles on cinema, we are looking forward for an association. Send your writings to amitava@silhouette-magazine.com
Silhouette Magazine publishes articles, reviews, critiques and interviews and other cinema-related works, artworks, photographs and other publishable material contributed by writers and critics as a friendly gesture. The opinions shared by the writers and critics are their personal opinion and does not reflect the opinion of Silhouette Magazine. Images on Silhouette Magazine are posted for the sole purpose of academic interest and to illuminate the text. The images and screen shots are the copyright of their original owners. Silhouette Magazine strives to provide attribution wherever possible. Images used in the posts have been procured from the contributors themselves, public forums, social networking sites, publicity releases, YouTube, Pixabay and Creative Commons. Please inform us if any of the images used here are copyrighted, we will pull those images down.