Incomparable Sachin Dev Burman and Yesterday's Melodies Today's Memories Launched in Mumbai and Delhi: A Report
Two memorable evenings marked the launch of Incomparable Sachin Dev Burman of HQ Chowdhury and Yesterday's Melodies Today's Memories of Manek Premchand in Bhavan Auditorium, Mumbai on Feb 20 and the IIC, New Delhi, on Feb 23. Unlike typical book launch events, the evenings were a celebration of music and memories with a mesmerizing audio-visual presentation and golden anecdotes shared by living legends Pandit Shiv Kumar Sharma and Ameen Sayani. The two authors reminisced about the struggles and peaks in their individual journeys towards writing their books.
Dil ka bhanwar kare pukaar…
Before you break out into pyar ka raag suno, pause for a moment. Did you know that the santoor that gently builds up the romance in the background just before the song starts was played by Pandit Shiv Kumar Sharma? As Dev Anand woos Nutan on the terrace of Qutab Minar, the music heightens the mood and creates a situation ripe for Dev to break out into… you guessed it, Dil ka bhanwar kare pukaar, pyar ka raag suno. For Jeevan ki bagiya mehkegi, Burman Dada did not have a structured plan. He invited Shiv ji and flute exponent Pt Hariprasad Chaurasia to play as they liked and backed them up with just a tabla.
As Pandit Shiv Kumar Sharma wrote in his Special Foreword for Incomparable Sachin Dev Burman, "I played the santoor in many of his films like Guide, Tere Ghar Ke Samne to name a few. Particularly in the film Guide, the song sung by Lataji, Mose chhal keeye jaaye, Pancham persuaded me to play the tabla which I had stopped playing long back. This is the genius of the Musical Maestro."
Little do we realize the finer nuances that go into each composition – in the orchestration, the prelude, interlude and postlude – and how each of the sounds adds a new dimension to the final product, i.e. the songs.
The pyar ka raag created by the legendary SD Burman where he was ably supported with the santoor by Pandit ji, the haunting melodies composed by Pandit ji himself for various films became the cause for celebration in this unique musical book launch in the premises of the historic Bharatiya Vidya Bhavan Auditorium, at Chowpatty, Mumbai.
Aptly titled Dil ka bhanwar kare pukaar, the audio-visual presentation prepared and presented by noted musicologist-author Manek Premchand explored these evergreen songs with new insights into their making, opening up a new world, particularly for those who love Hindi film music of an era when melody ruled.
Two outstanding music books were released formally by Padma Vibhushan Pt Shiv Kumar Sharma and Radio's iconic host Ameen Sayani. HQ Chowdhury, author of Incomparable Sachin Dev Burman, who had flown down from Dhaka, Bangladesh, especially for the book launches and Manek Premchand, noted musicologist and author of Yesterday's Melodies Today's Memories (YMTM) were warmly appreciated by the living legends for the untiring effort and passion that led to the creation of the books.
Shivji welcomed HQ Chowdhury to Mumbai warmly, saying "jinhone laajawab kitaab likhi hai Burman Dada pe. Aur aap log zaroor padhein usko. Jin logon ne Burman Dada ka music suna hai, Burman Dada kya shakhsiyat thhe, kahaan se aaye thhe, kaise woh bane, unke bare mein aapko bahut jaankari milegi" (HQ Chowdhury, the one who has written a marvelous book on Burman Dada. People who have heard Burman Dada's music would be able get a lot of information on what kind of a person he was, where he came from and how he made himself the legend he became.)
Elaborating on his own personal experiences with Burman Dada, many of which are unpublished, Shivji recalled wonderful instances that reflected many shades of Burman Dada's personality, his sense of humour and his deep passion towards his music. Read Burman Dada Had a Great Sense of Humour': Pandit Shiv Kumar Sharma.
Radio icon, the legendary Ameen Sayani highlighted the unique qualities of Hindi film music, saying the songs light the lamp of unity, spread love and peace and turn the Autumn of life into green monsoons. He recalled how he had started the Binaca Geetmala with a budget of only 25 rupees for each episode where he had to write the script, play the anchor, produce the programme and also check the mail. The top broadcasters shied off because the budget was peanuts and Ameen Sayani took up the challenge. The maiden Binaca Geetmala was a hit from the word go and attracted a deluge of 9,000 mails (they were expecting 150-300 at the most)! It kept growing in popularity till a time when the mail wave reached 65,000+ letters in a week! One must remember that it was the pre-mobile, pre-email era when only snail mail prevailed and fans duly sent their recommendations through postcards or inland letters.
Hailing Manek Premchand as a "path nirdeshak", Ameen Sayani hailed the "khoobsurat" books written by him.
Ameen Sayani appreciated HQ saying "bahut gazab ki kitaab likhi hai". Mentioning how he is a huge admirer of SD Burman, having met him several times, having been to his house and managed the publicity of his films, Ameen Sayani said, "Maine sirf 60-70 pages padhe ab tak aur main chhod hi nahin saka kitaab." (I have read about 60-70 pages till now and I was not able to put down the book.) He explained how the book traces the life of SD Burman right from his birth and childhood as a prince and how classical music and Bangla folk music came into his life and so on.
HQ Chowdhury admitted that he had never written a book earlier, just a few articles here and there. "It was my guru Manek Premchand's book, Yesterday's Melodies Today's Memories that inspired me to write," he said.  He spoke about how it had taken 6 years for him to write the book and he consolidated the material available in public domain. "My only contribution was the Bengali chapter of SD Burman's life which was very tough for me. I had to travel long distances, looking up 80-90-year olds, take their interview, validate the material I got and that's how I proceeded. I am not a writer, I am a man from science and technology. So it was tough for me," he said.
Manek Premchand said, "When people had said santoor does not have a glissando and that is why it is not a classical instrument, Shivji had said something that has stayed with me. He said, 'A musical instrument has a personality of course but it has a lot to do with the person behind the machine.' Just as Dada Burman had left his comfortable royal heritage to struggle and carve out his place in music and eventually the Bombay film industry, Shiv ji too had turned away from a cushy job to come to Bombay, struggle and single-handedly give santoor the position of eminence in music…I don't know if you realize the enormity of what he has done. Today we have santoor musicians, santoor restaurants, santoor soap…" added Manek Premchand.
The two books were formally released by Pandit Shiv Kumar Sharma and Ameen Sayani along with author Lata Jagtiani, actor Sadhana Singh, Yogesh Kamdar among others. The 600+ audience that included many music and cinema connoisseurs enjoyed an evening when the Golden Era of music came to life once more.
The Musical Book Launch in Mumbai
For music buffs in Delhi, the much appreciated audio-visual presentation was the highlight of the twin book launch that took place three days later at the prestigious India International Centre on Saturday, February 23. The  clips of songs (each with a captioned insight into the speciality of the song) reflected the genius of the legendary SD Burman and santoor exponent Padma Vibhushan Pandit Shiv Kumar Sharma leaving the audience mesmerized and wanting more of the evergreen music.
The Chief Guest, Honourable Shri L K Advaniji, spoke of his connection with cinema from the time when his father owned two cinema halls and how he used to write on cinema for the Organiser. Filmmaker Pratibha Advani reminisced about the challenges she had faced while making shows on film music for Doordarshan. Describing the presentation as an eye-opener, Pratibha Advani congratulated Manek Premchand for preparing it with enduring passion. She also congratulated HQ Chowdhury, the author of Incomparable Sachin Dev Burman. Movies, her most favorite form of entertainment, propelled her to make thematic movies based on Hindi cinema, she said. She recalled the challenges she faced when working on the programme, Yaadein, for Doordarshan, when sourcing song clips from producers and distributors was an uphill task, before YouTube made life easier in this regard.
HQ Chowdhury and Manek Premchand answer questions posed by Monica Kar
Answering questions posed by anchor Monica Kar, music enthusiast and writer who had come from the United States, HQ Chowdhury said the idea of exploring Dada Burman's life and works first struck him around 1966 when he first heard Rula ke gaya sapna mera (Jewel Thief) composed by SD Burman and came to know that it was the same person, Sachin Dev Burman, who had sung the iconic Mono dilo na bondhu. How can a man compose such diametrically different tunes? This was the thought that stayed with him. "And I became his fan. That's how it started. And as time went by I realized that SD Burman was not so well known in Bengal as a composer and that he was not much of a singer in Bombay," he said.
The thought of packaging everything he gathered about SD Burman in a book crossed his mind.  Yesterday's Melodies Today's Memories (YMTM) helped him understand the style in which someone's life and music can be explored.  After four years of hard work when the book was almost complete, his computer crashed and everything was gone. HQ Chowdhury started again from scratch, and that took another two years and finally when it got into shape, auto-correct had messed up Hindi and Bangla names and words. The first edition was thus published. HQ Chowdhury also gave credit for "polishing" the book to Blue Pencil, acknowledging the cooperation of everyone, including Sundeep Pahwa, Antara Nanda Mondal, Monica Kar, Peeyush Sharma, Partho Mondal, without whom, according to him, the second edition would not have been possible.
Manek Premchand recalled that it took him six years and nine months to write YMTM and it all started when he began "badgering" the immensely knowledgeable and well-connected Sultan Arshad Khan to write a book while he was in Bombay working for PIA.  That eventually did not happen as Sultan Arshad Khan moved back to Karachi and that's when Manek himself took up the onerous task. "The real high was meeting some people whom you felt as if you had stepped into a different universe. Manna Dey for example, I went at 3:30 pm to interview him and left at 9:30 pm with 3 spools of tape recordings of the interview. He left such a lasting impression on me. How can a man be such a fantastic speaker with culture in his voice and such beautiful words in English! Snehal Bhatkar, for his utter humility, Majrooh Sultanpuri, Lata Mangeshkar, Shiv ji later… they are extraordinary!"
Referring to his memorable interviews for YMTM, Manek recalled Prem Dhawan, the humorous Gulshan Bawra, Lata Mangeshkar for her analytical approach. "OP Nayyar was family for 10-15 years," he said, responding to a question from the audience. "We were very close and had many dinners together and saw so many movies together. He lived life king size. Extraordinary human being."
An evening that brought alive the music that enthralls music lovers till today, and brought to light the people that created this magic, finally drew to a close and became a golden memory that will be revisited time and again.
'Burman Dada Had a Great Sense of Humour': Pandit Shiv Kumar Sharma
More to read
For the Connoisseur and the Dilettante: Incomparable Sachin Dev Burman
Hitting the Right Notes: In Conversation With Author Manek Premchand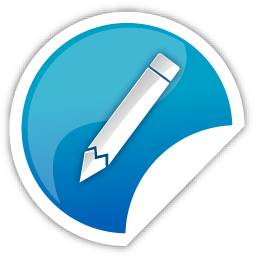 Whether you are new or veteran, you are important. Please contribute with your articles on cinema, we are looking forward for an association. Send your writings to amitava@silhouette-magazine.com
Silhouette Magazine publishes articles, reviews, critiques and interviews and other cinema-related works, artworks, photographs and other publishable material contributed by writers and critics as a friendly gesture. The opinions shared by the writers and critics are their personal opinion and does not reflect the opinion of Silhouette Magazine. Images on Silhouette Magazine are posted for the sole purpose of academic interest and to illuminate the text. The images and screen shots are the copyright of their original owners. Silhouette Magazine strives to provide attribution wherever possible. Images used in the posts have been procured from the contributors themselves, public forums, social networking sites, publicity releases, YouTube, Pixabay and Creative Commons. Please inform us if any of the images used here are copyrighted, we will pull those images down.