Simple, Soulful, Sublime: The Music of Hemant Kumar
"Simplicity and generosity were his hallmark as a man, and the tunes had an innocence and sweetness that only he could have created. Steeped as he was in Rabindra Sangeet and classical music, he could transmute his grasp and knowledge in an uncomplicated way into his film compositions that made them utterly melodious, contributing to their instant appeal." A humble tribute to the legendary singer-composer Hemant Kumar.
Yeh raat yeh chandni phir kahaan
Sun ja dil ki dastaan…
A wind blown beach. The moon plays hide and seek amid the dark clouds. A city slick Dev Anand beckons his lady love, leaning against the beach hut, strumming his guitar and sending Geeta Bali into throes of ecstasy. A song that becomes synonymous with the romanticism of the moon. A song that catches the imagination of the youth of the country. A song that catapults a tall, unassuming, dhoti-and-long-shirt clad, bespectacled singer into the frontline.
Jaal (1952) brought together the best of talent – Sachin Dev Burman's music that touched the pulse of the audience, Sahir Ludhianvi's lyrics that painted the most beautiful imagery of a moonlit night, the talented film director Guru Dutt, the debonair Dev Anand, the vivacious Geeta Bali and Hemant Kumar, whose deep, romantic voice had a unique, soothing resonance, unlike any other singer in Hindi film music.
Yeh raat yeh chandni phir kahaan (Jaal,1952)
Hemant Kumar was not new to music or popularity when this song topped the charts nationwide. In his native Bengal, he was ruling the music world as Hemanta Kumar Mukhopadhyay, creating music that spanned an extensive range from Rabindra Sangeet to non-film or adhunik to songs that spoke of the arduous struggles and pain of the common man. His voice is easily the most popular among all male voices and he had an uncanny ability to make even difficult Tagore songs hummable or radical poetry become the chart-topping hit 78 rpms. But more on that later…
Born in Varanasi and educated in Calcutta's Bhowanipore-based Mitra Institution, Hemanta did enroll in engineering in Jadavpur University, only to quit a year later to pursue his real calling… music. It was mid-1930s and Bengal was witnessing a historic surge in cultural revival and experimentation. The New Theatre's Studios was creating path-breaking cinema and the great music composer-singer Pankaj Mullick was spearheading the spread of Rabindra Sangeet into popular idiom. The world of music was making space for innovation and bold socio-political expressions. There was ample opportunity for new talent to surface and spread wings.
Hemant Kumar tried his hands at literature but egged on by his friends, the noted poet Subhas Mukhopadhyay and novelist Santosh Kumar Ghosh, he formally stepped into a music career with his first All India Radio recording in 1935.
Two years later, he cut his first non-film gramophone disc with the Columbia label. There was no looking back. For nearly five decades (from 1937 to 1984), Hemanta had the unique distinction of recording non-film discs with the EMI's various labels including HMV and Columbia every year during Durga Puja. Even two decades after he passed away, his commercial viability remains undiminished propelling EMI to release his repackaged songs.
By 1947, Hemanta had dabbled in all kinds of music – Hindi non-film songs, Bengali film songs starting with Nimai Sanyas (1941), self-composed Bengali non-film songs and Hindi film songs, starting with Irada (1944). He had also sung Rabindra Sangeet in films (in Apradh, 1942 and Priya Bandhabi, 1944) and recorded a Rabindra Sangeet album. Alongside he joined the Indian People's Theatre Association (IPTA), which driven by the ravaging havoc caused by the Great Bengal Famine of 1943 and the abject indifference of the administration and the wealthy classes towards controlling it, was breaking new ground in giving voice to the common people.
Hemanta was being noticed, talked about and critically appreciated. But it was just one iconic song that propelled Hemanta and his fellow IPTA songwriter and composer Salil Choudhury into sky-rocketing popularity in 1949. Hemanta and Salil poured out their anguish against the hunger unleashed on the unsuspecting rural masses in "Kono ek gaanyer bondhu katha tomai shonai shono" (let me tell you the tale of a village bride) – a six-minute-long song that weaved a poignant imagery of a happy and contented farmer's bride whose sweet, idyllic home is suddenly swept into the vortex of a crippling famine and poverty. The song recorded on two sides of a 78 rpm became a runaway hit, reaching audiences nationwide. Hemanta became a household name. My father remembers what an impact this song had created in Varanasi, when as school students he and his friends used to crowd around the gramophone to listen to the song.
More non-film songs followed from the Hemanta-Salil team, each combining an eclectic mix of sensitive, pro-people poetry and heart-touching music.
Kono ek gaanyer bondhu katha tomai shonai shono (Hemanta Mukherjee, Salil Choudhury, 1947)
In Bombay, the scenario was changing just as rapidly. The world of Hindi film music was starting out on its golden era with Hindi films laying as much emphasis on the quality of music as on the storyline, star cast, crew and production values. Never before had the Hindi film industry had such a conglomeration of musical greats – Sachin Dev Burman, Naushad, Shankar Jaikishan, Sajjad Hussain, Anil Biswas, Ghulam Mohammad,  Bulo C Rani, C Ramachandra… each making music that explored new avenues, tapped the full range of the singer's skills and created music that outlived the film for which it was used by years and decades.
S D Burman's uncanny ability to find the perfectly matching voice for each song he composed made Hemant Kumar get one of the best songs of his career in Hindi films. 'Yeh raat yeh chandni phir kahaan' firmly established Hemant Kumar as Dev Anand's romantic voice. As Hemant Kumar remarked in an interview to Peeyush Sharma in January 1989, "A sort of romantic pairing of my voice with his (Dev Anand's) screen image was created by Sachin Babu. People simply loved it. Those numbers were really popular. Dev Anand was a big name a very prominent hero. His songs had to be very carefully crafted with lots of effort and dedication." (Read this exclusive interview of Hemant Kumar)
Writes Ganesh Anantharaman in his book 'Bollywood Melodies: A History of the Hindi Film Song', "The true measure of Hemant Kumar's musical virtuosity can only be comprehended when you consider him as composer, his awesome reputation as singer notwithstanding. Simplicity and generosity were his hallmark as a man, and the tunes had an innocence and sweetness that only he could have created. Steeped as he was in Rabindra Sangeet and classical music, he could transmute his grasp and knowledge in an uncomplicated way into his film compositions that made them utterly melodious, contributing to their instant appeal."
Hemant Kumar's haunting melodies
Hemant Kumar was not only an established singer but also an excellent music director. Hugely successful as singer-composer in Bengal, he brought his exquisitely soft and melodious, simple and sweet music to Bombay and made it his trade mark.
This typical Hemant Kumar style can be seen in a number of songs he composed. Kahan le chale ho bata do musafir (Durgesh Nandini, 1956) is an outstanding delicate melody. Or listen to the feather touch Kuchh dil ne kaha kuchh bhi nahin and Dhire dhire machal ae dile beqarar (both Anupama, 1956),  Rafi's duet with Arati Mukherjee Sara mora kajra chhudaya tune (Do Dil, 1965) and Kishore's soothingly melancholic Woh sham kuch ajeeb thhi (Khamoshi, 1969) exemplify the archetypal Bengal softness.
Says Vijay Kumar, a writer of great sensitivity, "Hemant was born in Varanasi. A believer will tend to attribute the divinity, the dignity, the loftiness in his voice to this connect. I would rather take it as the presence of aakash tattva – the ether – the tattva that is beyond the ken of sensory and therefore divine. It was this divinity, this religiosity in his voice that prominently involved him in Mahalaya: the invocation of the mother goddess to descend on earth, performed seven days before the Durga Puja.
On the flip side however, his singing could hardly deliver sensuousness intended in a song. Consider again that solo from Bees Saal Baad – Zara nazaron se keh do ji. It is so sweet, but falls short of the intended flirtation! But the same divinity takes the Mamta number – Chhupa lo yun dil mein pyar mera, to a different level – what a self-effacing love is all about! And this song is so close and true to the circumstances of the lovers on-screen."
At the invitation of director Hemen Gupta who was making the celluloid version of Bankim Chandra Chatterjee's path-breaking novel Anandamath, Hemanta created his first musical score for a Hindi film in 1952. Taking on the name Hemant Kumar (dropping the 'a' to match the Hindi pronunciation), he created music that was an eclectic mix – Vande Mataram rendered by Lata Mangeshkar with its marching beat touched the patriotic fervour of the nation freshly independent from imperial rule, while 'Jai Jagadish Hare' with Hemant Kumar chanting the slokas and Geeta Dutt soulfully describing the Dashavatara presented Hemant Kumar's command over Sanskrit (an evidence of this was reflected again in his rendition of 'Kashchit kanta biroho guruna' from Kalidasa's Meghdootam in Alor Pipasa).
It did not help matters that Hemant Kumar was a six-footer and Geeta Dutt comparatively much shorter in height. Moreover, Geeta Dutt had to keep walking towards the mike and away from it to lower and heighten the volume of her rendition. To make matters more difficult, she had to keep climbing on and off a raised wooden plank to match height with Hemant Kumar! (Source of anecdote: Nirmal Phophalia quoting Devi Dutt)
Jai Jagadish Hare (Anandamath, 1952)
Sixteen songs, 16 hits and one film – Nagin (1954). Hemant Kumar the composer was now just as successful and popular as the singer.  The smart use of the clavioline to resemble the 'been' of the snake charmer and the use of folk was the talk of the town. Offers poured in.
Says Vijay Kumar, "If I am to pick one film that overwhelmingly owed its success to its music, it was Nagin. However, Hemant's music achieved many a thing beyond the box-office success of the film. First, it confirmed the acting credentials of Vyjayanthimala and firmly entrenched her in the Industry. Second, it launched Pradeep Kumar rather high and this fortuitous ascent lasted him for quite a while, his histrionics mediocrity notwithstanding. Third, Hemant himself got launched as a commercially viable singer. His four songs in the film were as popular as those of Lata."
Says Dibyendu Dey, a young record collector and music lover from Santipur, West Bengal, who is also admin of the Hemant Kumar The Man with the Golden Voice Facebook group, "His major contribution I think was the music of Nagin… Bela Mukherjee, Hemanta da's wife wrote in the biographical book Amar Swami Hemanta that snakes came into cinema halls when the been music played in that film."
Man dole mera tan dole (Nagin, 1954)
Hemant Kumar also excelled in haunting melodies, that used the delectable echo, humming and whistling to accentuate the voice and lyrics – sample Kahin deep jale kahin dil (Bees Saal Baad, 1962), Jhoom jhoom dhalti raat (Kohra, 1964) and Koi door se awaz de chale aao (Sahib Biwi Aur Ghulam, 1962) which used minimal instruments . The poignant and heart rending Na jaao sainyya chhudake bainyya by Geeta Dutt is inspired from his own Bengali hit Oliro kotha shune bokul haashe although the two songs sound very different in mood.
Says Vijay Kumar, "Hemant's music in Sahib Bibi Aur Ghulam seems so much responsive to the sentiments on the ground, of the moment. Each song has a visual effect. Piya aiso jiya mein – one can visualize Chhoti Bahu's bracing up for the occasion – the critical meeting with her swami! Despair is writ large in the music of Koi door se awaj de chal aao, unmistakably conveys the irreversibility of the situation – that the master will not return!"
Music directors Ravi and Kalyanji Anandji carried Hemant Kumar's legacy forward composing many of their songs based on the training they received from their Guru.
Piya aiso jiya mein (Sahib Biwi Aur Ghulam, 1962)
Destiny had more in store for Hemant Kumar as Bengal was beginning to miss its preferred singer. Ace director Ajoy Kar went to Bombay to sign up Hemant Kumar as singer-composer for Shapmochan (1955), a romantic musical with Bengal's famous on-screen couple Uttam Kumar and Suchitra Sen as the romantic lead. The film was a superhit and so were each of its songs. Bengal's King of Hearts Uttam Kumar had found his perfect voice in Hemanta.
Says Sounak Gupta, blogger, collector and archivist of Indian Music on Gramophone Records who runs the YouTube channels GeetaDuttDevotee and Sounak93, "It is difficult to gauge a reason behind the immense acceptance that Hemanta's voice got – there may be so many! One of his greatest powers, I believe, was his voice, which possessed a rare emotive quality, and could carry most compositions with ease. Hemanta, as it appears from his discography, didn't get into singing musically complicated compositions – he himself is said to have refused offers to sing such songs.
Even when it came to the composition of two classical pieces in Shapmochan, where Hemanta was the Music Director, he didn't hesitate to request his playback artistes for the film, Pandit D V Paluskar and Pandit Chinmoy Lahiri to compose the classical pieces independently."
Adds Sounak, "Whatsoever be the cause behind Hemanta staying away from complicated compositions, what one could easily conclude from the songs Hemanta sang is that, he could glide through the compositions with remarkable smoothness. No jerk of unnecessary musical ornamentations or extrovert expressions ever hinders the listening of Hemanta's music!"
Agrees Gajendra Khanna, music enthusiast, record collector, archivist and admin for geetadutt.com, shamshadbegum.com, madamnoorjehan.com and anmolfankaar.com, "Hemant Kumar was amenable to experiments in genres of semi-classical, folk or western melodies. In general he preferred composing simple melodies that appealed to the common man as compared to over orchestrated works (though he has done those as well). This simplicity is at the core of his works and adds a real charm to it.
When you are watching movies having his compositions, they do not jump in your face and take away from the narrative. They are also easy to assimilate in the mind of the listener making him want to hum them and keep in their mind to be recalled later to enjoy in solitude.
Many of his songs in a sublime manner are able to tug at your heartstrings and make a permanent place in your heart."
Straddling both worlds of Bengali and Hindi film music as well as non-film and Rabindra Sangeet with equal dexterity, Hemant Kumar made sure that what he missed out in Bombay, he more than made up for it in Calcutta.
Harano Sur, Marutirtha Hinglaj, Neel Akasher Neechey, Lukochuri, Swaralipi, Deep Jwele Jaai, Shesh Parjanta, Kuhak, Dui Bhai, Surjatoran,  Alor Pipasa, Suryatapa, Nayika Sangbad, Taser Ghar, Adwitya, Kuheli, Sathi Hara, Swaralipi, Saptapadi and so many more – in film after film Hemant Kumar created musical scores that were melodious, easy and hummable, establishing a direct connect with his audiences.
Says Sounak, "Hemanta Mukherjee's characteristics as a composer, perfectly blends with the traits of the singer Hemanta Mukherjee. A typical 'free flowing' musical simplicity and a 'straightforward' approach towards capturing emotions through the tunes, I believe, form the base of Hemanta's compositions. That's perhaps one of the foremost reasons behind his successful compositions of 'Romantic' numbers, which demand not classical expertise, but expressions, that sound true.
One is simply swayed when one hears tunes like 'Ei to hethay kunjachhayay' (Kishore Kumar-Ruma Devi) or 'Ei path jodi na sesh hoy' (Hemanta Mukherjee-Sandhya Mukherjee) – the compositions just keep haunting! These songs have almost become synonymous with 'Love'! Again, songs like 'Tumi je amar' (Geeta Dutt), 'Michhe dosh diyona amay' (Pratima Banerjee), 'Chanchal mayuri e raat' (Lata Mangeshkar) or 'Nirobe jato kotha' (Robin Majumdar, Alpana Banerjee) show, how easily emotions can be expressed through music!"
Alongside in Rabindra Sangeet his albums were outpacing his contemporaries. Especially, when he teamed up with Kanika Bandopadhyay and Suchitra Mitra to create the Gitinatyas (Tagore's dance dramas) such as Valmiki Pratibha, Shyama, Shapmochan, Chitrangada and Chandalika, this triumvirate along with Debrabrata Biswas and Sumitra Sen became the most popular Rabindra Sangeet exponents of the era.
Hemant Kumar's native language proved to be his platform for experimentation and innovation and he reused the successful tunes in Hindi. O banshi te daake she (Surjomukhi, 1956) in his own voice was replicated as an evocative Lata number Chhup gaya koi re (Champakali, 1957), Jibon purer pathik re bhai (Palatak, 1963) was reused as Janam se banjara hoon bandhu (Rahgir, 1968). He sang his own best solo Eyi raat tomar amar (Deep Jele Jai, 1959) again in Hindi as Yeh nayan dare dare (Kohra, 1964)… there are several such instances.
Chhup gaya koi re (Champakali, 1957)
Says Gajendra, "His renditions appealed to the heart rather than the mind. He could make it leap in joy as well as give an undercurrent of sadness to your surroundings. His voice had a "soz" which made him a popular choice among other composers as well. He was quite adept at expressing multi-layered feelings with his mellifluous voice which can never be forgotten."
Observes Dibyendu, "Hemant Kumar was not like others composers. He liked to make light and sweet tune for his films and told his singers that he just wanted the simplicity with sweetness in the song. In an audio Interview, Lata Mangeshkar once said, 'Hemant da was so simple at the time of composing music for his films… He always preferred melody in the song… the sweetness of the tune. He told me, Lata mai yehi chahta hoon is gaane mein.' I personally think that he has a different place in the heart of millions of Hindi song lovers for this enormous quality."
After Nagin, Hemant Kumar's biggest hit was the Lata solo 'Kahin deep jale kahin dil', in Bees Saal Baad (1962), a film he produced himself, launching Biswajit opposite Waheeda Rehman.  Waheeda continued to be his chosen lead actor for two other successful movies he produced – Kohra and Khamoshi.
Kahin deep jale kahin dil (Bees Saal Baad, 1962)
The soothing, sweet and melancholic quality of his music found true expression in Guru Dutt's Sahib Bibi Aur Ghulam (1962) where each song captured the mood of the situation perfectly. The desolation and melancholia of Chhoti Bahu could not have found a better voice than Geeta Dutt who came up with her three career best songs – Koi door se awaz de chale aao; Piya aiso jiya mein samaaye gayo re and Na jaao sainyya chhudake bainyya, tugging at the heart strings of countless music lovers. As Hemant Kumar put it in his interview to Peeyush Sharma, "Geeta was very gifted. Her voice was very, very sweet. I have never heard such a honey coated voice."
Says Parag Sankla, an ardent Geeta Dutt fan who runs two YouTube channels (the flagship GeetaDutt.com channel and Parag Sankla) devoted to her popular as well as rare music that have more than 1200 songs, "Amidst the tumultuous times and personal problems, Geeta Dutt found time to sing in 35 or so odd movies in 1957 honoring all of her singing commitments that were made before her difficult times. During this period one of the popular music directors was Hemant Kumar. Geetaji sang not in one or two but seven movies of Hemantda during 1957.
Aaja zara mere dil ke sahaare dilruba (Ek Jhalak, 1957)
Hemantda was very busy that year. So was Geetaji. These movies were Bandi (a solo and two duets), Ek Jhalak (three solos and two duets), Fashion (a solo and a duet), Hill Station (two solos and a duet), Kitna Badal Gaya Insaan (two solos), Miss Mary (a solo), and Yahudi Ki Beti (four solos and two duets). Amazing thing about this is that almost all songs in all of these movies were hits. A great achievement by Hemantda. And, Geetaji played a large role in that success. Most of these songs were pleasurable listening experiences."
His duets with Geeta Dutt are a class apart, be it Hindi or Bengali. Can we ever have enough of the delicate Gumsum sa yeh jahan (Duniya Jhukti Hai, 1960) or Neer chhoto khoti neyi, akash to bodo (Indrani, 1958).
Neer chhoto khoti neyi, akash to bodo (Indrani, 1958)
If you think of Hemant Kumar, the composer, which song comes to your mind first? Opines Gajendra, "I think he was much more at home in his Bengali compositions where his work is more prolific of course. There are many songs one could choose but I would like to go for a song where he is not in usual "comfort zone" of soulful slow renditions being done by his singers. This song is Eyi Mayabi Tithi from Sonar Harin (1959), a nice pacey composition with lots more orchestration than normal where he uses Geeta's talents very well.
I absolutely adore his song, "Dil se shehzaade hum hain" from movie Lalten (1956) where he has brought out the joie-de-vivre very well and also has an edge of naughtiness which is not seen as often from him as I would have liked. The small touches like how he says "Dil se shehzaade hum hain soorat bhale mawali ki, khali pocket rakhte hain par photo Geeta Bali ki".
I am also quite fond of his song "Tera hai jahaan saara" from Uski Kahani composed by Kanu Roy. The song has minimal instrumentation but his voice adds a lot to Kaifi's words. Also like his singing in Raami Dhoban (just listen to Kaun akeli albeli jamuna nahaaye re!), dohas in Saranga (great job for Sardar Malik).
A discussion on his singing is totally incomplete if one does not include his non-film work. "Bhala tha kitna apna bachpan" sung by him for Kamal Dasgupta is a really fabulous example of the quality of his non-film work which was no less than his film work. Just listen to that song once and see what a level he has taken Faiyyaz Hashmi's lyrics to. He transports one to one's own "bachpan" instantly. Also, what he has been able to achieve in Rabindra Sangeet cannot be forgotten for a very long time.
Tera hai jahaan saara (Uski Kahani, 1966) – a tune inspired by the Rabindra Sangeet Amare paraye paraye khepiye bairaye kon khaipa shey
Two sparkling musical scores of his repertoire in Hindi films happened in the late sixties – Anupama and Khamoshi. Writes Ganesh Anantharaman, "In 1966, Hemant composed something as apt as Lata's 'Kuch dil ne kaha' and his own 'Ya dil ki suno duniyawalon' for Hrishikesh Mukherjee's somber Anupama. But his best score came three years later for Khamoshi, where listeners had the predicament of choosing their favourite from three heart-tugging melodies. 'Hamne dekhi hain un aankhon ki mehekti khushboo' is lyricist Gulzar at his best. 'Tum pukar lo' in Hemant's own voice is arguably the most haunting solo of the decade. And in getting Kishore Kumar to render the sublime 'Woh shaam kuch ajeeb thhi' Hemant Kumar proved Kishore's caliber as a serious singer much before any other composer."
Tum pukar lo (Khamoshi, 1969)
It was a labour of love from all concerned and hence the end result was immortal. As Hemant Kumar said, "The Khamoshi song, I recorded in a small tape recorder and gave it to him (Kishore Kumar). He took it home, listened to it for two-three days and then called me on the phone and said, 'This is Kaka's (Rajesh Khanna) film, I will bring the correct mood to the song. Please don't worry. And he did sing it so beautifully." (Exclusive interview with Hemant Kumar)
Haunting music composed by Hemanta Mukherjee (Hemant Kumar) was one of the most remarkable highlights of both Deep Jele Jai, and its Hindi remake by Asit Sen Khamoshi, that came ten years later. The ethereal number 'Eyi raat tomar amar', sung by Hemanta himself was a climactic number and captured the agony of Radha exceptionally well as she saw her world of love crumbling all around her. Asit Sen himself reportedly stepped in for the few silhouette shots required for portraying Debashish.
'Eyi raat tomaar aamar' (Deep Jele Jai, 1959) is one of the best known haunting numbers of Hemanta Mukherjee. He later used the same tune in Yeh nayan dare dare (Kohra), a superhit song. But what is not commonly known is that Tum pukar lo, the Hindi counterpart of Eyi raat tomar aamar used in the same situation is actually an improvisation on the Bengali number with the core elements remaining the same. So we got three gems Eyi raat tomar amaar, Yeh nayan dare dare and Tum pukar lo from one composition!
It's been 26 years since Hemant Kumar breathed his last on 26 September, 1989. But his popularity remains unfazed. Walk into any Durga Puja pandal in Delhi and chance is you will hear Hemant Kumar's evocative voice taking you through the arduous and lonely journey of the runner as he runs through the wild forests carrying bundles of mail… "Runner chhootechhe tai jhoom jhoom ghanta bajchhe raate".
Think about haunting melodies in Hindi film music and 'Tum pukar lo', 'Yeh nayan dare dare', 'Koi door se awaz de', 'Jhoom jhoom dhalti raat', 'Kahin deep jale kahin dil', 'Dheere dheere machal aye dil-e-bekaraar', are sure to figure in the list.
Says Dibyendu, who created the Facebook group Hemant Kumar: The Man With The Golden Voice in 2008 with just 50 members, "It has crossed 3,250 members and most of them are not Bengalis. I have to add almost 20 members per day. Each day some rare pics and songs are shared here. Some members also share their personal experiences with him. He is an immortal singer, a legend. He is our Hemant Kumar… 'Ekdine to hoini ami tomader eyi Hemanta' (I did not become your Hemanta in one day)."
The legend lives on in the hearts of his listeners. The songs of solitude, the voice of humanity, the deep pathos and an outpouring of feeling that connects instantly… every time you listen to Hemant Kumar, his voice touches you to the soul.
'Jaane woh kaise log the jinke pyar ko pyar mila
Humne to jab kaliyan maangi kaanton ka haar mila'
Jaane woh kaise log the jinke (Pyaasa, 1957)
More to read
'The Music Director Knows which Voice would do Full Justice to his Composition' – In Conversation with Hemant Kumar
The Incomparable Music Of S D Burman Transcends Generations
Geeta Dutt – The Skylark Who Sang From The Heart
Manna Dey: A Rare Voice That Excelled In All Music Genres
Hope you enjoyed reading…
… we have a small favour to ask. More people are reading and supporting our creative, informative and analytical posts than ever before. And yes, we are firmly set on the path we chose when we started… our twin magazines Learning and Creativity and Silhouette Magazine (LnC-Silhouette) will be accessible to all, across the world.
We are editorially independent, not funded, supported or influenced by investors or agencies. We try to keep our content easily readable in an undisturbed interface, not swamped by advertisements and pop-ups. Our mission is to provide a platform you can call your own creative outlet and everyone from renowned authors and critics to budding bloggers, artists, teen writers and kids love to build their own space here and share with the world.
When readers like you contribute, big or small, it goes directly into funding our initiative. Your support helps us to keep striving towards making our content better. And yes, we need to build on this year after year. Support LnC-Silhouette with a little amount – and it only takes a minute. Thank you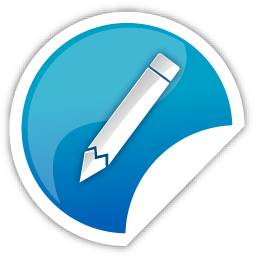 Whether you are new or veteran, you are important. Please contribute with your articles on cinema, we are looking forward for an association. Send your writings to amitava@silhouette-magazine.com
Silhouette Magazine publishes articles, reviews, critiques and interviews and other cinema-related works, artworks, photographs and other publishable material contributed by writers and critics as a friendly gesture. The opinions shared by the writers and critics are their personal opinion and does not reflect the opinion of Silhouette Magazine. Images on Silhouette Magazine are posted for the sole purpose of academic interest and to illuminate the text. The images and screen shots are the copyright of their original owners. Silhouette Magazine strives to provide attribution wherever possible. Images used in the posts have been procured from the contributors themselves, public forums, social networking sites, publicity releases, YouTube, Pixabay and Creative Commons. Please inform us if any of the images used here are copyrighted, we will pull those images down.