'The Music Director Knows which Voice would do Full Justice to his Composition' – In Conversation with Hemant Kumar
In a tribute to singer-composer Hemant Kumar, Silhouette Magazine presents excerpts from a rare and unpublished, exclusive interview of the legendary artiste by Peeyush Sharma, taken in January, 1989.
What a God gifted, velvet smooth, romantic voice this man had! To date, I love hearing his Hindi and Bengali songs. Not only had he this excellent voice, but was also a gifted music composer. I must admit, I have been a fan of his compositions. They were pretty much a reflection of his personality, smooth, melodious, easy to remember, hummable, no loud jerks or irritating sounds, sat so very sweetly on our hearing sense.
I had met Hemant Kumar in Calcutta in the month of January of 1989. I used to live in Bangalore and was visiting my parents and my in-laws in Calcutta. I went to his house opposite Menoka Cinema, besides Rabindra Sarobar in south Calcutta and said I wished to see him. Our group of Vintage Hindi Music Lovers Association in Bangalore had just paid a glorious tribute to Anil Biswas and we were looking for our next possible personality for another tribute. He asked me a few questions as to why, and who I was etc. and then said he would see me next week on a Thursday at 10 am.
On the appointed day my mother and my wife accompanied me. I carried a tape recorder to record our talk and asked his permission before recording our interview.
During my meeting with him, on his question to pick my favourite from among his music composed films, he was visibly surprised when I mentioned Anand Math and Sahib Bibi Aur Ghulam, he retorted in a low voice, "Sabai to Nagin ee boley" (Everyone talks about Nagin).
We discussed other music directors. He held S D Burman and C Ramchandra in very high esteem.   Very close third was Shankar Jaikishen. He also shared his views on some personalities that we spoke about. The entire talk was in the Bangla language.  Some excerpts, translated into English.
Peeyush Sharma: Dada, you sang some of your finest Hindi songs for Sachin Dev and probably his Sazaa and Jaal songs were your first real popular numbers in Bombay.
Hemant Kumar: Yes, Jaal was. Why only that, each and every one of those 11 songs that I sang for Sachin Babu were my biggest hits in my entire career. Even now, every time, when I do public performance on stage, people request me to sing those songs. They are magical.
Peeyush Sharma: Last one was for Baat Ek Raat Ki.
Hemant Kumar: Yes, but all huge hits.
Peeyush Sharma: Let me put it in a chronological order. First, Aa gup chhup gup chhup pyar karen, with Sandhya Mukherji in  Sazaa was in 1951 and last was in Baat Ek Raat Ki in 1962, Na tum hamen jaano. So in eleven years, eleven songs. Not a very high output.
Hemant Kumar: No, No. How many songs other male singers each had with Sachin Babu during the same years, I am sure not too many. Manna probably and Rafi for sure had more songs, but not Talat or Mukesh. Kishore, yes, also had a few songs more than I had. But, that is not the point.  All of us had songs composed by Sachin Babu that we could call genuine and huge hits. After singing his compositions a singer's prestige and popularity went sky high, both, with general public as well as with other music directors and producers.
Aa gup chhup gup chhup pyar karen (with Sandhya Mukherji in Sazaa, 1951)
Peeyush Sharma: But, Dada, you had hits with all other music directors as well, with Ramchandra in Anarkali, with Naushad in Shabab, with Shanker Jaikishen in Patita, with Vasant Desai in Jhanak Jhanak Payal Baje, etc. And then all those songs that you composed yourself, they were beautiful and hits.
Hemant Kumar: Arre, no, no. Why don't you get my point, with Sachin Babu and only with Sachin Babu, it was 100 out of 100. Even my music does not come anywhere near that record. That was it. Such a record no one else has. Can you name any other music director who used a singer and each and every song became a hit?  You cannot find another one.
Peeyush Sharma: And all of these songs, other than the Pyaasa song, were all on Dev Anand.
Hemant Kumar: Yes, yes. A sort of romantic pairing of my voice with his screen image was created by Sachin Babu. People simply loved it. Those numbers were really popular. Dev Anand was a big name, a very prominent hero. His songs had to be very carefully crafted with lots of effort and dedication.
Peeyush Sharma: But Sachin Dev Burman was using so many voices on Dev Anand simultaneously. He had Kishore, Talat, Rafi and Manna all singing for Dev Anand along side with your voice.
Hemant Kumar: Yes, but the real and most romantic ones belonged to me. Just like in Bengal my voice was the romantic voice of Uttam Kumar, in Bombay it was my voice when Dev Anand romanced.
Peeyush Sharma: And later it was probably the same with Pradeep Kumar and Biswajit.
Hemant Kumar: No, it was not the same chemistry, neither the same hit ratio. Those actors never were as popular as Dev Anand was.
Peeyush Sharma: Was the credit all owed to Burman Da, or the producer of the film or to Dev Anand?
Hemant Kumar: It was only and only, Sachin Babu. He decided who will sing the song, he arranged the first test mostly on telephone and then I would go to his home or meet him at Filmistan in the early days. For my first song in Sazaa, I got a phone call from Manna asking me to see him and subsequently, Sachin Babu in Filmistan studio for a song rehearsal. Sandhya Mukherji had also received a call from Manna for that Sazaa song. Manna was working with Sachin Babu at that time. He used to coordinate the practice rehearsals for all singers. But Sachin Babu used to take the call on who would record the song finally. Manna had made Sandhya Mukherjee and me rehearse the song, 'Aa, gup chhup gup chhup pyar karein'.
After a rehearsal of two or three times Sachin Babu would decide who would sing the song. I think he asked other singers the same way as well, but we never exchanged notes about this matter among us, the singers. We were content with what came our way.  I remember singing on telephone, I think it was Jeevan ke safar mein raahi from Munimjee to Sachin Babu. But, the tune was quite different. Later he said, we will work on Dil ki umangen hain jawan, and we started rehearsing that one.
Many a times, while singing or rehearsing, I would wonder why he chose me to sing this one or that one, in House Number 44, Chup hai dharti chup hain chand sitare, I thought was a Talat song. Similarly, Yaad aa gai wo nashili nigahen in Manzil, could have been a Kishore song. But, only he knew the best.  And when I listen to the songs now, I think his judgement was the best. He was a unique music composer of our times. How to use a voice to its best output and effect was his uniqueness. All these songs, I have to sing them in all my public performances, it is public demand. Also, all my LP records issued by HMV have these songs to enable them register good sales.
Chup hai dharti chup hain chand sitare (House Number 44, 1955)
You see, in Do Dil, I was giving the music direction, Hrishikesh (the director of the movie) asked me to record the song, Tera husn rahe mera ishq rahe to yeh subaha yeh sham… in my own voice. But, using Sachin Babu's technique and idiom, I knew this was best suited as Rafi number, it was a 100% Rafi song, so I recorded it in Rafi's voice and see how good it sounds. Hrishikesh also appreciated it.
In general, it is the music director who selects his playback singer mostly. As a music director we know which voice will do full justice to this particular composition. It has happened with several songs that I recorded the song first and then the final recording was done with Rafi or Kishore. Unless of course, the producer wants only one particular singer or can afford to pay for only one particular singer, etc.
Peeyush Sharma: What happened after Baat Ek Raat Ki, why no more songs with Burman Da?
Hemant Kumar:I really don't know. He did not call me again. And then I started getting very busy in Bengal also, I was also involved in film production. So many things, but Sachin Babu did not call me after that song.
Na tum hamein jano (Baat Ek Raat Ki, 1962)
Peeyush Sharma: Dada, would you term Burman Da as your most favourite or as most gifted composer of his times?
Hemant Kumar: Very difficult to say that way. You see, we knew Sachin Babu much before as an extremely gifted and popular singer in Bengal, before he went to Bombay. We knew he was highly gifted and talented. In the film circles in Bombay, when a singer got called by Sachin Babu, it was a big news. So that way, he was every body's favourite. As a composer I hold C Ramchandra at a high level. He made tunes by the minute and all the time smiling and joking. Yet, such beautiful tunes one after the other.
Peeyush Sharma: Yes, you adopted his Shinshinaki Booblabu, 1952, Lata number, Tum kya jaano, tumhari yaad mein, into a Bengali number, which you sang yourself Tumi to jaano na (Suryatoran, 1958) using the same tune.
Hemant Kumar: What to do, I just fell in love with that composition.  What a unique and beautiful tune.
Tumi to jaano na (Suryatoran, 1958)
Peeyush Sharma: Using the same idiom, or standard, you have also redone Burman Da's Jeevan Jyoti, Asha song, Tasveeren banti hain, kirnon si chhanti hain… in your Bengali number by Lata, Nijhuma sandhaaay panth paakhira bujhiba path bhooley jaaye (Monihar, 1966).
Hemant Kumar: Yes, a good tune can influence all of us. With little variation, we all do adopt tunes from different sources. After all there are only seven notes in music.
Peeyush Sharma: It was redone very beautifully and is a lovely song. One of my all time favourites. In House No. 44, in Peechhe peechhe aake choo lo hamen pa ke… you have only done humming with Lata singing the song, it is a very beautiful impact.
Hemant Kumar: Yes, cleverly thought and executed by Sachin Babu. It was also done prior in one or two Bengali songs, but Sachin Babu's impact was unique and wonderful. Actually, I have used the same format of one main singer and another only humming or laughing or speaking the dialogue in between, many times in my songs, and this usage has always been appreciated. People like it.
Peeyush Sharma: What amazes me most about Kishore da's songs under your baton is the total polarized rendition of Yeh sham kuchh ajeeb thee in Khamoshi or rather, I would say, Aaj rona pada to samjhe from Girl Friend, your old Bengali song tune, Prem ek baar i eshechhilo nirobey (sung by Lata and Hemant himself as solos) and the other Girl Friend song, Tum theek hi kehti ho madam, main pagal hoon. One singer with such extreme variety.
Hemant Kumar: That was Kishore. He could do anything. No one could tell him what to do. The second song you mention from Girl Friend was totally Kishore's composition, I did nothing there. Actually, Kishore was an asset in the hands of any music director. Musically he was very gifted and talented. In his early years he got excellent voice training from Sachin Babu that made Kishore's singing style shine like a diamond, fully polished.  He learnt a lot from Sachin Babu and used it to his full advantage all his life.
He used to sing all songs his way. I would compose a tune, and he would tweak it the way he wanted. And those tweaks were extraordinary, a work of excellence. He has large contributions in the music of every musician."
Peeyush Sharma: So was the Lukochuri number, Sing nei tobu naam taar singho, a Kishore composition?
Hemant Kumar: Albatt (most certainly)! I did not contribute anything in that song. It is completely his tune. Why only that song? There are many more which he set to tune.
Sing nei tobu naam taar singho (Lukochuri, 1958)
Peeyush Sharma: Yes, Anand ji (of Kalyanji – Anand ji team) has voiced similar facts in a recent interview, on Kishore. But, Khayyam has mentioned that Kishore never changed even a single note in his compositions.
Hemant Kumar: What should I say to that? But how he would finally render the song, and how he would record it, Kishore used to decide and give it 'anjaam', whoever the composer may be. He had unusual talent. There was nothing he could not do and whatever he did, it was the best. Nothing mediocre.
(On being specifically asked about two songs, Woh sham kuchh ajeeb thi from Khamoshi and Hawaon pe likh do hawaon ke naam from Do Dooni Char)
In Do Dooni Char, he (Kishore) himself was the hero. Gulzar explained the lyrics to him. I composed the music for both the songs and he tweaked them. But the Khamoshi song, I recorded in a small tape recorder and gave it to him. He took it home, listened to it for two-three days and then called me on the phone and said, 'This is Kaka's (Rajesh Khanna) film, I will bring the correct mood to the song. Please don't worry. And he did sing it so beautifully.
Woh shaam kuch ajeeb thhi (Khamoshi, 1969)
Peeyush Sharma: Was it the classical training background that Lata was preferred by the music composers, as Lata was more accomplished among singers?
Hemant Kumar: Na, na. You don't need to be an Ustad to be able to sing film songs.
Peeyush Sharma: Why then did you give maximum songs to her?
Hemant Kumar: There were many reasons for it. There was pressure from the producers. Besides, you don't need to put in a lot of effort to get Lata to sing. She can pick any song with ease.
Peeyush Sharma: So was it very tough to get similar results from Geeta (Dutt)?
Hemant Kumar: No, no. Geeta was very gifted. Her voice was very, very sweet. I have never heard such a honey coated voice.
Peeyush Sharma: Why then such little work with her?
Hemant Kumar: Even when we wanted to reach her, she was not able to make herself available, for several reasons. I have also done several Bangla songs with her, whatever I could.
On male singers
Hemant Kumar: The male singers, each one had his own style and a particular speciality. The kind of songs I used to do, Talat did not venture into those. Again, the kind of songs Manna did or Mukesh sang, no one else did them that way. This is the reason why all of us could find space and survive together and we were all able to get good work.
On Mohammad Rafi
Hemant Kumar: He was a true gentleman. He was never involved in any 'jhamela'. He used to be busy with his own work and was incredibly humble. He would greet you always with his hands folded and a smile on his face. You don't find people like him anymore. In Biwi Aur Makaan, there was a very popular song Jaane kahan dekha hai, kahan dekha hai tumhe (he sings two lines to us, exceptionally beautifully and then continues…) I sang it to him and he said, you are singing it so well, why don't you record it yourself? I had to coax and cajole him to record the song. Once done he said, with his hands folded, being humble, "I could not sing it like you did." Now, what do you say to such a person?
Jane kahan dekha hai (Biwi Aur Makaan, 1966)
On his usage of Rabindra Sangeet in Hindi films
I have been inspired several times (by Rabindra Sangeet). The film I did for Lekhraj Bhakri, the Lata song in the film is wholly based on Rabindra Sangeet. Can't remember the name of the film. (He was referring to Maa Beta, 1962, and the Lata song 'Man mera udta jaye' based on 'Mon mor megher sanghi')
Why only me, everyone has been inspired by Rabi Thakur (Rabindranath Tagore). Why shouldn't we take when we have such a huge and excellent source in our heritage, why shouldn't we?
Man mera udta jaaye (Maa Beta, 1962)
On his home productions, under the Geetanjali Productions banner
Hemant Kumar said he made great profit from Bees Saal Baad and two more films broke even, Kohra and Khamoshi. All others were flops and he lost a lot of money. In Bees Saal Baad he said he gave a career break to Biswajit and in Faraar he gave it to Anil Chatterji. I said I loved the Faraar song, 'Log peetey hain ladkhadatey hain'. He smiled back.
One thing I have carried a regret all my life is for, that we spoke about his duets with rare female partners. He remembered singing only one duet with Shamshad Begum under C. Ramchandra's baton More Raja ke naino mein nindiya bhari. When I reminded him of another duet under Dhaniram in Shole, 1953, Ae dil tu kahin le chal, he said it was recorded solo, but on record it appears as a duet, probably later attached to make it a duet. But, then he requested me to send it on a tape to him, as he had faded memories about the song. I copied it out on a cassette and kept it with me in Bangalore, so as to take it personally when I visit Calcutta again. But, that was not to happen as he breathed his last on 26th September that year. And I have carried this regret of not giving his song to him, which he had requested.
Bekaraar karke humein yun na jaiye (Bees Saal Baad, 1962)
More to read
Simple, Soulful, Sublime: The Music of Hemant Kumar
The Incomparable Music Of S D Burman Transcends Generations
Main Zindagi Ka Saath Nibhata Chala Gaya – Evergreen Dev Anand
Geeta Dutt – The Skylark Who Sang From The Heart
Manna Dey: A Rare Voice That Excelled In All Music Genres
The opinions shared by the writers are their personal opinions and does not reflect the opinion of Silhouette Magazine.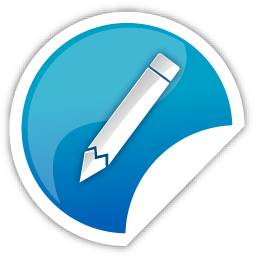 Whether you are new or veteran, you are important. Please contribute with your articles on cinema, we are looking forward for an association. Send your writings to amitava@silhouette-magazine.com
Silhouette Magazine publishes articles, reviews, critiques and interviews and other cinema-related works, artworks, photographs and other publishable material contributed by writers and critics as a friendly gesture. The opinions shared by the writers and critics are their personal opinion and does not reflect the opinion of Silhouette Magazine. Images on Silhouette Magazine are posted for the sole purpose of academic interest and to illuminate the text. The images and screen shots are the copyright of their original owners. Silhouette Magazine strives to provide attribution wherever possible. Images used in the posts have been procured from the contributors themselves, public forums, social networking sites, publicity releases, YouTube, Pixabay and Creative Commons. Please inform us if any of the images used here are copyrighted, we will pull those images down.