Gulzar: Redefining Poetry and Purpose In Cinema
Gulzar's films are known for their tight screenplay, witty dialogues and themes that explore intense humanism and his poetry appeals across generations. For this multi-faceted genius, roles sit easily on his shoulders – poet, lyricist, film director, dialogue-writer.
Bahut khoobsurat hai har baat lekin
Agar dil bhi hota to kya baat hoti
Likhi jaati phir daastaan-e-muhabbat
Ek afasaane jaise mulaaqaat hoti
Khoobsurat is a word that aptly fits Gulzar Saab… his poetry, his lyrics, his films and dialogues. Each story that he crafted on screen was born out of love for literature and poetry and the cinematic medium, each song that he wove spoke of love and life in its various facets.
For this multi-faceted genius, roles sit easily on his shoulders – poet, lyricist, film director, dialogue-writer. In each of these roles he set benchmarks of excellence. The acclaimed filmmaker-lyricist has been a winner of several prestigious film awards, including the country's highest film honour the Dada Saheb Phalke Award, the National Award (five times) and also the Oscar for the Best Original Score for "Jai Ho" song from Slumdog Millionaire along with AR Rahman and Sukhwinder Singh.
The concepts, stylisation, processes and technology may have undergone a sea change in the area of filmmaking in India, but Gulzar Saab's films, poetry and songs continue to cut across generations – appealing to those who thrive in the golden era of Indian cinema and also to the Gen-X that lives in the now.
Born on 18 August 1934 as Sampooran Singh Kalra, known by his pen name Gulzar, worked as a car mechanic before Bimal Roy gave him his first big break as a lyricist with Ganga aaye kahaan se in Kabuliwala, 1961, although the song credits went to Prem Dhawan who wrote the rest of the songs.
Says, Vijay Kumar, who explores the finer nuances of Hindi film music in his essays of great depth, "As I think of Bimal Roy, I get a persisting image of a sage making films. His persona, his life and his creativity seem to find a connect in the ode to Ganga in the film Kabuliwala: Ganga aaye kahan se / Ganga jaaye kahan se / Lehraye pani mein / Jaise dhoop chhanv re…
This mukhra is a muse over the larger question of human destination or rather on its un-knowability. Discern the three layers: Ganga (the essence) is different from the body of water (the form) and the two combining to create the third layer – the waves ( the manifestation ). Gulzar is at his subtlest best when he likens the undulating waves to the light and the shadow – the brighter and the seamy sides of life. Bimal Roy, a great soul, too assumed a form for a manifestation, to handle, on celluloid, the ups and downs of life." Read this excellent exploration of Bimal Roy The Eastern Mystic Who Made Films by Vijay Kumar)
O Ganga aaye kahan se (Kabuliwala, 1961) Salil Chowdhury / Gulzar / Hemant Kumar
But the song that pitchforked Gulzar into the limelight was Mora Gora Ang Layile, picturised on Nutan in Bandini (1963). This song, which was one of the several melodious tracks in the film (the rest were written by Shailendra) signalled the beginning of Gulzar's journey as a lyricist of high repute.
Mora Gora Ang Layile (Bandini, 1963)
Here's what Gulzar had to say about his first big hit Mora gora ang lai le:
"The birth pangs of my first film song, Mora gora ang lai le started when Bimalda (Bimal Roy) and Sachinda (SD Burman) explained the 'song situation' to me. Kalyani (Nutan) secretly admires Vikas (Ashok Kumar) and one night after winding up the kitchen work, she comes out humming this song.

"Bimal da put a stop to it right there: this 'character' cannot step outside the house singing, he said.

"Sachinda raised his eyebrows: If she doesn't go out then how is she going to sing in front of the father?

"Bimalda argued: If she can listen to her father's Vaishnav poetry, why can't she sing it?
" 'This isn't a poem Dada…this is a song'.
" 'Then write a poem. She will sing the poem'.
" 'The song will be stifled in the house'.
" 'Then bring her out in the courtyard. But she will not step outside the house'.
"Fine, if she will not step out then I am not going to compose this song', Sachinda warned.

"That was how my first 'song situation' was explained to me."
(Source: Manek Premchand in his book Romancing the Song quoting Gulzar, Page 191-192)
Says noted Arts Critic and Film Festival Curator Ratnottama Sengupta, the daughter of legendary script and screenplay writer Nabendu Ghosh, "Gulzar, who at that point of time had newly joined the Bimal Roy team as a writer, spent a lot of time with Nabendu Ghosh, learning and imbibing the Vaishnavi Padabali kirtan style which is evident in the song he wrote for Bandini 'Mora gora ang lai le, mohe shyam rang dai de'. As a motor mechanic, Gulzar also had a habit of reading books at night that he used to get on rent for chaar ana. He read Tagore and Sarat Chandra during those times and loved them all and in later years when he turned director those influences were evident in the stories he chose for his films." (Source: Nabendu Ghosh: The Master of Screen Writing – Interview of Ratnottama Sengupta)
An overwhelmed Gulzar while accepting the Dada Saheb Phalke Award remembered and thanked his mentor and "gurus". "There are few moments in life when for a writer, whose work is to play with words, doesn't know what words to choose to express gratitude and thank people. I want to say that no person will reach this stage without the support of several people… I was lucky that when I started, I met many people from whom I learnt – my guru Bimal Roy, who held me by the hand, picked me up from a mediocre place and took me along with him… there was Salil Chowdhary, Sachin Dev Burman, Hemant Kumar… I was lucky to begin my journey with such gurus," Gulzar said.
The early years
From Bandini started a journey of a poet-lyricist who went on to become one of the most celebrated and successful script writers and film directors of the country. 'Mora gora ang layi le' marked the return of the Lata-SD Burman team and also the arrival of a new poet on the block – Gulzar.  The song was a hit and that became an opportunity for Gulzar to gradually build up a presence as lyricist with the Bengali circle of filmmakers and composers Hrishikesh Mukherjee, Debu Sen, Hemant Kumar and Salil Choudhury in films like Do Dooni Char (1968), Biwi Aur Makaan (1966), Rahgir (1969), Khamoshi (1969) among others.
So why did he not work with SD Burman again who had given him his first break? Says Peeyush Sharma, founder secretary of the prestigious, Vintage Hindi Music Lovers Association in Bangalore and renowned collector of music and information pertaining to Indian cinema and prolific writer on films and music, "For SD Burman, after Shailendra's death,  the gap was very quickly filled by Anand Bakshi and Neeraj, later Yogesh came in. Majrooh was always there. Also, SD Burman was very particular about his lyrics being done his way and was comfortable with set persons only. If a producer would have brought Gulzar to him and said he wished to work with him (SD Burman) on a subject, I am sure the music maestro would have accommodated. Just as he had earlier. It just did not happen. The recommendation from another producer as it happens in the usual way that brings a lyricist and music director together, was missing. Gulzar became close to RD Burman and that clicked. It was Gulzar's film (Parichay in 1972) that brought Gulzar and RD Burman together, not some other producer. Gulzar, other than the circle of Hrishikesh Mukherjee, Hemant Kumar, Salil Chowdhury was not being signed on as a lyricist by independent  Bombay producers. On the other side, Gulzar was working on making films more as a director, than pursuing a career as a lyricist.  I think all these were factors. But, also remember, at Gulzar's wedding Sachin Karta (SD Burman) performed the rights as a Priest. So a close acquaintance was  always there within the circle."
In fact, the reason why SD Burman had to step in has an interesting twist to the tale! In response to a question by Moti Lalwani (whose dedicated and steadfast research into S D Burman's life and works and massive collection of rare archival material has been the backbone of many articles and a book on the music maestro's life), Gulzar had explained in an emailed reply:
"Yes yes. We invited all guests. Too occupied that we may not forget anybody. But we forgot to call the Purohit. Infact, Gogi Anand was supposed to take that responsibility. He brought all the 'samagri', but forgot to bring him. The mahurat was already fixed. The closest Brahman who knew the shlokas was Sachinda. I have learnt this detail from Raakhee ji. Because that was 'ladki waalon ki zimmedari.' Baraaties don't bring the pandit with them."
Mentored by Bimal Roy, who can be arguably called the flagbearer of neo-realistic cinema in India (as Roy's Udayer Pathey [Bengali] and Do Bigha Zameen signaled the arrival of realistic themes and treatment on the Indian screen), Gulzar worked closely with talented and successful directors such as Hrishikesh Mukherjee, Asit Sen, to create screenplay and dialogues of some of the most memorable films including Anand, Aashirwad, Guddi, Chupke Chupke, Khoobsurat, Bawarchi and Khamoshi to name a few.
A stunning debut as director with Mere Apne
Gulzar made his directorial debut with Mere Apne (1971), which was a remake of Tapan Sinha's Bengali hit Apanjan – a film that explored the angst of the rudderless college-dropouts caught in the whirlpool of violence engineered by political vested interests. Following the success of Mere Apne, a film in which Meena Kumari gave one of her life's best performances as the spunky and golden-hearted old woman, Gulzar went on to adapt some celebrated literary works on screen. Salil Chowdhury's music in the film was just as popular.  Says Sharma, "Look at Gulzar's first Mere Apne, what an outstanding job with Haal chal theek thak hai, the entire concept just stands out. He has always been brilliant with very few exceptions."
Haal chal theek thak hai (Mere Apne, 1971)
Gulzar's poetry cuts across generations
To an entire generation of cine-goers, Gulzar spells life, romance, poetry, love in many ways than one. Says Jyoti Suravarjula, a photographer and part-time poet and an admirer of Gulzar's films and poetry, "Almost all Gulzar memories left an impact on me. They made me uncomfortable (Namkeen) or made me sad like Koshish did. Or they made me forget my worries like Angoor had done. Gulzar never made any movies. He fleshed out characters in our minds and etched stories into them. I was a mere teenager or younger… and Namkeen's characters had rattled me. I pitied all of them. I felt the urge to help all of them. I felt helpless for all of them. How many stories can you think of where you sympathize and empathize with all the characters? Koshish stands out tall in my memories cause I cried. I had cried so much when the recalcitrant brother foolishly kills his infant nephew. His remorse and the sister and her husband's helplessness. I don't remember me crying for comedian Asrani except for in Gulzar's stories – Khusboo and Koshish."
Solid grounding in literature helped Gulzar adapt classics into films
Gulzar's familiarity with Bengali literature helped him draw heavily from that source, and thus his films stood out for their meticulously sketched characters and powerful scripts and dialogues.
Parichay (1972), starring Jaya Bhaduri and Jeetendra was based on a Bengali novel, Rangeen Uttarain by Raj Kumar Maitra and inspired by the Hollywood and Broadway musical The Sound Of Music. 
Khushboo (1975), which had Hema Malini and Jeetendra in the lead was adapted from the Bengali novel Panditmoshai by Sarat Chandra Chattopadhyay.
Kitaab and Namkeen were based on novels by Samaresh Basu.
Ijaazat  (1987) was inspired from a very short story Jatugriha by Subodh Ghosh, and Gulzar, true to his genius brought about extensive changes and additions to the storyline, introducing the character of Maya and adding situations and angles to make it one of the most evocative films.
Lekin (1991) was inspired from Rabindranath Tagore's Kshudito Paashan (Hungry Stones) and starred Dimple Kapadia and Hema Malini in stellar performances.
Aandhi (1975), which saw two of the finest actors Suchitra Sen and Sanjeev Kumar giving stellar performances, was a screen adaptation of Kaali Aandhi, a Hindi novel by Kamaleshwar.
"When it comes to adapting literature in cinema, many of the times you get the feeling that the book was better," says Sharma. "But primarily because Gulzar is a writer himself, he does justice to the story and enhances it. So you don't say the book is better or the film is better. Take Sarat Chandra's Panditmoshai for example. Khushboo is a beautiful portrayal. He understood the finer nuances of the characters which helped him adapt literature in its right essence into cinema."
Angoor (1982), which is counted among the best comedies in Hindi cinema, was inspired from Shakespeare's play The Comedy of Errors. It starred Sanjeev Kumar and Deven Verma in double roles, ably supported by Moushumi Chatterjee and Deepti Naval.
Writes Anu Warrier, an avid blogger in her blog Conversations over Chai, "Gulzar's screenplay was a reworking of his own screenplay from nearly two decades earlier. It was he who wrote the script for Do Dooni Char, a Bimal Roy production directed by Debu Sen, which was a reworking of the Bengali film Bhranti Bhilas, which in turn, was adapted from Ishwar Chandra Vidyasagar's play of the same name. And that play, in its turn, was an adaptation of the bard's Comedy of Errors; Gulzar offers a nod to his film's provenance during the end credits, when William Shakespeare winks at the audience from a lithograph on the wall."
Mausam (1975) was loosely based on the novel, The Judas Tree by A.J. Cronin and fetched Sharmila Tagore the National Award for Best Actress for her double role performance. Dil Dhoondta Hai – a melodious song in Mausam sung by Bhupinder Singh and Lata Mangeshkar, featured at the 12th position on the Annual list of the year-end chart toppers of Binaca Geetmala for 1976.
The large inspirations from Bengali literature ensured that Gulzar could come up with films that had women as central characters.  Mere Apne, Mausam, Khushboo, Ijaazat, Aandhi, Meera – all these films placed the spotlight unequivocally on women. His sensitive treatment of  women made them shine and rise above the ordinary as persons of strong self-respect, intelligence and courageous attitude.
Treading the off-beat with elan 
Koshish (1972), written by Gulzar himself, dealt with the unusual theme of the travails and tribulations of a hearing impaired couple in an insensitive society. Jaya Bhaduri and Sanjeev Kumar, both known for their effortless and natural acting skills performed the roles of this disabled couple with amazing dexterity. Says Jyoti, "Think of Gulzar and you think of Sanjeev Kumar. Aandhi, Koshish, Namkeen, Parichay, Angoor and Mausam. They were an era together."
Gulzar has been known to deal with political themes in his films since his very first film Mere Apne, which was followed by Aandhi. In fact, Aandhi was even banned for some time following a controversy about the central character of Aarti being inspired by the then Prime Minister Indira Gandhi's life, although that was not the case.
"Gulzar was the only Hindi director to have worked with both Uttam Kumar (Kitaab) and Suchitra Sen (Aandhi), Bengal's biggest stars," points out Sharma. Though Uttam had a small role in Kitaab, he still made a mark. And Aandhi – that film is a class apart. Everything in that film – performances, dialogues, script, picturisation, music is fantastic."
In later years, Gulzar made two more films on the raging political issues of that period – Maachis (1996), which explored the trauma of common people during the Sikh insurgency in Punjab and Hu Tu Tu (1999), which is about how families get ruined when caught in the midst of power hungry struggles for political gains.
Gulzar's films are not only known for their tight screenplay, witty dialogues and themes that explore intense humanism or burning political issues. They are also famous for their awe-inspiring music.
Gulzar The Lyricist
Though Gulzar's career as a lyricist started with Bandini, he came into his own with Asit Sen's Khamoshi, a remake of the Bengali hit Deep Jele Jai.
Writes Ganesh Anantharaman in his book Bollywood Melodies: A History of the Hindi Film Song, "It was with Khamoshi that Gulzar took off as lyricist, writing about what fascinated him most: relationships, and doing it in a manner that was daringly defiant. 'Humne dekhi hai un aankhon ki mehekti khushboo', raised many literary eyebrows for the alleged faux paus of 'dekhi hain mehekti khushboo', but Gulzar was unfazed. When the song clicked, he found his identity as lyricist. The song remains his finest, at once a plea for love to exist and an assertion: 'Sirf ehsaas hai yeh rooh se mehsoos karo / Pyaar ko pyaar hi rehne do koi naam na do'. The music of this film composed by Hemant Kumar, including the soulful 'Woh shaam kuch ajeeb thhi', became a raging hit."
Says Lata Jagtiani, the author of several books including O.P. Nayyar King of Melody, "Gulzar is the poet with a difference. One of the finest songs I have ever heard in my life, extraordinary because of its unusual lyrics 'Humne dekhi hai un aakhon ki mehekti khushboo / Haath se chooke isse rishton ka ilzaam na do'. Gulzar came under fire for saying there is a fragrance in the eyes, and traditional poets scoffed at the strange metaphor, and yet, he succeeded with music lovers! Why, when we love something, in poetry, something heard becomes something seen, then something seen can surely also become something fragrant…"
"Lost in the debate which arose out of the first line, most of us miss out a very significant subsequent line…haath se chooke isse rishton ka ilzaam na do…When he said that by the sense of touch, one transforms and downgrades a subtle and spiritual connect to a gross and material sensation, he was actually telling us that love should not be given up for lust, of the sublime nature of love which is beyond the body. 'Sirf ehsaas hai ye, rooh se mehsoos karo / Pyaar ko pyaar hi rehne do, Koi naam na do' – So much talk about love. What if we gave love silence instead of speech? Would it not be closer to the truth of love? After all, words are limited, but is love limited?" she elaborates.
Agrees Pavan Jha, a technologist by profession, but a film & music buff at heart who runs the official gulzaronline.com site and official facebook page of Gulzar, "Though Gulzar Saab, was active for almost a decade before this song arrived, this was a significant milestone for him as people and industry started taking him seriously after this song. There were negative voices too, specially Naushad saab, who put a big question mark on the metaphor of "aankho ki mehakti khushboo" yet Gulzar Saab made his mark, and strongly.
Here is what Gulzar said on the song:
"'Humne dekhi hai un ankhon ki mehakti khusboo' was supposed to be sung by a man admiring the eyes of his beloved. After all, mard ki ankhon ko kaun dekhta hai. 
Some people associated the lyrics with my admiration for Raakheeji's eyes we were in that phase of our romance. Well, let's say imagery has many different inspirations. And when you are in love, there's nothing like doing something for your beloved. Hemant da tuned the song. But after composing it he changed his mind and thought Lataji should sing it. A woman singing praises of another woman's eyes? Ah. but Lata ji has the kind of magic that can even change the gender of a song. She can make whatever she sings sound utterly convincing."
Gulzar's sharp insights into relationships are visible in the exquisitely melodious songs of Basu Bhattacharya's Anubhav where the dulcet voice of Geeta Dutt expresses the beauty of love within the institution of marriage 'Mujhe ja na kaho meri jaan'.
The loneliness of being caught in the whirlpool of the city of Mumbai, that speeds by relentless, untiring, brutal is best expressed in the haunting 'Ek akela is sheher mein' (sung by Bhupinder Singh) in Gharonda although Gulzar won his first Filmfare award for its counterpart song in the same film, the light and peppy 'Do deewane sheher mein' which captures the joy of a couple in love in the same city.
Paying rich tributes to Gulzar, Lata Mangeshkar said, "Lending my voice to your lyrics has been an honour. The power of your writing was very deep and identifiable. Like every singer, I too occasionally felt that you wrote certain songs for me. I could be wrong, but kabhi kabhi mujhe aisa lagta tha. I felt especially the song 'Naam gum jayega… meri awaaz hi pechan hai' (Kinara, 1977) was written for me." (Source: Hindustan Times)
Gulzar's most prolific partnership happened with his bosom pal R D Burman and the duo came up with unforgettable songs starting with 'Musafir hoon yaaron' (Parichay), 'Is mod se jaate hain' (Aandhi), 'Naam gum jayega' (Kinara), 'Aaj kal paaon zameen par' (Ghar), 'Aanewala pal, jaanewala hai' (Golmaal) and 'Roz roz daali daali kya nikhra bhanwra' (Angoor) and non-film albums such as 'Dil Padosi Hai'.
The Gulzar-RD Burman partnership was rooted in trust and friendship. In any creative field, mutual trust among the players gives them that much more scope and space to experiment and come up with creative innovations that stand out among the crowd. The rocking children's song 'Masterji ki aa gayi chitthi' and the engine-driver's ode to his beloved 'Dhanno ki aankhon mein' (Kitaab); a fun way of teaching sargam in 'Sa re ke sa re ga ma ko lekar gaate chale' (Parichay), the blank verse in 'Ek hi khwaab kai baar' (Kinara) and 'Mera kuch saaman' (Ijaazat) and numerous other such songs, the Gulzar-RDB partnership came up with path-breaking numbers that are experiments and great innovations.
Read Aane Wala Pal Jaane Wala Hai… The Immortal Songs of RD Burman-Gulzar
"Tere Bina Zindagi Se" song picturised on Sanjeev Kumar and Suchitra Sen and sung by Kishore Kumar and Lata Mangeshkar is an evergreen song that still touches a chord. Recalls Peeyush Sharma, "Gulzar in an interview had said he heard RD's Jete jete pathe holo deri, and immediately asked RD to keep it reserved for him for his Hindi song. The Aandhi number was equally enthralling and extremely well rendered. I don't remember any other RD original outdone in Hindi version, RD is always superior."
He picked up the National Award for 'Mera kuch saaman tumhare paas pada hai' (Ijaazat), composed by R D Burman and 'Yaara seeli seeli' (Lekin), composed by Hridaynath Mangeshkar.
Dil Padosi Hai – the non-film melodies
'Dil Padosi Hai', the private album which the Gulzar-RD Burman-Asha Bhosle team brought out was another example of experimentation. In Strings of Eternity, the book on Pancham by Brahmanand Singh, Gulzar recalls how the album took shape when they used to find time for it after their regular work and that Pancham would call it 'faltu work' and they would pack off from his music room and go off to Gulzar's place to work on the album.
Gulzar says in the book, "In 'Raat Christmas ki thhi' the girl is talking about the night when both of them had someone (other lover) for company. I feel 'Majhi re Majhi' is one of the highs of Pancham and Asha ji. I give full credit to Asha ji who was after us to do this album. Most of the songs were done at my place and the harmonium used for it is still kept here. After we finished our regular films songs in his music room, sometimes after the sitting, he would say "Now let's go to your place to do the 'faaltu' (unimportant) work!"
"All the songs of Dil Padosi Hai have been recorded in a tiny studio that HMV used to have at Phirozeshah Mehta Road. We had to shut the windows tightly to avoid traffic noise. Many times we used to record in the night, when there was less traffic noise. Also, we didn't have any tracks in those days. We recorded under such circumstances," Gulzar was quoted as saying.
Lyrics that are soaked in imagery
Gulzar's forte lies in weaving imagery with words that make the listener effortlessly visualize the poetry in innocuous moments, in the most discreet happening, in the daily walk of life.
Barfili sardiyon mein, kisi bhi pahaad par,
Waadi mein goonjti hui khamoshiyan suney
Aankhon mein bheege bheege se lamhe liye huey (Mausam)
These lines can carry the listener into the snow-clad mountains where the silence echoes your dreams across the towering ranges.
In umra se lambi sadkon ko,
manzil pe pahunchte dekha nahin
Bas daudti phirti rehti hai
humne to theharte dekha nahin 
Lines that invariably come to mind when I am driving down those long, unending roads wondering when I will reach my destination. (Gharonda)
Tum jo kehdo to aaj ki raat chaand doobega nahin
raat ko rok lo
Raat ki baat hai aur zindagi baaki to nahin 
Can you think of a better way to express that illusory desire to desperately hold on to time? (Aandhi)
Jo guzar gayi kal ki baat thi,
umra to nahin, ek raat thi
Raat ka siraa agar phir mile kahin 
The past is gone, a bit of time, but how would it be if I could find an edge of it somewhere? (Kinara)
When Gulzar collaborated with the King of Ghazals Jagjit Singh, it led to the creation of some of the most melodious and sublime poetry in Marasim. Mammo brought Gulzar together with Shyam Benegal and Jagjit Singh and with three of the most talented minds creating music the result, not surprisingly, was a masterpiece.
Yeh Faasle (Mammo)
This song from Basu Bhattacharya's Grihapravesh speaks of the dreams and aspirations of every middle-class householder – to one day own a roof above his head which he can call his own. Amar and Mansi too nurture their small dreams of owning an apartment, a tall order in the limited income. You cut corners, you compromise, you save and budget, you put a blanket over your indulgences and pretend there are none.
Logo ke ghar mein rahta hai
Kab apna koi ghar hoga
Diwaro ki chinta rahti hai
Diwar mein kab koi dar hoga
Logon ke ghar mein rehta hoon
The way Gulzar pierces through the middle-class dream of owning a home in the great big city with his wistful words – Ichchhaon ke bheege chabuk, chupke chupke sahta hoon leaves you wondering whether the dream is actually a whiplash.. the more it remain unfulfilled, the more it hurts.
The pensive Sanjeev Kumar, the lost-in-her-own-world sari-clad housewife Sharmila, the guitar strumming Dinesh Thakur and of course the topping on this song of desires and dreams – the bespectacled poet Gulzar himself appearing in a thoughtful mood – in a story of the middle class householder.
Logon ke ghar mein rehta hun (Grihapravesh, 1979) Kanu Roy / Gulzar / Bhupinder Singh. Gulzar himself features in this scene.
Triveni – the new form of poetry by Gulzar
Kabhi kabhi baazar main yu bhi ho jata hai
Keemat thik thi, jeb me itne daam nahi thhe
Aise hi ek baar main tumko haar aaya thha
Gulzar Saab's Triveni, the new form of poetry which he initiated is one of the feathers in his crowded cap, there are many more. In Triveni, Gulzar Saab struck out a new dimension, adding a third hemistichs (misra) to comment on the first two misras that are a complete poem unto themselves.
According to Gulzar, "Triveni ka fark iske mizaz ka fark hai. Teesra misra pahle do misron ke mafhoom ko kabhi nikhaar deta hai kabhi izafa karta hai ya un par 'comment' karta hai." (Triveni differs in it's mood. The third line either complements what has been implied (mafhoom) in the first two lines or simply adds to it's beauty.) Triveni is popular, just as his poetry and lyrics are and innovation continues to be an integral part of his illustrious repertoire.
Writing for children
Gulzar also has a rich repertoire of writing songs for children. Masterji ki aa gayi chitthi (Kitaab), Lakdi ki kaathi (Masoom), Jungal jungal baat chali hai pata chala hai (TV Serial Jungle Book) are among the most loved songs for kids.
"I think my style has been to write songs that children can play with; songs that are really a game," Gulzar said in an interview to Ganesh Anantharaman for his book Bollywood Melodies: A History of the Hindi Film Song, and added, "I'll confess humbly that I've learnt this art of writing for children from Sukumar Ray, whom I consider the greatest poet for children." (Sukumar Ray, the father of filmmaker Satyajit Ray was a Bengali humorous poet, story writer and playwright who mainly wrote for children and is considered the best writer of nonsense rhymes ever.)

"Kitab was not a musical subject. Based on Samaresh Basu's story Pathik, it was a study into the mental frame of a young boy, disillusioned with the adult world and disappointed with his childhood at the same time. Only Gulzar could have done justice to such a sensitive subject. And the genius of RD was there loud and clear to create the impossible out of a subject void of music and song situations. The kids' song, where the kids play and sing beating the classroom tables for rhythm, is so natural that it reminds us of our childhood days. Aa ee aa ee master ji ki aa gayi chithhi sung by the sisters, Shivangi and Padmini Kolhapuri is a class apart in its' creation," observes Sharma.
"Anybody who writes for children and is conversant with Bengali literature will have to draw inspiration from that great man Sukumar Ray. Gulzar was in sync with kids, he wrote for kids and drew out the their best performances in his films. It is more difficult to get children to act. Except Raju Shrestha, the other kids in Parichay were not regular child actors. But see how beautifully they performed," he adds.
Awards
Gulzar's lyrics caught international attention when the song "Jai Ho" from the film Slumdog Millionaire became a rage. At the 81st Academy Awards, he won the Academy Award for Best Original Song for "Jai Ho" (shared with A R Rahman).
Gulzar is the recipient of Padma Bhushan (2004) for his contribution to the arts and the Sahitya Akademi Award (2002). He has won 20 Filmfare Awards and multiple National Film Awards. His poetry is partly published in three compilations: Chand Pukhraaj Ka, Raat Pashminey Ki and Pandrah Paanch Pachattar (15-05-75) and his short stories are published in Raavi-paar (also known as Dustkhat in Pakistan) and Dhuan (smoke).
More to read in Retrospectives
Gulzar: Creating a New Genre of Lyrical Romance
The Pathbreaking Non-conformist – The Music of RD Burman
The Incomparable Music Of S D Burman Transcends Generations
No One Quite Like Her –  The Inimitable Meena Kumari
A handful of Gulzar's films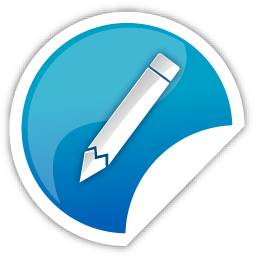 Whether you are new or veteran, you are important. Please contribute with your articles on cinema, we are looking forward for an association. Send your writings to amitava@silhouette-magazine.com
Silhouette Magazine publishes articles, reviews, critiques and interviews and other cinema-related works, artworks, photographs and other publishable material contributed by writers and critics as a friendly gesture. The opinions shared by the writers and critics are their personal opinion and does not reflect the opinion of Silhouette Magazine. Images on Silhouette Magazine are posted for the sole purpose of academic interest and to illuminate the text. The images and screen shots are the copyright of their original owners. Silhouette Magazine strives to provide attribution wherever possible. Images used in the posts have been procured from the contributors themselves, public forums, social networking sites, publicity releases, YouTube, Pixabay and Creative Commons. Please inform us if any of the images used here are copyrighted, we will pull those images down.