Guide: The Story of Ordinary People Leading Extraordinary Lives
Fifty years ago, Guide 1965 proved that in the male-dominated film industry, feminism and women's liberation can shine if handled sensitively. The film's music score set new precedents. A Review.
The story of Guide is set in a non-descript small town with some archaic unexplored ruins which brings together three very different kinds of people – an eccentric archaeologist Marco who cannot look beyond his work, his beautiful but frustrated wife Rosie who is trapped in a loveless marriage and is forced to suppress her passion to dance and an enterprising tourist guide Raju, who starts off as Marco's key to exploring the pre-historic caves and ends up as Rosie's friend, confidante and "guide".
Guide is a path breaker in more ways than one. It is a film adapted from an English novel The Guide written by R K Narayan. Hindi films in the fifties and sixties were usually based on film scripts or stories adapted from Hindi, Bengali or Marathi literature.
Guide dealt with a story that treads into taboo territory of extra-marital relationship. Rosie's walking out of her marriage and bonding with an ordinary guide to pursue a career in dance went headlong against accepted social codes. It threw the spotlight on a woman's struggle to break out on her own and give wings to her dreams – at a time when no one had heard of 'empowered women'.
The novel's cinematic appeal had caught the notice of film maestro Satyajit Ray as well. During the making of Abhijan, he had expressed an interest in adapting the novel to the Abhijan's female lead Waheeda Rehman, who is also an expert dancer. "He told me if the film ever took off he would cast me as Rosie," Waheeda Rehman told Nasreen Munni Kabir during her interviews for the book Conversations with Waheeda Rehman. A couple of years later Waheeda Rehman was approached again with the same role, this time by Dev Anand. "Satyajit Ray would have conceived the film in a completely different way. But I believe I was fated to play Rosie, no matter who was going to direct the film," Waheeda said.
Guide is remarkable not only for its innovative and courageous theme content; it is also the first film to have a bilingual Hindi and English production. Raj Khosla, the original choice for director was replaced by Chetan Anand for the Hindi version while American director Tad Danielewski was given the charge of the English version.
Persistent disagreements between the two directors forced producer Dev Anand to decide on making the English version first. Nobel prize-winning novelist Pearl S Buck wrote the screenplay (the only screenplay she ever wrote) and specifically asked Waheeda to speak English in her natural accent, not with a fake American accent since the story was Indian. Not surprisingly, Waheeda Rehman picked up the award for best actress for the English version at the Chicago Film Festival in 1965. It is quite another story that the makers of the film never told her about it and she came to know only when Filmfare editor B K Karanjia showed her an article in Variety and later a crew member "stole the certificate and sent it" to her! (source: Conversations with Waheeda Rehman, Page #121)
For the Hindi version, Dev Anand finally gave the megaphone to Vijay Anand. The result? Guide was a box-office success with its music breaking all records. It achieved a rare feat of ALL of its songs becoming top chart busters. And it was not just a question of great film music. For legendary music composer S D Burman it was a question of creating compositions that set benchmarks in innovation.
Kaanton se kheenchke yeh aanchal ~ Lata Mangeshkar
Narrative moves through music and dances
How do you portray a sudden ecstatic realization of freedom, a release that lets you take flight as you wish too with no strings pulling you back? In a masterstroke of song usage, Shailendra's lyrics set to tune by SD Burman and rendered by Lata Mangeshkar created a song that uplifts every woman's heart till today for sheer buoyancy. It broke the regular norms of song composition and how!
Shekhar Sen, Chairman of Sangeet Natak Academy and a Padma Shri awardee observed in an interview to Moti Lalwani, the reputed researcher and archivist of S D Burman's life and works, "Bahut kam hi koi composer yeh himmat karega ki, "I'll start the song from 'antara'". (Very few people would be courageous enough to start a song from an antara and not the usual mukhda.) The song "Aaj phir jeene ki tamanna hai" started from an antara "Kaanton se kheenchke yeh aanchal", a courageous deviation from the accepted practices of music composition. The song became an anthem for women's liberation – "the first feminist song of Hindi cinema because it describes a woman who takes her life in her own hands. Yes! I want to live."
The character portrayal of Rosie sets the film apart from the rest of the films of that era. Here you have the female lead starting off as a married woman (a disadvantageous position for a love story). She tries her best to make her husband wake up to her needs as a wife and when that leads to insults and greater insensitivity, she slaps him and walks out.
Many films have used a dance sequence to portray seething anguish and frustration. Usually it is a tandava sequence. But in Guide, Vijay Anand chooses to go for a superbly choreographed electrifying snake dance with Waheeda Rehman excelling in her mudras and expressions. You can't find a better creative expression of venting angst in Hindi cinema.
Serpent dance
Rosie's courage of conviction
Rosie's relationship with Raju starts on a note of sympathy and support and develops into love. A live-in relationship was unthinkable in the sixties and whenever there was a hint of such a relationship, it typically would be about the vamp trying to entice the hero to go truant. But Guide's Rosie does not lose the sympathy of the audience for even a moment although she never marries Raju. The sensitive and delicate Tere mere sapne ab ek rang hain encapsulates love and dreams, empathy and companionship in every frame.
Rosie's rise as a successful dancer does have much to do with Raju's efforts at promoting her. But when she finds that success and money have pushed Raju into gambling, drinking and even using her, she does not hesitate in leaving his side either. Does that make her an opportunist or ungrateful? No. On the contrary, it drives home the point that she has the courage of conviction to turn away from what she believes is wrong.
Vijay Anand, a master craftsman of the art of cinematic language, uses the dances and music to convey every kind of emotion possible, from pure ecstasy to seething frustration, from sensitive romance to a face-off with the inner self. The music in Guide is used as crucial links to take the story further. If you remove a song, a link breaks. So are the dances.
The film begins with the soulful 'Wahaan kaun hai tera musafir, jayega kahan' in S D Burman's own inimitable voice that firmly puts the story in perspective.
The multi-layered Piya tose naina laage re is another path-breaker.  This one song traces the meteoric rise of Rosie into popularity as a dancer, taking the narrative forward several steps.
"The song starts off suddenly without any prelude (a habit that was quite common with SD Burman) and then moves ahead with rich orchestral interludes. The composition itself has two meters running simultaneously in the antaras. One with a long drawn out alaap as in Aayi holi aayi and the other with a fast 'Raat ko jab chaand chamke' both blend back into the mukhda seamlessly with extremely catchy bols, set to the rhythm of 'Dhi na k dhi n dhi n'. These bols have been woven into the overall lyrical theme of the song beautifully by the lyricist Shailendra." (Source: Anand Desai)
Piya tose naina laage re ~ Lata Mangeshkar
In an interview to Peeyush Sharma, director Vijay Anand had in an answer to a question about this song, recounted how Burman Dada had composed the songs of Guide from his hospital bed and had sent them to him later during his shooting schedule.
Vijay Anand said, "Yes, he had started composing right from his hospital bed. I had gone to meet him before I was to leave for the shooting schedule. In a weak voice, from that hospital bed, he sang to me the tune for Piya tose naina lage re and told me about the different experiments in each of the antaras. When I appreciated the tune, he held my hand and said, 'Bijoy (this is how he used to take my name), it is a good composition. Be careful with it when picturising it. It should not get spoilt. Pay full attention to the presentation and dance steps, please.' I reassured him that please do not worry. I will take special care. Then he himself said, 'Haan, mujhe pataa hai. Tum achha director hai. Hamari izzat rakhta hai. Humko bharosa hai.' (I know that. You are a good director. You respect my creations. I trust you.)"
One melody and two songs
There are two back-to-back songs, which music directors typically would not dare try. But S D Burman uses Raga Jhinjhoti to compose two songs that sound dissimilar but are actually the same tune. While Lata Mangeshkar's 'Mose chhal kiye jaaye' expresses the anguish and anger of Rosie through a raag pradhan classical composition, 'Kya se kya ho gaya bewafa' that follows immediately after conveys Raju's helplessness at his inability to prevent his own decline.
"Now, that is the power of music, that even with a very sweet melody, you can express your hatred!" Shekhar Sen said, referring to 'Mose chhal kiye jaaye' and added, "Only S D Burman could have done that. Just three runs of violin, and the same melody from different "key note" (SA) is composed for Rafi Sahib for the male song ('Kya se kya ho gaya'). The same tune, but no one realizes that they are listening to another song in the same tune just in a different scale, just in a male voice."
Musician Kersi Lord, in response to a question by this writer recalled, "Whilst working on the songs it was like any other songs. But to me every song was like a prayer or a part of Meditation. Not only for S. D. but any Music Director whether popular or not. But the best part was during the background music recordings. We used to see parts of a reel a couple of times. Then we rehearse with a stop watch. And when everything gels together. We go for a couple of takes. So we see the most Imp parts of the picture in 5 to 6 days.
Mose chhal kiye jaaye and Kya se kya ho gaya ~ Lata Mangeshkar and Mohd Rafi
The saxophone and the flute along with Mohd Rafi's pathos-laden voice make 'Din dhal jaaye haaye, raat na jaaye' touch the depths of melancholia. Raju's helplessness of finding himself entrapped in his own vaulting ambition, ego and myopic desires and the realisation that somewhere along the way he has moved far away from Rosie stands out starkly in every word.
Dil ke mere paas ho itni,
Phir bhi ho kitni door,
Tum mujhse main dil se pareshaan,
Dono hain majboor,
Aise mein kisko kaun manaaye
The lyrics by Shailendra with an amazing musical score by Burman Dada make this song one of Mohd Rafi's biggest hits.
Din dhal jaaye haaye, raat na jaaye ~ Mohd Rafi
Raju's face-off with his own inner self
Raju's redemption happens when after serving a jail sentence, he wanders aimlessly, hungry and stricken, is reduced to penury and becomes almost a broken derelict. Says Dinesh Shankar Shailendra, son of the legendary lyricist Shailendra, "Knowing Shailendra's ease at putting down the complete story of a film in a few lines of a song, Vijay Anand conceived a situation. The master story-teller and screenplay writer wanted to start the film with a situation and song that would make the audience curious and uneasy, eager to know the story. Shailendra achieved just that with his words!"
He further elaborates, "The film would start with Dev being released from jail. The song would start right there 'Wahan kaun hai tera, musafir, jaayega kahan…' S D Burman composed a tune (actually his old Bangla song, slightly altered) Shailendra wrote the lines and the director got down to shooting it as a background song. This song and the way it is shot, has a magical effect on the audience, throwing up so many questions in their minds, which are answered as the film progresses."
Wahah kaun hai tera musafir jayega kahan
Eventually, Raju lands up in a village where the people mistake him to be a holy man. He is forced to go on a fast as a penance to bring rain. To uphold their unflinching faith in him as their reliever from a crippling drought, the roguish Raju rises to become a selfless man who is able to control deadly hunger pangs and give up his life at will.
If Guide begins with the release of Rosie from the bondage of a stagnant marriage and her flight into seeking her own identity, the film ends with the release of Raju from the entrapment of his own ego.
The aspiration-driven Raju in a face-off with his pure inner self puts up a brave fight, arguing that Rosie has now returned to him, love is back in his life and a new beginning awaits him. But his inner soul is ready to embrace vairagya, renounce the material world in favour of the superior, and is thus no longer willing to allow him to carry the baggage of ego. Explains Lata Jagtiani, the author of several books including O.P. Nayyar King of Melody,"A life of meaning requires no opposites, requires no ego, no Ahankaar. A life of bliss needs nothing but a simple understanding that whatever one does one must do with a sense of non-doership." As the realization dawns, Raju rises above all pettiness, desires and mortal dreams. "What remains after the ego vanishes is the pure undiluted Self," she adds.
The realisation dawns on Rosie too. All her finery (which was visible even when she was trudging across the barren fields to meet Raju) is gone, replaced by resplendent white, conveying a sense of purity, peace and acceptance. However, it is a little too late. The Raju she returns to is not the Raju she had known and loved. He has moved ahead and beyond.
Guide won all the top Filmfare Awards in 1967. It also proved that in the male-dominated film industry, feminism and women's liberation can be successfully dealt with if you handle character portrayals with logic and sensitivity.
Duel between Ego and Inner Self
A condensed version of this review was first published in US-based Dukool Magazine June-July 2015.
More to read
Main Zindagi Ka Saath Nibhata Chala Gaya – Evergreen Dev Anand
Waheeda Rehman: Quintessential Beauty with Intense Acting Prowess
Fifty Years Ago: Films and Music of 1965
The Incomparable Music Of S D Burman Transcends Generations
Tere Mere Sapne Ab Ek Rang Hain – Eternal Melodies of SD Burman-Rafi
Shailendra: The Spirit with a Mass Connect
Build your library with some books we recommend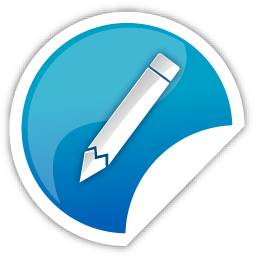 Whether you are new or veteran, you are important. Please contribute with your articles on cinema, we are looking forward for an association. Send your writings to amitava@silhouette-magazine.com
Silhouette Magazine publishes articles, reviews, critiques and interviews and other cinema-related works, artworks, photographs and other publishable material contributed by writers and critics as a friendly gesture. The opinions shared by the writers and critics are their personal opinion and does not reflect the opinion of Silhouette Magazine. Images on Silhouette Magazine are posted for the sole purpose of academic interest and to illuminate the text. The images and screen shots are the copyright of their original owners. Silhouette Magazine strives to provide attribution wherever possible. Images used in the posts have been procured from the contributors themselves, public forums, social networking sites, publicity releases, YouTube, Pixabay and Creative Commons. Please inform us if any of the images used here are copyrighted, we will pull those images down.