'Chalte Chalte Yunhi Koi Mil Gaya Thha': The Music of Ghulam Mohammad
Even though Ghulam Mohammad started giving music in films since early forties, his noteworthy compositions got their due from 1948 onwards. All the while he was giving hit songs as an independent music director, Ghulam Mohammad continued to work as an assistant with Naushad as well. Mirza Ghalib, Shama and Pakeezah are the everlasting gems in his significant repertoire. His music bore the fragrance of Rajasthan's soil and touched new heights in Hindi film music. A Special Tribute to Ghulam Mohammad.
The fragrance of Rajasthan's soil in Ghulam Mohammad's music
Rajasthan and the music of its soil have produced some outstanding musicians in the world of Hindi Films. Their basics and their grounding were so deep rooted in traditional and classic music that their genius got appreciated in among populist crowd. Khemchand Prakash, Jamal Sen, Ghulam Mohammad are some of those whose contribution to Hindi Film Music will remain immortal.
I have earlier through these pages paid my tributes to Jamal Sen. Today on the occasion of 48th death anniversary of Ghulam Mohammad allow me to remember the great composer through some of his very lovable songs.
Think of music director Ghulam Mohammad and the first film that immediately comes to mind is his swan song, Pakeezah, released in 1971, some three years after he had died. Each song of Pakeezah became a landmark hit. Even though composed in late fifties they held the audience in awe in 1971 and have remained popular to date. Being conceived as songs to go on courtesan, the music had to match the subject and the milieu.  Full colors of the Rajasthani folk and Indian classical got a chance to be revealed. All varieties of rhythmic beats, thekas, taals, thaap, got so effectively and beautifully used in these songs.
The use of gaps between the beats, a one and a half theka, a partial beat, a prolonged beat and varied sounds on the tabla made with skilled use of all parts of the hand was then typicality of all Rajasthan based composers.
To make it easy to understand, let us take three songs, all by Lata, of three music directors from Rajasthan and find amazing similarity in total diverse usage. Mahal's signature song Aayega aayega aayega aanewala by Khemchand Prakash, the exquisite Sapna ban saajan aaye from Shokhiyan by Jamal Sen and this pure delight from Ghulam Mohammad Chalte Chalte, yun hi koi mil gaya tha. Notice the verses when the phrases are repeated and with pause and a beat. These are pure beauties, timeless and truly evergreen.
Chalte Chalte, yun hi koi mil gaya tha (Pakeezah, 1972) – Kaifi Azmi / Lata Mangeshkar.
Triads were always tough to compose. There are three singers to collaborate and is picturized on three characters in the film, unusual situation and laden with undercurrent of emotions, thus entirely different from solos or duets, traditionally. In 1938, Pankaj Mullick set an example with his triad, Duniya rang rangili baba, duniya rang rangili, in Dhartimata using K C Dey, Uma Shashi and K L Saigal (on screen, and Dey replaced by Mullick himself on record version).
It was again only Dil-E-Nadaan in 1953 that a triad was done so very beautifully to register its genius appeal with an all time hit. This was Ghulam Mohammad's intrinsic musical strength, his talent and grounding.
Listen to this delightful triad from A R Kardar's production, starring Talat Mahmood as a hero with Shyama and Peace Kanwal. Written by Shakeel Badayuni and sung by Talat, Sudha Malhotra and Jagjit Kaur in Brindavani Sarang,
Mohabbat ki dhun beqaraaron se puchho (Dil-e-nadaan, 1953) – Shakeel Badayuni / Talat Mahmood, Sudha Malhotra and Jagjit Kaur.
Even though Ghulam Mohammad started giving music in films since early forties, his noteworthy compositions got their due from 1948 onwards. Albeit he was an independent music director, yet was also an assistant music director with Naushad. Few in similar breed were G S Kohli (assistant to O P Nayyar), Ravi (while still assisting Hemant Kumar, though not for long), R D Burman (assistant to his father, S D Burman) among others.
A definitive influence of Ghulam Mohammad is evident in the years when he assisted Naushad in the music composed by Naushad from 1943 to 1952. The rhythm department was surely much superior under Ghulam Mohammad and the tune compositions registered more sweetness in the classical form.
After Vidya got noticed and ran well, the Super Star of the era Suraiya was teamed with still fresh, Dev Anand and Kamini Kaushal in Shair in 1949, by Jagat Pictures, directed by Chawla and lyrics by Shakeel. Using Mukesh to playback on Dev, Ghulam Mohammad created an evergreen duet with Lata, Yeh duniya hai, yahan dil ka lagaana kis ko aata hai. The use of Matka was his trade mark speciality, completely plucked from his native Rajasthan.
Ye duniya hai yahan dil ka (Shair, 1949) – Shakeel Badayuni / Mukesh and Suraiya.
Anil Biswas once told me, that he had mastered the playing of mridang and pakhawaj and fairly good knowledge of tabla and quite a few other musical instruments before he started composing music for Hindi films in thirties. Somewhere around very late thirties a producer introduced him to this tabla and dholak player with immense knowledge of classical ragas and rhythms, Ghulam Mohammad. Anil da said he was mesmerized by what he heard.  The andaz of playing tabla and dholak was completely different from what he had come across until then.
Ghulam Mohammad became a regular in Anil da's recordings and many a times worked as an assistant in all music concerned departments. The knowledge of bol, theka, variations in beat spacing and gaps was simply amazing and it showed the moment his hands would touch the dholak or tabla or matka.
The songs for Dil KI Basti and Paras were recorded in quick succession after Shair and were well received. Aaina Pictures' Dil Ki Basti directed by Wahid Qureshi had the popular Geeta Roy/G M Durrani duet, Yahi hai dil ki basti, dil ki basti. Also popular was Lata number, Unse hum kuchh kehte hehte reh gaye.
Yahi hai dil ki basti, dil ki basti (Dil Ki Basti, 1949) – Shakeel Badayuni / Geeta Roy and G M Durrani.
P N Arora's All India Pictures', Paras directed by Anant Thakur with Kamini Kaushal, Madhubala and Rehman was a bigger hit. Lata solos – Dil ka sahara toot na jaye and Aaj meri duniya mein din hain bahar ke and Is dard ki mari duniya mein mujhsa bhi koi majboor na ho were well received as was the Rafi solo Dil ki lagi ne humko deewana karke chhoda. The duet by Rafi and Lata Dil leke chhupane wale, tu hai kahan bata de, also gained popularity.
A year earlier, the same team of producer and director with lead heroine Kamini Kaushal had a decent hit in Pugree (1948) with most of the songs by Sitara (of Kanpur) and Shamshad. Ghulam Mohammad in the late forties had 'arrived' in the Hindi film scene.
Let us listen to Mere dil ki ho mere dil ki, duniya basa di kisi ne, by Shamshad and Rafi from Paras 1949, lyrics by Shakeel, enacted on screen by Rehman with Sulochana Chatterji. One can hear the quick rhythmic execution of matka with tabla in a beat pattern that then became a regularly adapted one for many songs to follow by many other music composers.
Mere dil ki ho mere dil ki (Paras, 1949) – Shakeel Badayuni / Shamshad Begum and Rafi.
With a hat-trick came Pardes in 1950, by P N Arora's All India Pictures, registering a bigger musical hit for Ghulam Mohammad than their earlier Pugree (1948) and Paras (1949).
Directed by M. Sadiq and starring Madhubala, Rehman, Shakuntala and Karan Diwan, the hit parade included, Shamshad's Mere ghunghar wale baal ho raja ghunghar wale baal (on Cuckoo); the Lata hits Chale ranj de kar, khushi ban ke aana and Raat hai taron bhari chhitki hui chandani, and the super hits, Qismat banane wale zara saamne to aa and her popular duet with Rafi, Ankhiyan mila ke zara baat karo jee, chori chori yun na mulaqat karo ji. All lyrics were by Shakeel Badayuni.
While we enjoy the duet, notice how all through the song the vocal range of both the singers is brought out in its fullest, and the melody kept in highest order. There was no pretension of creating a tune that would register a love duet. It was smooth from the heart to appeal to the listener's heart with the joy of love.
Ankhiyan mila ke zara baat karo ji (Pardes, 1950) – Shakeel Badayuni / Lata Mangeshkar and Rafi.
All the while he was giving hit songs as a music director, he worked as an assistant with Naushad as well. That Naushad's music got to the top charts and we got excellent hits from him had a huge contribution by Ghulam Mohammad, which Naushad acknowledged. They were Naushad's formative years and together they brought out some immortal melodies.
Majrooh Sultanpuri in an exclusive interview to this writer had shared valuable insights on the subject of an assistant's contribution and in that context had explained the role Ghulam Mohammad played in Naushad's music. An excerpt:
Majrooh sahib, bahut baar sunane main aata hai ki Naushad sahib ki falaan dhun Ghulam Mohamed ya Shafi sahib ne banayi hai, ya Burman dada ki dhun Jaidev ya Rahul dev ne banayi hai, ye kahan tak sahi hai ? Yani assistant music director ka kirdar kahan tak ahmiyat rakhta hai ?
Majrooh Sultanpuri: Dekhiye, ye utni ahmiyat rakhta hai jitni ki music director ahmiyat deta hai. Main samjhaata hoon.  Kisi bhi assistant ya, chele ka kya kaam hai ? Usse to ustad se sikhna hai. Ustad assistant ko jumla dedete hain, ya situation ya scene dete hain ya mukhda dete hain, ke is par aage kaam karo. Phir us kaam ki pareeksha hoti hai. Kai kai din ek hi jumley par kaam hota rehta hai.
Kabhi ustad ko kuchh achha lag gaya to apne gaane me jod leta hai. Is se koi ye to nahin keh sakta ki gaana assistant ne banaya hai. Haan, apni badhaayi mein wo chela khud kahta phirta hai ke ye falaan dhun meri hai taaki us ko koi producer kaam dede. Ustad bhi is ka bura nahin maante.
Naushad sahib aur Burman dada ke mamle mein, ye baat zara aur khulase se batayen, kyon ki aise to kai gaane hain jo sunte hi Ghulam Mohamed ki dhun lagte hain, jabki wo Naushad sahib ki film ke hain. Bade saaf tarike se yeh samajh mein aata hai. Phir kai gaane poori tarah se Mohammad Shafi ke lagte hain. Par hain Naushad Sahib ke.
Majrooh Sultanpuri: Dekhiye, phir wohi baat hai. Naushad sahib orchestration aur har vaadya ke poore ustad rahe hain. Wo apni notation hamari paddhati mein bhi likh lete the aur Angrezi mein bhi. Jab unko koi assistant ka kaam achha lagta tha to wo usse waise hi poora kabool kar lete the, kabhi jod-tod bhi karte the, haan, sirf orchestration aur recording khud karte the.  Singer ko bhi wo khud taiyyar karate the.
Aur Ghulam Mohamed sahib bhi kam fankaar to nahin the, badi umdaa aur achhi dhunen banaate the, sangeet ke ache jaankaaron mein se rahen hain.  Bas, Naushad sab ko jab unki dhun mein koi khaami nahin dikhti, to wo poori dhun waise hi le lete the, phir pher badal nahin karte the.  Kisi bhi assistant ki kaam mein kitni dakhalandaazi kabool karni hain aur kitni nahin, ye ustad ki marzi aur mijaaz par rehta hai.
Read the full interview with Majrooh Sultanpuri in Hindi-Urdu or in English translation.
Certainly, Ghulam Mohammad had got associated with Naushad purely as a friend. It is believed Naushad would check and finalize all contracts for Ghulam Mohammad, as Mohammad himself was not in the knowledge of English language and the contractual terminologies. Once the studio system collapsed around 1946-47, it became more important for all artists to seek contracts and get fairly paid. A cozy relationship had thus developed between the two and stayed that way till Ghulam Mohammad's death.
Akhtar-Ul-Iman became famous as a crisp dialogue writer, but he was also a lyricist. For Ghulam Mohammad he wrote a duet for Rafi and Amirbai Karnataki, Aansu thi meri zindagi, ankhon ne jo  baha diya in S M Yusuf's 1951 film Bikhare Moti. It was a chartbuster.
Yusuf had earlier directed a film, Grihasthi in 1948 with Ghulam Mohammad's music that too had a hit duet, by Shamshad and Mukesh, Tere naaz uthane ko jee chahata hai. This beauty was penned by Shakeel Badayuni.
Loyalty was favouring Ghulam Mohammad. P N Arora's All India Pictures with Madhubala came out with another musical hit in 1951, Naazneen. This was their fifth venture together in as many years. Doli in 1947 got the ball rolling. Nasir Khan, the handsome brother of Dilip was the hero this time. There was a very popular tandem Aa gaye dil mein tum meri mehfil mein tum, bachke nazron se meri kahan jaaoge by Lata Mangeshkar in slower version and by Shamshad Begum in peppy faster version. Those who remember will acknowledge, Shamshad's version was more popular.
Lata had her ace in Parwaane o parwaane, do din ki jawani hai, jal ja tu mohabbat mein, ye aag purani hai. What a composition it was! On a personal note, I remember my mother singing it to popular demand in private gatherings and what an impact it made. The Shamshad – Rafi duet was Nakhre dikhla ke dil de diya albeliya. All lyrics were by Shakeel. I don't believe a video is available, so we will settle for the audio. Enjoy!
Parwaane O parwaane, do din ki jawani hai (Naazneen, 1951) – Shakeel Badayuni / Lata Mangeshkar.
As a listener what stands out for me is that the grammar of the song and the rudiments of the ragas are all intact and wonderfully maintained, yet not shown off. To my ears, Naushad tunes come across as those that have a huge amount of hard work invested in them. But a Ghulam Mohammad composition sounds much lighter, relaxing and without the burden. His use of orchestration is balanced with mostly all traditional instruments and some piano. His dholak, matka and tabla remain unparalleled.
Ik bewafa ko dil ka sahara samajh liya by Lata and Talat in Ajeeb Ladki is popular to date, but one of his most popular score came in Amber, 1952. Directed by Jayant Desai it starred Nargis and RajKaoor (Rafi singing for him), while Lata sang Tutegi na pyar ki dore, duniya chahe laga le zor (it reminds you of many later songs by other composers) and Hum pyar tumhi se karte hain nadaan balam tum kya jano.
But the super hits are two Rafi–Lata duets – Duniya mein nahin koi yaar wafadaar, zamana sach kehta hai, and a gem of a creation Hum tum yeh bahar, dekho rang laya pyar, barsat ke mahine mein. No one can miss the superb use of matka here with the extra theka in its beat.
Humm tum ye bahar dekho rang laya pyar (Amber, 1952) – Shakeel Badayuni / Mohammed Rafi and Lata Mangeshkar.
Another Nargis starrer same year was Sheesha directed by Shahid Lateef, which gave a hit to each singer in the form of:
* Jal jal ke marun kuchh keh na sakun – by Mubarak Begum
* Teri mehfil mein dil thame tera diwana aata hai – by Rafi
* Kisi ko banana Kisi ko mitana, ajab hai yeh duniya – by Talat
* Bedardi ne dard mera jana nahin – by Shamshad, and
* Khushi dil see hasinn hothon nse rukhsat hoti jaati hai by Lata.
How many music directors can claim a feat as such, in one film, five songs to five singers and each a hit? Some class this man had, indeed.
The sixth P N Arora film in 1953 was Gauhar with Bina Rai and Rehman and vocals by Asha Bhonsle, Sudha Malhotra, Shamshad and Rafi. Clearly, Ghulam Mohammad had a use for all voices and all singers and he used them pretty well.
Next film by P N Arora, Laila Majnu, again gave Ghulam Mohammad an opportunity to compose to his heart and though he shared the credit with a new comer, Sardar Mallik, gave us huge hits such as Chal diya carvan, lut gaye hum yahan by Talat Mahmood and Aasman wale teri duniya se jee ghabra gaya by Talat with Lata.
Chal diya caravan (Laila Majnu, 1951) – Shakeel Badayuni / Talat Mahmood.
And in their 8th film together, P N Arora had Madhubala again with a very fresh Shammi Kapoor in Rail Ka Dibba, 1953. Laa de mohe balma aasmani chudiyaan by Shamshad and Rafi became popular. Another repeat order came in the from S M Yusuf in form of Guzara (1954) but his work that got highly appreciated in the 1954 film that won National Award was Mirza Ghalib.
Sohrab Modi made this historical based on a script by Sadat Hassan Manto. His ability to gauge the right talent won him huge laurels, Suraiya to be the heroine, the domeni, Talat to sing in Ghalib's voice and Ghulam Mohammad to score the music. The film won awards at all levels and got the first ever National Award for a film. The accurate understanding of the very genre of Ghazal, to justify Ghalib, the sophistication of treatment and elaborate orchestration by Ghulam Mohammad worked like gold plating, 'sone pe suhaaga' on the voices of Suraiya and Talat Mehmood.
Recollect the outstanding numbers:
Excellent treatment of Yaman, not heavy at all, in, Nuktacheen hai ghame dil, usko sunaye na bane by Suraiya.
* Soothing and moody – Phir mujhe deed-a-e-tar yaad aya by Talat,
* Ishq mujhko nahin wehshat hi sahi by Talat, rounding up appropriately, hum bhi tasleem ki khun dalenge, beniyazi teri adat hi sahi.
* Laden with sweet honey – Aah ko chahiye ikm umr asar hone tak, by Suraiya
* Outstanding, evocative and full of emotion, Yeh na this hamari qismat ke visaale yaar hota, by Suraiya,
* The only Rafi one, made to the mood different than Talat, charmingly melodious, Hai bas ke harek unke ishare mein nishan aur.
* And the queen of all lets enjoy this one, in Suraiya and Talat's vocals and on screen by Suraiya and Bharat Bhushan, Dil-e-nadaan tujhe huwa kya hai;
Dil e nadaan tujhe huya kya hai ( Mirza Ghalib , 1954) – Ghulam Mohammed / Mirza Ghalib / Talat Mahmood and Suraiya.
Both S M Yusuf and P N Arora came back to Ghulam Mohammad for their next ventures and Sohrab Modi banked on him for his next two productions as well. It speaks volumes about the trust and talent that come from bankability and saleability of their films.
We have in the fraternity of music and movie lovers thought of highly about such constant pairing and the music derived from such pairing, to remember a few:
Raj Kapoor with Shankar Jaikishen
Mehboob Khan with Anil Biswas and later with Naushad,
Navketan with S D Burman,
Om Prakash with C Ramchandra and then with Madan Mohan,
Chetan Anand with Madan Mohan,
Nasir Hussain with R D Burman,
Gulzar with R D Burman and there are many more.
It is the film maker's repeated confidence in his music director that allows the music maker to really fly in creative skies showing off his various colors.
Kundan (1955) and Do Gunde (1959) were his two more ventures with Sohrab Modi. Based on Victor Hugo's Les Miserable's, Kundan had a double role for both Sohrab Modi and Nimmi.
Two Lata solos are remembered till today, Shikayat kya karun dono taraf gham ka fasana hai and Jahan wale humen duniya mein kyun paida kiya toone. But her duet with Rafi hit the bull's eye – Yeh baharon ke din yeh suhana samaa, ab to sun lijiye pyar ki daastan, a lovely chirpy duet that reminds one of the Kohinoor (1960) duets Chaleenge teer jab dil par, as well as, Koi pyar ki dekhe jaadugari.
Yeh baharon ke din yeh suhana samaa ( Kundan, 1955) – Shakeel Badayuni / Talat Mahmood and Suraiya.
In Do Gunde (1959) too the duet that became the most popular was Bheegi palken utha meri jaan ghum na kar by Rafi and Lata with lyrics by Majrooh. You can find a similarity with Naushad's Son of India, Chal diye deke gham.
P N Arora's 9th and 10th collaboration with Ghulam Mohammad were Hoor-e-Arab and Sitara, both in 1955. Tara rara rum mere dil mein sanam tu baad-e-saba kya jaane was the super hit by Lata in Hoor-e-Arab – again a light and relaxing treatment to a really melodious song. The other popular Lata song was Ae saaqiye mastana bhar de mera paimana.
For Sitara, Lata had an excellent delivery in a superb composition in Taqdeer ki gardish kya kam thi us par yeh qayamat kar baithe. What a song!
Yusuf's Paak Daaman was a Wadia Production in 1957, and Maalik in 1958 was produced by Naushad. Mubarak ho dulha dulhan ko yeh shaadi, mile dil se dil zindagi muskura di by Rafi was a hit in Paak Daaman, a pre-cursor to many such baraat songs to come in future. There also was a rare record issued of a mushaira in the voices of Shakeel Badayuni, Rafi, Mubarak Begum and Chandbala (HMV 78rpm N52497).
Naushad's Maalik had a star cast of Suraiya and Talat Mehmood with hit music. Asha Bhonsle had a popular one in Padhoge likhoge banoge nawab, jo kheloge kudoge hoge kharab.  Talat had his share of hit in Zindagi ki qasam ho chuke unke hum, yeh zamana diwana jo chahe kahe. Let us enjoy the most popular one in Suraiya and Talat's voices, all lyrics were by Shakeel Man dheere dheere gaye re, maloom nahi kyun. Notice the matka with the amalgamation of strings, ever pleasant catchy tune, but no jhatkas,  the never-a-harsh-note velvet-voiced Talat and a honey dew pure sweetness of Suraiya.
Yeh baharon ke din yeh suhana samaa ( Kundan, 1955) – Shakeel Badayuni / Talat Mahmood and Suraiya.
Somewhere around 1956 Ghulam Mohammad, then 53 years of age, developed a heart ailment and had slowed down on his assignments. Maalik was in fact advertised in 1954 trade papers as produced and music by Naushad, but friendship and trust and the need of the day, made Naushad sign Ghulam Mohammad to do the music. Though not in good health, he did an excellent job. Yet the producers shied away and did not wait for Ghulam Mohammad to recover. Kamal Amrohi had signed him for Pakeezah in mid to late fifties, the songs were composed and recorded, but the film got delayed owing to domestic problems between Amrohi and his actress wife, Meena Kumari.
Released in 1961, Tasveeristan's Shama too had been planned and was in making for over two years. Directed by Lekhraj Bhakri it was assigned to Ghulam Mohammad as the subject demanded. Otherwise, Bhakri was quite happy with his faithful Hemant Kumar as his music director. Also, Suraiya, the heroine of Shama had strongly recommended Ghulam Mohammad. Every song a gem, he showed that there was no reason to doubt his creative capabilities. Suman Kayanpur delivered some of her career best songs while giving a playback for Nimmi, the other heroine. Rafi was evergreen as he was all through his career. With lyrics by Kaifi, let us recollect the hit parade that he had assembled in this film;
Woh saadgi kahen ise deewangi kahen, unka badha jo haath – by Rafi
Yaas ke dar pe jhuka jaata hai sar aaj ki raat – by Rafi and Suman,
Dhadakte dil ki tamanna ho mera pyar ho tum – by Suraiya
Aapse pyar huwa jaata hai, khel dushwar huwa jaata hai – by Suraiya
Mast ankhon mein shararat kabhi aisi to na thi – by Suraiya
Dil gham se jal raha haim jale parn dhuan na ho – by Suman
Ik jurm karke humne chaha tha muskurana – by Suman
Dil gaya to gaya dilruba mil gaya – by Suman with Shamshad
Take your pick. Each song a great composition, great delivery by the singer and most sophisticated use of orchestration. It is so tough to believe that producers did not offer him films after such a marvellous job.
Dhadakate dil ki tamanna ho mera pyar ho tum ( Shama, 1961) – Kaifi Azmi / Suraiya. A rare occasion when Suraiya's voice was used on Nimmi.
Ghulam Mohammad died a sad man on 17th March 1968, unsung and unappreciated for that wonderful music that he left behind for generations to relish. What more with the delayed release of Pakeezah and its songs hitting the top popularity charts, he proved that his music was not stale and would register to all changing demands of the time.
In 1965 came a Bhojpuri language film with his music, Sainyan Se Neha Lagaibe, directed by S M Abbas. Two Rafi songs became popular on radio – Phulwa niyar naar sukwaar gagriya and Kahe ka bhejal bides re. Lyrics were by Shailendra.
Pakeezah, his grand after slam, released finally in 1971. The film gained more popularity following Meena Kumari's death a few weeks after the release. But the songs issued on the LP record were already hot selling before the film release date. Each song again, a gem and suited to a T to the ambience of the film. Crossing all boundaries and generations, the music of Pakeezah became a favourite with even the lovers of latest trendy music or Kishore Kumar songs or R D Burman type of music. What a grand celebration it was for the departed music maestro Ghulam Mohammad.
A few years later, HMV bought out another LP titled Pakeezah Rang Berang, using the songs composed for the film but not used in the final film version. Even this LP sold all its prints within two weeks of hitting the shelves. Allow me to sign off using one more song from Pakeezah, the much acclaimed, Thaare rahiyo, re banke yaar re, a one hundred percent tribute to his mother land, Rajasthan, in its treatment and use of rhythm.
Thaade rahiyo (Pakeezah, 1972) – Majrooh Sultanpuri / Lata Mangeshkar.
Two soundtracks from Pakeezah Rang Berang. Please listen to these two as well, one by Rafi and other by Lata. They will remind you of many songs that have borrowed parts and pieces from these two, remember they were composed in fifties and were kept in cans treating them almost as dead. Sometimes the recording staff or studio hands and sometimes the singer or lyricist would reveal the tune to contemporary, but that takes nothing away from the original creator. Two gems of songs that have enriched the repertoire of both Rafi and Lata further and made us, the listeners, happier.
Yeh kis ki aankhon ka nor ho tum, yeh kiske dil ka qaraar ho tum (Pakeezah Rang Berang) – Majrooh Sultanpuri / Mohd Rafi.
And finally that Lata beauty, a stunning outstanding composition, written with such feelings by Kamal Amrohi himself.
Tanhaai sunaya karti hai, kuchh beetey dinon ka afasana (Pakeezah Rang Berang) – Kamal Amrohi / Lata Mangeshkar.
More to read in Music Makers
Jamal Sen and His Music Legacy – the songs of Shokhiyan and Daaera are still remembered.
Madan Mohan: The Composer of the Classes – There is something really sophisticated about his music which has a timeless pull.
Simple, Soulful, Sublime: The Music of Hemant Kumar – Simplicity and generosity were his hallmark as a man, and the tunes had an innocence and sweetness that only he could have created.
The Magic of the Melodies of Roshan and Chitragupt – The two hugely talented music directors shared the destiny of not being given their due in the industry
Tere Mere Sapne Ab Ek Rang Hain – Eternal Melodies of SD Burman-Rafi – Rafi, mild, humble and a true saint that he was, once said, what he learnt from SD Burman during those days, he applied to his singing all his life.
'Bade Achchhe Din Thhe, Bade Pyare Saathi, Aur Guni Bhi' – In Conversation with Majrooh Sultanpuri – an exclusive interview with Majrooh Sultanpuri where he shares his experiences with the leading music directors he worked with.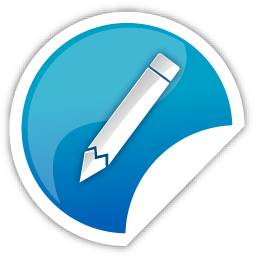 Whether you are new or veteran, you are important. Please contribute with your articles on cinema, we are looking forward for an association. Send your writings to amitava@silhouette-magazine.com
Silhouette Magazine publishes articles, reviews, critiques and interviews and other cinema-related works, artworks, photographs and other publishable material contributed by writers and critics as a friendly gesture. The opinions shared by the writers and critics are their personal opinion and does not reflect the opinion of Silhouette Magazine. Images on Silhouette Magazine are posted for the sole purpose of academic interest and to illuminate the text. The images and screen shots are the copyright of their original owners. Silhouette Magazine strives to provide attribution wherever possible. Images used in the posts have been procured from the contributors themselves, public forums, social networking sites, publicity releases, YouTube, Pixabay and Creative Commons. Please inform us if any of the images used here are copyrighted, we will pull those images down.