Garam Hawa: India's Living Dead
The title "Garam Hawa" is introduced in the scene where Salim Mirza is in conversation with the tonga wala says, "Kaise hare bhare daskath kat rahe hai in hawao mein", to which the tonga wala replies, "Badi Garam Hawa hai. Jo ukhda nai wo sookh jayega".
"Main Qaidi number 786 jail ki salakhon se bahar dekh ta hoon.
Din, mahinein, salon ko, yug mein badal te dekh ta hoon.
is mitti se mere bauji ki kheton ki khushbu ati hai
yeh dhoop meri matti ki thandi chaas yaad dilati hai
yeh barish mere saawan ke jhoolon ko sang sang lati hai
yeh sardi meri lohri ki aag sikh ke jati hai
woh kehta hai yeh tera desh nahi,
phir kyun mere des jaisa lagta hai ?
woh kehta hai mein us jaisa nahi,
phir kyun mujh jaisa woh lagta hai?
"This poem belongs to the Indian Drama Film Veer Zara, directed by Yash Chopra which is set against the backdrop of conflict between India and Pakistan. The poem throws light on the situation and the feelings of a Muslim in India and similarly of a Hindu in Pakistan.
In September 1948, FilmIndia magazine described Muslims who remained in Post-Partition India as "the living dead": they were "orphans in their own land", who were paying "for the sins of others." Garam Hawa represents the predicament of one such family of Agra.
In order to give an introduction to the film Garam Hawa one could say that, Garam Hawa or Scorching Winds is a Hindi-Urdu film directed by M S Sathyu, based on an unpublished Urdu short story by Ismat Chugtai ad adapted for screen by Kaifi Azmi, who also wrote its lyrics.
The film deals with the plight of a North Indian Muslim family; in the post partition era where the protagonist faces the dilemma of whether to move to Pakistan or stay back in India. The film talks about the situations faced by Muslims who chose not to immigrate to the new country of Pakistan.
The very opening credit portrays the turmoil in India in the late 1940's. A photo of Gandhi jolts as the sound effect of three gunshots blare. The opening scene is an absorbing montage of black and white photos that showcase people of all religion. It consists of the pictures of leaders like Nehru and Jinnah.
The prominent pictures of leaders are contrasted with the depressing and sad pictures of the public. Trains overloaded but the migrating people, and the confusion amongst the people is shown.
In the words of Sathyu "What I really wanted to expose in Garam Hawa was the games these politicians play… How many of us in India really wanted the partition. Look at the suffering it caused." Few handfuls of leaders took the decision of dividing the country into two parts but it is the common man who suffers the most.
Haliz Mirza, the character played by Dinanath Zutshi, elder brother of the protagonist Salim Mirza, can be said to represent the leaders and hence acts as a microcosm for the microcosm of the entire leaders. This characterization is done specially by Sathyu to showcase the double standards of the leaders and how they succeed to befool the common man.
Haliz Mirza declares at a speech rally: "Even if all the Muslims leave this country, there is one who will never emigrate this nation,and his name is Haliz Mirza". Yet in the very following scene he says to his wife "Now even I can't stay in India… There is no scope for any Muslim in Hindustaan."
Sathyu very innovatively added an element of playing clapping sound as the background music whenever Halim Mirza appears on screen. By doing this he adds a satiric tone to the existence of such double faced leaders who resulted in destruction of many common men.
The title "Garam Hawa" is introduced in the scene where Salim Mirza is in conversation with the tonga wala n says, "Kaise hare bhare drakht kat rahe hai in hawao mein", to which the tonga wala replies,
"Badi Garam Hawa hai. Jo ukhda nai wo sookh jayega". These lines are self explanatory to the fact that the "Scorching Wind" of partition didn't spare anyone. Many of them were uprooted and those who refused to be uprooted dried up. The film moves very slowly just like hot wind and slowly shows how the Muslim community giving up one by one and leaving India.
Early in the film, the elderly protagonist Salim Mirza claims that the "sacrifice" of Gandhi will not go in vain, that the sad event will galvanize people into overcoming their differences and building the secular community of Gandhi's dreams. Mirza moves from mourning for the divided national community and hopes that the response generated by one loss will help heal the other wound.
But his optimism is gradually shaken by moneylenders and banks refuse him and his family from ancestral haveli since its legal owner Halim has moved to Pakistan; his younger son, Sikender, cannot get a job in spite doing well at college; his factory is set on fire; he himself is harassed on false charges of espionage.
Amina (Salim's daughter) gets involved in to the romantic overtures of a cousin Shamsad. But soon, he too accompanies his parents to Pakistan, with promises of returning. When Amina's elder brother Bakr also leaves with his wife and son, her sadness and mounting disorientation are captured eloquently through her habitual placements of plates at dinner.
Amina tries to put up a brave face until news about Shamsad's engagement to someone else; devastated by his betrayal, she commits suicide. She stumbles up the staircase to her room in a daze.
Putting on her bridal veil, she looks in the mirror and sees Shamsad, dressed as a groom, standing behind her. She swings around only to realize she is hallucinating; shutting the door to her room, she slashes her wrist with a knife. The tragedy shatters the broken-hearted father's resolve and this resulted in his final surrender and then he decides to leave Agra for Pakistan.
Salim's mother's character is the most elderly woman in the film and hence is used by Sathyu to showcase the importance of land in their lives. Her hearth and home gone, feels life ebbing out of her.
She hid herself in attic during shifting and was forcefully carried to the new home. Her last wish was that she wanted to breathe her last breath in the ancestral house. A palki-ride in the lanes brings her temporarily back to her beloved home where, in answer to her wish, she breathes her last.
The bond which people share with their land and property is not restricted to economical alliance but also has emotional connections. Memories are built and the years of existence and attachment transform a building into a 'home'. But the act of Partition destroys every bond; even the bond with the natural element.
Produced twenty five years after independence, Garam Hawa participates in a collective reappraisal of the legitimacy of a naturalized nationalist ethos. It becomes increasingly difficult for Salim Mirza to procure business loans, either from the local moneylender or from the banks. Without credit financing, it becomes impossible to compete with mass producers; ultimately, small businessmen like him are forced to exit the market.
Several landlords refuse to rent buildings to Mirza, a mussalman; finally he manages to get a house only after playing a whole year's rent in advance. Frustrated Salim Mirza in conversation to bank manager says "jo bhage hain, unki sazaa unhe kyu di jaaye jo na bhage hai aur na bhagna chahte hai".
The reluctant landlords, the bank managers, and the interviewers are only heard in the film, not seen: these arbiters of power remain nameless, faceless individuals. If their anonymity points to the diffused nature of power, it also underscores the difficulty of organizing resistance: if individuals are caught in an impersonal and oppressive power matrix, without clearly recognizable foci, whom do they oppose?
In such situations, Salim and Sikander look directly into the camera, producing the rather unsettling impression that spectators are being implicated in these networks of discrimination. Garam Hawa was shot on a paltry budget of two lakhs and yet it is a landmark film in Hindi cinema.
According to a review in Star and Style magazine in 1974, which was titled "Stunning, charming, but late", it pithily acknowledge that the country had to wait long for such a thoughtful cinematic meditation of Partition and its aftermath.
The poem of Kafi Azmi would be an apt conclusion to the discussion which depicts the situation and the trauma of the people, "here"(yahan) and "there" (wahan)."
tasleem hua mulk, to dil ho gaye tukre,
Har seene mein tufaan wahan bhi tha ,yahan bhi.
Har ghar mein chita jalti thi, lahlehate the shole,
Har sheher mein shmshaan wahan bhi tha, yahan bhi.
Geeta ki koi na suntan, na quran ki suntan,
Hairan sa insaan, wahan bhi tha, yahan bhi.
Jo dur se tufan ka karte hain nazara,
Unke liye tufaan wahan bhi tha yahan bhi.
Dhaare mein jo mil jaoge, ban jaoge dhara,
Yeh waqt ka ailan wahan bhi hai, yahan bhi"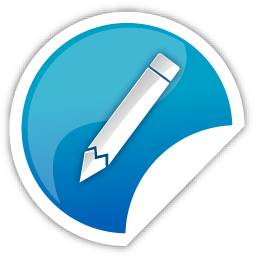 Whether you are new or veteran, you are important. Please contribute with your articles on cinema, we are looking forward for an association. Send your writings to amitava@silhouette-magazine.com
Silhouette Magazine publishes articles, reviews, critiques and interviews and other cinema-related works, artworks, photographs and other publishable material contributed by writers and critics as a friendly gesture. The opinions shared by the writers and critics are their personal opinion and does not reflect the opinion of Silhouette Magazine. Images on Silhouette Magazine are posted for the sole purpose of academic interest and to illuminate the text. The images and screen shots are the copyright of their original owners. Silhouette Magazine strives to provide attribution wherever possible. Images used in the posts have been procured from the contributors themselves, public forums, social networking sites, publicity releases, YouTube, Pixabay and Creative Commons. Please inform us if any of the images used here are copyrighted, we will pull those images down.