'I Consider Woman at the Window a Path-breaking Effort' – In Conversation With Film Critic Shoma A Chatterji
Veteran film critic Shoma A Chatterji has more than 20 books to her credit in a career spanning more than 40 years. Famous for her tongue-in-cheek candid responses, Chatterji is a friend and well-wisher of Silhouette Magazine. Editor Amitava Nag catches up with the two-time National award winner film scholar.
Amitava Nag: Tell us a bit about your childhood. How did you get interested in cinema?
Shoma A Chatterji: I grew up in Bombay. My father had a movie camera and he would shoot at random when we went to the beach close to our house in Shivaji Park. The next evening, after my father and my two maternal uncles who lived with us till they got married would return, a white bed sheet would be strung up against one wall and the movie he had captured would be shown. I was fascinated seeing myself crossing the road at random and being stopped by my uncle, or, sticking out my tongue at someone not in the frame and so on. I was hardly four then because my sister and brother were not born yet.
Every Sunday, my father would take me to a theatre, the name I do not recall, that screened Walt Disney cartoons for kids and silent clips of Charlie Chaplin. I was not aware at that time but the seeds of my love for cinema must have been laid then. As I grew, my mother would take me to the movies to pick up some dance styles as I was then training to be a classical dancer. But that is another story.
[AN]: What about those film roles? Do you have them preserved?
[SC]: No, nothing was preserved. I never saw them after I grew up.
[AN]: What kind of cinema were you interested in while growing up?
[SC]: I loved animation films from Walt Disney that were fairy tales. The best among them was Cinderella who appeared in every soap bubble when she swept the massive floors of the castle. I wondered how this could be captured on cinema. Animation was manual then but I did not know that.
The first feature film I really enjoyed on a school trip was Annie Get Your Gun which was an adventure tale revolving around a young girl. But I do not recall anything of this film except the name. The other feature film that remained in my memory was Ulysses starring Kirk Douglas and Silvana Mangano and Rosanna Podesta – I still remember this film because I was mesmerised by all that was unfolding on the screen. I found out the names of the stars from my father who was an avid Hollywood fan. I did not know that this was a mythical legend.
[AN]: You have more than 20 books on cinema to your credit. And probably more than a thousand articles? How do you get the energy to write so much?
[SC]: All the books are not on cinema. I have 24 published titles of which most are on cinema. Three are short story collections, one is on the urban history of Kolkata linked to the Goddess Kali, one is a work of translation and apart from the cinema books, rest are on gender which was my beat in the beginning of my career. It was a space that was almost empty at the time and I found a small niche in it, thanks to the personal care sectional editors took in new contributors at that time.
As for the 'energy' bit, everyone asks me this question but I do not have any concrete answer. One probable answer may be that I can type around 40 words per minute and this helps me type much more than others who do not have this speed. The second reason is that when I did a diploma in journalism, the head of the department asked us to write at least 500 words every single day on anything and everything. This triggered the idea-concept paradigm so I am never in dearth of ideas to write on. I am addicted to writing and that is the third reason and energy as I understand it, has nothing to do with this prolific way of writing. I am always in a hurry to finish everything and this includes cooking, marketing and so on. I was a freelancer and have always been a freelancer. The competition with staffers, retired editors who began to write and senior well-known journalists was extremely tough when I began my journey 40 years ago and that has remained with me till this day. But I am also very research-centric. So, if I have to do a piece, I research it for one or two or three days depending on the subject and then in one sitting, I finish typing the story, revising it and sending it off.
 [AN]: Do you think that it has affected your writing quality somewhat?
[SC]: Not really because I am very careful about research and cross-checking facts. Sometimes, I forget to revise and then especially in books, some factual errors do slip in unintentionally.
[AN]:  Who are your favourite writers and art critics?
[SC]: I love Nandini Ramnath's writing on cinema in Scroll.in. Her language is very good and the content is solid for whatever she writes on cinema. Another favourite is Namrata Joshi who has now joined The Hindu. Feminist scholars sometimes make lots of factual errors while writing on cinema and sometimes, it makes me wonder whether they have seen the film they comment on at all.
Iqbal Masud was very research oriented because after all, he was an IFS officer. But towards his last days, he was extremely bitter about the communal conflict and could identify with the tragedy of the Muslims. Mythili Rao and Deepa  Gahlot also are very good though Deepa has now shifted her focus to theatre and Mythili does not write very often these days. I tried to persuade Masud to teach me something of writing but he could not be persuaded to do it. He wore his IFS badge very proudly on his sleeve but he remains among the best critics I have read till now. Saibal Chatterjee and Manoj Barpujari are also very good and consistent in their efforts along with M.K. Raghavendra and Rashmi Doraiswamy.
[AN]: Did you follow someone's writings when you started? Is there a mentor? Or someone whom you wanted to emulate?
[SC]: Chidananda Dasgupta to me was like Ekalavya was to Drona. He did not actually teach me but I had come to know him quite closely as we travelled once to Mannheim and once to Hyderabad together and I learnt a lot during our travels and our journey. In Mannheim, we lived in the same hotel for ten days and shared a lot during those days. When I began writing my Subject-Cinema book (1996-1998), I asked him to do the foreword. He went through the first chapter and part of the second – the book was still being written – he refused to do the foreword because he said that as a film critic, it would be unethical for him to write a foreword to a critic's book. But he suggested I throw out everything I had written because it lacked focus and begin all over again. I was shocked but I took his advice and I have no regrets. I took a very long interview of him at his home in Santiniketan and that was also a learning experience. Then, I heard him speak at the British Council during the book release of Sangita Dutta's work on Shyam Benegal. I was amazed at the way he could contextualise the socio-historical-political backdrop of Benegal and this gave us a clue about what made Benegal the director he came to be. It taught me that cinema does not exist in a vacuum and if you write a book or an essay, you may have to contextualise a film or a filmmaker within the history and the politics he belongs to.
Another mentor I would love to mention is one Mr. Ramachandran who was the news editor of The Daily and challenged me to write three op-ed articles every week on gender issues. I was new and did not even understand what an op-ed article was all about. Another Mr. T. Ramchandran was the editor of Cinema-India International who introduced me to the film festival circuit for the first time but did not pay a paisa for my pieces. My serious film journalism began under his guidance. B.K. Karanjia opened the doors of Screen for me but they do not make men like them any more. Gulshan Ewing, editor, Eve's Weekly was also responsible for giving me the space and the opportunity to write regularly for her weekly till it stopped publication.
My Calcutta experience has not been good, except for Mike Flannery and Mathures Paul of The Statesman and the late Mr. Sen of TOI. Most of the others are full of arrogance and attitude and I do not like even to meet them anymore.
[AN]: How did your writing change over time with respect to your style and subject?
[SC]: I think that is strictly for those who have been reading me for a long time to judge. I have become very research-centric and the fact that just like brushing my teeth, I keep writing at least 500 words everyday has honed my language and writing skills, I hope. You will be surprised that I earn much more as a journalist than I do as an author of 24 books!
[AN]: You have 2 National awards as a film critic. How have the awards helped in motivating you?
[SC]: They have been tremendously motivating. The first award came too soon – barely five years from the time I switched from full-time teaching to full-time journalism. This was not liked by many film writers of the time and they actually believed that I was in the business of string-pulling. But believe me, I am a failure at string pulling even today because I do not know whose string to pull when and how and I am very happy that way. Many film page editors were so miffed that they stopped accepting my pieces such as the film page editor of The Indian Post in Mumbai. Mukul Sharma who then edited Science Today of the TOI Group and knew me well, came out and asked me in front of guests – what prize I had won and what got me the award in the first place. His guests were more embarrassed than I was.
For the Aparna Sen book, the scenario was quite good. Of course, this was a joint award with the then-director of Doordarshan sharing the award for his Hindi book on music director Anil Biswas. But I was truly honoured because the award was bestowed by none other than President Abdul Kalam. The other reason for the thrill was that my husband Ajoy, a civil engineer all his life, won the same award for publishing the book. I forced him when no publisher was ready to touch the manuscript with a ten-foot-long pole. He had also published my earlier book Subject-Cinema but this was a winner though I did not expect the prize as it is too academic a piece of work.
I am extremely award-oriented and am always thrilled with any award that is bestowed on me never mind how big or small it is. But I do not run after them. They push me to do better and greater things and sustain my standards of writing though I have no clue whether they are good or bad or indifferent.
 [AN]: Do you think awards are important? Or, you have reservations on the selection process altogether?
[SC]: They were very important till recently. They are not anymore. There are so many awards these days that you never know what with sponsors and promoters and so on. Even the National Awards are highly politicised like the titles like the Padmashree and Padma Bhushan and so on. For the National Awards, the last two years, the awards went to catalogues and filmography of personalities and so on. I have heard reports that there is too much of political interference in the National Awards.
[AN]: Independent film critics are rare – in India and also worldwide. Why do you think it is difficult to sustain writing on cinema?
[SC]: I am an independent film critic as I have never worked in any newspaper of publishing organization not because I did not want to but because I already held a full-time teaching job. I do not think it is very difficult if one is determined to work hard – harder than the staffers and working journalists but hard work is demanded everywhere. It is difficult to sustain because today, film journalism has been reduced to gossip, star-oriented and film-oriented journalism that pays under the table I have heard. Besides, print and online media do not give much space to serious writing on cinema.
[AN]: How do you rate the role of the film societies in India? Do you think they are relevant today? And if so, how are they relevant?
[SC]: I do not think they are relevant today because they are extremely closed-door organizations that do not permit access to everyone because they want to keep the doors to foreign festivals open for themselves. They ask you to write and teach for free as if they are obliging you and this is not fair. There is a lot of power-mongering within themselves. Only a few are worth the name such as Cine Central because it holds regular screenings of good films and also brings out a printed newsletter but they are now running out of funds.
[AN]: You have written in myriad magazines, journals, newspapers etc. Why do you think film magazines didn't survive in India any more?
[SC]: Mainly because of television and satellite channels which give you immediate, audio-visual news stressing on sensation. Television does not afford space for any serious discussion on cinema. Print film magazines like Filmfare are petering out because of its focus on visuals and glamour. It remains today mainly because of the annual awards. They too have scrapped the Critics' Award where a Critics' Jury picked some films for awards which is there in the National Awards too, Screen sold out to Star World and it ran for 66 years as a serious print media weekly only on cinema and television. Sad. Who will give them advertisements if they do not write gossip around stars who are featuring in this or that film?
[AN]: What do you look for in a film?
[SC]: I generally have two rules. One is – a film should be able to capture your attention by the first fifteen minutes. If not, it is not worth watching till the end. But we keep watching hoping for some sign of the sun at the end of the dark tunnel. For a very good film, I think you should be able to carry it out of the theatre after it is over. It should haunt you at least for some time if it is a very good film. For a brilliant film, you would love to watch it again and again and again.
 [AN]: Today's generation is very advanced when it comes to their exposure and experience of the Audio-visual medium. Do you feel that art criticism including cinema, video and other audio-visual mediums should be part of school curriculum?
 [SC]: Yes, it should have been introduced a long time back. I said this many years ago because this will bring in better quality film journalists who would continue in it as a full-time profession and not as a part-timer the way I began.
[AN]: You have been a short story writer as well. What are the other types of writing that you have done so far?
[SC]: I have written six books on gender also and this led me to become one of the first Indian authors to write books on feminist film criticism.
[AN]:  Which book is the closest to you? Why?
[SC]: My first book – The Indian Woman's Search for An Identity published by Vikas Publishing House went into three editions. It was actually a collection of my op-ed articles written thrice a week for the daily tabloid The Daily. I still use this book as a frame of reference for gender-centric articles. I also cherish Subject-Cinema – my first in-depth, researched book on women portrayals on Indian Cinema.
[AN]: Tell us something about your recent two books which were launched.
 [SC]: Both the books are very dear to me. The Cinema of Bimal Roy was a long-cherished dream.  His films grew on me over time because I was too young to realise the archival richness of his films at the time I saw them first. Then as I saw them again and again and realised that no one had written any analytical work on his films, I felt an intense desire to write this missing book.
I consider Woman at the Window to be a path-breaking effort because no one across the world has explored the subject of objects and their significance in forming not only the material universe of a film but also what significance and meaning these objects hold for certain characters in the film. I found Satyajit Ray's celluloid interpretations of Tagore ideal to be analysed from this point of view. It took me five years to research and write this book and the publishers are not bothered about promoting it and marketing it. The same goes for the Bimal Roy book as well. There are several edited books in the market on Bimal Roy but unfortunately not a single one deals with his cinema.
 [AN]: The future projects?
[SC]: None as of now because publishers are playing hooky all the time and not paying nor promoting the books already published. I have thoughts of getting another collection of short stories published but publishers are not interested.
[AN]: Do you have any repentance as a writer?
[SC]: I dreamt of attaining international fame but I have accepted that I do not have the talent to become internationally renowned and for that, I have no regrets.
[AN]: Any aim which has so far remained un-achieved?
[SC]: I am 74+ now and with so many problems and lack of time, I do not think I can write that book that would have made me internationally renowned as a film scholar. I thought Woman at the Window would be that kind of book but I had no clue that it would depend on the publishers entirely.
[AN]: Thank you, Shoma-di. Stay active always.
[SC]: Thank you Amitava.
More to read
Hitting the Right Notes: In Conversation With Author Manek Premchand
I Can Act in Any State of Mind: Soumitra Chatterjee Interview
'Films Must be Restored Like a Work of Art': In Conversation with Shivendra Singh Dungarpur
Books by Shoma A Chatterji
Hope you enjoyed reading…
… we have a small favour to ask. More people are reading and supporting our creative, informative and analytical posts than ever before. And yes, we are firmly set on the path we chose when we started… our twin magazines Learning and Creativity and Silhouette Magazine (LnC-Silhouette) will be accessible to all, across the world.
We are editorially independent, not funded, supported or influenced by investors or agencies. We try to keep our content easily readable in an undisturbed interface, not swamped by advertisements and pop-ups. Our mission is to provide a platform you can call your own creative outlet and everyone from renowned authors and critics to budding bloggers, artists, teen writers and kids love to build their own space here and share with the world.
When readers like you contribute, big or small, it goes directly into funding our initiative. Your support helps us to keep striving towards making our content better. And yes, we need to build on this year after year. Support LnC-Silhouette with a little amount – and it only takes a minute. Thank you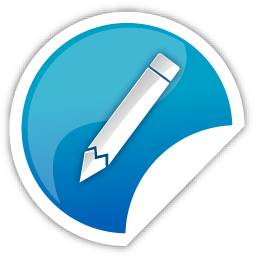 Whether you are new or veteran, you are important. Please contribute with your articles on cinema, we are looking forward for an association. Send your writings to amitava@silhouette-magazine.com
Silhouette Magazine publishes articles, reviews, critiques and interviews and other cinema-related works, artworks, photographs and other publishable material contributed by writers and critics as a friendly gesture. The opinions shared by the writers and critics are their personal opinion and does not reflect the opinion of Silhouette Magazine. Images on Silhouette Magazine are posted for the sole purpose of academic interest and to illuminate the text. The images and screen shots are the copyright of their original owners. Silhouette Magazine strives to provide attribution wherever possible. Images used in the posts have been procured from the contributors themselves, public forums, social networking sites, publicity releases, YouTube, Pixabay and Creative Commons. Please inform us if any of the images used here are copyrighted, we will pull those images down.