Haranath and His Gender-Bender Film Dharasnan
What really makes a man, a 'man'? Filmmaker Haranath Chakraborty raises this question in an unusual gender-bender film Dharasnan, which explores the subject through the journey of Tamasa, a girl who is tricked into marriage to a very sick person. As the film progresses her main struggle is to fight the scars that a sudden rape invested her with. But over time, she changes tracks and becomes ready to pay any price to gain both affluence and power. A Silhouette Review by Shoma A Chatterji.
One does not find too many gender-bender films in Indian cinema, either from Bollywood or from regional cinema, mainstream or off-mainstream. One of the few gender-bender films one recalls is Mardaani starring Rani Mukherjee some years ago. A "gender-bender" film may be defined as a film where the conventional roles of the hero and heroine are switched between the two, never mind if they are live-in partners, lovers or husband and wife. Mardaani does not exactly overturn the gender roles between the wife, a high ranking police officer in the narcotics department and her doctor husband. Though a doctor, he is marginalized by the script, marginalised by his status and beaten up because he happens to be her husband. The lady police commissioner in Drishyam too, presents a gender-bender portrayal because though she is married, her husband's profession, kept rather in the shade, takes second place to her own.
Dharasnan, directed by Haranath Chakraborty, who gave us one of the biggest hits in mainstream cinema in Sasurbari Zindabad in 2000, has taken a radically different route in his filmmaking career for the first time. "You will not be able to fit this film into the genre you have been used to with my earlier works," says Chakraborty who is a bit peeved about the fact that this film was held up from release for around four years before it could finally find a release.
Dharasnan is an unusual story of a married couple distinct from other couples because it is the wife, Tamasa (Rituparna Sengupta), who runs the family, taking on the entire responsibility of the financial demands. Her husband Shantosheel (Kanchan Mullick) is as thin as a skeleton, forever moves with his hands gripping his stomach and cannot digest anything. His sole source of happiness is his little son who loves to spend time with him because the mother is always too busy. He has a childhood friend and he visits him sometimes, asking him about the logistics of begging in trains because that is what the friend does. This is not as uncommon as we think it is but filmmakers hardly dwell on such subjects. That Haranath, dubbed as one of the most outstandingly successful filmmakers, has taken the step to make a completely different film from his general oeuvre, is itself a surprise for his fans and peers.
"It is Kanchan Mullick, the actor who has never got his due in films and has been reduced to a caricature in comic roles, who motivated me to make this film, other than the fact that I loved the story," he says. Few films, like Dharasnan negotiate the changed terms of a marriage where the wife is tricked into marriage to a very sick person and decides to run the show. Her main struggle is to fight the scars that a sudden rape invested her with. But over time, she changes tracks ready to pay any price to gain both affluence and power. Strangely, though she ignores the sick husband and keeps him at arm's length, she fulfills her wifely duties of looking after his health. She openly leads an adulterous life, using her sex to rise in business and makes no pretense of covering her tracks. This is a very unusual characterisation for any woman in an Indian film.
When Bhumika (late Disha Ganguly), a proud and confident young girl from a very poor background confronts Tamasa on a 'minor' issue of hoisting the national flag upside down, Tamasa, the successful business woman, sees her both as a counterpoint and as her conscience keeper. She is ready to go to any length to reduce the young girl to the same fate that once destroyed her life. Why? The film does not spell it out but suggests, bringing to the fore the conscience of a husband who has never been recognized as one by his wife.
Haranath Chakraborty who began his directorial journey with Mangaldeep in 1989, is still regarded as one of the few masters of Bengali commercial cinema, the other names being Swapan Saha, Prabhat Roy and the late Anjan Choudhury who Haranath regards as his mentor, who also wrote his earliest directorial films. Along his successful journey, despite the stings and taunts thrown at him by critics for his wholesale masala fare, he neatly turned the tables on them with Sasurbari Zindabad (2000) regarded as one of the biggest hits in mainstream Bengali cinema till today. Nearly three decades and thirty films later, most of them box office hits, Haranath has silenced his critics with Dharasnan by proving that he can also do films that effectively walk the tightrope between solid storyline and good commerce.
Dharasnan is a Bengali word, difficult to translate, but it roughly means, "showering under a continuous flow of water/rain." It narrates a rarely witnessed storyline where it is Tamasa (Rituparna Sengupta), the wife, who rules the family with an iron hand because Shantosheel, her husband (Kanchan Mullick) is physically, a very weak person in constant pain. This, coupled with the guilt of having been forced by his brother to marry this girl under false pretenses, reduces Shantosheel into an apology of a man who quietly witnesses the compromises his wife willingly makes to gain both affluence and power.
The opening frames are dramatic with the sound of heavy rains filling the backdrop as the credits come up. When the credits end, we see a two-wheeler arrive in the night on a rain-drenched street. From this point on, rain and thunder showers function as a metaphor for the story and also for the changes that happen in the major characters' lives. There is a parallel sub-plot that assumes as much importance as the main story of Tamasa's increasing greed for power and affluence which gets linked to the sub-story. What strikes in the sub-plot is the wonderful performance of a young entrant, Disha Ganguly, who, as Bhumika, brings into her performance a passionate patriotic fervour. Her honesty and her integrity shape Bhumika, both as a counterpoint and a conscience-keeper of Tamasa.
Tamasa wishes to buy the land on which Bhumika's small house stands, as a living memory of her departed grandfather who was a freedom fighter. Bhumika puts up a fight to save the home while Tamasa uses all strategies she can to acquire the land by any means, fair and foul. These two characters – Tamasa, with her brash, arrogant and cruel demeanour and Bhumika, with her confidence and pride despite the dire poverty she lives within – offer a solid juxtaposition between the good and the bad, the powerful and the weak and the pure woman with the adulterous woman. Haranath does not even once compromise with the character of Tamasa by trying to whitewash her and give her a sati savitri image. Rituparna, on her part, lives up to her negativity, her greed and her apparent neglect of her sick husband till the end, yet lives life on her own terms, without either guilt or apology. Sometimes, the mother in her comes to the surface from behind that thick veil of arrogance and attitude.
There are very few songs in the film. The title song on the soundtrack is mind-blowing while the song-dance sequence of Tamasa with her current lover (Saheb Chattopadhyay) stands out like a sore thumb. The background score, dotted with the sound of heavy rains melts into the content. The editing passes muster but could have been better with a few more snips and cuts to cut down the running footage. The cinematography is brilliant in the outdoor scenes and also in the indoor sequences in Tamasa's flashback. The gang-rape of Tamasa is kept low profile which is significant given the film's large canvas. Tamasa turns the gang-rape and her tricked marriage into an agency to acquire wealth and power instead of wallowing in self-pity and guilt. She turns her rape into a weapon that helps her get rid of her moral upbringing to sleep around for favours.
The cameo characters – Biswajit Chakraborty as the aged "business partner" who lusts to hit the bed with Tamasa, gives a memorable performance. He rises above his character in one scene when Tamasa pushes him away and he falls down, his knees hurt. He says that he is aware of his age but his mind does not listen. There are quite a few poignant moments in the film. Another one is when Tamasa's ten-year-old boy gets wet in the rains and she comes to scold him. She stops when she sees how happy the boy is getting drenched in the rains, and her face fills with a wistful smile, recollecting slices from her own childhood. The scenes in which Shantosheel visits his childhood friend who now begs in local trains to eke out a living, and the one in which he himself steps out to beg for alms, are deeply touching. For once, Kanchan Mullick, a brilliant actor, stereotyped in comic roles, gets his due. Sumon Banerjee as the local goonda masquerading as a do-gooder is okay. Sadly, Sreela Majumdar is trapped in soppy and sentimental mother roles.
Haranath has fleshed out his characters with bold, lucid strokes, leaving nothing ambiguous or even grey. Yet, the characters are not polarised into black and/or white. They have their own arguments in support of what they are doing and why. Disha's father has no way out of poverty unless he sells the ancestral house. Disha does not bother about trying to earn a living to save the house because she is blinded by a patriotic fervour that simply does not exist. She keeps herself glued to the memories of her grandfather not knowing that one needs to move on. Instead of Tamasa suffering from guilt for her so-called "immoral" lifestyle, it is the weak and timid Shantosheel who is forever filled with guilt.
Before going gaga over the woman-living-on-her-own-terms thing, please note that Dharasnan also redefines the popularly held concept of masculinity where it is equated to tall, dark and handsome men with six abs and eight abs who can fell a dozen attackers to rescue a damsel in distress within the blink of an eye. In a dramatic climax, Shantosheel draws a strange inner strength from within, physical, emotional and moral, when, while returning home at a late hour from his beggar friend's home, with the coins from his begging jingling in his pockets, he finds a few goons trying to disrobe a young girl, perhaps preparing to gang-rape her. He bashes them up with whatever he can lay hands on till they scuttle away, scared. For him, who the girl is, why she is being attacked and who is attacking her, do not mean anything. What holds true for him is that a girl is in deep trouble and his instinct makes him act, forgetting his ailing health completely.
"What really makes a man, a MAN?" the film raises this question in the dramatic climax which proves that  Shantosheel, the physically sick and weak husband who shies away from every man or woman and runs scared with his hands gripping his stomach, has what it takes to be a real man! Dharasnan subverts the definition of "manliness" and "masculine" as powerfully as its story reverses the moral issues a married woman is forever dogged by, even when faced with financial distress and a non-earning, sick husband. The end is melodramatic but it could not have ended any other way. You are left facing the question – who, between the husband and the wife, is the stronger one?
Read more in Indian Film Reviews
Mayurakshi – the Stream Within
Maacher Jhol Review: Cooked and Served as Delightful Entertainment
Dhananjoy – Challenging the Criminal Justice System
Sonata – A Celluloid Tribute to Loneliness that is Out of Sync
Hope you enjoyed reading…
… we have a small favour to ask. More people are reading and supporting our creative, informative and analytical posts than ever before. And yes, we are firmly set on the path we chose when we started… our twin magazines Learning and Creativity and Silhouette Magazine (LnC-Silhouette) will be accessible to all, across the world.
We are editorially independent, not funded, supported or influenced by investors or agencies. We try to keep our content easily readable in an undisturbed interface, not swamped by advertisements and pop-ups. Our mission is to provide a platform you can call your own creative outlet and everyone from renowned authors and critics to budding bloggers, artists, teen writers and kids love to build their own space here and share with the world.
When readers like you contribute, big or small, it goes directly into funding our initiative. Your support helps us to keep striving towards making our content better. And yes, we need to build on this year after year. Support LnC-Silhouette with a little amount – and it only takes a minute. Thank you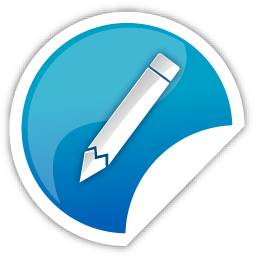 Whether you are new or veteran, you are important. Please contribute with your articles on cinema, we are looking forward for an association. Send your writings to amitava@silhouette-magazine.com
Silhouette Magazine publishes articles, reviews, critiques and interviews and other cinema-related works, artworks, photographs and other publishable material contributed by writers and critics as a friendly gesture. The opinions shared by the writers and critics are their personal opinion and does not reflect the opinion of Silhouette Magazine. Images on Silhouette Magazine are posted for the sole purpose of academic interest and to illuminate the text. The images and screen shots are the copyright of their original owners. Silhouette Magazine strives to provide attribution wherever possible. Images used in the posts have been procured from the contributors themselves, public forums, social networking sites, publicity releases, YouTube, Pixabay and Creative Commons. Please inform us if any of the images used here are copyrighted, we will pull those images down.