Devi – What if Devdas was a Woman?
"What if Devdas were a woman?" is the tagline of Rick Basu's Devi . Based on Sarat Chandra Chattopadhyay's classic novel which has been filmed umpteen times over the last hundred years, the film tries a gender reversal of sorts. However whether all the efforts are to have a sleazy depiction on screen or to have a director's vision which is a re-interpretation of the novel grounded in contemporary reality, is the question. Noted film critic Shoma A Chatterji takes a closer look.
"What if Devdas were a woman? Devi deconstructs Sarat Chandra Chattopadhyay's classic, Devdas, and gives it a female perspective. The genders of the main characters have been reversed and the story is based in the 21st century." This is the tagline that goes with the blurbs and posters of Rick Basu's Devi. This offers an original angle to Sarat Chandra Chattopadhyay's classic novel. The idea of turning Devdas into a woman is novel, true. It is also in keeping with the age we live in where girls drink and smoke and do drugs and gloat about their 'unconventional' lifestyle under the guise of a love affair turned sour. Let us take a closer look.
Devi is placed differently not only in terms of the gender reversal but also in terms of the modernization of the original work by investing it with a Pan-Asian touch. If this was to add an invisible tourist flag to the film, it does not work because we do not quite like the Bangkok/Pattaya (I couldn't make out which) we see. Taking the film and its protagonist Devi all the way to Bangkok/Pattaya, exposing the underbelly of the city filled with gun runners, drug peddlers, drug addicts, gigolos and prostitutes does not bode well for the film either as a humane experience or as a cinematic one. From this point on, the film begins its consistent and constant downswing from one character/incident to the next and if Paoli portraying the title role was not already an established actress completely committed to the films she takes on, one would have thought that this was her launch pad. Both Prateek (Parvati/Paro), the quiet lover boy confused and disillusioned with the lack of commitment of Devi and Charlie (Chandramukhi), a gigolo who practices his business strictly on his own terms are marginalised despite the freshness they bring to the screen by the larger-than-life, visually repulsive image and characterisation of Devi.
This critic is open-minded about radical perspectives on famous works that attract filmmakers to reconstruct these works. But there is a limit to such deconstructions when the new avatar turns out to be an independent film that stands on its own minus the literary link its director lays claims to. A filmmaker needs to invest his film with a minimum quantum of respect for the characters who make up the story even if he does not respect the original literary source. This was missing in Sanjay Leela Bhansali's Devdas (2002). With a suicidal running time of 184 minutes, in the midst of high-decibel music, songs and highly strung dialogue, the film played around merrily with the social backdrops of the main characters, especially Paro's mother. Bhansali packs off his version of Devdas to Oxford University and when he returns, suited and booted, he defines a grandiose version of the original and his zamindar family hosts a colourful festival to herald this. Chandramukhi is more like a "queen" than a tawaif who dances and sings and sets her male customers out of their woes but fails with Devdas. And Chunilal with his terrible Bangla is reduced to a poor joke. Yet, it is this very grandness that held the audiences captive for the entire film.
Devi is some kind of a much-in-demand photo-journalist for some television channel and wanders across the globe to work on her stories. A couple of scenes of her relationship with Prateek during their adolescence is concentrated almost solely on a scene in which Devi seduces Prateek and then leaves him in the lurch to go abroad for higher studies. This scene also very crudely expresses Devi's loss of virginity. Prateek reels under the shock of desertion and abandonment by the girl he had fallen deeply in love with. But he strips himself off the pull and tries to maintain his distance when she comes back for her younger sister's wedding. This  seduction scene, poorly composed and crudely orchestrated, shown in repeated flashbacks  from Prateek's  point of view tells us that the hurt has not gone away even when he is married and in love with his stinking rich wife and is conveniently settled in Bangkok/Pattaya. He can still run to Devi whenever she is in trouble. But unlike Devdas, Devi does not seem obsessed with the memories of that first love and the audience has to actually gauge this from her flight into drugs and Bangkok/Pattaya, not necessarily in that order.
Sarat Chandra's novel has been made into around 16 films beginning its run in the silent era. The memorable ones are Pramathesh Barua's version in Bengali and Hindi (1935-36) for New Theatres and Bimal Roy's Devdas (1955) featuring Dilip Kumar, Vyjayantimala and Suchitra Sen, with a beautiful musical score in both films faithful to the original novel.  The third most discussed and debated version is Sanjay Leela Bhansali's Devdas (2002) in bright colours, lavishly mounted sets, loud music, lots of songs and exaggerated melodrama, the version the present young generation are most familiar with. This version projects a hysterical, rather than failed, masculinity without showing why this myth is so popular.
Santanu Mandal, research student of literature at Viswa-Bharati University, Santiniketan, in his paper Love's Labour's Not Lost – 21st Century Reincarnation of Devdas offers a brilliant and imaginative reading of Anurag Kashyap's Dev D, Anurag Kashyap explores the hidden world of drugs, alcohol, sex-workers of Delhi and the underground pubs which remain open after the "Govt. Approved Wine and Beer Shops" close. Dev D exemplifies the rich, purposeless brat who grows up believing "Koi kuch nahin bigaad sakta mera, Janta hai mera baap kaun hai?" It is a completely reversed reading of the original Devdas which shows Paro as the one whose love for Devdas is strongly dominated by sex but who is not prepared to walk out of her marriage to resurrect and rescue Devdas from his steady collapse into ruin. Yet, she helps him out of his misery temporarily. It is Chandra (Chandramukhi) with who Devdas finally rides away on a two-wheeler into a new life. Chandra steps into prostitution through a MMS clip which makes her parents cut her out of their life. The red-light narrow lanes in Delhi where she practises her business is convincing. Unlike caste and strata differences that split up Devdas and Paro in the original story, these factors play no role in Devi.
Rick Basu and his scriptwriter Reetarshi Dutta who also wrote the dialogue fail to even touch the intense, powerful but subtle love that grew between Devdas and Paro from childhood pranks till the time they grew up and Devdas returned to the village to find his little friend having bloomed into a beautiful girl. Devi's love for Prateek does not come across at all. She actually gloats over her unconventional lifestyle and tries to shock Prateek. He is a far call from the Parvati of Devdas who had the gumption to step into his bedroom in the middle of the night and challenged him to elope with her. The emotional resonances touched ever so lightly with romantic, passionate love and sexual overtones Devdas is soaked in, is missing completely in Devi. Kashyap's Dev D plays upon the purely physical desire of Paro for Devdas but Devi does not toe this line either.
Charlie, the gigolo with the funky hairdo, a brilliant performance by Shataf Figar has more pity than love for Devi. Unlike Chandramukhi, he does not give up his profession and is killed by the drug mafia while trying to save Devi and the pimp he operates through. Paoli deserves more than a pat on her back for agreeing to look her ugliest, her worst and her physically dirtiest to make the love-addicted junkie convincing for the audience. But we are not pleased. She jaywalks through the ugly streets of Bangkok/Pattaya with a terrible wig, micro shorts and dirty tops crying for a wash. She laughs and screams all the time for no reason till, at a given point of time, one begins to question her sanity.
Shubh Mukherjee's debut as Prateek could have been better had the script done justice to the character he portrays. He is good-looking and in the hands of a good director, might turn into a pleasant surprise. But Elia Kazan and Rachel White stick out like sore thumbs as does the servile character of Prateek's mother who sheds copious tears when Devi's father is dying while his wife is more composed. The editing is rather jerky and so is the cinematography that rushes through the streets of Bangkok/Pattaya again and again, perhaps by design to reflect the futility of Devi's life. Sadly, the director and the script have also put in a lot of sleaze and skin show to justify the 'modernisation' of Devi aka Devdas. The scenes prior to the wedding of Devi's younger sister are superfluous and seem to have been an afterthought to put in a song which is good but not visualised aesthetically.
The social relevance of Barua's Devdas lies in that it was the first film to place on celluloid the social ramifications of a man of high birth who moves away from his feudal, upper-class roots in rural Bengal to the colonial city of Calcutta before World War II. It tried to explore the inner pain of this man, torn between the pull he feels towards his village roots and his wish to run away to the city to escape from the tragic reality of a lost love. His willful manner of moving towards self-destruction could be read as his casual indifference to the village that he once belonged to, a village he now responds to with mixed feelings. Before his death, he tries in vain to run away from an anonymous death in the unfeeling city by coming back to the village in one last desperate attempt to renew his lost ties. The harsh, heartless reality of the city has changed his perspective towards the village. He finally rejects the tempting illusions and fantasies the city once held for him. The city loses Devdas but the village too refuses to accept him even in his ignominious, humiliating and tragic death. Only two women – Parvati and Chandramukhi – who operate like invisible, unwritten 'guardians of conscience' in the wreckage his life is reduced to, are left to grieve over his death. Where do we see even a suggestion of all this in Rick Basu's film? Where does the social relevance lie in this film? Do we really feel sorry for Devi because she loved and lost and got willfully sucked into a mesh of no-return? We do not because in her life, 'love' is an absent emotion.
According to Ashish Nandy, (Atmaghati Nayak –Pramathesh Barua, translated from the original English by Raghab Bandopadhyay, published in DESH, Annual Issue, 1999, p.67). it is incredible that Sarat Chandra, as a young boy of 17, could flesh out a strikingly unusual and timeless character like Devdas – romantic, weak, permissive, seeking solace in drink and in the arms of a prostitute. Devdas is immortal, indestructible. This image of  a man who surrenders all problems of his life to his addiction for the bottle and to the maternal affection he finds in the loving arms of a prostitute weaves a dream so attractive that we just cannot, from the bottom of our hearts, let go of it. How can anyone turn him into a woman just to find out how the audience, mainly the men will react? How can distortion be called deconstruction? The Devdas allegory is not only redundant for Devi but is also destructive to the story and humiliating to the original author. I fervently hope that a director does not get enough inspired by this film to make Hamlet by turning the Prince of Denmark into a Princess!
Devi | Official Trailer | Paoli Dam | Shataf Figar | Shubh | Rachel | Elena | Rick Basu
More to read
Postmaster Review – The Tagore Connection is Superfluous
Antarleen and Kahaani 2 – Polarised Yet Competent Thrillers
Hope you enjoyed reading…
… we have a small favour to ask. More people are reading and supporting our creative, informative and analytical posts than ever before. And yes, we are firmly set on the path we chose when we started… our twin magazines Learning and Creativity and Silhouette Magazine (LnC-Silhouette) will be accessible to all, across the world.
We are editorially independent, not funded, supported or influenced by investors or agencies. We try to keep our content easily readable in an undisturbed interface, not swamped by advertisements and pop-ups. Our mission is to provide a platform you can call your own creative outlet and everyone from renowned authors and critics to budding bloggers, artists, teen writers and kids love to build their own space here and share with the world.
When readers like you contribute, big or small, it goes directly into funding our initiative. Your support helps us to keep striving towards making our content better. And yes, we need to build on this year after year. Support LnC-Silhouette with a little amount – and it only takes a minute. Thank you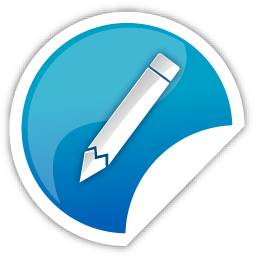 Whether you are new or veteran, you are important. Please contribute with your articles on cinema, we are looking forward for an association. Send your writings to amitava@silhouette-magazine.com
Silhouette Magazine publishes articles, reviews, critiques and interviews and other cinema-related works, artworks, photographs and other publishable material contributed by writers and critics as a friendly gesture. The opinions shared by the writers and critics are their personal opinion and does not reflect the opinion of Silhouette Magazine. Images on Silhouette Magazine are posted for the sole purpose of academic interest and to illuminate the text. The images and screen shots are the copyright of their original owners. Silhouette Magazine strives to provide attribution wherever possible. Images used in the posts have been procured from the contributors themselves, public forums, social networking sites, publicity releases, YouTube, Pixabay and Creative Commons. Please inform us if any of the images used here are copyrighted, we will pull those images down.