Main Zindagi Ka Saath Nibhata Chala Gaya – Evergreen Dev Anand
Style and fashion icon Dev Anand with his city-slick and charismatic persona left behind a rich legacy of films that are still loved for their superior camera work, exceptional direction, some of the best ever performances, excellent scripts and dialogues, style and fashion, exciting new discoveries, locations and beauty of scene concepts, cinema of high hopes and spirit and of course and all the music and the songs.
We remember the evergreen hero through a journey down his illustrious repertoire.
The rare pictures used in this article, unless specifically mentioned in the caption, are courtesy the Collections of SMM Ausaja, renowned film historian, archivist and memorabilia collector. Movie stills are courtesy the Internet.
Main zindagi ka saath nibhata chala gaya,
Har fikr ko dhuyen mein udata chala gaya.
For a man who was part of the Indian cinema for some 65 years, acted in over a 100 films, directed some 19 films and produced over 40, media has written and divulged almost everything there is to the man. In my tribute this year to the greatest entertainer we have had I have decided to look at some figures.
My brother, Shanu Dev, who works as a dubbing artist and voice over in the Mumbai film world, was close to Dev Anand. He has acted in a few Dev films, like Censor, Sau Crore, among others. Through him, I had sent a message to Dev Saab in early 1998 and seek his reaction.
There were two parts of this message, first, that Dev Anand stands out as the hero in Hindi cinema who has the best music/songs to his credit going by quantity and quality.  Next, if he had allowed his brother, Vijay Anand to direct most of the films that he did himself, we might have had some more class cinema to connect with him.
'Give me Dada Burman again'
Let me tell you how he answered. For the first part, Dev Saab said, "Thanks to Peeyush, he seems to have deep understanding of music. But the credit of my films having great music goes entirely to Dada Burman. He was the driving force, the inspiration to all that music we have had. A real grounded man, he would sit on earth, on a carpet, and create those melodies, one after the other that mesmerized the entire world. Give me Dada Burman again, and I will give you another Guide. He was a source of inspiration, I truly miss him the most. Such was the standard that Dada set in my films that other music directors who worked on some of the films I acted in, had to match and come up to meet that standard. Thus all around the music got a boost."
For the second part, Dev Saab said, "Well sometime around a film maker needs to yield full control and show the world his ideas the way he wants the world to see. We made three films at the same time, Chetan Bhai made Jaaneman, Goldie did Bullet and I directed Des Pardes. Only Des Pardes was a jubilee. I thus made a decision to make my own films."
Well, Sir, you are gone into the other world and for us who love your films, that last 20 years of your cinema has remained a regret. But, the other 45 years of your films, we love everything, the films, the superior camera work, exceptional direction, some of the best ever performances, excellent scripts and dialogues, style and fashion, exciting new discoveries, locations and beauty of scene concepts, cinema of high hopes and spirit and of course, all the music and the songs, a testament to its terrific legacy.
Lasting impression of SD Burman's music
For his music, as one would guess, he had Maestro Sachin Dev Burman score music for 28 of his starrers. I recall only one, Ek Ke Baad Ek, with weak music. Rest all had excellent score and songs that we relish even after all these years. From Baazi, Jaal, Sazaa, Taxi Driver, Munimjee, Paying Guest, Nau Do Gyarah, Kala Bazar, Bombai Ka Babu to Guide, Jewel Thief, Teen Deviyan, Gambler, Tere Mere Sapne and Prem Pujari to name a few of the 28 films that contained 210 songs – if I start listing these songs, readers would hum along at least 90 percent of them. Such a lasting impression they have had.
'The most romantic song of impulse ever'
At one time in the history of Hindi films, 'Yeh raat yeh chandini phir kahan' (Hemant Kumar / Sahir Ludhianvi / S D Burman / Jaal, 1952) was hailed as 'the most romantic song of impulse ever'. Whether you talk of the scene on screen  or just the audio – the impact was tremendous, of equal strength.
I remember screening Jaal at one of our monthly meetings of the Vintage Hindi Music Lovers Association in Bangalore in early eighties. We had a packed house of approx. 250 members of which there were over 140 women in the audience. After the screening a question was posed to the women in the audience as to how they would react if they were in place of Geeta Bali when Dev starts stringing his guitar and croons Yeh raat yeh chandini phir kahan.
I don't think I have seen a more unanimous response from public declaring that they would be reacting just as Geeta Bali did. What an impact that song had even after some thirty years of its making with some in the audience having viewed it many times before. Not only was the music, the lyrics, the singing that left that impact, it was also the performance of the lead artists (Dev and Geeta Bali), the direction by Guru Dutt and extremely polished and reverberating cinematography by V K Murthy that all contributed in their might. Dev Saab, no one can take these memories away from us.
Yeh raat yeh chandini phir kahan (Jaal, 1952)
Dev Anand and his Navketan had the courage and conviction, vision as well, to allow Dada Burman all experimentation that the maestro wished. It always worked wonders. It was a team work par excellence.
The non-mukhda starting of 'Kaanton se kneench ke ye anchal' in Guide (1965); exceptional use of percussions and uncommon beat in 'Hothon pe aisi baat main daba ke chali aai' in Jewel Thief (1967); soft and slow start to regular interjection by Kishore in 'Khwab ho tum ya koi haqeeqat' in Teen Devian (1965); the recitation and singing combination by Geeta and Rafi in 'Chupke se miley pyase pyase kuchh hum kuchh tum' in Manzil (1960); Asha Bhosle humming in Kishore's O nigahen mastana in Paying Guest (1957) and Hemant Kumar's humming in Lata's 'Peechhe peechhe aake chhu lo hume paa ke', in House No. 44 (1955); the conversion of a ghazal into a club song in Baazi 'Suno gazar kya gaye' (1951); the nazm recitation of 'Dil aaj shair hai' by Kishore in Gambler (1971) are just a few examples of the musical liberties Dada Burman took in a Dev film.
In Nau Do Gyarah in 1957, Dada Burman had tried the same formula to mix Rafi and Kishore as his playback singers as he did twelve years later in Aradhana (1969) – two Rafi duets, one Kishore duet and a Kishore solo in Nau Do Gyarah and two Rafi duets, one Kishore duet and two solos for Kishore in Aradhana. Had Kishore not been tied down with Madhubala's health issues, he would have gained substantial popularity in the late 50s itself. Sheer misfortune made him lose ten years.
The naughtiness and the mature handling of the songs in Nau Do Gyarah established Vijay Anand, all of 22 years of age, as a force to reckon within Hindi cinema. Aankhon mein kya ji (Kishore, Asha) O, Aaja panchhi akela hai (Asha, Rafi), Hum hain raahi pyar ke humse kuchh na boliye (Kishore), are absolute classics. As much as they stand out as superb compositions of music and lyrics, so also are they are a landmark in song picturization in Hindi cinema.
In among the star/music director partnerships that trended from late 40s and very early 50s, we saw three definite liaisons, Raj Kapoor with Shanker Jaikishen, Dilip Kumar and Naushad and Dev Anand with Sachin Dev Burman. All had exemplary music and memorable hits. In today's terms when we look around, the music from Dev Anand-SD Burman combination has stood the test of time and has somewhere touched the Generation X as well.
Dil ka bhanwar kare pukar (Tere Ghar Ke Samne, 1963)
Writes Sidharth Bhatia in The Navketan Story – Cinema Modern (Harper Collins) "Even by the standards of the glorious 1950s and 60s, when Indian film music was at its melodic finest, Navketan's songs stand out. They are beautifully written, composed and filmed. From the very first movie, Afsar (1950), with two superb Suraiya numbers, 'Nain diwane' and 'Man mor hua matwala' to all the films of those decades and beyond, the songs of Navketan have been among the best in Hindi cinema."
Voices of Dev Anand
Kishore was known as Dev voice and Rafi too has given a large number of songs as his playback, we have also heard Dev sing in the voices of Hemant Kumar, Manna Dey, Talat, Mukesh, Jagmohan Bakshi, Manmohan Krishna, Dwijendra Mukherjee, Chitalkar Ramchandra, and a few more.
Of the total of eleven songs Hemant Kumar sang for SD Burman, 10 were for Dev Anand's films. Hemant Kumar in an interview to me had said, "Each and every one of those 11 songs that I sang for Sachin Babu were my biggest hits in my entire career. Even now, every time, when I do public performance on stage, people request me to sing those songs. They are magical."
"A sort of romantic pairing of my voice with his (Dev Anand's) screen image was created by Sachin Babu. People simply loved it. Those numbers were really popular. Dev Anand was a big name, a very prominent hero. His songs had to be very carefully crafted with lots of effort and dedication," Hemant Kumar added.
Apni to har aah ik toofan hai (Kala Bazar, 1960)
An ode to the beloved camouflaged in a 'prayer' to the "uparwala" – a delightful double meaning! Notice the use of the flute to replicate a tuneful train signal.
Music makers excelled in Dev Anand's films
I remember reading in an interview where Dev Saab had said he never influenced the producer with his (Dev's) preferences in any department. Not the choice of music director, lyricist, cast and crew. The producer had his own choices. C. Ramchandra did three films with Dev Anand, Husnlal Bhagatram provided music for six of his films, Anil Biswas did five, Kalyanji Anandji had four and Madan Mohan and Laxmikant Pyarelal scored the music for three films.
Yet, the music from Dev's films stands out. Anil Biswas in Raahi (1953) and Aaram (1951), C. Ramchandra in Baarish (1957) and Amar Deep (1958), Madan Mohan in Sharabi (1964), Salil Chowdhury in Maya (1961),  Kalyanji Anandji with Johny Mera Naam (1970) are a few examples to prove the point. More so, when I list them in detail below, but let us visit these to understand my argument.
Dekh hume awaaz naa dena (Amar Deep, 1958)
'Ik pal ruk jana ruk jana o jane wale raahi', by Lata in Raahi; a good lot of them in Aaram including, 'Shukriya ae pyar tera shukriya' by Talat, 'Ae jaane jigar dil mein samane aaja' by Mukesh and Lata, and 'Man mein kisi ki preet basa le' by Lata.
'Dane daane pe likha hai khane wale ka naam' by C Ramchandra in Baarish and 'Dekh hume awaaz naa dena' by Rafi/Asha in Amar Deep as well as Lata's beauty, 'Dil ki duniya basa ke sanwariya tum na jane kahan kho gaye'.
The tandem of Geeta Dutt and Hemant Kumar 'Kaise koi jeeye' in Baadbaan (1954) is one of the most evocative songs ever, composed by Timir Baran and S K Pal.
Madan Mohan's Sharabi will for all times shine for great compositions to extremely sensitive lyrics by Rajendra Krishan and outstanding delivery by Rafi. 'Mujhe le chalo aaj us gali mein', and the two part 'Sawan ke mahine mein' give goose pimples even today when we listen to them intently.
Mujhe le chalo aaj us gali mein (Sharabi, 1964)
Yeh nai nai preet hai (Pocket Maar, 1956) – This film was Dev Anand's 7th and last venture with Geeta Bali. The music was composed by Madan Mohan and lyrics were by Rajinder Krishan.
Sangeeta Kohli Gupta ji (the daughter of music maestro Madan Mohan) mentioned this duet sung by Lata Mangeshkar and Talat Mahmood as "one song which I like very much" and it is a particular favourite of the author of this article.
Maya had 'Ae dil kahan teri manzil' by Dwijendra Mukherji giving playback for Dev under Salil Chowdhury's baton. Other ditties were 'Tasveer teri dil mein' (Lata/Rafi) 'Jaare jare ud ja re panchhi' (Lata) and 'Koi sone ka dil wala' (Rafi).
'Pal bhar ke liye koi hume pyar kar le', 'Nafrat karne walon ke seene mein pyar bhar doon' and 'O mere raja,' from Kalyanji Anandji's Johny Mera Naam stand out and even the flop Mahal had Kalyanji Anandji create beauties like 'Yeh duniya wale poochhenge' and 'Ankhon ankhon mein hum tum ho gaye diwane'. Mahal is probably the only film where we see Farida Jalal perform a cabaret, 'Aaiye aapka tha hamen intezar'.
Pal bhar ke liye koi humme pyar kar le (Johny Mera Naam, 1970)
The partnerships with RD Burman and Shankar Jaikishen
The second highest music collaboration after SD Burman, was with RD Burman (RDB) – 11 films. Of these, Hare Rama Hare Krishna (1971), Heera Panna (1973), Ishk Ishk Ishk (1974), Joshila (1973), Shareef Budmash (1973), Bullet (1976), to name a few of 8 good ones.
I believe Dev could not get the best out of RD Burman if you compare the music in these films with the maverick composer's works with Ramesh Behl, Nazir Hussain, Hrishikesh Mukherjee or Gulzar. These combinations gave us far superior musical score. Something lacked in the partnership with Dev even though I have immense liking for all songs of Ishk Ishk Ishk and Joshila, and selected ones from other RD films for Dev Anand.
Close third was Shanker Jaikishen – 8 films of which 7 were hits and have popular songs including Patita (1953), Love Marriage (1959), Asli Naqli (1962), Jab Pyar Kisi Se Hota Hai (1965) and Duniya (1968). Kahin Aur Chal (1968) was a non starter.  'Dheere dheere chal chand gagan pe' (Love Marriage); the title song  'Jiya o, jiya o jiya kuch bol do' and 'Teri zulfon se judai to nahi maangi thi' (Jab Pyar Kisi Se Hota Hai); 'Falsafa pyar ka tum kya jaano' and 'Dooriyan nazdikiyan ban gayi' (Duniya); 'Ik but banaunga tera aur pooja karunga', 'Tujhe jivan ki dor se baandh liya hai' and 'Tera mera pyar amar' (Asli Naqli); 'Yaad kiya dil ne kahan ho tum', 'Hain sabse madhur wo geet jinhen' and 'Kisi ne apna bana ke mujhko' (Patita) are among Dev Anand's most famous songs.
Dum maaro dum (Hare Krishna Hare Ram, 1971)
Proverbial numbers of Hum Dono
Jaidev was a protégé of Navketan and an assistant to Dada Burman was launched as a music director in Joru Ka Bhai (starring Vijay Anand, 1955). His big career break was given to him in Hum Dono (1961). Each song is a gem.
Hum Dono has remained as one of the highly popular films of Navketan. It had Dev in the famous double role and his very stylish moustache. Amarjeet, a Navketan insider was credited as its director, though in an interview Dev confirmed that most of the film was directed by Vijay Anand. Allah tero naam (Lata), Abhi naa jaao chhod kar (Rafi, Asha), Main zindagi ka saath nibhata chala gaya and Kabhi khud pe khabhi halaat pe rona aaya (both Rafi), are all excellent numbers and have become famously proverbial.
Jaidev next did Kinare Kinare (1963) for Dev Anand, co-starring Chetan Anand and Meena Kumari. Chale jaa rahe hain mohabbat ke mare and Dekh li teri khudayi  were hits here.
Peculiarly, in all those years (late 50s to mid 60s) when Dada Burman was using Rafi as Dev's voice, all other music directors for Dev's films followed suit. Shankar Jaikishan in Asli Naqli, Love Marriage and Jab Pyar Kisi Se Hota Hai, Salil Chowdhury in Maya, Madan Mohan in Sharabi are points to exemplify. Once Kishore came back with Gaata rahe mera dil in Guide, SJ quickly added Kishore in Duniya duet Dooriyan nazdikiyan ban gai. Good for Kishore who was always identified as Dev Saab's voice.
Abhi na jao chhodkar (Hum Dono, 1961)
Working with the crème de la crème of directors
Dev Anand was fortunate to have some of the best directors of the industry direct him in his early years. Phani Majumdar directed him in 4 films including Faraar and Baadbaan. Paul Zils did two including Zalzala, which had an amazing score by Pankaj Mullick. D. D. Kashyap worked with Dev Anand in three including Aaram and Maya.
Masterpieces from Vijay Anand
The major contribution came from Vijay Anand (Goldie), who directed 10 films for Dev Anand almost all masterpieces and examples of outstanding film making in all departments. Any revisit to these classics – Nau Do Gyarah, Kala Bazaar, Guide, Jewel Thief, Johny Mera Naam, Tere Mere Sapne reveal new strengths and finer qualities that a viewer might have not noticed earlier.
Vijay Anand brought out the best in Dev, in acting, in songs, in style, everything. Naseeruddin Shah in an interview declared Vijay Anand as one of the best directors in Hindi films, even equalled him with Alfred Hitchcock.
Older brother Chetan did 7 films including Afsar, Taxi Driver, Funtoosh, Kinare Kinare, Jaaneman. Dedicated film maker Shankar Mukherji (Debendra Shankar Mukherji, his full name) did 7, remember, Nirala, Baat Ek Raat Ki, Pyar Mohabbat and Banarasi Babu?
Raj Khosla directed Dev in 6 films including CID, Kala Pani, Solva Saal, Bombai Ka Babu and Shareef Budmash.   Khosla came to Bombay with a reference from Dev's eldest brother (a lawyer) in Punjab. Dev placed him under friend Guru Dutt to learn the craft. That Raj Khosla rose to become a highly successful film maker shows Khosla's dedication and commitment.
Dev Anand's leading ladies carved their niche
Let me mention his leading ladies now. The magic number seems to be 7. He did seven films each with, Suraiya, Geeta Bali, Waheeda Rahman, Hema Mali and Zeenat Aman.
Let me recall a few with each one of them; with Suraiya (Afsar, Sanam, Vidya, Shair). With Geeta Bali (Baazi, Jaal, Milap, Pocketmaar); Waheeda acted with Dev in CID, Solva Saal, Kala Bazaar, Guide, Prem Pujari; with Hema there were Johny Mera Naam, Shareef Budmash, Tere Mere Sapne, Joshila, Amir Garib, among others. With Zeenat it was, Hare Rama Hare Krishna, Heera Panna, Ishk Ishk Ishk, Warrant.
Piya tose naina laage re (Guide, 1965)
Dev's affair with Suraiya was the talk of the town, other than that Dev was not known to have any affairs with his leading ladies. He mentions about his attraction towards Zeenat in his autobiography, but denies there was anything beyond.
The only heroine he acted in more than 7 films was the effervescent Madhubala, it was 8 that they did together. Aaram, Nadan, Arman, Kala Pani, Jaali Note, Sharabi, among others. Kala Pani (1958), a remake of the Uttam Kumar-Suchitra Sen starrer Bengali hit Sabar Upare (1955) remains my favourite. Madhubala was in the role of a journalist which she repeated in Shakti Samanta's Jaali Note. Incidentally, CID and Jaali Note are only 2 films that Dev had O P Nayyar providing music for, both hits.
In the Jaali Note song, the Censor Board found the words Raat sard sard hai a bit too sensitive and had them cut retaining only Chand zard zard hai twice instead! Poor Chand remained zard without the sard raat.
Achcha jee main haari (Kala Pani, 1958)
Dev Anand did 6 films with the heroine he decided to make his real life partner, Kalpana Kartik among which Baazi, Taxi Driver, House No. 44 and Nau Do Gyarah are prominent. Kalpana Kartik (Mona Singh in real life) never acted opposite any other hero, other than Dev.
With Nutan and Meena Kumari he acted in 4 films each. With the graceful Nutan he did Barish, Paying Guest, Manzil and Tere Ghar Ke Saamne. With Meena Kumari he did Sanam, Tamasha, Baadbaan and Kinare Kinare. Raakhee acted opposite Dev Anand in Heera Panna, Loot Maar, Banarasi Babu, Anand Aur Anand.
Nalini Jaywant also did four films with Dev Anand – Kala Pani,  Hindustan Hamara, Raahi and Munimjee and the songs of Munimjee and Kala Pani especially are popular till today.
Three was it for Vyjayanthimala, Amar Deep, Duniya and Jewel Thief. Three also with Asha Parekh, Jab Pyar Kisi Se Hota Hai, Mahal and Kahin Aur Chal. Nanda did three films too Hum Dono, Teen Deviyan and Kala Bazar though in Kala Bazar she is in a sister's role to Dev. Tina Munim did Des Pardes, Loot Maar and Basu Chatterji's Pygmalion, Man Pasand. 
O nigahen mastana (Paying Guest, 1957)
Asha Bhosle only hums in tune in this Kishore delight. Notice how the music inspires. Director Subodh Mukherji had a great song in his hands and picturised it with due dedication and intelligence.
Dev Anand was the only Hindi film hero to have acted in two films with Suchitra Sen, the Bengal marvel – Sarhad and the unusual love story Bombai Ka Babu (both in 1960) – the latter still remembered for outstanding performances and great songs. Sadhana had two hits with Dev, Hum Dono and Asli Naqli, films in which she was a perfect picture of impish beauty.
Zaheeda, daughter of Akhtar Hussain (elder brother of Nargis) actually insisted Dev to give her a break. Thus, Dev Anand cast her in Prem Pujari and Gambler. She will go down in movie history with some excellent songs in both the films, composed by maestro SD Burman.  Zahira got a break in Gambler too, playing the cute sister.
Mumtaz gave one of her career best performances in Tere Mere Sapne and was impressive in Hare Rama Hare Krishna. Both films were well received and appreciated and she got some outstanding songs too. And who can forget the ever popular songs of Maya and Love Marriage, the two films in which Mala Sinha played the female lead.
Shiela Ramani was Dev Anand's heroine in Funtoosh (1956), remember the song 'Hamen aaj koi na chhediyo'? She played the second lead in Taxi Driver (1954), dancing to the most popular Lata club number 'Dil se mila ke dil pyar kijiye, koi suhana ikraar kijiye'. Both films had excellent hit music by SD Burman and both were directed by Chetan Anand.
Deewana mastana hua dil (Bambai Ka Babu, 1960)
The one film partnerships he had were with Nargis (Birha Ki Raat), Bina Rai (Insaniyat),  Saira Banu (Pyar Mohabbat), Sharmila Tagore (Yeh Gulistan Hamara), Yogita Bali (Banarasi Babu), Parveen Babi (Bullet), Priya Rajvansh (Saahib Bahadur), Smita Patil (Anand Aur Anand), among others.  Tanuja (Jewel Thief) played a supporting but significant role opposite Dev Anand.
In almost all Navketan (Dev's banner) films, the heroines were not mere showpieces, they had solid ground to stand on their own and have a defined identity. Some times, they were uber modern and surprised the audience but Navketan films banked on making the female characters rise above the ordinary.
Waheeda Rehman playing Rosie in Guide made a bold statement much ahead of its' time and in Kala Bazar, she stood tall as Dev Anand's alter ego, a picture of his conscience. In Solva Saal, she was the gutsy girl eloping with her lover and in CID the spunky 'Kahin pe nigahen kahin pe nishana' won hearts. Geeta Bali in Baazi and Jaal, Kalpana Kartik in Taxi Driver and Nau Do Gyarah, Madhubala in Kala Pani, Suchitra Sen in Bombai Ka Babu, Hema Malini in Tere Mere Sapne, Zeenat in Hare Rama Hare Krishna, these are all stand out female leads that have crafted future for other heroines in Hindi films to follow in times to come.
The maverick lens men
Dada Saheb Phalke award winner ace cameraman V K Murthy, whose works in Guru Dutt, Pramod Chakraborty and Atmaram's films among others is legendary was a Special Invitee Member for our Bangalore based Vintage Hindi Music Lovers Association. I have had the privilege to have lengthy talks and discussions with him during those years. He informed me that the entire style, the clothing, a cap, way to deliver dialogues, the gait and posture, the camera angles, handling of cigarettes, and all such things were planned out collectively by Dev Anand with Guru Dutt while working in Baazi.
Others who were part of this discussion to conceive the shots were Fali Mistry and occasionally, VK Murthy himself and Balraj Sahani. It was a well chalked out strategy. One can see shades of it carried out by Guru Dutt in Aar Paar as well. But Dev adapted to it naturally and made a hit out of it all through his career.
On technical side, a very large number of his films had the acknowledged industry top cinematographer, Fali Mistry handling camera. Fali also directed two films, both with Dev, Sazaa and Armaan. Also, V. Ratra did many films as his cinematographer. Ratra was a relative of Dev's. In later years D K Prabhakar took over. Some films were done by V K Murthy and Jaal Mistry as well. All of them were master craftsmen and that added to the slick quality to his films.  His films look modern even today.
As Sidharth Bhatia writes in his The Navketan Story-Cinema Modern, "Dev Anand could never play Devdas, the quintessential defeatist Indian male protagonist."  There were no dull moments for Dev, no defeat, no surrender to alcohol or circumstances or lost love. He was always the bright shining side of life. Hope and struggle and victory were his motto. Even in a dying Raju in Guide there was hope and a class of high spiritual attainment. Dealing with grief and sadness were never turning maudlin for Dev Saab.
If I have to plan a festival tribute on Dev Anand, my pick from his films would be, Baazi, Funtoosh, CID, Kala Pani, Hum Dono, Kala Bazaar, Guide, Jewel Thief, Johny Mera Naam and Tere Mere Sapne. It has all the variety an actor could have.
Take your pick from the huge list that has got ensembled here and you will have a choice of your favourite films and songs. We miss the golden era of Dev Saab. And every time we relish the films that he has left behind and enjoy the music and songs all over again, we can only say, "Thank you, Sir!"
Dil aaj shayar hai (Gambler, 1971)
More to read
Guide: The Story of Ordinary People Leading Extraordinary Lives
'The Music Director Knows which Voice would do Full Justice to his Composition' – In Conversation with Hemant Kumar
The Pathbreaking Non-conformist – The Music of RD Burman
The Incomparable Music Of S D Burman Transcends Generations
10 Most Romantic Songs in Hindi Cinema – Part II
Build your library with some books we recommend
Hope you enjoyed reading…
… we have a small favour to ask. More people are reading and supporting our creative, informative and analytical posts than ever before. And yes, we are firmly set on the path we chose when we started… our twin magazines Learning and Creativity and Silhouette Magazine (LnC-Silhouette) will be accessible to all, across the world.
We are editorially independent, not funded, supported or influenced by investors or agencies. We try to keep our content easily readable in an undisturbed interface, not swamped by advertisements and pop-ups. Our mission is to provide a platform you can call your own creative outlet and everyone from renowned authors and critics to budding bloggers, artists, teen writers and kids love to build their own space here and share with the world.
When readers like you contribute, big or small, it goes directly into funding our initiative. Your support helps us to keep striving towards making our content better. And yes, we need to build on this year after year. Support LnC-Silhouette with a little amount – and it only takes a minute. Thank you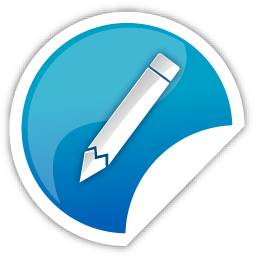 Whether you are new or veteran, you are important. Please contribute with your articles on cinema, we are looking forward for an association. Send your writings to amitava@silhouette-magazine.com
Silhouette Magazine publishes articles, reviews, critiques and interviews and other cinema-related works, artworks, photographs and other publishable material contributed by writers and critics as a friendly gesture. The opinions shared by the writers and critics are their personal opinion and does not reflect the opinion of Silhouette Magazine. Images on Silhouette Magazine are posted for the sole purpose of academic interest and to illuminate the text. The images and screen shots are the copyright of their original owners. Silhouette Magazine strives to provide attribution wherever possible. Images used in the posts have been procured from the contributors themselves, public forums, social networking sites, publicity releases, YouTube, Pixabay and Creative Commons. Please inform us if any of the images used here are copyrighted, we will pull those images down.