Co-Existence Of Parallel Cinema With Popular Cinema In Bengal In The 50s And 60s
Ever since the emergence of regional cinema in India, Bengal and it's films and film makers have played a dominant role in the shaping of cinematic history of the country. As such, cinema in Bengal, has taken many interesting twist and turns. Since the days of the "bioscope" in the 1890s, Bengali cinema has followed a rather zigzag pattern.
This can be said with special context of the fact that in Bengal, the two genres of parallel and popular cinema existed side by side and also influenced each other.
As is the case with the history of other regional cinema, Bengali films too originated from theatre. The experiments conducted in Bengali cinema are tremendous. In the initial stages however Bengali cinema was not yet categorized into popular or parallel cinema.
Even as early as the 30s and 40s Bengal boasted of some great directors, technicians and actors who were passionate about cinema. Interestingly enough they did not indulge in extreme realism or intellectualism. One remembers the films of two famous Bengali heroes, Debaki Bose and Pramathesh Barua in the 1930s, which were very popular. Barua and Bose later directed many movies which not only gave a new direction to Bengali cinema but were popular with the masses as well as the intellectuals.
This mix of popular and intellectual cinema has been the hallmark of cinema in Bengal right up to the 60s and the 70s when these two genres co-existed well and the lines were blurred by the likes of personas such as Bimal Roy, Kanan Devi, and Pahari Sanyal.
In spite of the fact that as a medium, films in general have been very dramatically divided into the two halves of — artistic cinema and popular cinema, Bengal has seen both versions enjoying equal popularity together.  This assured that both genres existed together and enjoyed tremendous individual viewership too.
This could be attributed to the overall immense presence of the New Theatres, competent technicians, and adaptations from brilliant Bengali fictional and theatrical literature as well as the culturally literate middle class. It must be observed here that the distinction between the two genres of cinema was at this point largely blurred because popular cinema was as sensitive and thought-provoking as parallel cinema.
The Bengali commercial cinema saw a substantial growth from 1947. During this time it was also blessed with the making of many documentaries.
On the one hand, the 'Parallel Cinema' movement began around 1950s and was pioneered mainly by Ritwik Ghatak, Satyajit Ray, and Mrinal Sen. Calcutta was the hub of film society movement during that time and this was reflected in the kind of quality of cinema that Bengal produced.
This kind of a phenomenon did not start all of a sudden but was the caused by many factors. The post-World War affect on world cinema in general and specifically on Italian cinema, allied with the emergence of neo-realism by (Cesare) Zavattini and (Vittorio) De Sica, had a rather profound effect of film making in Bengal.
Strange as it might seem, while these films gathered appreciation, this was also the period that saw a remarkable growth in commercial cinema, especially with the arrival of Bengal's biggest star, Uttam Kumar. His pairing with Suchitra Sen, created a cinematic history of sorts that took Bengali cinema by storm.
Commercial cinema in the form of films like Uttam Kumar starrer Basu Paribar (1952) and the iconic Uttam–Suchitra pairing in Sare Chuattor (1953), did tremendous business. Explaining the emergence of parallel cinema at time when commercial cinema was doing extremely well with hero s like Uttam Kumar taking on a cult status, Soumitra Chatterjee, who starred in many of Ray's films explained:
"Uttam Kumar alone was not able to fulfill every part of the hero that Bengali audiences wished to see on the screen … there are different kinds of people in life … other kinds of young men, other kinds of romances … possibly that is why audiences found a parallel screen hero in myself."
If commercial cinema, brought back the youth to the cinema halls, parallel cinema brought international laurels to Bengal, something that the Hindi film industry was also not able to compete with. Satyajit Ray's Apur Sansar and Pather Panchali, got great international acclaim and adulation.
Apur Sansar (1959) Full Movie
Interestingly as if following suit, commercial Bengali cinema, got its fair share of international acclaim too.  In 1963, for instance Suchitra Sen, the Diva of Bengali cinema of the 60s received the Best Actress Award at the Moscow Film Festival. This was for a commercial film by Ajoy Kar, Saat Pake Bandha.
Saat Pake Bandha (Full Movie)
Similarly when Pather Panchali earned the Government of West Bengal, $50,000 from the American market, as producer, Jalsaghar, a commercial film brought producer Ajit Bose a prize of Rs 10,000, when the film was declared the second-best Indian film of the year.
Even though throughout his career, Ray maintained a distance from mainstream Bengali cinema, his contribution and place in Bengali cinema is undeniably central and interestingly as much, if not more as Uttam Kumar's is.  In an interesting confluence of both the streams coming together, Ray cast Uttam Kumar for his film Nayak (1966).
Nayak (1966) Full Movie
Ray was also attributed to the 'find' of Aparna Dasgupta, later Aparna Sen, who first appeared opposite Soumitra Chatterjee in Samapti (1961). These stars like Soumitra Chatterjee and Aparna Sen carried forward characteristics of Ray's style into commercial cinema even as the 60s icon Uttam Kumar under the influence of his work with Ray, toned down his makeup and emoting, in his later films.
There are many, within Bengal and out of it, who are of the opinion that it is realistic cinema that has actually captured the essence of the Bengali society of the 50s and the 60s. This stand would augment the notion that Bengal as a society was nothing beyond drought-stricken fields and a life of poverty, terribly unjustified for a culture so steeped in literature and music.
A more realistic view is probably an understanding and acknowledgement of the fact that Bengal has seen a beautiful blend of both kinds of cinema, which in their own ways depicted a society that was as much artistically inclined as it was poverty-stricken.
If at times the common man found it difficult to comprehend realistic cinema and neo-realistic thinking, he often turned to popular cinema, which seemed more approachable. This was perhaps also due to the fact that the style and techniques of presentation used by popular cinema, during 1950s-1970s, was centered on beautifully designed sets and relatively striking camera movements.
Popular Bengali cinema of this era, in fact represented the same culture and society that parallel cinema did, the only difference being that the common man's involvement in popular cinema was more spontaneous and natural perhaps. The themes which were often emotional and melodramatic perhaps helped the viewer escape his everyday drudgery into a world of dreams.
Hence, if there was space enough for a Pather Panchali in Bengal, there was also appreciation for an Agnipariksha. The emergence of film makers such as Asit Sen, Tapan Sinha, and Nirmal Dey have as a result been as well received as Mrinal Sen, Ritwik Ghatak or Satyajit Ray.
It may be concluded that the beautiful confluence of art house cinema with that of commercial cinema in Bengal, during the 50-s and 60s was a terrific bonus for all lovers of cinema, in that they got the best of both worlds. In general it was cinema which emerged the winner. One can under the circumstances, only wish that history would repeat itself and Bengali cinema see the beautiful co-existence of two genres of cinema giving the audiences a taste of the good cinema that has been a part of Bengal's cinematic history.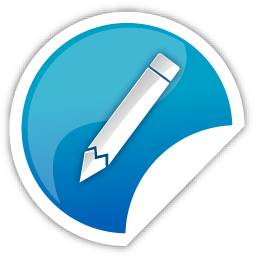 Whether you are new or veteran, you are important. Please contribute with your articles on cinema, we are looking forward for an association. Send your writings to amitava@silhouette-magazine.com
Silhouette Magazine publishes articles, reviews, critiques and interviews and other cinema-related works, artworks, photographs and other publishable material contributed by writers and critics as a friendly gesture. The opinions shared by the writers and critics are their personal opinion and does not reflect the opinion of Silhouette Magazine. Images on Silhouette Magazine are posted for the sole purpose of academic interest and to illuminate the text. The images and screen shots are the copyright of their original owners. Silhouette Magazine strives to provide attribution wherever possible. Images used in the posts have been procured from the contributors themselves, public forums, social networking sites, publicity releases, YouTube, Pixabay and Creative Commons. Please inform us if any of the images used here are copyrighted, we will pull those images down.