Cinematic Adaptations Of Rabindranath
Since Tagore's works are universal — in time, space, emotions and human relationships, they offer filmmakers a challenge to make the film as powerful, credible and appealing on celluloid as it is in print.
The controversy about the relationship between fiction and film is perhaps more than a hundred years old beginning right from the days of cinematographic history.
In discussing the aesthetics of film adaptation one must be clear about the difference between translating a literary piece of work from the print media of words to the audio-visual media of film.
There can be several reasons for such adaptations ranging from the director's love for the story; reinterpreting the word text into a film text; the director's belief that a period in history can be beautifully recreated in the visual medium; he wishes to filmize because the story as literature reflects his own ideological stand on a particular subject/issue and he uses the film medium is to convey this ideology to his audience.
Whatever be the reason of the cinematic adaptation of the literary text (and sometimes multiple adaptations of the same text), the subject is intriguing and befits critical discussion. The filmisation of a literary piece of work depends on two aspects by the director, namely (a) his approach towards the literary source and (b) the reason why he wishes to place this on film.
All problems linked to the two mediums of cinema and literature mainly spring from the common belief that cinema ought to be a celluloid translation of the literary source it is based on and that no permutations and combinations through the director's personal creative inputs should be used. There is a difference between translating a literary piece of work from two-dimensional media of the printed word to the three-dimensional media of cinema and adapting a literary work for cinema.
Literature also functions as an inspiration for a film in which case, the filmmaker does not feel the need to remain rigid about the literary source. Chidananda Dasgupta insists that a film adapted from literature "would contain something of the chemistry of the mind of the filmmaker." He says that not only would some aspects of incidents and characters undergo a change, "but the very composition of the elements, the molecular structure if you like, would undergo a transmutation." [1]
Since Tagore's works are universal — in time, space, emotions and human relationships, they offer filmmakers a challenge to make the film as powerful, credible and appealing on celluloid as it is in print. A film based on, adapted from, interpreted from Tagore's oeuvre offers scope for argument, discussion, analysis, debate and questions among the audience, critics and scholars.
A brief survey of films adapted from Tagore's works shows that six silent films beginning with Manbhanjan (1923) to Noukadubi (1932) and forty-three talkies in Bengali have been produced till date. This excludes documentaries and feature-films that are in production stage and are to be released soon.
Beginning with Notir Puja (1932) directed by Tagore himself, the long list ends with a film released in July 2010 called Musalmanir Galpo and Laboratory released in November 2010. It is interesting to note that of the nine Hindi productions, six were made by Bengali directors.[2]
Interestingly, apart from the stalwarts of the New Theatre productions, almost all significant directors in Bengal, whatever may be their agenda, adapted Tagore's works as a kind of rite of passage. Though a comprehensive list of all adaptations till date does not fall in the purview of this paper, I would like to mention a few major directors and the different ways they adapted Tagore's stories for the screen.
Satyajit Ray made three films  — Teen Kanya (1961), Charulata (1964), Ghare-Baire (Home and the World, 1984) based on Tagore's work. For Satyajit Ray, there was no special problem in filming a Tagore classic. Certain elements in the story attracted him to it in the first place, but he would not hesitate to reconstruct some others to meet the requirements of cinema.
For instance, in justifying the changes he made at the end of Postmaster, Ray wrote:
…That was my interpretation as a twentieth century artist working in 1960. The purist objects to these changes. Well, I made them because I am also an artist with my own feelings. I was using Tagore's rendering of a story as a basis and this was my interpretation of it. [3]
Again, most debates on Charulata are around Ray's fidelity to the Tagore original, since Tagore and his works still remain too sacrosanct to be subjected to a filmmaker's interpretations. Ray personally responded to attacks on his alleged distortion of the Tagore original "Nastaneer" through his article "Charulata Prasange" in the collection of articles in Bishay Chalachitra [4].
In another article he explains:
…I know I have made a story by Tagore into a film. It is an interpretation, a transcreation, not a translation. Without Tagore there would be no Charulata. After all, he set me off, he was the reason for it. There is a lot of the original in the film A certain state of mind which the author describes beautifully with words…you can't do that in films. You have to use a different method. Tagore is a great poet, a great writer. He uses wonderful language to describe loneliness and all the small things that go on in the mind. All the time, you have to find something for Charulata to do to establish her state of mind. That is the challenge of the cinema.[5]
Coming to the adaptation of Ghare Baire, though it is a well-known fact now, Ray had been nurturing the idea of filming it way back in 1946, much before Pather Panchali emerged and though the 1984 film production almost thirty-eight years later differed a great deal from the early Hollywoodian script, this film has the longest gestation period in Ray's ouevre. He confessed that he had been suffering the "pin-pricks" of his conscience for thirty-six years and so it can be well assumed that the story of Ghare Baire had been transcreated in his mind long before he began the film.
Except for the ending, the film version of Ghare Baire is very closely similar to Tagore's text, but we are puzzled when we read Ray's statement that he "did not use a single line of Tagore's dialogue in the film as "the way people talk in the novel would not be acceptable to any audience" (Chitrabhaas 99, translation mine). So much for Ray.
Tapan Sinha, who made four very successful adaptations of Tagore's stories — Kabuliwala (1957), Khudito Pashan (The Hungry Stones, 1960), Atithi and Kadambini. In Khudito Pashan, he used dreams and fantasy to heighten the intrigue of the romance not there in Tagore's story.
In other films, he used Tagore's songs generously and to good effect. In Daughters of the Century, Sinha chose Tagore's Living or Dead (1904).– stated:
"Many people had told me that it is very difficult to transfer a Tagore story into film. But it is not true. If you understand Tagore well and internalize his statements, then the task becomes simpler. But before that one has to know Rabindranath well." (translation mine).
Purnendu Patrea, who made Streer Patra (1972) and Malancha (1979) reminiscences:
"A waft of fresh air still enters whenever I remember the difficult days of writing the film script of "Streer Patra." It was the wind of creation or the pleasure of creation. I had to search for answers to thousands of questions, what would be the names of the other characters apart from Mrinal and Bindu; how I could depict the historical period of the story." (translation mine)
Mrinal Sen, the diehard leftist director who had critiqued Tagore and his landed gentry background, made a film in 1970 called Icchapuran produced by Children's Film Society. Based on a story written in 1895, the fantasy and pure humour in the story probably attracted Sen to direct it.
Rituparno Ghosh's tryst with Tagore began with Chokher Bali (2003) and the soon to be released Noukadubi. Apart from facing a lot of criticism for casting the glamorized Bollywood diva Aishwarya Rai in the role of the young widow Binodini, Ghosh justified his directorial liberty especially with the ending of the story. In his adaptation of Chokher Bali, Rituparno Ghosh attempts a negotiation with the 'woman question' that occupies a central position in the discourses of nationalism.
At the end of the novel, we find a penitent and reformed Binodini sobered and educated by experience graciously forgiving Mahendra and asks forgiveness in turn before leaving for Kashi, the haven of Hind widows. That this ending is contrived becomes clear from Tagore's own dissatisfaction with the end of the story when he stated, "Ever since Chokher Bali was published, I have always regretted the ending. I ought to be censured for it."
Two months before he died, he wrote again, "I need to be seriously criticized for it, I deserve this criticism. I should be punished for it."
For Rituparno Ghosh, this became a good opportunity to invest Binodini with agency resulting in transforming her rather abruptly and unaccountably into a feminist whose quest for autonomy merges with her search for 'desh', or nation homeland. In an interview given to AsiaSource .org, Ghosh justifies his reason for deviating from the novel and states:
…today when you read the novel, you can make out that this cannot be the ending. A lot of people wanted Binodini to get married to Behari. I think that would have been a solution 30 years ago when people were propagating widow remarriage…But in today's time, I think a woman can live on her own completely. She does not require a male surname, or title, or an appendage of any kind to help her lead her life …In the letter she writes when she leaves, Binodini mentions her own desh, which is not 'country', it should not be translated or read as country; it should be read as a space, a space or domain…And that is what Binodini speaks of at the end.
Before talking about how Noukadubi – a tale of four cross-wired lovers gets a contemporary makeover in Ghosh's production – it has to be mentioned that this story happens to be the most filmed adaptation of any Tagore work[6]. It is a rather progressive Bollywood style story from Galpaguccha (1912) and maybe because it had raised eyebrows during the bard's lifetime for its "freewheeling slant," inspired Ghosh to adapt it.
Filmmaker Suman Mukhopadhyay was inspired to adapt the novel Chaturanga into a film in 2009 because he felt that "the socio-cultural context is that of a nation under colonial rule that is trying to find its own voice. That search is still on even in post-colonial India. Sachish is the epitome of that search"[7].
When asked by the interviewer about how he resolved this issue when making the film and how much liberty he felt free to take, Mukhopadhyay replied:
Tagore is always a difficult phenomenon to explore in the Bengal milieu. People are oversensitive about him. Firstly, all Bengalis think that they understand Tagore. And they have their preset images of the characters. And that creates lots of trouble for a contemporary artist who wishes to re-explore Tagore.
If you notice how Shakespeare is reinvented in the West — It is a revolution. But Tagore has just been out of the copyright a few years back. It is difficult for Bengalis to accept any new intervention regarding Tagore. 
Consequently, Chaturanga, the film, is both hated and loved, about 50:50, I would say. It is Tagore's genius that he unified and integrated the social dilemmas that a nation was facing through the novel. I don't agree with those who say that Chaturanga is a novel of ideas. It is a very living text and the work of a genius and a visionary.
…I have taken liberties as much as I needed to take for the film. It is a film and film has its own language. One cannot go back to the literary text and blame the filmmaker for his detours and interventions.[8]
Such examples may be multiplied but the moot point remains that each director finds his own individual reason for filming a Tagore story.
To conclude, it can therefore be unanimously accepted that as long as Tagore's works will be adapted to the screen, critics will go on harping that the sanctity of the literary text has been destroyed.
Andrei Tarkovsky's declaration that "the time has come for literature to be separated, once and for all, from cinema" can find theoretical acceptance; Ingmar Bergman's declaration that "film has nothing to do with literature" may find diehard cinema fans supporting his point of view, but as long as the film industry relies on literature to go on constantly supplying them with the raw material, adaptation with its varied problems will continue to worry critics, readers and viewers alike.
And with our 'man for all seasons' more in the limelight now because of his 150th birth anniversary, new cinematic adaptations of Tagore's works will still keep his legacy alive.
REFERENCES
[1] See Chidananda Dasgupta, Talking About Films, 1981.
[2]  On the 150th year of  Tagore's birth, director Pranab Choudhuri pays tribute to the bard through his first ever feature film Musalmanir Galpo. It is a story about Hindu Muslim unity and religious patience and brotherhood that Tagore wrote a few months before his death.
[3] Film Eye, Satyajit Ray. Journal of Ruia College Film Society. Quoted in Arun Kumar Ray, Rabindranath O Challachitra. Kolkata: Chitralekha, 1986: 69.
[4]  Satyajit Ray, Bishay Chalachitra. Calcutta: Ananda Publishers Limited, 1976. rpt. 1982. They were addressed in the form of letters directed at Ashok Rudra, who attacked Ray for the diversions he made from the original in Charulata. According to Dhruba Gupta, Ray's final article was "a wonderful piece of literary criticism of the Tagore original in the then-distinguished Bengali little magazine Parichay in 1964."
[5] Film Eye, Satyajit Ray. Quoted in Rabindranath O Challachitra,  68.
[6] The first adaptation of Noukadubi was a silent film version in 1932 directed by Naresh Mitra followed by Nitin Basu's production in 1947. Basu even made a Hindi version of it the same year and titled it Milan. In 1979, director Ajoy Kar made another venture to be followed by Rituparno Ghosh in 2010.
[7] Tagore on Screen: Filming 'Chaturanga' www.siliconeer.com
[8] ibid.
Hope you enjoyed reading…
… we have a small favour to ask. More people are reading and supporting our creative, informative and analytical posts than ever before. And yes, we are firmly set on the path we chose when we started… our twin magazines Learning and Creativity and Silhouette Magazine (LnC-Silhouette) will be accessible to all, across the world.
We are editorially independent, not funded, supported or influenced by investors or agencies. We try to keep our content easily readable in an undisturbed interface, not swamped by advertisements and pop-ups. Our mission is to provide a platform you can call your own creative outlet and everyone from renowned authors and critics to budding bloggers, artists, teen writers and kids love to build their own space here and share with the world.
When readers like you contribute, big or small, it goes directly into funding our initiative. Your support helps us to keep striving towards making our content better. And yes, we need to build on this year after year. Support LnC-Silhouette with a little amount – and it only takes a minute. Thank you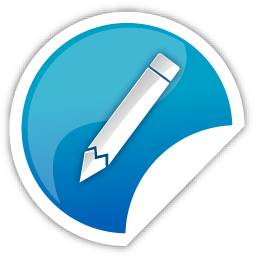 Whether you are new or veteran, you are important. Please contribute with your articles on cinema, we are looking forward for an association. Send your writings to amitava@silhouette-magazine.com
Silhouette Magazine publishes articles, reviews, critiques and interviews and other cinema-related works, artworks, photographs and other publishable material contributed by writers and critics as a friendly gesture. The opinions shared by the writers and critics are their personal opinion and does not reflect the opinion of Silhouette Magazine. Images on Silhouette Magazine are posted for the sole purpose of academic interest and to illuminate the text. The images and screen shots are the copyright of their original owners. Silhouette Magazine strives to provide attribution wherever possible. Images used in the posts have been procured from the contributors themselves, public forums, social networking sites, publicity releases, YouTube, Pixabay and Creative Commons. Please inform us if any of the images used here are copyrighted, we will pull those images down.