Tum Kya Jaano Tumhari Yaad Mein: Lingering Melodies of the Versatile C Ramchandra
Beginning his career at the age of 17, C Ramchandra created a vast repertoire of superhit songs as composer and singer, many of them trendsetters in Hindi film music. Today is the 100th birth anniversary of the affable genius CR, born 12th January 1918. A Silhouette tribute.
He was just 17 when he got his first break with Samrat Cinetone to play the hero and also the opportunity to sing his songs in Naganand, 1935. That was the beginning of the journey of Ramchandra Narhar Chitalkar who came to be known to the world of cinema as C. Ramchandra, Chitalkar, Anna and some more pseudonyms. Today is the 100th birth anniversary of the affable genius CR, born 12th January 1918.
While studying in Pune CR (C. Ramchandra) was drawn to the cinema world and he would skip school to see film shootings. Soon he tried his hand in acting with Lalit Pictures and Shalini Cinetone in Kohlapur, doing small roles and finally landed himself a good break as the lead in Naganand.
By 1937, CR had moved to Bombay to join Sohrab Modi's Minerva Movietone doing extra roles apart from working in the music department. Interested in music since childhood, he became adept at writing notations. The music directors at Minerva found it handy to let CR write the notations and guide the orchestra.
It was at Minerva that he met Bhagwan, the established actor and director. The Chandra Art Productions' The Criminal, 1939 (shadow produced by Modi) and directed by Bhagwan, starring Hansa Wadkar, Chandrarao and Bhagwan, had music by Amir Hussain Khan (A. Hussain). CR was credited as assistant music director, as he completed all notations and got the songs recorded. The bond between Bhagwan and CR got sealed. Bhagwan knew here was a talent bomb waiting to explode.
In 1939, Bhagwan got an assignment to direct a Tamil language film, Jayakodi. He took CR along and it became CR's first independent assignment as a music director. The film had a decent run and the music was appreciated. Their next project together was another Tamil film by Bhagwan, Vanamohini 1941, this time a bigger hit and CR's second music venture also went down very well with the audience. He sang some of the songs in this film too.
CR moved back to Pune to work in a couple of Marathi films, as an assistant. Bhagwan brought him back to Bombay to give him his first Hindi film, Sukhi Jivan in 1942. A Harishchandra Pictures' production, directed by Bhagwan it starred Anil Biswas' first wife, Ashalata with Harishchandra Rao and Bhagwan. During making of this film CR got introduced to stalwarts of that era – Anil Biswas, Korganvkar, Robin Chatterji and directors like, Jayant Desai and Dwarka Khosla. These were the key people who helped farther CR build his career in music.
Albela, 1951
Bhagwan did some 18 films with him all through from 1942 (Sukhi Jivan) to 1966 (Labela). CR and Bhagwan's 15th film together became a landmark in Hindi cinema. They had already given over 10 box office hits by then, but this is one that went on to earn immortality. Bhagwan Art Productions' Albela, in 1951 was produced and directed by Bhagwan with Geeta Bali as his lead. It had 12 songs and each one a bigger hit than the other.
CR sang most the songs himself (as Chitalkar), some solos and other duets with Lata. There is one duet by Rafi and Lata (Mehfil mein meri kaun yeh) in the film. It was Bhagwan's unique direction that he used Rafi's voice here. The film has a double role by Bhagwan, in which one of the roles was of an established singing theatre artist who inspires our hero Bhagwan to become a singing star. In the smaller role of the theatre artist it was Rafi lending his voice while Chitalkar was the voice of the hero when he hits stardom. This idea was borrowed by director, H.S. Rawail in Shararat, 1959 where he had two Kishore Kumars. Having one Kishore sing in his own voice (Hum matwale naujawan), he got the second Kishore sing, Ajab hai dastan teri ae zindagi, in Rafi's voice. But let us get back to CR and his massive hit Albela with this song that has now gained cult status:
Shola jo bhadke, dil mera dhadke (Albela, 1951) Rajinder Krishan / Chitalkar, Lata Mangeshkar and Chorus
Contrary to popular belief, Mohammed Rafi registered his first all India hit under CR's music direction in Safar, 1946. Safar was a Filmistan production directed by Bibhuti Mitra and starred Kanu Roy with Shobha. The song was Keh ke bhi na aaye tum, ab chhipne lage tare. CR had the conviction to give Rafi two solos in the film and they worked well (other one was Ab wo hamare ho gaye, ikeraar karen ya na karen). Rafi's next major hit too came from CR, next year in Saajan.
Let me recollect an incident my father had told me of the time he was based in Lahore. When it became evident that the Partition was certain to happen, all women and children were sent across to India from March 1947 onwards. Finally, he and one of his nephews were the last of the family left in their ancestral house and in the two businesses that that they owned. It was decided that they leave on 12th August at midnight. To spend time they both went to see the late night show of Saajan and he said the main attraction was the Rafi song, Humko tumhara hi aasra, tum hamare ho na ho. The song had already gained a hit status. It also had a duet version by Rafi with Lalita Dewoolkar.
Saajan was also a Filmistan production directed by Kishore Sahu and had lead players, Ashok Kumar with Rehana. It was a jubilee hit of that era.
Humko tumhara hi aasra, tum hamare ho na ho (Saajan, 1947) Moti B.A / Rafi
CR's entry as a Music Director with famed Filmistan was his big career success, starting with 1946 Safar, which pitchforked him to the top league of music makers in the industry. For this banner he did 12 films, last being Payal Ki Jhankar, 1968.
Take look at these film names and it will bring back memories of some superlative songs – Saajan, 1947; Shehnai, 1947; Nadiya Ke Paar, 1948; Sanwariya, 1949; Samadhi, 1950; Sargam, 1950; Shabistan, 1951; Anarkali, 1953 and Nastik, 1954. We can list out some 50 plus stunningly beautiful and popular songs.
Shehnai, 1947
Aana meri jaan meri jaan Sunday ke Sunday (Meena Kapoor, Shamshad and Chitalkar)
Maar katari mar jana, ke ankhiyan kisi se (Amirbai Karnataki)
Jawani ki rail chali jaye re (Geeta Roy, Lata and Chitalkar)
Nadiya Ke Paar, 1948
This is remembered for its title song, More raja ho le chal nadiya ke paar (Rafi and Lalita Dewoolkar)
Sanwariya, 1949
It had popular duets:
Tumhein maloom ho tumhein hum yaad karte hain (Shamshad and Chitalkar) and
Oonchi neechi hai sadak ghoda jaye na bhadak (Shamshad and Chitalkar).
Samadhi, 1950
The iconic Lata and Amirbai duet Gore gore, o banke chhore, kabhi meri gali aya karo became an everlasting song for all times to come, breaking new ground, giving girls the initiative to beckon the boys.
It also had the Netaji Subhash Chandra inspired; Kadam kadam badhaye ja Khushi ke geet gaye ja (Chitalkar and chorus).
Gore gore, o banke chhore, kabhi meri gali aya karo (Samadhi, 1950) Rajinder Krishan / Lata and Amirbai Karnataki
Sargam, 1950
After Shehnai, Pyare Lal Santoshi directed Sargam for Filmistan with CR's music, which had many hit songs.  One of those duets that paved the way for many to follow by other music makers in style and content was Woh humse chup hain hum unse chup hain manane wale mana rahe hain (Lata and Chitalkar).
Among the other superhit songs in the album were the title song (sung in two versions by Lata and Saraswati Rane) Jab dil ko sataye gham, tu chhed sakhi sargam.
Baap bada na bhaiya, bhaiya sabse bada rupaiya,
Main hoon Alladin mere paas chiragh-e-cheen, and
Main hoon khalasi mera naam Bhimpalasi
All these three songs sung by Rafi, Chitalkar and Lata were sort of precursor to the popular Albela, 1951 style of music.
Woh humse chup hain hum unse chup hain (Sargam, 1950) Pyare Lal Santoshi / Lata and Chitalkar
Shabistan, 1951
The Bibhuti Mitra-directed Shabistan, known for the fatal accident of the hero, Shyam during the shooting, had six songs by CR and two by Madan Mohan.  Two Geeta-Talat duets; Hum hain tere diwane, gar tu bura na mane, and, Kaho ek baar mujhe tumse pyar, were memorable, delicate melodies.
Hum hain tere diwane, gar tu bura na mane (Shabistan, 1951) Qamar Jalalabadi / Geeta Dutt and Talat Mahmood
Nastik, 1954
Nastik, directed by I.S. Johar in 1954 had the popular Dekh tere sansar ki haalat kya ho gai bhagwan (sung and written by Pradeep), also that lovely Lata-Hemant duet Gagan jhanjhana raha.
Anarkali, 1953
With Filmistan CR gave the biggest hit in 1953, Anarkali. Directed by Nandlal Jaswantlal, the project started with music director Basant Prakash. He did one Geeta song Aa jaan-e-wafa, and then got replaced by CR. All the 10 songs by CR (and even this one by Basant Prakash) were massive hits as was the film itself.
Hemant Kumar had Zindagi pyar ki do char ghadi hoti hai, and his class duet with Lata, Jaag dard-e-ishq jaag.
Lata had a volley of super solo songs:
Aa ja ab to aa ja meri kismet ke kharidaar
Mujhse mat pooch mere ishq mein kya rakha hai
Mohabbat aisi dhadakan hai jo samjhai nahin jaati
Mohabbat mein aise kadam ladkhadaye zamana ye samjha ke hum pee kea aye
and the crowning glory
Yeh zindagi usi ki hai, jo kisi ka ho gaya, pyar hi mein kho gaya.
Hemant Kumar in an interview had told me that Sashadhar Mukherji (the producer) had instructed him to deliver the song as if an Ustad with in-depth classical training and authority was singing it at the emperor's darbar. He thus worked on his voice and delivery that have now become part of music history. Let us enjoy this immortal composition:
Jaag dard-e-ishq jaag, dil ko bekaraar kar (Anarkali, 1953) Rajendra Krishan/ Hemant with Lata
Directors Jayant Desai, Dwarka Khosla, Raja Ram, H. S. Rawail and Bhagwan stood solid with CR giving him multiple films to compose and give us those memorable songs.
CR did a total of 120 Hindi films, 8 in Marathi, 5 in Tamil, 3 in Telugu and 1 Bhojpuri. There were some more that never got made or completed like the 1954 M.V. Raman's Laaj with Vyjyanthimala and Ganesh or Raghavan Productions' Jitne Paas Utne Door, to name a few. His last released film was in 1979, in Telugu, Akbar Salim Anarkali, with 3 Rafi songs. It was produced, directed and acted in by N T Rama Rao and was based on Mughal-e-Azam. CR died on 5th January 1982, 7 days short of turning 64.
Unforgettable Ghazals 
When I sit down to pen on CR and pick his songs, I end with some 200 to 300 high favourites covering all genres of Hindi film music and to select a few becomes extremely difficult. He was a true treasure house of all varieties maintaining high melody standards.  Ghazals like;
Mehfil mein jal uthi shama parwane ke liye (Lata) in Debendra Shankar Mukherji's Nirala, 1950
Wo unka muskurana sharmana, chale jana (Arun Mukherji) from Gyan Mukherji's Sangram, 1950
Tum apni yaad bhi dil se bhula jaate to achha thha (Talat and Lata) in Kardar's Yaasmin, 1955, are examples of some of the best created for Hindi cinema ever.
Mohabbat hi na jo samajhe, woh zalim pyar kya jane (Parchhain, 1952) Noor Lucknavi/ Talat Mahmood
Music critic and collector, writer and dance guru, VAK Ranga Rao, at his Pycrofts' Gardens residence in Chennai showed me two copies of mint condition 78rpm record number N 50041 kept on the side table beside his bed. He said it was his top favourite. It was the disc of this Lata / CR song Tum kya jano tumhari yaad mein hum kitna roye.
Antara, editor of Learning and Creativity, in a post in June last year wrote, "Among the many songs of C Ramchandra, the one closest to my heart is the song of heartbreak and longing – when every moment seems as heavy as a year. Yet, C Ramchandra's tunes sit very easily on the ears – they do not give a feeling of laborious efforts. Their charm lies in their effortless smoothness.
Tum kya jaano tumhari yaad mein hum kitna roye… Lata Mangeshkar pours her soul into this super melodious composition, written by PL Santoshi, but sings it with such ease that it sounds straight from the heart and not tutored. There is some innate sadness about this song, although the video is not available, the music, the lyrics and the rendition make you pine."
Many might not know that Hemant Kumar revered C Ramchandra so much so that he actually picked this tune for a Bengali song he composed and sang himself as Tumi to jaano na in Suryatoran (the Bengali adaptation of Ayn Rand's The Fountainhead , starring Uttam Kumar and Suchitra Sen)! When I asked him why he picked it, the amiable Hemant da very simply admitted, "What to do, I just fell in love with that composition. What a unique and beautiful tune." Well, what can be more candid and truer than that!  🙂
Tum kya jaano tumhari yaad mein hum kitna roye (Shin Shinaki Babla Boo, 1952) Pyare Lal Santoshi / Lata
Delectable Duets
Numerous duets that form memorabilia of melody:
Adha hai chandrama raat adhi (Asha and Mahendra Kapoor) in Shantaram's Navrang, 1959;
Taron ki zuban par hai mohabbat ki kahani (Rafi and Lata) in Sohrab Modi's Nausherwan-e-Adil, in 1957,
One of the best ever female duets in the history of Hindi cinema, O chand jahan wo jayen, tu hi saath chale jana (Lata and Asha) in L.V. Prasad's Sharada, 1957
Kisi ne mujhko mere ghar mein aa ke loot liya (Lata and Talat) Shantaram's Parchhain, 1952
The superb and one among the best male duets, Meri sakhi bata, teri un bin kaisi beeti raat re (Rafi and Chitalkar) in Ramm Kamlani's Hungama, 1952,
Mere dil ki ghadi kare tik tik tik (Lata and Chitalkar) and one of the best loris of Hindi films, Dheere se aa ja ri ankhiyan mein nindiya aa ja ri aa ja (Lata and Chitalkar) both from Bhagwan's Albela, 1951
Mujhe tumse bahut hai pyar, nahin ji zara zara (Rafi and Lata) from M. Sadiq's Khazana, 1951
Boloji dil loge to kya kya doge (Shamshad and Rafi) in H.S. Rawail's Patanga, 1949
Haye ye tune kya kiya mujhse ye kya bata diya (Suraiya and Rafi) in Husnain's Duniya, 1949
Umra hui tumse mile phir bhi jaane kyun (Lata and Hemant Kumar) from T. Prakash Rao's Bahurani, 1963
The list is almost long and melodious, such music that gives goose pimples to music lovers even after 6 or 7 decades. Among the many superb duets, let me pick Badli mein chhupe chand for the outstanding way in which Hemant's voice has been used in it:
Badli mein chhupe chand ne kuchh mujhse kaha hai (Shatranj, 1953) Rajendra Krishna/ Lata and Hemant Kumar
Fun Melodies
In lighter vein, comedy or fun songs were probably brought into Hindi film's main domain by CR. At one time he was blamed for being too light minded in his creations. But, that was his genius. As his ghazals or solos or duets stood out, so did these in-lighter vein songs. Gope, Yakub, Bhagwan, Kishore Kumar, Raj Kapoor, Premnath, Geeta Bali, Rehana, Nigar, and many more danced and frolicked on his compositions.
On a side note, as an example of his mischievous playfulness, I would like to recall the one mukhra song composed by SD Burman in Chalis Baba Ek Chor (1954) where all Chitalkar does is laugh and say "Do jaan phoshne do" to Lata's mastibhara Teriya teriya .. sanjh ki hai beriya, mat kar deriya – it always makes me laugh. What were they thinking ….! 
Recollect a few of these fun-filled melodies composed (and some of them sung too) by Chitalkar and ones' feet start to dance:
Mere piya gaye Rangoon kiya hai wahan se tellyphoone (Shamshad and Chitalkar) in Rawail's Patanga, 1949
Namaste, namaste, pehle to ho gayi namaste namaste (Chitalkar, Rafi, Shamshad and Mohantara) also from Patanga, 1949
Aana meri jaan meri jaan Sunday ke Sunday (Chitalkar, Shamshad and Meena Kapoor) from Santoshi's Shehnai, 1947
Mohabbat jata ke ankhen lada ke chale aa rahe hain hajaamat bana ke (Rafi and Chitalkar) in Rawail's Sagai, 1951
Dil ka yeh engine seetiyan maare aaja sajan aaja line clear hai (Lata and Chitalkar) from Harish's Ustad Pedro, 1951
Ek baar jo parde se phir chham se tera aana ho (Kishore and Lata with chorus) in Santoshi's Shin Shinaki Babla Boo, 1952,
Hum to jaani pyar karega pyar karega (Asha and Chitalkar) in Shankar Mukherji's Barish, 1957
Abba kahe na, amma kahe na (Kishore) in M.V. Raman's Payal Ki Jhankar, 1968
And the grand-master of all, an all-time topper, a tandem in voices of Kishore and Asha from M.V. Raman's 1957 film Asha:
Ina mina dika, de dai dama nika (Asha, 1957) Rajinder Krishan/ Kishore
Prior to Naushad having the honor to compose for Noorjahan in Anmol Ghadi, CR had the opportunity in 1944 film, Lal Haveli, produced by Bombay Cinetone and directed by K.B. Lal. It starred Surendra with Noorjahan (as was in Anmol Ghadi). Popular were; Mohaniya sunder mukhda khol (Surendra and Noorjahan), Teri yaad sataye sanwariya (Noorjahan). Lyrics were by Shams Lucknavi.
With the other singing star of the era, Suraiya, CR did Duniya in 1949. Also, she acted, though not in the lead role in 1945, Samrat Chandragupt. A duet from Duniya is already listed.
The 4 Classic Hits with V Shantaram
Among a very melodious winning partnership, CR did four films with V. Shantaram. Parchhain 1952, Subah Ka Tara 1954, Navrang 1959 and Stree 1961, were their four films together. Each had memorable songs.
Shantaram was known for his taste in music and its' application to his cinema. Some of his films are landmark in Indian cinema for their treatment of dance and music, Navrang, Jhanak Jhanak Payal Baje, Stree, Sehra, Jal Bin Machhli Nritya Bin Bijli, Geet Gaya Pattharon Ne, are all such films. His song and dance situations many a times, were abstract enough to seem tough to structure music upon. CR all along matched and excelled. We recollect some of the songs they created together and their imagery surfaces:
Parchhain, 1952
Kat te hain dukh mein yeh din, pehlu badal badal ke (Lata)
Naina laga ke sukh le gayo dukh de gayo pardesi sainyan (Lata)
Kisi ne mujhko mere ghar mein aake loot liya (Lata and Talat)
Dil dil se keh raha hai, jo tu hai wo hi main hoon (Lata and Talat)
Mohabbat hi na jo samajhe wo zalim pyar kya jane (Talat)
Subah Ka Tara, 1954
Usha Mangeshkar's life first Hindi song Bhabhi aayee and the title number, Chamka chamka subah ka taara (Lata and Talat), both hits
 Stree, 1961
O nirdayi preetam (Lata)
Aaj madhu baataas dole, madhurima se pran bhar lo (Lata and Mahendra Kapoor)
Kaun ho tum kaun ho (Mahendra Kapoor);
and the creatively tough one Srishti thhi anjaan, Vishwa thha sunsaan (Manna Dey)
Yet, their creative best as a team of director and music director was Navrang in 1959. Each song and its' picturization stand out. A poet is the lead character here and poet's imagination is conceptualised coupled with his love as his source of inspiration to a perfection. The richness of the compositions leaves one spellbound.
Aadha hai chandrama raat aadhi (Asha and Mahendra)
Tum mere main teri, tere charan kamal ki cheri (Asha)
Shyamal Shyamal baran, komal komal charan (Mahendra)
Atak atak jhatpat panghat pe-Are ja re hat natkhat (Chitalkar, Asha and Mahendra)
The class apart teaser by Asha; Aa dil se dil mila le aa dil se dil
And the chhand composed in Chitalkar's voice; kaviraja mat kavita ke tum kaan marodo, dhande ki kuchh baat karo kuchh paise jodo
All of them are stunning in their composing class and their presentation on screen. And the one that exemplifies the collective genius is this Asha and Manna classic, Tu chhupi hai kahaan, main tadapta yahan. Outstanding delivery by both the singers with noticeable voice modulations to suit the scenes and what exclusive use of sound. The ghungroo strokes, two pling-pling water drops sound effect and strumming of guitar, the sounding of bells, the solo stretches on shehnai and the percussion and rhythm, it remains unparalleled on our Hindi film screen.
Tu chhupi hai kahan, main tadapta yahan (Navrang, 1959) Bharat Vyas/ Asha and Manna Dey
In his style of composing, CR maintained utmost simplicity. He did not seek or approve perfection from his singers or musicians. He believed it killed naturalness and sounded too laboured. Minimal number of rehearsals and quick one-time takes were his hallmark.
As Hemant Kumar had explained in his interview to me, "As a composer I hold C Ramchandra at a high level. He made tunes by the minute and all the time smiling and joking. Yet, such beautiful tunes one after the other."
Azaad, 1955
Producer-directed SMS Nayudu had approached Naushad to provide music for Azaad, 1955. Nayudu had made the film in Telugu and Tamil earlier and it was a hit in both the versions. He then made it in Kannada and Malayalam, and again scored hits at the box office. Encouraged, he ventured in to all-India market and launched it in Hindi. Dilip Kumar, Meena Kumari and Pran were cast in the lead roles and as per the availability of the dates of the actors and the shooting schedules, he needed the film to be completed on a fast track. He gave Naushad 30 days to compose and record all songs. Naushad was aghast and demanded a minimum of three months. Not enough time, said Nayudu and handed the film to CR.
CR composed, recorded and delivered to Nayudu, 10 songs in record 28 days. Also, notable is the fact that the songs and the film were a massive hit.
Radha na bole na bole na bole re (Lata)
Apalam chapalam, chaplai re duniya ko chhod (Lata and Usha)
Jaari jari o kari badariya (Lata)
Dekhoji bahar aai baghon mein khili kaliyan (both Lata)
Marna bhi mohabbat mein kisi kaam na aaya (Raghunath Jadhav and chorus)
These are popular even today. Let us enjoy the duet, originally planned in Talat's voice but rendered by Chitalkar (in Talat style) as Talat could not make it for the recording and CR would not wait.
Kitna haseen hai Mausam, kitna haseen safar hai (Azaad, 1955) Rajendra Krishna/ Lata and Chitalkar
CR got involved in film production as well. In partnership with actor, Om Prakash and under New Sai Productions they made films such as Jhanjhar (1953), Lehrein (1953), Duniya Gol Hai (1955).
Jhanjhar was directed by Kidar Sharma and starred Kamini Kaushal, Motilal, Usha Kiran and Sajjan. H.S. Rawail directed Lehrein and had Kishore Kumar, Shyama and Shankuntala in the lead. Duniya Gol Hai was directed by Om Prakash and starred Karan Diwan and Anita Guha.
CR produced Dhananjay (1966) and Gharkul (1970) in Marathi and acted in Dhananjay as well. In this Marathi film, directed by Raja Thakur, he sang a qawwalli type Hindi song;
Na mila hai na milega mujhe aaram kahin (Dhananjay, 1966) Pyare Lal Santoshi / Chitalkar and chorus
In the sixties his assignments started to lessen in number. He had averaged over 5 films each year in the past 20 active years and lined up a very large number of hits. Nirmal Pictures' Rutha Na Karo, directed by Sudhir Dar in 1970 remains his last major Hindi film release. Rafi and Asha's duet, Aapka chehra, Masha Allah, zulf ka pehra Subhan Allah, was the hit. Starring Shashi Kapoor and Nanda, it was a badly made film and the way the songs were handled was worse.
Prior to this, N.A. Ansari (Bundel Khand Films) gave 2 films to CR to compose for, the Zindagi Aur Maut, 1965 starring Pradeep Kumar with Fariyal and Wahan Ke Log, 1967 also starring Pradeep Kumar with Tanuja and Nilofer.
Wahan Ke Log had an attractive well played title music that could be heard only on the film track.
Zindagi Aur Maut had the popular title song by Asha Bhosle, Zindagi aur maut dono ek hain, dil agar lagta na ho. But this other song from the film, a tandem in Asha and Mahendra Kapoor's voice would probably be the last well remembered hit of CR for Hindi films. Done individually with style and class, it sounds very melodious even after these fifty plus years.
Dil laga kar hum yeh samajhe, zindagi kya cheez hai (Zindagi Aur Maut, 1965) Shakeel Badayuni / Mahendra Kapoor and followed by Asha
No tribute to CR can be complete without a mention of this masterpiece national song that he created with poet, Pradeep. Rehearsed and planned with Asha, it was swept away by Lata, who performed it Live in the presence of Jawaharlal Nehru, the Prime Minister then, bringing tears to his eyes. The song has gained a national pride status, certainly very well penned by Pradeep it is exceptionally skillfully composed by CR and rendered by Lata, no doubt. That the nation, and all generations since, get goose bumps and tears while we listen to it is in itself a great tribute to it's maker. Salutations to all who created this:
Ae mere watan ke logon / Pradeep / CR / Lata
More to read
Chalo Ik Baar Phir Se: The Versatility of Ravi
'Chalte Chalte Yunhi Koi Mil Gaya Thha': The Music of Ghulam Mohammad
Simple, Soulful, Sublime: The Music of Hemant Kumar
Hope you enjoyed reading…
… we have a small favour to ask. More people are reading and supporting our creative, informative and analytical posts than ever before. And yes, we are firmly set on the path we chose when we started… our twin magazines Learning and Creativity and Silhouette Magazine (LnC-Silhouette) will be accessible to all, across the world.
We are editorially independent, not funded, supported or influenced by investors or agencies. We try to keep our content easily readable in an undisturbed interface, not swamped by advertisements and pop-ups. Our mission is to provide a platform you can call your own creative outlet and everyone from renowned authors and critics to budding bloggers, artists, teen writers and kids love to build their own space here and share with the world.
When readers like you contribute, big or small, it goes directly into funding our initiative. Your support helps us to keep striving towards making our content better. And yes, we need to build on this year after year. Support LnC-Silhouette with a little amount – and it only takes a minute. Thank you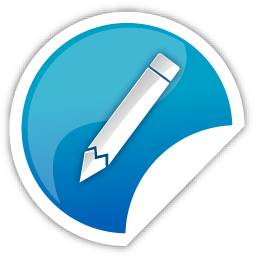 Whether you are new or veteran, you are important. Please contribute with your articles on cinema, we are looking forward for an association. Send your writings to amitava@silhouette-magazine.com
Silhouette Magazine publishes articles, reviews, critiques and interviews and other cinema-related works, artworks, photographs and other publishable material contributed by writers and critics as a friendly gesture. The opinions shared by the writers and critics are their personal opinion and does not reflect the opinion of Silhouette Magazine. Images on Silhouette Magazine are posted for the sole purpose of academic interest and to illuminate the text. The images and screen shots are the copyright of their original owners. Silhouette Magazine strives to provide attribution wherever possible. Images used in the posts have been procured from the contributors themselves, public forums, social networking sites, publicity releases, YouTube, Pixabay and Creative Commons. Please inform us if any of the images used here are copyrighted, we will pull those images down.