Brothers versus Warrior: Why Brothers Fails to be a Knock-Out
Brothers is a Hindi cinema which has close semblance with the Hollywood film Warrior. The article looks into where Brothers is unique and why in spite of some flourishes it doesn't become entirely successful as a film on its own.
Brothers is yet another official and sanctioned remake of an American film, following in the footsteps of Bang Bang (2014) (Knight and Day) and We Are Family (2010) (Stepmom).  Of course, Indian film has always "borrowed" plots from America and other countries, all the way from Chori Chori (1956) remaking It Happened One Night (1934) to Maine Pyaar Kyun Kiya (2005) remaking Cactus Flower (1969) (interestingly, a few years later Hollywood came out with their own authorized Cactus Flower remake, Just Go With It (2011) ).  These unofficial remakes varied from the very loosest inspiration, such as Phir Bhi Dil Hai Hindustani (2000) and His Girl Friday (1940) to almost shot for shot recreations, such as Holiday (2006) and Dirty Dancing (1987).  While the earlier unofficial remakes often equaled or super-ceded their original source in quality (A Kiss Before Dying (1956) is a high quality B picture, but Darr (1993) is an all time classic), these recent remakes have been generally less successful, perhaps hampered by a stronger sense of obligation to the source material.
On paper, the plot of Warrior (2011) appears tailor-made for an Indian recreation.  It is focused on family, fighting, and even has a song montage in the middle.  It appears to be open to an Indian remake in the vein of Deewar or Ghulam.  However, once the relationships of the film are fully deconstructed, it becomes apparent that in order to fit them within an Indian film universe, they will need to be brutally restructured.  In an effort to stay as close to the source material as possible, Dharma productions has failed to necessarily "Indianize" it.
Usually, to "Indianize" a film is to add emotions (for instance, the tragic and sympathetic back story for Darr's brutal murderer).  Warrior was already emotional.  In this case, it is not a matter of adding emotions, but changing them so they resonate more clearly with an Indian audience.  In the original, an abusive father drove his sons apart by always favoring the younger and more obviously talented one over the older.  The split was made final when the older son chose to stay with his father and his girlfriend rather than leaving with his younger brother and mother as a teenager.  The essential issue between the brothers, more than any details of their exact experiences, is that each feels the other had the easier life.  The older brother was jealous of the attention his younger brother received from their father, and later his closeness with their dying mother.  Whereas the younger brother, it slowly becomes clear of the course of the film, has always resented his position as the primary support and focus for both parents, first dealing with the brunt of their abusive father's expectations and later being the primary caregiver for their dying mother.
Throughout the film, as we see that the older brother has managed to achieve a career he enjoys, a family who loves him, and a sense of self-worth and happiness, it becomes clear that in fact a lack of attention and lack of contact with his parents was healthier and ultimately left him in a better place.  Meanwhile, the younger son appears at first to be a loner with no family or responsibility, but reveals an ever increasing need to care for others and drive to be loved.  In his first scene, he talks about being the primary caregiver at age 14 for his dying mother.  Later, he takes full responsibility for a friend's widow and children, more so than even they are comfortable with, and finally he cares for his drunken father with tenderness and experience.  The attention he had from his parents lead to a sense of responsibility that is crushing him.
The poignancy of the end scene is when the older brother, finally, seeing his younger brother literally killing himself in the ring in an effort to live up to the expectations of his father, his fellow marines, and the family for which he has taken responsibility, realizes the damage he has suffered, and that in this case parental attention was not a blessing but a blight.  That his role as a big brother should have been to shoulder that burden, not to resent it.  When he finally apologizes and provides unconditional support and love, the brothers are finally able to reunite.  More importantly, at the end as they walk off supporting each other, their father steps back, anonymously, into the crowd.  The happy ending is for these two to be together, and to finally be free of their toxic parents.
This is a very American fable, the idea that a happy ending is to shake off the burden of the past, even to the point of abandoning parental bonds if necessary, to confront your hypocrisy and see the truth, and of course the enormous meaning when a typical strong and silent male reveals their innermost emotions and weaknesses.  Meanwhile, in Indian films, none of these ideas are common.  The past is endlessly important, as shown by the frequent flashbacks; sometimes even a past-life can be important.  Parents are never a burden, only a source of strength.  A true hero will never be hypocritical, there is no journey towards truth; there is only truth.  And strong yet silent men are basically non-existent.  Even a character like Jai in Sholay (1975) may only speak rarely, but when he does, he has no problem revealing his emotions.
The problem of this remake becomes, somehow, maintaining the basic structure of the film both in terms of plot and emotional beats, while changing the relationships and characters in such a way that they would make sense for an Indian audience.  And this is where the Dharma productions version fails.
The one major change between the two versions is the decision to make the characters half-brothers in the Indian version, one illegitimate and unacknowledged and one not.  This is an excellent decision that was not fully exploited.  It could bring up connections to films from Masoom (1983) to Main Hoon Na (2004), and more importantly, to the mythological figure of Karna.  The Karna connection is indicated again during the second half when, twice, the fight announcers refer to the fight between the brothers as a "real life Mahabharata."  If they had fully committed to this concept of half-brothers fighting each other, the film could have drawn on a rich history of Indian film.
Instead, the illegitimacy of one son and legitimacy of another is over-shadowed by the horror of their abusive father.  Once their mother, played to perfection by Shefali Shah, fully accepts her new "son", the only issue in their lives is the presence of their father.  His presence becomes no more noticeably beneficial after his supposed "reform" in prison.  For a film called "Brothers", in fact, an awful lot of focus is placed on the father.
In the "Indianization" of the film, they had to accept as fact that a son is always better off with his father in his life.  And yet no effort is made to show why this is so.  This father has never made an unselfish choice, he is trapped in his own guilt and self-pity, the only thing that seems to break through it is a vicarious thrill in the victory of his sons.  And therefore, his sons must fight, over and over again, for his own pleasure.  If the script were not demanding that we consider him a tragic and sympathetic figure, he would more properly be considered the villain.
In the original, a great deal of effort was made to redeem the character through performance.  He never raises his voice or his hand to either of his sons, never shows anger in any way, but still gives a sense of someone who used to be terrifying and has moved beyond that.  His attitude is always humble, "I am here if you need me, but I don't expect anything."  In Indian films, a father is always allowed to expect everything, and any son who does not give it to him becomes the villain.
Most importantly, we never see a change in his attitudes towards his individual sons.  In the American version, when he expresses pride and happiness at his older son's success, despite officially being the younger's coach, it indicates an equal love for both.  After a lifetime of dismissing the elder and demanding success from the younger, he know just wants them both to succeed equally.
In the Indian version, birth order rejects this dynamic.  Following the pattern that goes back to Mother India (1957), the older son is always the better son, the stronger son, the heroic son.  The younger son is weaker, worse, more lovable but less worthy of love.  Therefore, in this film, the older son must be the one with the recognizable talent, the one with the responsibility of honoring his father through his actions, the one who deserves the glory and the respect.  And yet as the older brother he must also be the one to marry first, the one to have a family first, and therefore the character less likely to train with his father and take his father into his house.
The end result is that our younger brother is never allowed to win.  He spends his childhood more or less abused and ignored by his father, never considered as talented or worthy as his older brother.  Permanently damaged by this abuse, he is therefore still willing to take his father in as a desperate attempt to gain his approval.  This approval is never given, his father continues to ignore him in favor of seeking out the older son, the one who has rejected him in favor of his own family, and finally his father cheers as he loses the match to the brother that has always overshadowed him.
Much of these issues could have been addressed through a more radical re-writing of the story line, a true "Indianization" of it.  One option might have been to truly follow the Karna dynamic and make the brothers unaware of their relationship until it is almost too late.  If they had learned the truth immediately prior to the final match, it would explain their lack of connection prior to it and greatly heightened the emotion during.  The question would not have been "who will win" but rather "who will chose to lose."
Alternatively, there could have been a greater commitment to the Mother India story line.  The younger son could have been spoiled through too much love and attention, while the older suffered under responsibilities and expectations.  Their relationship could have spoiled through a breaking of societal norms by the younger which the elder felt obligated to punish.  And again, the ending fight scene would have the question of which brother would accept responsibility and lose the fight.
Indian film excels at such questions.  There is Waqt (1965) in which Raajkumar's character finds out his relationship to Shashi Kapoor seconds before committing fratricide.  There is Yaadon Ki Baarat (1973), in which Dharmendra finds his brothers and witnesses their reunion, but chooses not to join it, deciding instead to sacrifice his life to save theirs and leave them free of the knowledge of his sacrifice and his prior sins.  And of course there is Deewar (1975), in which the love of the two brothers is never in doubt, but the necessities of society and different values realistically push them apart.
In this film, the two Indian street fighters are set against Olympic champions and model fighters from countries around the world.  They prove the superiority of the rough and ready Indian techniques versus the rule bound tactics of their opponents.  If the filmmakers had learned from their example, a fully Indianized version of this script, breaking away from the rules and regulations followed by the rest of the world, could have achieved a knock-out at the box office.
The official trailer of Brothers
More to read in Film Reviews
Between the Times – A Rare Experience: Asa Jaoar Majhe Review
Hamari Adhuri Kahani – A Story Best Left Untold
Baahubali: A Potential Game-Changer
Dil Dhadakne Do: A Triumph of Casting
Hope you enjoyed reading…
… we have a small favour to ask. More people are reading and supporting our creative, informative and analytical posts than ever before. And yes, we are firmly set on the path we chose when we started… our twin magazines Learning and Creativity and Silhouette Magazine (LnC-Silhouette) will be accessible to all, across the world.
We are editorially independent, not funded, supported or influenced by investors or agencies. We try to keep our content easily readable in an undisturbed interface, not swamped by advertisements and pop-ups. Our mission is to provide a platform you can call your own creative outlet and everyone from renowned authors and critics to budding bloggers, artists, teen writers and kids love to build their own space here and share with the world.
When readers like you contribute, big or small, it goes directly into funding our initiative. Your support helps us to keep striving towards making our content better. And yes, we need to build on this year after year. Support LnC-Silhouette with a little amount – and it only takes a minute. Thank you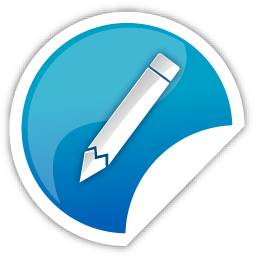 Whether you are new or veteran, you are important. Please contribute with your articles on cinema, we are looking forward for an association. Send your writings to amitava@silhouette-magazine.com
Silhouette Magazine publishes articles, reviews, critiques and interviews and other cinema-related works, artworks, photographs and other publishable material contributed by writers and critics as a friendly gesture. The opinions shared by the writers and critics are their personal opinion and does not reflect the opinion of Silhouette Magazine. Images on Silhouette Magazine are posted for the sole purpose of academic interest and to illuminate the text. The images and screen shots are the copyright of their original owners. Silhouette Magazine strives to provide attribution wherever possible. Images used in the posts have been procured from the contributors themselves, public forums, social networking sites, publicity releases, YouTube, Pixabay and Creative Commons. Please inform us if any of the images used here are copyrighted, we will pull those images down.