Zindagi Bhar Nahin Bhoolegi: Bharat Bhushan's Unforgettable Singer-Poet Musicals
Bharat Bhushan's educated, decent, quiet and humble personality made him excel in unforgettable musicals as historical singer-poet or romantic shayar. A Silhouette tribute.
When Sohrab Modi, the movie moghul known for historical films, launched his ambitious Mirza Ghalib, the poet had to be portrayed by Bharat Bhushan. When Vijay Bhatt wanted to film the story of Tansen's contemporary Baiju Bawra, it had to be played on screen by Bharat Bhushan.
SN Tripathi made films on lives of Kavi Kalidas and Sangeet Samrat Tansen with Bharat Bhushan playing the lead roles. Vijay Bhatt filmed the story of holy man, Chaitanya Mahaprabhu and cast Bharat Bhushan as the saint. He was the dacoit turned saint in Angulimaal. He gave a successful portrayal of a poet-cum-musician in Basant Bahar and Santoshi made him a shaayar in Barsat Ki Raat. The list goes on.
Such was the image of this actor. He had that essentially educated, decent, quiet, humble and soft element in his personality that made him excel in these roles.
Bharat Bhushan was born 14th June 1919 in Aligarh and grew up in a well-to-do family that paid due attention to good education. Books were a lifetime companion for Bharat Bhushan and his library was the envy of any avid reader. His maternal grandmother would take him to Meerut during holidays and treat him to the cinema of KL Saigal and Pahari Sanyal and also to music soirees. In search of a career in literature and films, he travelled to Calcutta and then Bombay.
Director Rameshwar Sharma, in 1941, was making a film, Bhakta Kabir with Pundit Omkar Nath Thakur in the lead, but owing to differences the project got turned down.  On a rebound he signed the 22-year-young Bharat Bhushan to play the lead. Released in 1942, the film turned out to be a hit and a star was made. His heroine was Mehtab and costar was Mazhar Khan. Music was composed by Sur Sagar Himangshu Dutta.
Man tadapat Hari darshan ko aaj (Baiju Bawra, 1952) Naushad / Shakeel Badayuni / Rafi
Though Bharat Bhushan acted in a number of films like Suhag Raat, Thes, Chakori, Bebus, Bhai Behen, Kisi Ki Yaad, etc. his first super hit came via director Vijay Bhatt in Prakash Pictures' Baiju Bawra in 1952, co-starring Meena Kumari. The film was such a huge hit that it placed everyone associated with it in the top bracket. Music director Naushad, lyricist Shakeel Badayuni, singers Rafi and Lata, lead actress Meena Kumari and hero Bharat Bhushan.
By this time the triumvirate of Raj Kapoor-Dilip Kumar-Dev Anand were firmly set on the Hindi film galaxy. To Bharat Bhushan's advantage was the fact that the roles and films he got were mostly literary backed and were made by leading film makers. He did not do any so-called B grade or stunt films.
Following Baiju Bawra's success, he found another powerful role as a musician in Sadiq's Shabab. The film starred Nutan as his co-star and had music by Naushad again with lyrics by Shakeel. Another  massive hit!
Shabab had an interesting storyline that banked on music. The princess (played by Nutan) suffers from insomnia. A reward is announced for one who could cure this. The musician-singer (Bharat Bhushan) takes up the task and demands that he be allowed to sing to cure the sleeplessness. But he has a condition that all lights in the palace must be put off and his face should not be visible. In Hemant Kumar's voice he sings the lullaby, Chandan ka palna. In Naushad's music room Hemant was a rare singer. It is believed the soft mellow effect of his voice got him this song.
Chandan ka palna resham ki dori (Shabab, 1954) Naushad / Shakeel / Hemant
Sohrab Modi's 1954 production of Mirza Ghalib, based on a script by Sadat Hassan Manto, was a national hit and received the President's Gold Medal (in 1955). The performance by Suraiya, as Chaudhvin Begum was the talk of the nation and accolades were also showered upon Nigar and Bharat Bhushan for their acting.
Ghalib's poetry has that inevitable immortality that registers with all generations of lovers of Urdu poetry across time and boundaries. This time it got set to some outstanding tunes composed by most accomplished music director, Ghulam Mohammed and sung very effectively by Suraiya, Talat Mahmood and Rafi.
The film became and remained a national favorite for a very long time. Until Naseeruddin Shah appeared as Ghalib on the small screen, Bharat Bhushan was Hindi cinema's Ghalib.
Dil-e-nadaan tujhe huwa kya hai (Mirza Ghalib, 1954) Ghulam Mohammed / Mirza Asadullah Khan Ghalib / Suraiya and Talat
Rameshchandra Gupta, aka R Chandra was Bharat Bhushan's older brother by a few years. He had arrived in Bombay with a degree in law. After a short stint with legal practice, he became a producer of films. Bebus in 1950, under the banner Chitravani Limited starring Bharat Bhushan and Purnima, was made by R Chandra.
In 1954. Under Shri Vishwabharati Films' he produced Meenar with Bina Rai as heroine and C Ramchandra as music director. The film was directed by Hemen Gupta. In 1952, under Filmistan's banner, Hemen Gupta had earlier directed Bharat Bhushan (among others) in Anandmath.
R Chandra launched Basant Bahar in 1956, under the direction of Raja Nawathe – a film based on the famous Kannada story of Hamsageethe by Ta-Ra-Su. Once again, music was the focus and this time the music directors were Shankar Jaikishan. Nimmi was the heroine. The songs are remembered to date and so is the film.
Sur na saje kya gaaun main (Basant Bahar, 1956) Shankar Jaikishan / Shailendra / Manna Dey
Mention must be made of Prakash Pictures' Shree Chaitanya Mahaprabhu, directed by Vijay Bhatt in 1953. It was a devotional subject film made on a larger budget. Bharat Bhushan starred in it with Amita. For the songs to sound authentic, Vijay Bhatt brought over famed Bengal composer, RC Boral. Lyrics were by Bharat Vyas. The role fetched Bharat Bhushan the best actor's Filmfare award in 1954.
Actor, Producer and Director, Om Prakash signed Bharat Bhushan with Madhubala for his Light and Shade production, Gateway of India. The film also had Pradeep Kumar, Om Prakash, Chandra Shekhar, Johnny Walker, and Bhagwan in the cast. With Madan Mohan's music and lyrics by Rajinder Krishan, the songs were all popular but the film did moderate business. This time our hero had a regular Hindi cinema romantic role.
Do ghadi wo jo paas aa baithe (Gateway Of India, 1957) Madan Mohan / Rajinder Krishan / Rafi and Lata
Director Vijay Bhatt made a film based on the legend of dacoit-turned-Buddhist saint, Angulimaal, in 1960, for producer Prakash Veramal (PV Films). Bharat Vyas was once again the lyricist and maestro Anil Biswas was the music director. The film starred Nimmi, Anita Guha, Chandra Shekhar, and Prem Adeeb.
Bharat Bhushan once again won accolades for his performance in the lead role. Though a mediocre run in India, the film was a huge hit in countries like Thailand and Burma. Thailand gave an award to Bhushan as well. This particular song, by Manna Dey, was played regularly during prayer hours in Thailand for many years.
Buddham saranam gachhami (Angulimal, 1960) Anil Biswas / Bharat Vyas / Manna Dey, Meena Kapoor and chorus
Pyare Lal Santoshi, inspired by the pairing of Madhubala with Bharat Bhushan, wrote the story of a shayar and wove its plot around number of melodious songs to make his 1960 hit, Barsat Ki Raat. It was produced by R Chandra's Shree Vishwabharati films.
Roshan gave, if not the best, then one of his life's best musical scores to outstanding lyrics by Sahir. Each of the 11 songs were hits, including 3 outstanding qawwalis. The film is a true statement of the craft that only Santoshi excelled in, where music is the body and soul of the film plot. It was also only the mellow-faced hero in a soft-voiced singer's style that could woo a Madhubala with, Mere sheron se bhi tum mujhko haseen lagti ho. The film also starred Shyama, KN Singh, Chandra Shekhar and Ratna.
Zindagi bhar nahin bhoolegi wo barsat ki raat (Barsat Ki Raat, 1960) Roshan / Sahir / Rafi, followed by Lata and Rafi
For brother R Chandra and Shree Vishwabharati films, Barsat Ki Raat was the last success as their next few films failed at box office leading to financial troubles.
Shri Nath Tripathi's trilogy – Kavi Kalidas and Rani Roopmati, both in 1959 and Sangeet Samrat Tansen in 1962 – gave tailor made roles to Bharat Bhushan and all three films did reasonably good business with Tripathi's music gaining popularity. Tripathi was an accomplished and talented music director. He produced, directed and acted in many films as well.
 Kavi Kalidas, as the title suggests, was based on legendary poet Kalidas' life and works. Some of the original works were really well incorporated in the film, like, O Ashaad ke pehle badal and other parts of Abhigyan Shankuntalam. The Lata-Rafi duet, Unn par kaun kare ji vishwas was a hit.
Rani Roopmati was a historical plot. Both the movies had Nirupa Roy playing lead roles with Bharat Bhushan. Songs from this film were well appreciated.
* Phul bagiya mein bulbul bole by Lata and Rafi
* Baat chalat nai chunari by Rafi and Krishnarao Chonkar
* Ud ja bhanwar maya kamal ka aaj bandhan by Manna and Lata and the very popular tandem by Lata and Mukesh; Aa laut ke aja mere meet.
Aa laut ke aja mere meet (Rani Roopmati, 1959) SN Tripathi / Bharat Vyas/ Mukesh
Mukesh was known for his mood songs. After this Tripathi hit, he was destined to give another in 1962 for Sangeet Samrat Tansen for Bharat Bhushan. The film, costarring Anita Guha had a volley of exceptional period music. This time, though, Bharat Bhushan was playing the role of Tansen. Earlier he had successfully done the role of his contemporary in Baiju Bawra. Both strong musical roles, ten years apart. Shailendra wrote the lyrics for Tripathi this time.
* Sapta suran teen gram unanchaas koti taan, by Manna Dey
* Sudh bisar gaye aaj apne gunan ki, by Manna Dey and Rafi
* Badli badli duniya hai meri, by Lata and Mahendra
* Hey Natraj Gangadhar Shambhu, by Kamal Barot and Mahendra- these were all landmarks of high composition standards. Most popular though was this Mukesh solo:
Jhoomti chali hawa yaad aa gaya koi (Sangeet Samrat Tansen, 1962) SN Tripathi / Shailendra / Mukesh
Some other movies during this period that ran well and are remembered were,
GP Sippy's Chandrakanta, 1956 with Bina Rai. It had that memorable Rafi song, Maine chand aur sitaron ki tamanna ki thhi (N Dutta / Sahir).
Filmistan's Champakali, 1957, directed by Nandlal Jaswantlal gave a rare opportunity to Bharat Bhushan to act opposite Suchitra Sen. The Rafi song from this film was O gawalan teri chitwan kyon mera man le gayi (Hemant / Rajinder Krishan). But the everlasting one was picturized on Suchitra Sen Chhup gaya koi re door se pukar ke (Lata Mangeshkar).
Raja Nawathe's next, Sohni Mahiwal, 1958, with Nimmi had the design and canvas with Naushad's music, but the film did not sit well to be a hit.
Gemini's Ghunghat, 1960, directed by Ramanand Sagar was a hit. It costarred Pradeep Kumar, Bina Rai and Asha Parekh.
The '60s unfolded themselves in a drastically different mood. Khwaja Ahmed Abbas directed the ambitious Sardar Jaffery film, Gyarah Hazaar Ladakiyan in 1962. Using Faiz Ahmed Faiz's poetry lavishly, the film had lyrics by Majrooh and one song by Kaifi Azmi with music direction by N Dutta. Bharat Bhushan was cast with Mala Sinha and Helen.
Kaifi Azmi's song with Rafi was the beautiful Meri Mehboob mere saath hi chalna hai tujhe, roshni lekar andhere se nikalna hai tujhe.
This tandem by Majrooh was a delightful hit in the voices of Rafi (as a solo) and Rafi-Asha (as a duet):
Dil ki tamanna thhi masti mein manzil se bhi door nikalte (Gyarah Hazaar Ladkiyan, 1962) N. Dutta / Majrooh / Rafi and Asha followed by Rafi solo
But even the delightful songs could not save the film. Bharat Bhushan's career had started on a down trend. Dilip Kumar Bose's Chandi Ki Deewar, 1964, had great songs too, but flopped. Bhushan's own production, Dooj Ka Chand, also in 1964, flopped as well. It had lovely songs composed by Roshan and written by Sahir. It gave the Punjab legendary singer, Asa Singh Mastana, an opening in Hindi films through Lo apna jahan duniya walo, hum is duniya ko chhod chale. Recollect other popular songs from this film:
* Phul gendawa na maro, na maro, lagat karejawa mein chot, by Manna Dey
* Mehfil se uth jaane walo, tum logon par kya ilzaam, by Rafi
* Chand takta hai idhar aao kahin chhup jayen, by Rafi and Suman
Chandra's next venture, Nai Umar Ki Nai Fasal with his son Rajiv as a hero against Tanuja, failed badly at the box office. Thus, productions were not happening anymore. Bharat Bhushan realized that his days as lead player were over. He gracefully accepted a role that showed him aging and was not the lead role in Tarachand Barjatya's Taqdeer, 1967. This Rajshree production was a hit and it helped Bharat Bhushan start a second innings in the industry as a character artist.
Jab jab bahar aai aur phool muskuraye (Taqdeer, 1967) Lakshmikant Pyarelal / Anand Bakshi / Rafi
Om Prakash's production Jahanara in 1964 was a sad debacle as well. Lavishly produced with Mala Sinha, Prithviraj Kapoor and Shashikala in the cast, it was badly directed by Vinod Kumar and flopped. The honey-sweet ghazals by Madan Mohan with lyrics by Rajinder Krishan in the voices of Lata, Talat, Suman and Rafi did not get their due recognition then but are considered classics now for their sheer beauty and aesthetics.
* Kisi ki yaad mein duniya ko hain bhulaye huye, by Rafi
* Baad muddat ke ye ghadi aayi, by Suman and Rafi
* Ae sanam aaj ye kasam khayen, by Lata and Talat
* Phir wohi shaam, wohi gham, wohi tanhai hai, by Talat
* Woh chup rahein to mere dil ke daagh jalte hain, by Lata
If only such beautiful and soulful songs could save a film!
Phir wohi shaam (Jahan Ara, 1964) Madan Mohan / Rajinder Krishan / Talat Mahmood
Bharat Bhushan moved on to play many character roles now. While as a hero he acted in 60 films, in comparison he did 120 films as a character artist – Kahani Kismat Ki, Kasauti, Bhakti Mein Shakti, Prem Qaidi and many more. It is believed that Dev Anand's Sau Crore was his last film in 1991.
Nasir Hussain, looking for a singing father for romantic singing hero, Shashi Kapoor found a perfect foil in Bharat Bhushan and cast him in Pyar Ka Mausam, 1969. After many years he was cast opposite Nirupa Roy. As was destined, this was probably Bhushan's last hit song and that too in Kishore Kumar's voice.
Bharat Bhushan bid us final farewell on 27th January, 1992. Let us remember him with this lovely R D Burman / Kishore song:
Tum bin jaaun kahan, ke duniya mein aakar (Pyar Ka Mausam, 1969) RD Burman / Majrooh / Kishore
(Grateful acknowledgements to MN Sardana ji for contributing some of the pictures with captions used in this tribute and to Monica Kar for edits)
More to read
Traversing the Two Worlds of Mainstream and Art: Shashi Kapoor's Unexampled Journey
The Spontaneity of Nutan That Rose Above 'Acting'
Om Puri – The Luminance of a Natural Actor
Sanjeev Kumar – The Actor Who Rose Above The 'Hero'
Hope you enjoyed reading…
… we have a small favour to ask. More people are reading and supporting our creative, informative and analytical posts than ever before. And yes, we are firmly set on the path we chose when we started… our twin magazines Learning and Creativity and Silhouette Magazine (LnC-Silhouette) will be accessible to all, across the world.
We are editorially independent, not funded, supported or influenced by investors or agencies. We try to keep our content easily readable in an undisturbed interface, not swamped by advertisements and pop-ups. Our mission is to provide a platform you can call your own creative outlet and everyone from renowned authors and critics to budding bloggers, artists, teen writers and kids love to build their own space here and share with the world.
When readers like you contribute, big or small, it goes directly into funding our initiative. Your support helps us to keep striving towards making our content better. And yes, we need to build on this year after year. Support LnC-Silhouette with a little amount – and it only takes a minute. Thank you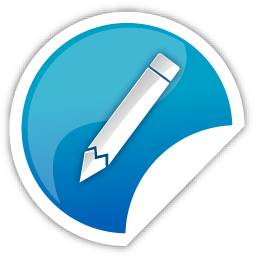 Whether you are new or veteran, you are important. Please contribute with your articles on cinema, we are looking forward for an association. Send your writings to amitava@silhouette-magazine.com
Silhouette Magazine publishes articles, reviews, critiques and interviews and other cinema-related works, artworks, photographs and other publishable material contributed by writers and critics as a friendly gesture. The opinions shared by the writers and critics are their personal opinion and does not reflect the opinion of Silhouette Magazine. Images on Silhouette Magazine are posted for the sole purpose of academic interest and to illuminate the text. The images and screen shots are the copyright of their original owners. Silhouette Magazine strives to provide attribution wherever possible. Images used in the posts have been procured from the contributors themselves, public forums, social networking sites, publicity releases, YouTube, Pixabay and Creative Commons. Please inform us if any of the images used here are copyrighted, we will pull those images down.