Beyond Apu – the Genius of Soumitra Chatterjee
This is not a biography since Soumitra himself doesn't believe in one as he mentions in his note on the book. It is also not a comprehensive analysis of Soumitra's work; rather it is an introduction to twenty of his most favourite roles, as selected by him, along with an attempt to showcase the many sides of an incomparable artist. It was tough for Soumitra and even tougher for me to make the list; surely we could have added a few more.
Excerpts from Beyond Apu : 20 Favourite Film Roles of Soumitra Chatterjee, by Amitava Nag, published in January 2016 by Harper Collins India. Amitava Nag is also the Editor of Silhouette Magazine.
'I have always been in doubt about my work. I always thought that the entertainment
business was not worthwhile but time and again for more than fifty years I have been accepted, loved and made to feel as one of their own by my countrymen. I love them [viewers] and that is the reason I am doing cinema. I salute them as they have supplied me with energy and dedication of what I think is a good art.'
~ Soumitra Chatterjee, Dadasaheb Phalke Award acceptance speech
The Indian film industry is the biggest in the world. Just the sheer volume of films being churned out annually goes to prove that. India is also a vast country of many languages and sub-cultures where films that reflect this rich cultural diversity do get made and released. Therefore, though there has been a constant attempt to label Bollywood as 'Indian cinema', Indian cinema goes beyond Bollywood to include a wide variety of films.
Bengal was one of the early centres of cinema in India and many of the film-makers who moved to Bombay were influenced by the early studios of Bengal. However, 'Indian cinema' as a whole came into the limelight only in 1956 with Satyajit Ray and his epic Pather Panchali, though films like Neecha Nagar and Do Bigha Zameen had won international accolades earlier. Ray went on to become an international celebrity and he in turn inspired many other followers of his craft. Mrinal Sen, Ritwik Ghatak, Tapan Sinha and a few other contemporaries made different genres of films, which then began to represent Indian cinema to the world.
One of the actors seen most often in the critically acclaimed films of Bengal in the 1960s and '70s was Soumitra Chatterjee. Soumitra debuted in Satyajit Ray's Apur Sansar, the third film of the Apu Trilogy, and went on to become, arguably, India's greatest actors, although being a Bengali, and therefore never attempting to breach Bollywood, meant that Soumitra's name was known only within festival circuits or perhaps to those who were interested in critically acclaimed films no matter what the language.
It is a moot point that a substantial number of non-Bengalis would have known of Soumitra from watching Ray's films. According to celebrated international film scholar and critic Pauline Kael, Soumitra Chatterjee was Ray's 'one-man stock company'. Ray and the actor collaborated in fourteen feature films with a wide range of subjects. Other than Ray, Soumitra became the first choice for most eminent Bengali directors including Mrinal Sen, Tapan Sinha, Goutam Ghosh, Rituparno Ghosh and more recently, Aparna Sen.
Interestingly, he did not win a best actor award at the National Film Awards of India until as late as Podokkhep (2006). Soumitra has never concealed his distaste for awards conferred by the government, and had turned down the Padma Shri a couple of times. He has however been conferred with two international awards: the Officier des Arts et Metiers, one of the highest award for the arts, given by the French government, and the Lifetime Award at the Naples Film Festival, Italy, in 1999.
It may be that his connection with the Left government of West Bengal went against him at the National Awards. However, in 2012 he was awarded the prestigious Dadasaheb Phalke Award (for 2011), the highest award in Indian cinema. In a personal conversation, he told me, 'I do not have much faith in the awards and the way they are given. Nor do I have much faith in the juries most of the time. Nor do I need an award at this stage of life. However, I did accept this award since I found it more or less free from the taint of politics and nepotism associated with all the other awards. If you see the other recipients of the Dadasaheb Phalke Award, you will find that barring one or two, everyone else is very deserving.'
What makes Soumitra Chatterjee special? He is a cinema actor of the highest calibre who also went on to become a star. He has had a film career spanning over five decades. And even today he continues to be the first choice of most film-makers when they are looking for special histrionic abilities. Two important aspects are worth mentioning about his cinematic career. One, the professional rivalry between him and Uttam Kumar, and two, the shift in his choice of films across the decades.
When Soumitra started his career in the late 1950s/early 1960s, Uttam Kumar was an established star, bigger than all his contemporaries. The gorgeous Suchitra Sen was a perfect foil for Uttam's eloquent and romantic personality. Meanwhile, Satyajit Ray was reeling out masterpiece after masterpiece, and for the first time, the audience had a glimpse of realism in Indian films. Uttam Kumar was quick to adapt to this trend, even if his chance to act in a Ray film came much later, in Nayak (1966).
By the mid-1960s, Soumitra became the thinking man's hero. He was a natural favourite of students who frequented the iconic Coffee House at College Street, as well as the Bengali 'bhadralok', the middle class. They modelled themselves on him rather than on the more popular Uttam Kumar.
Uttam and Soumitra did a number of films together, including Jhinder Bandi (1961), Stree (1972), Aparichita (1969) and Devdas (1979). In Jhinder Bandi, Soumitra plays the sophisticated villain Mayurbahan and enjoys equal importance and screen time with Uttam Kumar. In all the films except Devdas, Soumitra played second fiddle. Uttam played the confident male, going out and winning the girl and the fight, while Soumitra garnered popularity as the defeated other. It is this image that gave him his identity and which he developed with great sensitivity and understanding.
Soumitra Chatterjee was in fact a character actor who also became a star. This happened because of the influences on him in his early film career. In his first decade – the 1960s he acted in more than forty films: seven films by Satyajit Ray, two by Tapan Sinha, three by Asit Sen and three by Mrinal Sen. Most of these films are very different from each other – in form as well as in content. It is rare for a new actor to have the opportunity to work with so many talented directors. He probably realized that beating Uttam Kumar in the stardom stakes was next to impossible, given the esteem in which the 'mahanayak' was held. As such, he concentrated on a body of work that would give him an identity distinct from Uttam Kumar.
The 1970s saw a change – the political instability everywhere affected the film industry as well. In Bombay, the mantle shifted from Rajesh Khanna to Amitabh Bachchan. In Bengal, Uttam Kumar still held sway. However, as he moved more and more to character roles, keeping his star image intact, Soumitra did the opposite – he accepted roles in more and more 'commercial' films. The result was that he did only four Ray films and not a single other film by any other acclaimed director. He even shook a leg to the chartbusting 'Jiban-e ki pabona' in Teen Bhuvaner Paare. Over the next three decades, Soumitra started doing character roles that were suited to his age. Hence, the thief Aghor in Sansar Simante; the frightened teacher in Atanka; the pioneer who compiled the first Bengali dictionary in Ekti Jiban; the wheelchair-bound doctor in Tapan Sinha's hard-hitting film about differently abled patients, Wheel Chair; and the inspiring role of the swimming coach, Khitish Singha, in Kony. As such, he was never accused of not playing his age and holding on to the youthful hero image, unlike many other acclaimed actors like Amitabh Bachchan and Kamal Haasan. He is probably the only Indian actor who matured so gracefully, playing roles that fit his physical appearance and age.
From the early 1980s, Soumitra spent more time on the stage. His initial theatre experience with Sisir Bhaduri prompted him to return to his first love, theatre, and he acted in and presented plays to packed houses: Naam Jibon, Rajkumar, Phera, Nilkantha, Ghatak Biday, Atmakatha and Homapakhi, to name a few.
Unlike in films where he remained only an actor, in theatre Soumitra became the writer (most of his plays are adaptations of foreign plays, though the adaptations are truly Indian and Bengali in spirit) and also the director apart from being the lead actor. It is possible that his star image helped bring people to see his plays, but the range of topics and his strength of characterization kept the audience glued to their seats. Nilkantha, Tiktiki and Raja Lear are now the stuff of legend and would figure in any serious discussion on Soumitra as an actor whether in films or on the stage.
As a complete actor in films and on stage, Soumitra has no parallel in Bengal and arguably in India. In the Bengali film industry, there have been iconic actors such as Uttam Kumar, Chhabi Biswas and Bikas Roy. But none of them had his range and his achievements in theatre. Even the legends of theatre Sombhu Mitra, Ajitesh Bandyopadhyay and Utpal Dutt, and even Sisir Kumar Bhaduri (Soumitra's guru in theatre) somehow did not have the cinematic presence Soumitra has. He successfully bridged careers in theatre and films; every other notable Bengali actor has only one in their oeuvre.
In his range of characterizations and in his deep and sensitive understanding of the premise of acting, only Naseeruddin Shah can probably be compared to Soumitra Chatterjee. Not even Balraj Sahni, the actor Soumitra admires most, comes close. Like Soumitra, Naseeruddin Shah has a wide variety of iconic film roles and has carried the good work to theatre too. However, unlike Naseeruddin Shah, who has done a number of mind-numbingly and mindlessly bad roles in Hindi cinema which leaves even his most ardent admirer aghast, Soumitra's film career is largely unblemished in that respect. He has had his bad films and films that failed at the box office, but he has seldom done a film that compromised on his dignity as an actor.
This book emerged during a discussion in the winter of 2012 with my French film-maker friend Catherine Berge who had made a documentary on Soumitra Chatterjee called Gaach (1997). This is not a biography since Soumitra himself doesn't believe in one as he mentions in his note on the book. It is also not a comprehensive analysis of Soumitra's work; rather it is an introduction to twenty of his most favourite roles, as selected by him, along with an attempt to showcase the many sides of an incomparable artist. It was tough for Soumitra and even tougher for me to make the list; surely we could have added a few more. Films like Saat Paake Bandha (Ajoy Kar, 1963), Swayambara (Asit Sen, 1961), Punascha (Mrinal Sen, 1961), Asukh (Rituparno Ghosh, 1999) are some important omissions, dictated by the fact that we wanted to keep the list to twenty.
The popular view is that Soumitra excelled mostly in the films of Ray where the general standard of acting is anyway high. The range of roles selected here will dispel that misconception and show how Soumitra excelled over the decades, with several directors and in different profiles. Even while playing the romantic lead he is more like a character than a typical star-hero. There are broadly ten profiles into which these twenty roles fit:
| | |
| --- | --- |
| BHADRALOK | Gangacharan (Ashani Sanket), Schoolteacher (Atanka), Sashibhusan (Dekha) |
| CONCEITED/ SHOW-OFF | Ashim (Aranyer Din Ratri), Narsingh (Abhijan), Ajay (Akash Kusum) |
| DREAMER | Apu (Apur Sansar), Amal (Charulata) |
| EPIC | Gurudas Bhattacharyya (Ekti Jiban) |
| HUMOUR | Amulya (Samapti), Shyam (Basanta Bilap), Pratul (Bakso Badal) |
| INVESTIGATOR | Feluda (Sonar Kella, Joi Baba Felunath) |
| MENTOR | Dr Mitra (Wheel Chair), Khitish Sinha (Kony) |
| ROMANTIC | Subir (Teen Bhuvaner Paare) |
| SUBALTERN | Agradani (Agradani), Aghor (Sansar Simante) |
| VILLAIN | Sandeep (Ghare Baire), Mayurbahan (Jhinder Bandi) |
Sometimes these categories might overlap, for example, Ajay of Akash Kusum is a dreamer and also a romantic. Subir in Teen Bhuvaner Paare is as much a romantic hero as is Amal of Charulata. Hence, this is not an exercise in rigidly defining these ten profiles with mutually exclusive characteristics. Rather, the aim is to acknowledge and understand how Soumitra used his creativity to bring out the profiles evident in the different roles.
Soumitra keeps himself creatively engaged with his plays – be it as an actor or as a director. He is also a poet (with more than a dozen poetry collections to his credit) and a painter too and he was once a magazine editor – truly, an unparalleled artist.
(This is excerpted from the book Beyond Apu : 20 Favourite Film Roles of Soumitra Chatterjee by Amitava Nag, published in January 2016 by Harper Collins India)
Suggested readings
Mahanayak Uttam Kumar – the Most Enduring Matinee Idol
Bimal Roy: The Eastern Mystic Who Made Films
Hope you enjoyed reading…
… we have a small favour to ask. More people are reading and supporting our creative, informative and analytical posts than ever before. And yes, we are firmly set on the path we chose when we started… our twin magazines Learning and Creativity and Silhouette Magazine (LnC-Silhouette) will be accessible to all, across the world.
We are editorially independent, not funded, supported or influenced by investors or agencies. We try to keep our content easily readable in an undisturbed interface, not swamped by advertisements and pop-ups. Our mission is to provide a platform you can call your own creative outlet and everyone from renowned authors and critics to budding bloggers, artists, teen writers and kids love to build their own space here and share with the world.
When readers like you contribute, big or small, it goes directly into funding our initiative. Your support helps us to keep striving towards making our content better. And yes, we need to build on this year after year. Support LnC-Silhouette with a little amount – and it only takes a minute. Thank you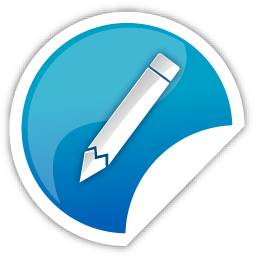 Whether you are new or veteran, you are important. Please contribute with your articles on cinema, we are looking forward for an association. Send your writings to amitava@silhouette-magazine.com
Silhouette Magazine publishes articles, reviews, critiques and interviews and other cinema-related works, artworks, photographs and other publishable material contributed by writers and critics as a friendly gesture. The opinions shared by the writers and critics are their personal opinion and does not reflect the opinion of Silhouette Magazine. Images on Silhouette Magazine are posted for the sole purpose of academic interest and to illuminate the text. The images and screen shots are the copyright of their original owners. Silhouette Magazine strives to provide attribution wherever possible. Images used in the posts have been procured from the contributors themselves, public forums, social networking sites, publicity releases, YouTube, Pixabay and Creative Commons. Please inform us if any of the images used here are copyrighted, we will pull those images down.