Beyond Apu: 20 Favourite Film Roles of Soumitra Chatterjee Launched
February 15, 2016
Veteran actor Soumitra Chatterjee himself released the book Beyond Apu: 20 Favourite film roles of Soumitra Chatterjee today in the presence of the author of the book and film critic Amitava Nag. This book is an attempt to hold him up as a diverse creative genius.
Beyond Apu: 20 Favourite film roles of Soumitra Chatterjee was launched on Feb 15, 2016 at Starmark book shop in Quest Mall in South Kolkata. The book was released by the actor himself in the presence of the author and film critic Amitava Nag, Chief Editor of Silhouette Magazine and veteran film journalist and National award winner critic Shoma A Chatterji who also moderated the proceedings. The program was also attended by Sunaina Saraswat of Harper Collins India, the publisher and Mr. Damien Syed, French Consul General of Kolkata.
Shoma Chatterji started by asking the intention of writing such a book to which the author said – "There is nothing substantial about his works written in English at least in the form of a book. This book is an attempt to hold him up as a diverse creative genius." He later added that there is probably no other actor even in the international scene who has "acted in more than 300 films, written and adapted over 30 plays (directed and acted in most of them), has over 12 poetry collections, edited one of the finest literary magazines of a time, has almost over 300 elocution and recitation cds to his credit and has painting exhibitions as well.'
Soumitra agreed that he also wants people to look at his complete ouevre and not just the 14 films he acted in the cinema of Satyajit Ray, as he quipped "I would have dropped out Ray".
Shoma Chatterji egged on the discussion by adding if the author wants to write a second edition of the book by adding a few more films to this list of 20 iconic ones. Amitava replied that he will probably be more interested to write a book about Chatterjee's theatre roles rather than expanding this list which was already chosen quite meticulously.
Soumitra emphasized that he liked the fact that Amitava included a few off-beat films in the list including Agradani which according to the actor is one film which is less talked about because its director is not very famous. In reply to Sunaina's question about how he prepares for his new roles the ace actor replied – "I read the script many times. Every time I start with an amount of nervousness but after reading the script a few times I think I get ready for the shot to be taken."
Mr. Damien Syed emphasized that "Soumitra Chatterjee is a very popular actor in France. We love his movies, especially Apur Sansar, Ghare Baire and Ashani Sanket."
The program was attended by the media and a crowd of cinema enthusiasts who waited for long for a book on Ray's most favourite actor.
More to read in about Books on Cinema
Beyond Apu – the Genius of Soumitra Chatterjee
The Incandescence of Smita Patil
Bimal Roy's Madhumati – Untold Stories from Behind the Scenes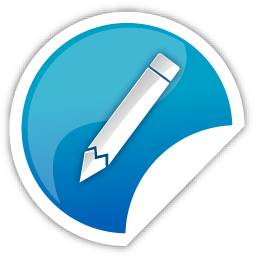 Whether you are new or veteran, you are important. Please contribute with your articles on cinema, we are looking forward for an association. Send your writings to amitava@silhouette-magazine.com
Silhouette Magazine publishes articles, reviews, critiques and interviews and other cinema-related works, artworks, photographs and other publishable material contributed by writers and critics as a friendly gesture. The opinions shared by the writers and critics are their personal opinion and does not reflect the opinion of Silhouette Magazine. Images on Silhouette Magazine are posted for the sole purpose of academic interest and to illuminate the text. The images and screen shots are the copyright of their original owners. Silhouette Magazine strives to provide attribution wherever possible. Images used in the posts have been procured from the contributors themselves, public forums, social networking sites, publicity releases, YouTube, Pixabay and Creative Commons. Please inform us if any of the images used here are copyrighted, we will pull those images down.