Bengal's Music and Its Influence in Hindi Film Music
A journey of discovering and enjoying gold nuggets of Bengal's music strewn in Hindi film songs – a presentation made at the Romancing the Song Meet in India Habitat Centre, New Delhi, November 14, 2015.
Music lives in the air of Bengal. From farmers singing in the fields to kids learning classical music in schools, from boatmen and fishermen to the Rabindra Sangeet, from Vaishnavi kirtans to Baul songs… Bengalis love their music. Well, so does the rest of India. Every state has its own genres, forms and styles of music – both folk and rustic music as well as elite and urbane. We love the thumris and the ghazals, we jig to the bhangra and the lavani. We hum along with the folk of UP and Bihar.
If you travel by train from Delhi to Calcutta, you can almost identify each state you pass through with the colour of its soil. Uttar Pradesh would be brown mostly, wide fields and clutches of trees here and there and then as you enter Bihar you notice the distinctly red soil. And the moment you enter Bengal it is remarkably green –  a few small houses, canopied under a cluster of khajoor trees and a little pond in front. This was the typical landscape which gave a green and serene feel.
The music of each state accordingly has its own colour. The influence of Bengal with its typical softness and serenity is thus as distinct in Hindi film music as is the influence of Punjab or Gujarat for that matter. We will take you through a few glimpses of these influences that started right from the inception of the talkies and continue till today.
Who hasn't heard of the iconic New Theatres? Of the supremely melodious Kanan Devi, K L Saigal and SD Burman? The common thread binding all these luminaries was Pankaj Mullick.
Along with the doyen of the New Theatres Sir Nitin Bose, Pankaj Mullick unleashed a slew of innovations and path-breaking trends in film music, and not surprisingly, the melodies of Bengal started spreading west. Bankim Chandra Chattopadhyay's Vande Mataram was simultaneously fueling the patriotic fervor.
If you list the firsts by these maestros, it is an amazing record.
First use of Playback technique
The year 1935 saw the biggest revolution in the journey of the Hindi film song. Nitin Bose along with his brother Mukul Bose and music directors RC Boral and Pankaj Mullick introduced the pre-recorded song in the Bengali film Bhagya Chakra and its Hindi version Dhoop Chaaon. The singers were K C Dey, Parul Ghosh and Suprabha Sarkar.
Man ki aankhein khol (Dhoop Chhaon, 1935) – R C Boral and Pankaj Mullick / Pt. Sudarshan / KC Dey. Director Nitin Bose was the first to introduce playback singing in Indian cinema.
This playback technique for song picturisation freed the artist from the bondage of the microphone. However, the trend of singer-actors continued and it would take more than a decade for independent playback singers to come in full force.
First use of Interlude Music and Western Orchestration
For the first time in Indian film-songs, the interlude and interlinking music were introduced. Western orchestration was introduced in the interlude music.
Piya Milan ko jana – the song from Kapalkundala (1939) a story by Bankim Chandra Chattopadhyay – is overly Western, the first of its kind. The piano and the accordion replaces harmonium in the background with tonga beats – we all know OP Nayyar borrowing the tonga beats and using very successfully in the 1950s.
Says AK of Songs of Yore: "Another remarkable innovation of RC Boral and Pankaj Mullick was very long instrumental prelude to the main song, for example Ek bangla bane nyara. Its long instrumental prelude is as charming as the song."
Piya Milan ko jana (Piya Milan ko jana, 1939) – Pankaj Mullick
Deep Influences of the Bhakti Geeti and Kirtan
Remember in Padosan and Kishore Kumar (well, who else) parodying KC Dey's style of Anuradha, Anuradha in the song Meri pyari Bindu. He is corrected by his gang, 'Guru, guru, guru, Anuradha nahin… Bindu, Bindu!' 🙂
Now who was Anuradha? Anuradha was Kanan Devi playing the poet's devotee in the iconic Vidyapati, 1937. The film's songs were superhit but steeped in Vaishnavi keertan and lyrics full of imagery. Kanan Devi with her typical Bengali lilt became the number one singer-star of New Theatres on par with K L Saigal with the popularity of Vidyapati's songs. Musicologist and film historian Manek Premchand's book Romancing the Song has several references on the pioneering impact of the songs of Vidyapati (1937), Dhoop Chhaaon (1935), Chandidas (1934) and Devdas (1935).
Look at Rai Chand Boral and you will find deep influences of Bhakti Geeti. In an article for Silhouette music collector Srinivas Ganti, quoted one of his music collector friends Khawar Sahab's  sweeping statement , "Lata ke saare gaane ek taraf aur Shri Chaitanya Mahaprabhu ke gaane ek taraf".
Listing 'sapne huye saanche' as one if his favourite Lata songs, Sri wrote, "The opening aalaap 'baaje muraliya baaje' followed by a wonderful interlude and the use of khol in the background shows the influence of Bangla Keertan."
Sapne hue saanche (Shri Chaitanya Mahaprabhu, 1954) RC Boral / Bharat Vyas / Lata Mangeshkar. The aalap of this song has been copied in many songs.
Early mix of recited and sung poetry – one of the first songs for kids
KL Saigal's Ek raaje ka beta le kar udane wala ghoda in President (1937) is "an unforgettable flight-of-fancy song for kids" writes Manek Premchand in Romancing the Song. "The unusual thing in this remarkable song…is the fine and early mix of recited and sung poetry achieved by Saigal even as the music plays on throughout." Music direction was by Pankaj Mullick and lyrics were by Kidar Sharma.
Sample another innovation in the use of the thumri.  "Street Singer had a great bidaayi geet. It's arguably the best thumri ever found in cinema,"  writes Manek Premchand. No prizes for guessing, its Babul mora naihar chhooto hi jaaye. (RC Boral's music and Arzoo Lukhnowi's lyrics, the year 1938).
Another Bengal first – the Trio or Triad
Take this another Bengal first – the trio or triad as some say,– when 3 singers sing a song, one antara each and the mukhda is the connecting piece. In Dhartimata (1939), Pankaj Mullick composed Duniya rang rangeeli baba, sung by KC Dey, Uma Shashi and K L Saigal.
This was the first time the technique of one voice fading out and another fading in was used. Explains AK, "You have mentioned fade-in, fade-out and three different singers singing the three antaras, which was probably the first of its kind. Another remarkable thing about 'Duniya rang rangili baba', which you can't miss is that each antara is in a different tune – might be again the first of its kind. And a trivia – while the film had KC Dey singing for himself in one of the antaras – Ye duniya ek sundar bagiya – the record version has Pankaj Mullick's voice. This was not a very rare thing. The KL Saigal's songs in 'My Sister' were also recorded in Pankaj Mulllick's voice."
Duniya rang rangeeli (Dhartimata, 1939) Pankaj Mullick / Pt Sudarshan / KC Dey, Uma Shashi and K L Saigal
Many songs later on used this too. Two shining examples are Mohabbat ki dhun bekaraaron se poochho by Ghulam Mohamad in Dil e Nadan (1953) sung by Talat Mahmud, Sudha Malhotra and Jagjit Kaur.
Another one is title track of Dil ne phir yaad kiya (1966), sung by Mukesh, Rafi and Suman Kalyanpur.  Interestingly, none of these music directors were Bengali, they only followed the precedent like rest of Hindi film music did.
The far reaching influences of Rabindra Sangeet
Before we move towards Bombay and explore the trends initiated by Bengal's music composers on the western turf, let's take a look at how Bengal's biggest icon Rabindranath Tagore influenced Hindi film music, directly and indirectly.
When you think of Bengal you almost synonymously you think of Tagore. Tagore had singularly been one of the strongest influences as he wrote his songs and scored their music himself. From lyrical solos, the sentimental duets, the boisterous dance numbers, group songs and the samooh gaan – his repertoire is vast.
The far reaching influences of the Rabindra Sangeet is apparent on several music directors and not all of them were Bengali.
K L Saigal single-handedly revolutionized the music scene as never before. It is to Pankaj Mullick's credit who tutored Saigal on how to control his pitch and modulate his voice, speak and sing Bengali songs and Rabindra Sangeet. When Saigal sings Pankaj Mullick's songs the true talents of both are revealed. The duo came up with some outstanding records.
Anil Biswas's Raahi Matwale sung by Suraiya, Talat Mahmood in Waris (1954) draws heavily from Ore grihobashi.
SD Burman's Mera sundar sapna beet gaya (Do Bhai, 1947) draws a faint inspiration from O je maane na maana. Nain deewane by Suraiya in Afsar (1950) takes off from Shedin dujone dulechhinu bone. Suraiya had said that she needed practice to attune herself to this new kind of music where the bhaav is different. Burman Dada's Tere mere milan ki yeh raina (Abhimaan, 1973, by Kishore Kumar and Lata Mangeshkar) has shades of Jodi tare nayi chini go sheki.
Rabindranath composed the song, Mone robe kina robe amare, in March 1927. "It is said that the song Bachpan ke din bhula na dena (Deedar, 1951, Naushad / Shakeel / Lata Mangeshkar and Shamshad Begum) was based on the tune Mone robe kina robe amare. If one listens carefully, one may find similarities. But I wonder why Naushad would use a Rabindra Sangeet tune!" writes N Venkataraman in Songs of Yore.
Hemant Kumar's  'Man mera udta jaye' sung by Lata Mangeshkar in Maa Beta, 1962 was based on 'Mon mor megher sanghi'.
Rajesh Roshan's Chhookar mere man ko (Kishore in Yaarana, 1981) is said to be influenced by Tomar holo shuru, amar holo shara.
Shantanu Moitra used Tagore's Phoole phoole dhole dhole liberally in Parineeta, 2005.
As Hemant Kumar had candidly mentioned in his interview, "Why only me,  everyone has been inspired by Rabi Thakur (Rabindranath Tagore). Why shouldn't we take when we have such a huge and excellent source in our heritage, why shouldn't we?"
Tagore's Jodi taare nai chini go seki inspired Tere mere milan ki yeh raina (Abhimaan, 1973) – SD Burman / Majrooh / Kishore Kumar and Lata Mangeshkar. Notice the irresistible use of the flute, an instrument used prolifically by all music composers of Bengal.
East goes West
With the Great Bengal Famine and the falling fortunes of the New Theatres, the crop of music directors started moving west.
Anil Biswas was the first to strike roots in Bombay. Folk from North East, Boatman's songs, farmers' songs, palli geeti, Kirtan, Raag Pradhan compositions all came to Bombay with him.
First Use of Interactive Duet
The new way of making duets, interactive and responsive also started with Biswas. One can easily say that every single duet then made has seen this way of composing at it soon became a standard.  In Manmohan 1936 (credited to Ashok Ghosh as MD), Anil da created a duet, Tumhin ne mujhko prem sikhaya, by Surendra and Bibbo. It can be claimed as first such duet – a great and innovative play of melody and dialogue.
The songs of Jaagirdaar next year and Alibaba (1940) and then Uth sajani khol kiwade from Aurat (1940) (by Surendra and Jyoti) became national favourites. They created a framework on how duets will be composed for all times to come.
First use of the Waltz
reflected in Hum aur tum aur ye khushi sung by Surendra and Waheedan Bai in Alibaba.
The Ghazal Enters Films
The Ghazal as it has been sung since past 70 years has an entire body of influence from Bengal. One can say Anil Biswas' Roti 1942, in which Begum Akhtar had 6 classic songs signaled the initiation of the Ghazal in cinema. Begum Akhtar  was stationed in Calcutta, with Naresh Bhattacharya shadow composing for her.
Opinions differ on this issue. Opines AK, "Ghalib's 'Nuqta cheen hai gham-e-dil' sung by KL Saigal in 'Yahudi Ki Ladki' (1933), composed by Pankaj Mullick, is one of the first popular ghazals. It is difficult to say if this was the first use of ghazal in Hindi films, with talkies having come two years earlier and the influence of Parsi theatre on our early films. But it is safe to say that it is probably the earliest ghazal in films which is available (on commercial records and YT). The credit still goes to Bengal and the New Theatres. (It was later sung by Suraiya in the film Mirza Ghalib, 1954, composed by Ghulam Mohammad."
Well, in its generic sense the ghazals, very different from Parsi theatre, were adapted for KL Saigal by Pankaj Mullick and Rai Chand Boral. Saigal had at least 40 private ghazals tuned by these two maestros issued by Hindusthan Record in 30s. As such the concept of ghazals was developed by these two pioneers from Bengal. These ghazals were by Ghalib, Seemab, Faiz, Daag and many others.
But the way Ghazal shaped up and became known to Hindi music audience, is the way Anil Biswas did it. He changed the rendition and composition style, softening it further, with proper emphasis on lyrics where needed and made it more acceptable in its format. Anil Biswas in his book, Ghazaler Rang (in Bengali) elaborated upon how his experiments were carried on and how he thought was perfected by Begum Akhtar later in her life, without Anil Biswas being by her side.
Also the velvet soft singer, already popular in Bengal, Tapan Kumar started a new trend and style of the ghazal as Talat Mahmood in Bombay with massive support of Anil da and SD Burman. Anil da's last composition Kuch aur zamana kehta hai in Choti Choti Baatein (1965) even the swan song was a ghazal.
Kuch aur zamana kehta hai (hoti Choti Baatein, 1965) – Anil Biswas / Shailendra / Meena Kapoor
Never a Pattern But Influences Ran Deep in Burman Dada's Music
SD Burman – the master of the situation song – incredibly popular even today has outlived all his contemporaries. The bewildering range of his music never had a pattern – in his tunes, orchestration or his choice of singers. He composed what the film needed. Period.
It is impossible to encompass Burman Dada's range of music. We will limit this exploration to what the maestro brought in from his native land to the world of Hindi film music and made it the norm which is being followed till date.
The devotional Kirtan Angik – Aaj sajan mohe ang laga lo (Pyaasa, 1957, Sahir / Geeta Dutt) best exemplifies when love equates devotion and reaches a mystic, spiritual connect.
Baul Music – Aan milo aan milo (Devdas, 1955, Sahir / Geeta Dutt and Manna Dey) – remade from SD Burman's own Bengali hit Rongila re is a shining example of minimal use of instruments with the prominent ektara resounding – a typical Baul instrument.
Blank verse – Mitwa lagi re yeh kaisi (Devdas again) – this free flowing song without beats powerfully portrays Devdas' rudderless and agonized state of mind.
The Palki Bearer's Song – Manzil ki chaah mein (Devdas) – the palki bearers songs of Bengal have a typical sing-song beat that give pace to the bearers to walk in unison. Mohd. Rafi's rendition gave an added dimension to this unforgettable scene where Paro and Chandramukhi cross paths.
Bengali Tappa – Shono go dokhino hawa rendered by Dada Burman himself composed in the Bangla 'tappa' style became the romantic Khai hai re humne kasam (Talash, 1969, Majrooh Sultanpuri / Lata Mangeshkar).
Minimal Instruments: Manmohan man mein ho tum hi (Kaise Kahoon, 1964) Only three instruments, Tanpura, Tabla and Surti-Peti have been used by Sachinda to create this song. No instrumental music has been used in the interludes between the stanzas. Classical music composer-singer SD Batish and Suman Kalyanpur (nee Hemadi) won Best Vocalist Award from Sur Singar Samsad for their singing Manmohan man mein in 1964. Mohd Rafi is the third singer in this semi-classical gem written by Shakeel Badayuni. The tune is based on the Bengali song Mamo mandire ele ke originally sung by SD Burman himself in 1936. (source: Moti Lalwani)
And of course, the Bhatiyali… the two most famous SD Burman numbers in his own inimitable voice – Sun Mere Bandhu re (Sujata, 1959, lyrics by Majrooh Sultanpuri) and O re maajhi, mere sajan hain us paar (Bandini, 1963, lyrics by Shailendra) are inspired by the boatmen songs from the riverine Bengal.
Aaj sajan mohe ang laga lo (Pyaasa, 1957) – SD Burman / Sahir / Geeta Dutt. A Vaishnavi kirtan style composition rendered in Geeta Dutt's inimitable bhaav gayaki
Soft, Evocative and Lyrical – Bengal's Music Had its Own Stamp
Even in the midst of popular hits from the Maharashtra school from Pune and Kohlapur and Bombay and the advent of Punjabi music through Ghulam Haider and Noorjehan, Anil Biswas followed by SD Burman continued to usher in the softness typical of Bengal. Shikari, Do Bhai, Aath Din and then the national hit Shabnam in 1949, established SD Burman firmly. The soft sweet melody and sensuous singing with feather touch became a landmark.
Geeta Dutt's delicate bhaav gayaki and 'Bengali lilt' exemplified Bengal's influence best – you can't help get carried away by the outpouring of feeling and expression.
In fact, the Hindi songs of her early career have a Bengali lilt. For instance, in "Mera sundar sapna beet gaya" Geeta Dutt croons, "main prem mein sab kuuch haar gayi" – rather than the typical kuch, she pronounces it as kuuch, stressing on the uu syllable. These finer nuances and subtle variations made Geeta Dutt stand apart from the rest with an added Bengali touch! On the other hand, she added a tinge of Hindi accent to her Bengali songs, making them sound uniquely sweet. Aah… but that's another story!
Kaise koi jiye (Baadbaan, 1954) – Timir Baran and SK Pal / Indeevar / Geeta Dutt and Hemant Kumar Tandem
Hemant Kumar's haunting melodies
Hemant Kumar was not only an established singer but also an excellent music director. Hugely successful as singer-composer in Bengal, he brought his exquisitely soft and melodious, simple and sweet music to Bombay and made it his trade mark.
This typical Hemant Kumar style can be seen in a number of songs he composed. Kahan le chale ho bata do musafir (Durgesh Nandini, 1956) is an outstanding delicate melody. Or listen to the feather touch Kuchh dil ne kaha kuchh bhi nahin and Dhire dhire machal ae dile beqarar (both Anupama, 1956),  Rafi's duet with Arati Mukherjee Sara mora kajra chhudaya tune (Do Dil, 1965) and Kishore's soothingly melancholic Woh sham kuch ajeeb thhi (Khamoshi, 1969) exemplify the archetypal Bengal softness.
Anandmath (1951), that marked his debut as music director in Hindi films was heavily loaded with the Bengali influences, starting with the power-packed patriotic fervour of Vande Mataram. In Jai Jagadish Hare, Hemant Kumar's Dashavatara rendition in Sanskrit shlokas is wonderfully supported by Geeta Dutt's melodious refrain 'Keshava…' and the duo create an ethereal effect. It was a style Hemant Kumar mastered and used in Bengali as well, such as the Meghdootam rendition in Alor Pipasa.
Jai Jagdish Hare was penned by a devotional poet from Orissa in some 500 years ago. Bankim Chandra Chatterjee in his novel Anandmath penned those exact Sanskrit lyrics and what you hear is the same composition set to tune by Hemant Kumar. The challenge with Jai Jagdish Hare was that two different melodies were running parallel (counter melodies) and simultaneously rendered by two singers (Hemant Kumar and Geeta Dutt) on one single mike.
It did not help matters that Hemant Kumar was a six-footer and Geeta Dutt comparatively much shorter in height. Moreover, Geeta Dutt had to keep walking towards the mike and away from it to lower and heighten the volume of her rendition. To make matters more difficult, she had to keep climbing on and off a raised wooden plank to match height with Hemant Kumar! (Source of anecdote: Nirmal Phophalia quoting Devi Dutt)
Jai Jagadisha Hare (Anandmath, 1951) – Hemant Kumar / Hemant Kumar and Geeta Dutt
Hemant Kumar also excelled in haunting melodies, that used the delectable echo, humming and whistling to accentuate the voice and lyrics – sample Kahin deep jale kahin dil (Bees Saal Baad, 1962), Jhoom jhoom dhalti raat (Kohra, 1964) and Koi door se awaz de chale aao (Sahib Biwi Aur Ghulam, 1962) which used minimal instruments . The poignant and heart rending Na jaao sainyya chhudake bainyya by Geeta Dutt is inspired from his own Bengali hit Oliro kotha shune bokul haashe although the two songs sound very different in mood.
Music directors Ravi and Kalyanji Anandji carried Hemant Kumar's legacy forward composing many of their songs based on the training they received from their Guru.
Salil Chowdhury… well, simply put East meets West
He is known for his eclectic combination of Bengal folk with Western classical and banked on creating honey sweet melodies.
Hence, you have westernized background of a pure Indian melody in O sajna barkha bahaar aayi (Parakh, 1960) and you have the Mozart-inspired Itna na mujhse tu pyaar badha (Chhaya, 1961) with an unusual Bhairavi movement. This again is a continuation of the Bengal influence of using an eclectic fusion of Western and Indian classical music. The songs of Madhumati and Do Bigha Zameen are soaked in folk.
VAK Ranga Rao had once remarked that Bengali music directors had a special edge in conducting chorus. It was more effective and really different. Explains percussionist Anand Desai, "They used the chorus as part of the rhythm. Take Salilda's super Ae dil kahan teri manzil…Both the versions Lata Mangeshkar and Dwijen Mukherjee's have superb orchestration, extensive choruses and falsettos."
Ae dil kahan teri manzil (Maya, 1961) – Salil Chowdhury / Majrooh Sultanpuri / Lata Mangeshkar and Dwijen Mukherjee.  The chorus was used as part of the rhythm.
The Sanchari between the Antaras
The innovative use of the Sanchari in many of SD Burman, Salil Chowdhury and Hemant Kumar compositions make them stand out from other songs. The Sanchari is a piece of different tune interspersed between two Antaras.
Bengal composers used the Sanchari very prominently in their film songs, the Adhunik or non-film songs, Pooja albums. Most songs composed during the golden era have a Sanchari that adds a different dimension to the song. When Bengali music composers reused their Bengali chart-toppers in Hindi film music, the Sanchari crept in too.
One of the best examples is the incredible rise and fall in the notes of Na jiya laage na with the Sanchari actually touching a crescendo and dropping suddenly but ever so gently.
Some other examples of a delightful Sanchari:
Rut phire par din hamare (Pyaasa, 1957, SD Burman / Sahir Ludhianvi / Geeta Dutt) – (Sanchari) Pahunchi na apni naiya ab tak kisi kinare, koi nahin jo humko apni taraf pukare A rare instance of Burman Dada using the Sanchari. This song however was not used in the film finally although it was shot.
Kaise koi jeeye, zeher hai zindagi (Baadbaan, 1954, Timir Baran / Indeevar / Geeta Dutt) – (Sanchari) taare na jane unchayi gagan ki, aankhein na samajhein, gehrayi man ki, gehrayi man ki
O sajanaa, barkhaa bahaara aai (Parakh, 1960, Salil Chowdhury / Shailendra / Lata Mangeshkar)- (Sanchari) aisi rimmjhimm me o saajan, pyaase pyaase mere nayan, tere hi, khwaabo mein, kho gae
O bekarar dil ho chuka hain mujhko aansu se pyar (Kohraa, 1964, Hemant Kumar / Kaifi Azmi / Lata Mangeshkar) – (Sanchari) Aaye ghata ghir ke ghata chhaye, aur pyasee kalee gam kee jalee taras taras jaye
Piya Tose nayna lage re – (Guide, 1965, SD Burman / Shailendra / Lata Mangeshkar) – This is not an example of a Sanchari but of a unique innovation in playing with two metres simultaneously. "The song starts off suddenly without any prelude (a habit that was quite common with SD Burman) and then moves ahead with rich orchestral interludes. The composition itself has two meters running simultaneously in the antaras. One with a long drawn out alaap as in Aayi holi aayi and the other with a fast Raat ko jab chaand chamke both blend back into the mukhda seamlessly with extremely catchy bols, set to the rhythm of 'Dhi na k dhi n dhi n'. These bols have been woven into the overall lyrical theme of the song beautifully by the lyricist Shailendra." (Source: Anand Desai)
Na jiya laage na (Anand, 1971) – Salil Chowdhury / Yogesh / Lata Mangeshkar. The Sanchari rises and drops in the lines Na jiya lage na/ na jiya lage na / Piya teri bawari se tera ho jaye na in between the two Antaras
SD Burman, Salil Chowdhury, Hemant Kumar and RD Burman – all these 4 music maestros used their native Bengal as their testing ground for great music. The Bengali songs that topped the charts in Calcutta were promptly replicated in Hindi with equal success.
Numerous examples are there. Let us look at some of those outstanding remakes:
Hemant Kumar – Eyi raat tomar aamar (Deep Jele Jai, 1959) – turned into Yeh nayan dare dare (Kohraa, 1964) and also Tum pukaar lo in Khamoshi, 1969. That's Hemant Kumar – one tune and 3 songs. He sang all of them himself and all three songs were superhits.
SD Burman – Jaani tum to dole… The first word Jaani starts off all the 3 songs (even though the meaning is different). The original and the 2nd version (both in Bengali) start with the words Jaani, bhromora kaino magan hoy na and the third Hindi version for Dr Vidya has the words Jaani tum to dole.
Interestingly, Jaani, bhromora kaino magan hoy na is a rare instance of the same song sung by two singers in the same year under the same music director and none of them is a version record! Dada Burman's own rendition was released by HMV under the record no. P 11932 in October 1957 and Dada used Geeta Dutt's honey and sugar voice to record it again for the shelved film Gauri (this recording was never published and remained in a sample disc, retrieved by a renowned collector years later, which bore the date 13 November 1957). A curious and unusual instance indeed of the same song recorded twice within the space of a month! Finally, he had Lata sing it in Hindi for Dr Vidya in 1962.
Jaani, bhromora kaino – SD Burman
Jaani, bhromora kaino – Geeta Dutt
Jaani, tum to dole – Lata Mangeshkar
Says HQ Chowdhury, the author of the first and authoritative biography on the maestro 'Incomparable Sachin Dev Burman', "Usually, Dada recorded his song first but not always! As far as I know, Dada's first reverse route was in 1948 when he recorded Ei choiti sandhya jai britha. Its Hindi version was Amirbai Karnataki's Pehle na samjha pyaar tha for (Aath Din, 1946), which was a 1946 hit. The Bangla version was also a hit. I remember Alimur Rahman Khan (now 85) who wrote the foreword of my book, about 10 years ago dropped by at my place just for this number which had been haunting him."
"Other instances are Laiyee khushi ki duniya (Vidya, 1948) and Ke dilo ghum bhangaye (with Meera), 1949. Yet another, Jaanena jaanena in Buzdil (1951)/ Kalo shaper dongshe (1970) had the same asthai. Also, the Hindi Mere pritam pyare (1937), Shaje naol kishore (1938) … but in this case, Dada is the singer in both the versions," he adds.
SD Burman reused many of his own Bengali hits in Hindi such as Ghum bhulechhi made way for the leisurely Hum bekhdudi mein tumko; Mono dilo na bondhu was turned into Jaane kya tuney kahi (Pyaasa);  Dur Kon Parabase became Wahan kaun hai tera musafir jayega kahan (Guide) to name a few.
Hum bekhdudi mein tumko (Kala Pani, 1958) – SD Burman / Majrooh Sultanpuri / Mohd Rafi. Inspired from SD Burman's own hit Ghum bhulechhi
Salil Chowdhury's Tasveer tere dil mein (Maya by Lata and Rafi) was first recorded in Bengali as a Lata solo Ogo aar kichhu to noy, O Sajana (Parakh) was inspired from Na jeyo na (both Lata) and Mukesh's Kahin door jab din dhal jaaye (Anand) was taken from the Hemant Kumar hit Amai proshno kore neel dhroobotara to name just a few. As Salil da explained in an interview, "You know, I have used the same tune composition of mine, sometimes in four different languages and it has been a hit in all, many times bigger than the Hindi or Bengali original."
RD Burman – And finally RDB recreated his creations, often his own records – the best example perhaps is Jete jete pathe holo deri, which Gulzar Saab had booked for himself the moment he heard it first. It turned into Tere bina zindagi se koi (Aandhi, 1975)– both songs are peerless.
Tere bina zindagi se koi (Aandhi, 1975) – RD Burman / Gulzar / Kishore Kumar and Lata Mangeshkar. Inspired from RD Burman's own hit solo Jete jete pothe holo deri
RD Burman – The Master of Unconventional Innovations 
What can one say about RD Burman? That after 20 years of his death the entire Hindi Film Music industry is copying his composing style and that the entire industry in one stroke got liberated from the shackles of old style of tuning.
All music directors today openly admit to following RD Burman's guidelines. The re-mix industry is surviving on RD leftovers, the youth today, the college sessions, the music competitions all follow and revere RD. Drawing out the best of every genre that he touched, he set the standards that are tough to equal.
The huge influence of his father SD Burman, coupled with his fascination for Western tunes and strong grip over Indian classical music gave RD Burman an extra edge. However, RD Burman camouflaged his Bengali tunes with such varied orchestration to make it sound different that you need to listen carefully to spot those distinct but seamlessly blended in influences.
For instance, notice the use of the typically Bengali instrument the maadol in Tere bina jiya jaaye na (Ghar, 1978), or the distinctly Bhakti sangeet beginning to a rocking fun song Kal kya hoga kisko pata (Kasme Vaade, 1978), in which Bhagwan Dada made a guest appearance complete with an ektara!
Like all of his predecessors, the influences of the Rabindra Sangeet too ran deep in RD Burman. Sample just one of those influences – the proverbial Zindagi ke safar mein guzar jaate hain jo makaam, woh phir nahin aate (Aap Ki Kasam, 1974) that draws an inspiration from Tagore's Jaagorone jai bibhaabori. The manner in which RD Burman uses a variety of instruments and the orchestration itself creates a mood of memories gone by that it carries only faint traces of the original Rabindra Sangeet.
Analysing the immaculate orchestration, Anand Desai says, "RD's touch here is magnificent. The entire orchestration is on western scales – Cuban Guiro, Congos, Guitars, etc, except in the flashback scene between 3.00 and 3.09 where the Indian Tablas, Manjira, Flute, step in and quietly exit again to make way for the original score. RD again used the Carillion between 2.56 to 3.06 with the Kabas. Then he surprises us with the use of the Taar Shehenai… and a mix of the sympathetic strings of the Sitar and the Santoor and the Taar shehnai again… and a Teen Taal on the Tabla in drut!"
Zindagi ke safar mein guzar jaate hain jo makaam (Aap Ki Kasam, 1974) – RD Burman / Anand Bakshi / Kishore Kumar. RD Burman uses a variety of instruments in this composition, reflecting the change of seasons, the passage of time and haunting memories. Pure class!.
RD Burman's swan song 1942 A Love Story (1994) had heavy Bengali influences in Kuch na kaho and Yeh safar bahut hai kathin magar. And the Kavita Krishnamurthy solo Pyar hua chupke se is also influenced by Rabindra Sangeet. Notice the similarity between the lines Kyun naye lag rahe hai ye dharti gagan and Heera toh pehle hi kisi aur ki ho chukka (from Panna ki tammana hai in Heera Panna, 1973). This is just one of the numerous inspirations strewn all over RD Burman's music but only as a link in a great composition that mixes, matches and blends to create a superb tune.
RD Burman's compositions have an amazing blend of sound effects being turned into music. And he used the most unusual instruments, innovating and experimenting – maadol, matki, duggi, tarang, tambourine, castanets, donkey jaw, triangle, cowbell, reso reso, taar shehnai, harmonica… you name it, he used it. And with such remarkable precision!
For example, even in a composition that draws on the folk of Bengal O Maajhi re, you find the use of the Doumbek Kalimba (the African version of the Thumb Piano), which is mounted on a drum and can be held between one's legs and played. (source: Anand Desai)
O maajhi re (Khushboo, 1975) – RD Burman / Gulzar / Kishore Kumar
These music makers were the torch bearers. And there were others too.
And…
Kishore Kumar – a multi-faceted talent, Kishore Kumar known more as an actor initially and a singer later was an excellent music composer as well. Influences of the soft and rustic Bengal music are evident in his compositions for Door Gagan Ki Chhaon Mein (1964), which he himself wrote and sang too.
Kishore Kumar also shared a bond of deep love and respect with Hemant Kumar and they would both have a song for the other in their respective home productions. Kishore Kumar would compose tunes specially keeping Hemant Kumar in mind although he could very well sing them himself. Similarly, Hemant Kumar would think of a framework for a tune and let Kishore work on it or just ask his suggestion. The songs of Door Ka Rahi (1971), Khamoshi (1969), Rahgir (1969) and Biwi Aur Makan (1966) reflect how well they utilised each other's talents. Thus we have classics like Raahi tu mat ruk jaana in Door Gagan Ki Chhaon Mein (Hemant Kumar singing a Kishore composition) and Woh shaam kuch ajeeb thhi in Khamoshi (Kishore Kumar singing a Hemant composition) in each other's home productions.
Raahi tu mat ruk jaana (Door Gagan Ki Chhaon Mein, 1964) – Kishore Kumar / Kishore Kumar / Hemant Kumar. This song uses bagalbachha strum on the cues and Chinese blocks off the cue all the way apart from flute and taar shehnai. Bagalbachha is a typical ektara type of instrument used by the roaming Baul singers of Bengal. There's a Taar shehnai, making its first appearance at 1.00 and then later in the second interlude. Somehow Bengali composers have used it a lot, especially Dada Burman, even as in real life, it's the Sikhs that are the current caretakers of this beautiful instrument. (Source: Romancing the Song group members)
Bappi Lahiri – the softer compositions of Zakhmee (1975), Toote Khilone (1978) or Lahu Ke Do Rang (1979) are more in line with the Bengal genre of music.
The music of the Basu Chatterji film Apne Paraye (1980), based on a story by Sarat Chandra Chatterjee gave Bappi Lahiri an ideal opportunity to experiment with Bengal's Bhaktigeeti and kirtan once more. He used the resonant and melodious voice of Yesudas to render to kirtans, complete with a khol and flute!
Shyam rang ranga re (Apne Paraye, 1980) – Bappi Lahiri / Yogesh / Yesudas
Shyamal Mitra – remember the music score of Amanush (1975) – the outstanding Kishore number Dil aisa kisi ne mera toda?
Kanu Roy – the amazing songs of Uski Kahani (1966), Anubhav (1971), Aavishkar (1974) and Grihapravesh (1979) among others. Geeta Dutt's swan songs in Anubhav – the dulcet Mujhe jaan na kaho meri jaan are unforgettable.
Shantanu Moitra – Parineeta (2005), a period film based on a story by Sarat Chandra Chatterjee draws clear inspirations from Rabindra Sangeet and folk.
And thus Bengal's music continues to leave its lyrical and melodious stamp in Hindi film music…
Piyu bole (Parineeta, 2005) – Shantanu Moitra / Swanand Kirkire / Shreya Ghoshal and Sonu Nigam. This song brings back the archetypal soft music of Bengal.
Grateful acknowledgements to Manek Premchand, Lata Jagtiani and Sundeep Pahwa for the opportunity and all members of Romancing the Song group for encouragement.
Songs that come to mind when you think about Bengal's music. Our readers suggest:
Not only did Bengal's music introduce pioneering trends and genres in Hindi film music, there are also instances of those not from Bengal singing Bengali songs. Lata Mangeshkar and Asha Bhonsle have a huge collection of songs and records in Bengali. Mohammad Rafi, Mukesh, Talat Mahmood among the leading singers sang a significant number of Bengali songs in films and non-film albums.
Deepa Buty, Founder, TheSongPedia, suggested a Bengali song sung by South Indian dancer-actor Vyjayanthimala in Tapan Sinha's pathbreaking film Hatey Bazarey, 1967.
More to read
Tere Mere Sapne Ab Ek Rang Hain – Eternal Melodies of SD Burman-Rafi
'She is Capable of Delivering Anything a Music Maker Can Think Of' – Salil Chowdhury Speaks About Lata Mangeshkar
The Pathbreaking Non-conformist – The Music of RD Burman
Simple, Soulful, Sublime: The Music of Hemant Kumar
Geeta Dutt – The Skylark Who Sang From The Heart
The Incomparable Music Of S D Burman Transcends Generations
Hope you enjoyed reading…
… we have a small favour to ask. More people are reading and supporting our creative, informative and analytical posts than ever before. And yes, we are firmly set on the path we chose when we started… our twin magazines Learning and Creativity and Silhouette Magazine (LnC-Silhouette) will be accessible to all, across the world.
We are editorially independent, not funded, supported or influenced by investors or agencies. We try to keep our content easily readable in an undisturbed interface, not swamped by advertisements and pop-ups. Our mission is to provide a platform you can call your own creative outlet and everyone from renowned authors and critics to budding bloggers, artists, teen writers and kids love to build their own space here and share with the world.
When readers like you contribute, big or small, it goes directly into funding our initiative. Your support helps us to keep striving towards making our content better. And yes, we need to build on this year after year. Support LnC-Silhouette with a little amount – and it only takes a minute. Thank you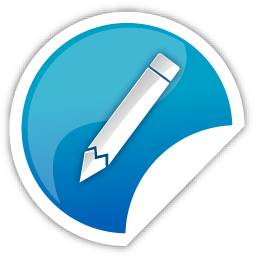 Whether you are new or veteran, you are important. Please contribute with your articles on cinema, we are looking forward for an association. Send your writings to amitava@silhouette-magazine.com
Silhouette Magazine publishes articles, reviews, critiques and interviews and other cinema-related works, artworks, photographs and other publishable material contributed by writers and critics as a friendly gesture. The opinions shared by the writers and critics are their personal opinion and does not reflect the opinion of Silhouette Magazine. Images on Silhouette Magazine are posted for the sole purpose of academic interest and to illuminate the text. The images and screen shots are the copyright of their original owners. Silhouette Magazine strives to provide attribution wherever possible. Images used in the posts have been procured from the contributors themselves, public forums, social networking sites, publicity releases, YouTube, Pixabay and Creative Commons. Please inform us if any of the images used here are copyrighted, we will pull those images down.