Barsat Ki Raat Part 1: A Musical Romance
On the occasion of Valentine's Day, and the birthday of Hindi films' Venus, Madhubala, Monica Kar revisits the classic musical Barsat Ki Raat 1960, exploring the evergreen memorable songs and scenes of this delightful romantic story. With inputs from Peeyush Sharma (in maroon font).
Peeyush Sharma's essay on Bharat Bhushan prompted me to think about this actor whom a lot of people have either ignored or passed by. Some of us, of course, have been appreciative of him, while others have been staunch fans. One of the things that stood out for me in that essay was the fact that this gentleman-actor was a great reader. That was enough information for me to be intrigued. And to re-watch a movie that has been a fascination for me since childhood. Now, for different reasons.
Barsat ki Raat, released in 1960, became a staple of Doordarshan during the airstrikes and 'blackout' days of the 1971 war, short though this war was. We were one of the few families to have a television in our neighborhood. Many families came to our home during those days to be together, to watch TV and not worry, for a few hours, about which of our relatives would not make it back from the battlefront – it seemed as if every family had at least one representative in the Armed Forces then.
Like everything does, the war got over. But it left some of us with distinct memories and outcomes that shaped our futures. A few of those memories also had to do with the non-stop movies that we saw on the one TV channel there was. The songs we finally saw (as opposed to just hearing them on Vividh Bharati). Oh my! What a treat that was in the midst of so much real-life drama.
For weeks and months afterwards our group would take any opportunity to dress up in our mothers' clothes, and organize 'qawwalii' competitions, as I recall Barsat ki Raat being my introduction to this amazing genre of Hindi film music. And that's how I have remembered Barsat ki Raat always – the qawwali movie. The story of the movie and everything else about it has remained a vague grey area in my mind.
A few days ago I revisited the movie with better-seeing, better-perceiving, adult eyes. The editor and writer in me was pleased as punch to note that the story was well-written and the screenplay was linear and logical. There were no loose ends. No one and nothing forgotten. I was impressed, until I saw the credits of the movie.
Screenplay by PL Santoshi (who is also the Director) and… Bharat Bhushan. Bharat Bhushan? Really? Wow! That surprised me.
The story (by Rafi Ajmeri) is, perhaps, a little predictable and not very exciting by modern standards. But the treatment of it by the screenplay writers and the director delights a linear thinker like me. Through the movie I appreciated how little threads were tied up – details, that sometimes escape even the most experienced directors or are sacrificed at the editing table, were dealt with in the most elegant fashion.
For instance, when Madhubala runs away from home to be with Bharat Bhushan you may wonder how this went down with the audiences in the '60s. But a small interchange between Bharat Bhushan and the landlord where they live when he asks where Shabnam (Madhubala) is and the landlord replies that she is not in "your" room "upstairs", but in "hers", "downstairs", clarifies any doubts you may have had about these lovers taking the plunge or living in sin.
There is another scene that ends in Bharat Bhushan taking a sip from a cup of tea in his hands, only to dissolve into the next scene which starts with Madhubala with a cup of tea in her hand.
Not to forget Dinu Lohar, the ironsmith, whose shop becomes the lovers' meeting place. He is given a past and logic for helping out these two, as well. And the detail that made such an impression, a movie called 'Barsat ki Raat' starts off with rain showers and a song about rain, and ends with both, too – as if to impress upon the viewer that it is in the small details that big memories are made. I don't know about you, but details like this make my little brain light up with a-ha! moments. The writer in me appreciated the little things that wove together to make the big story.
When the film starts, first Shabab goes to invite Amaan saheb, the music is frothy and chanchal but when Shama goes next, the music is serene and sober. Roshan has thus introduced the sisters, effectively, personalities intact.
The names of the 3 important women in the movie – Shabab (Ratna- incidentally, this is Bharat Bhushan's real wife), who is pretty and talented and a great support to her elder sister, as well as a little sassy. Shama (Shyama), the candle whose fate it is to burn- in love; and Shabnam (Madhubala) the gorgeous leading lady who is soft and delicate as dew. Incidentally, Bharat Bhushan's pseudonym in the movie is Kamal. Flowers and dew do go together!
For all intents and purposes, the movie could be split in two – A Musical Romance, and the Qawwali Movie. Let's look closer at each part that constitutes this winsome whole.
The way the story is directed, it deals with the main story, the romance, the trials and tribulations of the romantic pair in the first three-quarters of the movie, with the hint of the qawwallis to come in the very first scene itself!
The reference to qawwali comes right in the beginning.  Mubarak Ali and his daughters are known as qawwali performers right from the start of the film, originating from Gulbarga. Even that detail has been mentioned. When Amaan saheb turns Shabab away he says, "ghar jaa ke qawwali ga".
The last quarter of the movie is nothing but qawwali competitions, thereby giving the story a continuity and a focus that may have got scattered had the director tried to present both the stories at once. But even in its predictability the story never gets boring, thanks, in part to the performances and in a huge part to the music of the film! An extraordinary album by Roshan with breathtaking poetry by Sahir, this movie boasts 11 songs. Twelve, if the main qawwali were to be treated as 2, as the recording company treated it.
Look at the vast spread of talent this musical score exhibits. It starts off with a classical Gaud Malhar, a composition that Roshan re-used after 9 years. He composed Garjat barsat bheejat aye lo for Malhar in 1951, sung by Lata. He uses the same composition to start off this musical with Suman Kalyanpur and Kamal Barot singing Garjat barsat saawan aayo re/ laayo na sang mein humre bichhade balamwa.
Sahir writes, Rimjhim rimjhim meha barse, tarape jiyarava meen samaan.
What a comparison! Even though rimjhim jhim meha barse, yet meen (fish) ka tarapana, excellent!
Garjat barsat saawan aayo re – Suman Kalyanpur, Kamal Barot and Lata
Among the songs in the movie are two of the most romantic Rafi songs ever. Zindagi bhar nahi bhoolegi with its magical kabhi dekhi na suni aisi tilismaat ki raat and Maine shaayad tumhein pehle bhi kahin dekha hai, with its delicate Vaham se bhi jo ho naazuq vo yaqeen lagti ho and sizzling aanch deti hui barsat ki yaad aati hai. The first song is a tandem, also sung as a duet by Rafi and Lata later on in the movie.
The actual 'barsat ki raat', the night when the two main characters 'meet' is a striking scene, without a single dialogue. With just Roshan's music and the lighting creating a storm, within and without. The various instruments employed here are so apt for the situation which portrays confusion, a little fear, a little mystery, a little attraction. Madhubala is brilliant in this one scene. And if ever Bharat Bhushan could look like a rogue, it is probably when he lights that cigarette!
If you were to watch the movie, the background music, when Bharat Bhushan is contemplating the title nazm of the movie, is agitated, as if to indicate the whirling of emotions that seeing this beautiful damsel in the rain has brought about in this poet's head and heart. But, in the next scene, when this nazm starts, it starts softly. As if just articulating his emotions has had the effect of settling the waters. The interplay of the sitar, the sarangi and the humming from a brilliant Rafi set the mood for Romance. The tabla carries the song, as does Rafi's voice and Sahir's poetry. The recollection of the silent 'encounter' shared by the two finds a voice in one of the most lyrical, most romantic nazms in Hindi Film Music. To quote a dialogue of Bharat Bhushan from the film, "gazab ki bijli thhi – chamki, kadki aur giri".
Sahir's expression is a class apart. While the phool se gaalon pe rukne ko tarasta paani creates an image of softness, he follows it up with expressing how much power this soft dew-like water has dil mein toofan utthate huye jazbaat ki raat.
The darr ke bijli se achaanak vo lipatna uss ka is contrasted similarly with aur phir sharm se… and for me, one word that transports you to a world of color instantly, *surkh* aanchal ko dabaa kar jo nichoda uss ne; neither does he leave it there. He cleverly uses that same color imagery to denote his wounded heart, all aflame! Dil pe jalta hua ik tiir -sa chhoda uss ne/aag paani mein lagaate huye haalat ki raat.
Do note Roshan's music here. The interludes in the song are short. But each antara has either a sitar or jal-tarang interjection to record Madhubala's reaction to the words being sung. The detail is tremendous. Hear, particularly, the sitar stroke right after the words Aur phir sharm se balkha ke simatna uss ka. Fabulous! He alternates the tune of the first two lines of the stanzas, ever so slightly. Stanzas one and three are similar, and two and four. But one gets so caught up in the revelation of what happened that night that it's easy to flow into each verse without any awareness of them sounding different.
Would this song be as powerful without Rafi adding his touches? The *haaye* vo reshmi zulfon se barasta paani and the way he sings that word *sharm se* adds the delicacy to this elegant piece of poetry.
I find it important to note here, in view of understanding this actor better, the way Bharat Bhushan does nothing to take away from the sublime poems he lip-syncs. Maybe a more dramatic actor would have added a flourish or two, by way of hand or facial gestures, and maybe those gestures would have taken away, rather than added, value to the scenes of these songs. Remember, he's the poet. He's singing his own creation, as it were. Bharat Bhushan makes sure he makes the poetry his calling card.
Zindagi bhar nahi bhoolegi – Rafi
That last verse puts this encounter in place: a one-time thing that will probably never happen again aasmano se utar aayi thhi vo raat ki raat. Except that Fate and the writer of the story wills it otherwise.
They meet again. And here the treatment by Roshan tells you this is no one-time encounter. He uses the flourish of strings on a swarmandal to start this romantic song, joined by the sarangi and, this time, the sarod. Where the sitar is the instrument to exhibit happiness, excitement, surprise, the sarod is a sound with more depth. Here, their connection with each other also acquires depth. His chance-encounter Muse has taken on shape, form and name. There arise limitless possibilities at this point as far as the poet is concerned. But first he has to woo her.
Mere sheron se bhi tum mujh ko haseen lagti ho
And make sure she remembers, as he does:
Dekh kar tum ko, kisi raat ki yaad aati hai/Ek khamosh mulaqat ki yaad aati hai
Before he can publicly declare and propose:
Kahin pehle ki tarah phir to na kho jaaogi/Jo hamesha ke liye ho, vo khushi ho ke nahi
And even though there are no musical interludes or interjections in this nazm, Sahir does use his mastery over the contrasts even here:
Zehen mein husn ki *thhandak* ka asar jaagta hai/*Aanch* deti hui barsaat ki yaad aati hai
As Monica mentions, Sahir draws opposite qualities and creates dramatic comparisons. Husn ki thandak ka asar jaagta hai/ Aanch deti hui barsaat ki yaad aati hai.
Husn is associated with garmahat, aanch, excitement. Barsat is always cool and thandi. But Sahir draws opposites and creates a comparison that is beautifully poetic and full of romance. Imagine, jiski palkein meri aankhon pe jhuki rehti hain – what imagery! Her eyelids weigh down on to my eyes. Pata nahin kitni haseen palkein khayalon mein ghoom gayin.
What woman can resist this Roshan-Sahir-Rafi triumvirate?
Maine shayad tumhe pehle bhi kahin dekha hai – Rafi
Add to the above, the nazm that Rafi sings that is aired on the radio while he's "in hiding", with just the shruti of the harmonium in the background as companion.
All amazing compositions, not just musically, but poetically, too.
Jis pyaar ki duniya dushman hai, uss pyaar mein koi baat to hai
The movie boasts one of the most heartbreakingly tender Rafi songs too, Maayus to hun vaade se tere, kuchh aas nahi aur aas bhi hai/Main apne khayalon ke sadqe, tu paas nahi aur paas bhi hai. Dinu Lohar's hammer strokes become Roshan's instrument of choice to start off the song. The sound of the bellows that accompanies the hammer announces a wait. A wait punctuated by the moments that pass. Each hammer stroke counting a passing moment, a moment of non-appearance of the beloved. The single violin that pierces this rhythm with its maayusi is nothing short of brilliant. The sound that ends off this amazing Sahir-Roshan-Rafi offering is the hissing of a hot iron doused in water, even as the pace of the music picks up. Even though Rafi sings kuchh aas nahi, kuchh aas bhi hai, this hissing seems to signal a sort of finale to the aas of meeting her.
Each stanza composed differently. While Sahir creates his magic yet again.
Hum ne to khushi maangi thi magar, jo tuney diya achchha hi diya/Jis ghum ko ta-alluq ho tujh se, vo raas nahi aur raas bhi hai
Palkon pe larazte ashkon mein tasvir jhalakti hai teri/ Deedar ki pyaasi aankhon ko ab pyaas nahi aur pyaas bhi hai
But the line that melts my heart each time remains
Main apne khayaalon ke sadqe, tu paas nahi aur paas bhi hai.
This remains one of the most heartbreakingly tender Rafi songs. The listener almost doesn't know whether to exult in the love this man feels or to cry with him at her non-appearance.
Maayus to hun vaade se tere – Rafi
The one element I loved about this movie upon repeated viewing was the respect awarded the "other woman" and her love for the leading man. Her love isn't brushed off as "less" or inconsequential. Shyama acts beautifully as the other woman loving Bharat Bhushan as much, as deeply and as committedly as Madhubala. She loses out only because he doesn't feel for her what she feels for him. Not because the degree of her love or commitment is any less than the leading lady's. This is apparent in the dialogues she's given, and her one solo Mujhe mil gaya bahaana teri deed ka/ kaisi khushi le ke aya chand, Eid ka, so refreshingly composed by Roshan with that slight stop right before the word "Eid". In fact, it would be pertinent to observe here that the leading lady is not given any solos in the movie and only one duet. I particularly liked that Shyama isn't killed off conveniently at the end. There's possibility of growth there, a life beyond not getting what you want.
Mujhe mil gaya bahana teri deed ka – Lata
Here, too, Sahir and Roshan excel. The effervescence of the lady captured in the flute, violin and accordion beginning, which somehow, totally naturally, gives way to the dholak. Lata's voice adds to the joy. Interesting that the western instruments come into play only in the interludes. The minimal instrumentation in the verses by the dholak, maybe a tambourine and a little flute that pipes in for a brief appearance in each stanza is so attractive. Details here as well. Just because it's a song filmed on the second lead, it's not left to fend for itself. The brief pause before the word "Eid" mentioned earlier, the a-ha-haa-ha in the last verse is witness to that fact.
And Sahir here?
Aate hi tere chatkhi hain kaliyan, a-ha-haa-ha/dil ban-ban ke dharki hain galiyan, dharki hain galiyan
Just imagine whole pathways becoming hearts that throb at the coming of the beloved!
And to repeat the last line of every stanza aankhon mein naam nahi neend ka using different connections? Masterstroke!
Had the movie just had the above music and songs, it would have been a hit. But, then, PL Santoshi adds to this feast the tarka of three qawwalis! Roshan outdoes himself here. A feat he is not able to achieve either before or after. And that "mother-of-all-qawwalis"? Na to karvaan ki talaash hai has yet to be beaten in terms of the structure, musically and poetically.
More to read
Zindagi Bhar Nahin Bhoolegi: Bharat Bhushan's Unforgettable Singer-Poet Musicals
Sahir Ludhianvi: The Rebel, The Lover
Valentine Day's Gift To Cinema: Effervescent Madhubala
Hope you enjoyed reading…
… we have a small favour to ask. More people are reading and supporting our creative, informative and analytical posts than ever before. And yes, we are firmly set on the path we chose when we started… our twin magazines Learning and Creativity and Silhouette Magazine (LnC-Silhouette) will be accessible to all, across the world.
We are editorially independent, not funded, supported or influenced by investors or agencies. We try to keep our content easily readable in an undisturbed interface, not swamped by advertisements and pop-ups. Our mission is to provide a platform you can call your own creative outlet and everyone from renowned authors and critics to budding bloggers, artists, teen writers and kids love to build their own space here and share with the world.
When readers like you contribute, big or small, it goes directly into funding our initiative. Your support helps us to keep striving towards making our content better. And yes, we need to build on this year after year. Support LnC-Silhouette with a little amount – and it only takes a minute. Thank you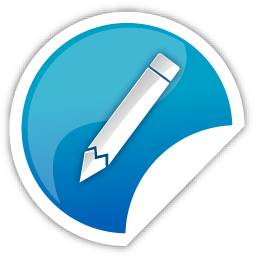 Whether you are new or veteran, you are important. Please contribute with your articles on cinema, we are looking forward for an association. Send your writings to amitava@silhouette-magazine.com
Silhouette Magazine publishes articles, reviews, critiques and interviews and other cinema-related works, artworks, photographs and other publishable material contributed by writers and critics as a friendly gesture. The opinions shared by the writers and critics are their personal opinion and does not reflect the opinion of Silhouette Magazine. Images on Silhouette Magazine are posted for the sole purpose of academic interest and to illuminate the text. The images and screen shots are the copyright of their original owners. Silhouette Magazine strives to provide attribution wherever possible. Images used in the posts have been procured from the contributors themselves, public forums, social networking sites, publicity releases, YouTube, Pixabay and Creative Commons. Please inform us if any of the images used here are copyrighted, we will pull those images down.