Asit Sen: Sensitive, Women-Centric Films in a Class of their Own
In a brief repertoire, Asit Sen left an indelible mark in Hindi cinema with a handful of masterpieces that are brilliant examples of bold, women-centric themes, outstanding performances, tight and expert direction and everlasting music.
Asit Sen – Film Director. The name may not ring a bell immediately for the lay Hindi movie buff but mention Mamta, Khamoshi and Safar and there you are, spot on! These 3 timeless classics alone along with Anokhi Raat and to an extent Annadata have cemented Asit Sen's place in Hindi film as a sensitive director who stepped away from the regular formula.
Filmmakers who kept the focus sharply on women in their films in the hero-dominated world of Hindi films – there aren't too many of them. But in his brief repertoire of 13 films in Hindi, Asit Sen's best known films stand apart for their central women characters – strong yet compassionate, courageous yet sensitive, daring yet loving, who would not shy away from giving away their everything quietly to ensure the welfare of a loved one. Even in his lesser known films such as Maa aur Mamta and Sharafat that could not recreate the magic of their classic peers, he did keep the spotlight on women. But more about those later in the story…
Stepping into Hindi with Mamta
Asit Sen's stint with Hindi cinema began with Mamta in 1966 and he stayed back to direct 11 more films in Bombay. His total repertoire of 13 films in Hindi and probably 8 in Bengali have some really great movies that have left a lasting impact on cinema goers.
It is so very true that the best films of Asit Sen had almost all had gone through a dress rehearsal. First done in Bengali, appreciated and successful and then repeated in Hindi with equal, if not more, success and appreciation. The point here in favour of Sen is that the originals were bearing his stamp of brilliance and were highly acclaimed.  With Hindi versions he just proved his capabilities to a larger all India audience.
Mamta was a direct adaption of Sen's Bengali film Uttar Falguni. Without comparing the two, the Hindi one leaves a lasting impression in the annals of Hindi cinema. Suchitra Sen's strong and outstanding performance in a double role of mother and daughter was a treat to watch. A remarkably effortless performance by Ashok Kumar coupled with excellent direction by Asit Sen and superb music by Roshan added to the success of the film. Each song is a collectors' delight. A great film to watch.
Rahein na rahein hum mehka karenge (Mamta, 1966)
Khamoshi (1969), a remake of Deep Jwele Jayi, is one film that leaves a lasting impression. The central character of the responsible and committed nurse Radha Mitra who sinks into insanity in a bid to cure her patient from acute mania, leaves you touched to the core. If you do not compare the two versions, Khamoshi stands out as a landmark in Hindi cinema for its great direction, excellent performances and great music by Hemant Kumar and Gulzar.
Mamta, Khamoshi and Safar all stood out for excellent performances by lead actors. Rajesh Khanna excelled in both Khamoshi and Safar, Waheeda gave one of her career best performance in Khamoshi.
Safar in 1970, loosely based on Sen's 1956 Bengali film, Chalaachal was his huge hit and is a highly watchable film with excellent direction. Sharmila and Firoze Khan too put in sterling performances in Safar.
Hum thhe jinke sahare (Safar, 1970)
Anokhi Raat 1968 stands to show Sen's mark of genius, as it had no Bengali language original to be inspired from. For any movie buff, it presents a remarkably impressive film. Produced by L B Lachhman and written by Hrishikesh Mukherji, Anokhi Raat was again a very well directed and well photographed film with excellent performances by Sanjeev Kumar, Zaheeda, Parikshit Sahani and Tarun Bose.
Like his earlier films Anokhi Raat too had a women centric subject and the heroine Zaheeda had a double role. Also, as a parallel plot was another women's issue addressed through Aruna Irani where in a young bride has been married off to an older rich man, much against her wishes.  Sen's next, Annadata (1972) also had a young, fiercely self-respecting independent woman as its central character who would not take favours from anyone despite her steep personal challenges and instead always has a helping hand ready to give away medicines for free in a bid to carry on a her doctor father's legacy.
Oh re taal mile nadi ke jal mein (Anokhi Raat, 1968)
A bit slow but with good direction, Annadata had excellent acting by Jaya Bhaduri playing Aarti who is generous enough to give shelter to a supposedly homeless Amba Prasad (Om Prakash).  The character actor Om Prakash came up with an outstanding performance in Annadata, closely matched by Jaya. Anil Dhawan with his typical boy-next-door looks did what was expected of him.
Peerless music was the highpoint
For sure, music played a part in the success of all these films. The films were good but great music contributed in adding ghee to fire.
Mamta had Roshan scoring the music with Majrooh's lyrics. Outstanding is the word one can think to describe it. Rahen na rahen hum mehka karenge (by Lata and another version by Suman Kalyanpur and Rafi), Rehte the kabhi  jinke dil mein hum jaan se bhi pyaron ki tarah (Lata), Chhupa lo yun dil mein pyar mera (Lata/Hemant), Vikal mora manwa un bin haaye (Lata) are all timeless creations. Mamta had Ashok Kumar playing a major off-screen part as the film's producer.
For Majrooh, Baithe haim unhi ke kuche mein hum aaj gunehgaaron ki tarah was sort of a precursor to his award winning, Hum hain mataaye kuchao bazaar ki tarah in Dastak. He offered deep, meaningful lyrics in each song for Mamta. Hum jab na honge tab hamari khak par tum rukoge chalte chalte – Majrooh always fitted his lyrics uniquely into any story line he worked on.  On one side, Devyani who is now Pannabai laments, mehfil mein bulaya hai hum par / hansne ko situmgaaron ki tarah – no complaints but fiercely in love and the other side of the same emotion is Phir aag birha ki mat lagana, ke jal ke main raakh ho chuki hoon, yeh raakh maathe pe maine rakh li, ke jaise mandir mein lau diye ki.
Rehte the kabhi jinke dil mein (Mamta, 1966)
Chhupa lo yun dil mein pyar mera
Ke jaise mandir mein lau diye ki
What a simile!
Uttar Falguni (the Bengali original) and Mamta have certain very similar scenes and one poignant scene that remains forever etched in memory is 'Chhupa lo yun dil mein pyar mera'. Notice the expressions that speak thousands of words. The mix of anguish of having lost someone who was dearest to your heart and the relief of having found that person again but at a time when life has taken a turn towards a point of no return – Suchitra Sen and Ashok Kumar (and Bikas Roy in the Bengali version) came up with brilliant performances to express such mixed feelings in this classic song.
The lyrics took their love to almost a spiritual level. In the same scene in the Bengali original Asit Sen had used a Rabindra Sangeet 'Aaguner parashmoni chhnoao praane | E jibon punnyo karo, dahon daane' (translated it means "Purify my life with the purging touch of fire, Purify my life, With your blessings of searing pain / Make it pure like the gold, That passes the test of fire). And in Hindi you have 'Chhupaa lo yun dil mein pyaar meraa / ke jaise mandir mein lau diye ki'. Thus both versions stand out as immortal. For Majrooh Sahab to match up to the Tagore song must have been a tall order and he created a masterpiece – talking of love with such a spiritual symbol of 'mandir mein lau diye ki'.
Chhupa lo yun dil mein pyar mera (Mamta, 1966)
Safar was produced by Mushir-Riaz and had Kalyanji Anandji composing its' music with lyrics by Indeewar. The songs of Safar are a hit even today. Couple of Kishore's best songs for Rajesh are from this film – 'Jeevan se bhari teri aankhen, majboor karen jeene ke liye', and 'Zindagi ka safar hai yeh kaisa safar'. Mukesh too stood out with his hit on Firoze Khan, 'Jo tumko ho pasand wohi baat kahenge'.
There is also the Lata beauty written poignantly and tuned wonderfully, Hum the jinke sahare, woh huye na hamare / doobi jab dil ki naiya saamne the kinare.  Sensitive lyrics by Indeewar and great music by Kalyanji Anandji was real delight. 'Yun to duniya basegi, tanhai phir bhi dasegi / jo zindagi mein kami thhi, woh kami to rahegi'.
 Aise jeevan bhi hain jo jiye hi nahin / jinko jeene se pehle hi maut aa gayi'.
'Tasveer banaye kya koi, kya koi likhe tujhpe kavita / rangon chhandon mein samayegi kis tarah is itni sundarta'.
Where has that era gone of such songs?
Jeevan se bhari teri aankhein (Safar, 1970)
Peerless music in Khamoshi
Khamoshi was produced by Hemant Kumar, thus it had his music score. Tum pukar lo, tumhara intezar hai (written by Gulzar and composed and rendered by Hemant Kumar) with its simple declaration, mukhtasar si baat hai / tumse pyaar hai, has gone into music world's history as an all time hit. The whistle and humming effect had made us music lovers crazy then has yet remained unparalleled.  Lata's solo by Gulzar's exceptional lyrics too was popular and is still counted among Gulzar's and Lata's best known songs – 'Humne dekhi hai in ankhon mein mehekti khushboo'.
And then you have one of the best songs of Kishore, again on Rajesh Khanna – the evocative 'Woh sham kuch ajeeb thhi'. Hemant Kumar had said about Kishore in an interview to me, "Actually, Kishore was an asset in the hands of any music director. Musically he was very gifted and talented. In his early years he got excellent voice training from Sachin Babu that made Kishore's singing style shine like a diamond, fully polished.  He learnt a lot from Sachin Babu and used it to his full advantage all his life…He used to sing all songs his way. I would compose a tune, and he would tweak it the way he wanted. And those tweaks were extraordinary, a work of excellence. He has large contributions in the music of every musician."
Recalling the making of the Khamoshi song, Hemant da said, "The Khamoshi song, I recorded in a small tape recorder and gave it to him. He took it home, listened to it for two-three days and then called me on the phone and said, 'This is Kaka's (Rajesh Khanna) film, I will bring the correct mood to the song. Please don't worry. And he did sing it so beautifully."
Tum pukaar lo (Khamoshi, 1969)
Just as music played a very big part in Mamta, Khamoshi and Safar, so it did in Anokhi Raat. A very close fifth would be Annadata.  In Anokhi Raat, each song composed by Roshan was a delight. This was Roshan's swan song as he passed away while working on it. His wife, Ira completed the half done, Mehlon ka raja mila hamari beti raaj karegi, with due help from Salil Chaudhury, who also did  the background score. 'Miley na phool to kanton se dosti kar li' (Rafi), 'Oh re taal miley nadi ke jal se' (Mukesh), 'Meri beri ke ber mat todo' (Asha) were all hits and remain popular to date.
In Annadata, the real hero is the music, composed by Salil Chaudhury. Each song is a delightful innovation. Lata's 'Raaton ke saaye ghane jab bojh dil par bane' and 'Nisi din nisi din mera zulmi sajan' are great works of composition  and orchestration, and so is Kishore's 'Guzar jayen din din din'.  The lesser known song, Champavati tu aaja (Kishore and Sabita Choudhury) have the real life partners Gopi Krishna and Madhumati on as dancers on screen and is a lovely composition.
Raaton ke saaye ghane (Annadata, 1971)
The ones that could not match up
Asit Sen's later films could not match up to the high benchmarks set by his earlier set of films. While L B Lachhman produced Annadata, his partner, L B Thakur produced Anokha Daan in the same year, 1972. Both films had music by Salil Choudhury. As fate would have it, while Annadata was a well-made, interesting film with great performances and exceptional music, Anokha Daan in comparison faded away in all departments. Its cast comprised all relatively newcomers. They all looked good but the film sank as it lacked merit. Rakesh Pandey, Kabir Bedi, Archana and Zaheera were in lead and the music by Salil Choudhury was good again with a couple of excellent songs, but it could not match his earlier Annadata. Maybe, Sen was handling more than he could.
In between Khamoshi and Annadata, Sen came up with two more films in 1970 – Maa aur Mamta and Sharafat, both revolving around women as central characters. While the former looked at the travails of an unwed mother, the latter explored the struggles of women who are tawaifs. Maa aur Mamta was known for good acting by Nutan and Ashok Kumar and had one good song, Rut bekarar hai, sham-e bahar hai with music by Lakshmikant Pyarelal. LP scored the music for Sharafat as well which released the same year and was a hit, known again for acting laurels by Hema Malini and Ashok Kumar. Also it helped in establishing the Dharam-Hema pair at the box office in as early as 1970. The song 'Sharafat chhod di maine' became popular.
Anari in 1975, with Shashi Kapoor, Sharmila and Moushumi made no positive impact. It lacked story and screenplay content and handicapped Sen in many ways. Utpal Dutt in the negative role overacted to the extreme and none of the other actors could leave any impact. One Kishore song under Lakshmikant Pyarelal was a beauty, 'Tere baghair jaane jana sochta hoon yahi main diwana'.
To think of it, the music of all of Sen's lesser acclaimed films was lackadaisical too and probably contributed to pull them down just as in the opposite way his other well made ones had music helping them to become popular.  The earlier set of films were marked by all songs leaving their mark with the audience while the latter films had one good number here and there.
Following the success of Safar, producers Mushir-Riaz got a big cast with Dilip Kumar, Saira Banu and Leena Chandravarkar for Bairaag in 1976 for Sen to direct. Designed on a Southern film, Bairaag had a triple role for Dilip with shades of Ram Aur Shyam thrown in (Ruma Guhathakurta had a role opposite Dilip). You will hardly notice Asit Sen anywhere in this film and the heavy dose of antics and hamming failed at the box office. The music, again by Kalyanji Anandji was popular. 'Peete peete kabhi kabhi yun jam' and 'Saare sheher mein aapsa ko nahin' were hits. Rafi refused to sing for Dilip Kumar ever again and Mahendra Kapoor was brought in for 'Shankar mere kab honge darshan tere'. A thorough gentleman, humble and soft and super decent human that Rafi was, for whatever reason decided never to sing for Dilip Kumar again. Rafi never spoke about it, so no one knows what happened. Maybe someday Anandji will throw a light on the matter.
After a gap of 6 years Sen made two more Hindi films that left no positive impression. Vakil Babu (1982), with Raj Kapoor, Shashi  Kapoor and Zeenat was a flop. So was Mehndi (1983). None of them had music worth mentioning either.
Whenever you talk of the classics of Hindi cinema, Sen's masterpieces are sure to make it to the elite list.  Sensitive, evocative and artistically handled along with peerless music, these films have cemented Sen's place in Hindi cinema.
(with inputs from Antara Nanda Mondal)
Saare sheher mein aapsa ko nahi (Bairaag, 1976)
More to read in films and music
Asit Sen's Bengali Films: A New Paradigm in Pathbreaking Narratives
Deep Jele Jai: Representation Of The Physically And Mentally Challenged
'The Music Director Knows which Voice would do Full Justice to his Composition' – In Conversation with Hemant Kumar
Gulzar: Redefining Poetry and Purpose In Cinema
Rahe Na Rahe Hum: 'Mahanayika' Suchitra Sen's Aura Lingers On…
Hope you enjoyed reading…
… we have a small favour to ask. More people are reading and supporting our creative, informative and analytical posts than ever before. And yes, we are firmly set on the path we chose when we started… our twin magazines Learning and Creativity and Silhouette Magazine (LnC-Silhouette) will be accessible to all, across the world.
We are editorially independent, not funded, supported or influenced by investors or agencies. We try to keep our content easily readable in an undisturbed interface, not swamped by advertisements and pop-ups. Our mission is to provide a platform you can call your own creative outlet and everyone from renowned authors and critics to budding bloggers, artists, teen writers and kids love to build their own space here and share with the world.
When readers like you contribute, big or small, it goes directly into funding our initiative. Your support helps us to keep striving towards making our content better. And yes, we need to build on this year after year. Support LnC-Silhouette with a little amount – and it only takes a minute. Thank you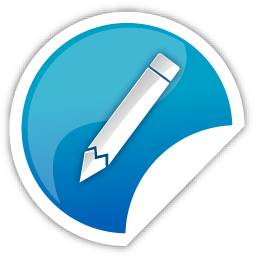 Whether you are new or veteran, you are important. Please contribute with your articles on cinema, we are looking forward for an association. Send your writings to amitava@silhouette-magazine.com
Silhouette Magazine publishes articles, reviews, critiques and interviews and other cinema-related works, artworks, photographs and other publishable material contributed by writers and critics as a friendly gesture. The opinions shared by the writers and critics are their personal opinion and does not reflect the opinion of Silhouette Magazine. Images on Silhouette Magazine are posted for the sole purpose of academic interest and to illuminate the text. The images and screen shots are the copyright of their original owners. Silhouette Magazine strives to provide attribution wherever possible. Images used in the posts have been procured from the contributors themselves, public forums, social networking sites, publicity releases, YouTube, Pixabay and Creative Commons. Please inform us if any of the images used here are copyrighted, we will pull those images down.