Ashok Kumar: A Colossus of Indian Cinema
With his classic Bengali good looks, a mischievous smile and exceptional histrionic abilities, Ashok Kumar was the first to bring to Indian cinema the spontaneous "natural" acting style, in an era when theatrical gestures and melodramatic expressions were considered mandatory for "acting". In remembrance of Dadamoni Ashok Kumar on his birth anniversary, a tribute.
All the rare pictures used in the story are courtesy SMM Ausaja
Ek chatur naar, kar kar sringaar…
If you thought the lyrics are wrong and should be 'karke sringaar', think again. The song mentioned here is not that hilarious musical duel from Padosan sung by Kishore Kumar and Manna Dey. This song is a solo sung by Ashok Kumar in his own voice in Jhoola (1941). The Gyan Mukherjee-directed Ashok Kumar-Leela Chitnis starrer Jhoola had music by Saraswati Devi and was a box-office success. The more famous Padosan song was a straight take-off by younger brother Kishore Kumar on his Dadamoni's tongue-in-cheek rendition.
With his classic Bengali good looks, a mischievous smile and exceptional histrionic abilities, Ashok Kumar was the first to bring to Indian cinema the spontaneous "natural" acting style, in an era when theatrical gestures and melodramatic expressions were considered mandatory for "acting".
Way back in the mid thirties, Ashok Kumar, or rather Kumudlal Kunjilal Ganguly, the eldest son of a well established Bengali lawyer of Khandwa, left his law education in Kolkata after just a year of studies and came down to work as a lab assistant in Bombay Talkies at the insistence of brother-in-law Sashadhar Mukherjee, a leading producer in the Hindi film industry.
But luck had something else in store. When lead actor Najam-ul-Hussain ran off leaving the film Jeevan Naiyya and the studio in a lurch, Bombay Talkies' boss producer-director Himanshu Rai and Mukherjee dragged a rather nervous and reluctant Ashok Kumar to face the camera, opposite none other than the top actress of those times, Devika Rani, who was also Rai's wife.
Jeevan Naiyya (1936) struck gold at the box-office, followed by the classic Achchyut Kanya (1936) and the hit pair gave a few more films in quick succession such as Izzat (1937), Savitri (1937) and Nirmala (1938). Ashok Kumar had arrived.
"For someone who joined the film industry as a hurried replacement for Najam-ul-Hussain, Ashok Kumar went on to become one of the prominent actors of his era. Though many today know him as a character actor, there are plenty of films where he showed his ability to carry a film on his shoulders," says Maitreyee Bhattacharjee Chowdhury, web columnist, poet and creative writer and author of 'Uttam Kumar and Suchitra Sen: Bengali Cinema's First Couple' .
The gawky actor slowly transformed himself into an iconic figure. With Leela Chitnis, he came up with a trio of hits Kangan (1939), Bandhan (1940) and Jhoola (1941) that took him to the heights of fame. The zenith came with Kismet (1943), the first Indian film to project an anti hero and one that wrote box-office history by running for 4 years in Roxy Theater in Kolkata.
"When actors didn't need six-packs to perform, when appreciation was not measured in opening day collections, when the magic of cinema led people to the screen without a publicity budget almost equaling the film's cost, in those days, this man ruled, for more than two decades, as the highest paid actor of the Indian film industry, giving a string of hits, including Kismet which ran for 4 years non-stop creating a record which lasted all the way till Sholay!" says SMM Ausaja, VP of Osianama, film historian and renowned archivist of vintage film memorabilia.
With Nalini Jaywant, Ashok Kumar formed one of the most romantic screen pairs of all times in films like Samadhi (1950) and Nau Bahar (1952).
The exquisitely beautiful Madhubala starred with him in two hugely successful films- Mahal (1949) and Howrah Bridge (1958), both crime thrillers. In fact, the songs "Aayega aanewala" by Lata Mangeshkar in Mahal and "Aaiye Meherbaan" by Asha Bhosle in Howrah Bridge are rated among the biggest hits in the careers of the Mangeshkar sisters.
Not surprisingly, the matinee idol commanded a huge fan following. Says Manek Premchand, author of Romancing the Song, Talat Mahmood – The Velvet Voice and several other popular books on music and cinema in a candid comment, "Oh to be sitting on a table just 2 feet away from Ashok Kumar, as he was sipping tea and having pakoras at Mrs. Khanna's Samovar restaurant many bluemoons ago, laughing his raspy laughter with maybe Deepti Naval and 2 others…who for me shrank to insignificance… So, to be sitting next to one of my two top heroes, and not telling him I am nuts about him… Later, I felt like kicking myself."
Ashok Kumar along with Mukherjee launched Filmistan Studio but he did return to Bombay Talkies to produce some films like Mahal, Majboor, Mashaal, Ziddi, etc. He then started Ashok Kumar Productions which made a few films like Maa, Kalpana and Meri Soorat Teri Aankhen (a film best known for its classical songs).
With younger brother Kishore Kumar who had shot to fame as actor-singer, Ashok Kumar gave some memorable films like Bhai Bhai, Bandi and the side-splitting comedy Chalti Ka Naam Gaadi (1958). The film about three harum-scarum motor mechanic brothers played by the three Ganguly brothers – Ashok, Kishore and Anup – rewrote the norms of comedy in cinema, stepping clear of slapstick and relying on wit and humor.
Baajooo…Babu, samjho ishaare, horan pukaare (Chalti Ka Naam Gaadi, 1958) – SD Burman / Majrooh Sultanpuri / Kishore Kumar, Manna Dey
Explaining the charisma of the seasoned actor to slip effortlessly into any situation, Manek Premchand says, "Here he is now, in Bhai Bhai (1956), with real brother Kishore also in the film, and Rajinder Krishan's words, through Rafi's voice, egging him on to accept his brother. Madan Mohan uses his baton to tell Rafi to have that urge in his vocals, and the maestro uses agitato violins and lots of counter-melody to reflect the storms in Ashok's mind. As for the actor, did he live up in this background song? That's your call, I'm already sold!"
Among his co-stars he did the maximum number of films opposite Meena Kumari, exploring all kinds of challenging relationships. In Bimal Roy's Parineeta, which is considered by many as the best celluloid adaptation of Sarat Chandra Chattopadhyay's novella, Ashok Kumar played the rich boy Shekhar Rai who is not able to muster courage to marry his lover Lolita (Meena Kumari).
In B R Chopra's bold exploration of widow remarriage Ek Hi Raasta  (1956), he is the struggling second husband trying to find common ground with his wife's child from her earlier marriage. In Chitralekha (1964), he is the ascetic who loses his equilibrium when he gets infatuated with the courtesan Chitralekha (Meena Kumari).
Sansar se bhage phirte ho (Chitralekha, 1964) Roshan / Sahir Ludhianvi / Lata Mangeshkar
In the Muslim socials Bahu Begum (1967) and Pakeezah (1972), Ashok Kumar played Meena Kumari's husband and then her father while in Aarti (1962), he played the spurned suitor seeking vengeance.
As the years went by, Ashok Kumar effortlessly slid into character roles. From the city-slick, debonair, cigarette-smoking image, he took on an archetypal Bengali aristocratic look – bespectacled, back-brushed hair, dhoti-kurta clad with a walking stick in hand.
Ashok Kumar's choice of roles was varied and challenging. Who can forget his fun-loving demeanor, trying his best to comfort his cancer-stricken daughter Jaya Bhadhuri in Mili (1975) and the mischievous rule-breaking head of the family in Khubsoorat (1980)? As the silently suffering lover who never marries in order to bring up his beloved's daughter in Mamta (1966), opposite Suchitra Sen's mother-daughter double role, he tugged at the heartstrings of the audiences.
Chupalo yun dil mein pyar mera (Mamta) Roshan / Majrooh Sultanpuri / Lata Mangeshkar and Hemant Kumar
However, it was Hrishikesh Mukherjee's Aashirwaad (1968), written specifically with Ashok Kumar in mind that tapped the full range of his acting and singing talents.
In his slightly nasal voice, he had earlier belted out some hit numbers such as "Mera bulbul so raha hai" (Kismet) and "Main ban ki chidiya" (Achchyut Kanya).
But singing  had taken a backseat once the playback norm caught on. However, Ashok Kumar showed that he had lost none of the lilt when he sang "Rail gaadi, rail gaadi" and "Naani ki nao chali" in Aashirwad and not surprisingly picked up the Filmfare award for best actor for the film where he played a benevolent landlord and a loving father.
"Rail gaadi, rail gaadi, Chhuk-chhuk, Chhuk-chhuk
Chhuk-chhuk, Chhuk-chhuk!
Beech waale station bole, ruk-ruk, ruk-ruk!"
This song that has delighted children for close to five decades will continue to do so for years to come. Few know that it was sung with such vitality, not by a professional singer but by the colossal actor Ashok Kumar, fondly called "Dadamoni" in Bengali,  who strode across the Indian screen for 6 decades.
Rail Gaadi Rail Gaadi Chhuk Chhuk (Ashirwad, 1968) Vasant Desai / Harindranath Chattopadhyay / Ashok Kumar
In Bandini, he is the freedom fighter who courageously acknowledges his lover Kalyani (Nutan) as his wedded wife to save her from disgrace but is forced to leave her and go away on his mission.  Through the film Ashok Kumar effortlessly plays an alert, committed freedom fighter, a hassled, helpless husband to an arrogant, ill-mannered neurotic woman and finally a suffering, broken man struck with tuberculosis.
Music again played a huge role in Bandini, with the O re maajhi, composed and sung by SD Burman in his inimitable voice with immense pathos making up the climax. Bimal Roy uses a folk song sung by a tea-seller to make two estranged lovers meet in a wonderfully sensitive depiction of unrequited love finally finding fulfillment. The unassuming tea-seller making tea in his "Good Luck Tea House" by the harbour is blissfully unaware of how his 'Bhatiali' song that talks of how a woman is pleading to a maajhi (boatman) to help her cross the river to meet her beloved, is crumbling the last shreds of grievances and doubts in Kalyani (Nutan) as she finds her lost love Shekhar (Ashok Kumar) after many years, now broken and plagued with TB.
As the song reaches its crescendo, Kalyani is unable to stop herself from rushing to be with the true love of her life, turning her back on a promising future with a young doctor. The closing shot of the film is of the steamer chugging off into the horizon leaving behind a long trail of smoke. The lines "Mera kheenchti hai aanchal, man meet teri har pukar, O re maajhi…" linger in the background as the steamer bellows its whistle. Can you think of a better symbol? Not surprisingly, Bandini remains a highpoint in the repertoire of both Ashok Kumar and Nutan.
O re maajhi mere saajan hain us paar (Bandini, 1963) SD Burman / Shailendra
Even with his guileless good looks, Ashok Kumar played a wide range of roles – from a shrewd thief in Jewel Thief, a rapist in Jawaab (1970), the double role of a lawyer and murderer in Kanoon to a petty thief in Victoria No. 203 (1972), a sensitive freedom fighter and lover in Bandini (1963), a betrayed husband in Gumrah (1963), an egoistic aristocrat in Shakti Samanta's Hindi-Bengali bilingual Anandashram (1977), and the flirtatious old man out on a fun tour with friends in Basu Chatterjee's Shaukeen (1982). As Colonel Julius Nagendranath Wilfred Singh of Khandala in Chhoti Si Baat (1975), who assists people in love to unite with their beloved, Ashok Kumar excelled in this hilarious  romantic comedy.
Says Vijay Kumar, "Ashok Kumar should be handy if the Indian judiciary ever needs to adopt an iconic image for its publicity. His knowing countenance, his disarming smile, his uflappable conduct, the carry and clarity of his communication …… the Bar could have been a second professional option for Ashok. And that would have been a head start for him, for he would have succeeded to the assets of his lawyer father Kunj Lal Ganguli. Kunj Lal as much thought so as he put Ashok in the Presidency College of Calcutta to study law. But Ashok's heart was not in it. He was here, in this birth, for a larger purpose, of propping Hindi cinema to a higher pedestal, to give it an identity of sorts. Or perhaps his destiny was inalienably intertwined with that of the Hindi cinema. Yet Ashok carried his class to the few court roles that he took on. His presence lent a genuineness to the proceedings hitherto unseen." From Kanoon to Mamta, Ashok Kumar's roles as the judge/lawyer did add an extra edge of intellectual and impressive bearing to the black long coat.
He also did a few highly successful Bengali films such as Tapan Sinha's award-winning Haatey Baajarey (In the marketplace) (1967) and co-starred with Bengal's queen of hearts Suchitra Sen in Hospital.
Says Maitreyee Bhattacharjee Chowdhury, "Though recognized as someone always smiling and affable it was his negative roles that I found very interesting. Film such as Jewel Thief and Kismet, may be mentioned in this regard. Two other films of Ashok Kumar that I've always liked are Hospital and Bandini."
Ei sundor swarnali sandhyaye (Hospital, 1960) – One of the most popular Bengali songs of Geeta Dutt picturised on Ashok Kumar and Suchitra Sen.
Interestingly, in both these films Hospital and Bandini, Ashok Kumar plays a lover who loses his love, albeit for different reasons, only to meet with his beloved again several years later. In Hospital, he plays a specialist doctor Saibal Bose who is not able to muster up courage to marry his fiancee Sarbari (Suchitra Sen) and she leaves  him to strike out her path, alone. Years later, he meets her again, as a cancer patient and mother to his young son and now he faces the challenge of saving her life with a critical surgery.
The nation honored him with the highest film award Dada Saheb Phalke award and Dadamoni added another first in his repertoire when he anchored India's maiden TV soap opera Hum Log as the friendly neighborhood grandpa.
"His friend and Urdu writer Sadat Hussain Manto shared a special relation with Ashok Kumar which he penned down in an essay about the star. A must read for anyone interested in the person behind the actor," says Maitreyee Bhattacharjee Chowdhury.
Having lived a full nine decades to the hilt, the energetic, humorous actor, who was also a successful practising homeopath, succumbed to old age and asthma on December 10, 2001. But his memory will live on and on.
Jab bhi koi kangna bole payal chhanak jaye (Shaukeen, 1982) R D Burman / Yogesh / Kishore Kumar – RD Burman had used the tune of his father SD Burman's famous solo Nitol paye rinik jhinik payel khaani baaje for this song on director Basu Chatterji's request (according to lyricist Yogesh Gaur)
Awards:
Dada Saheb Phalke award (1988)
Padma Bhushan (1998)
Sangeet Natak Akademi Award (1959)
Filmfare award for best performance in Rakhi (1963)
Filmfare award for best performance in Aashirwad (1969)
National award for Aashirwad (1969)
Filmfare Lifetime achievement award (1996)
 All the rare pictures used in the story are courtesy SMM Ausaja
Some of the best movies of Ashok Kumar include Aashirwad, Khubsoorat, Khatta Meetha, Mili and Hospital (Bengali)
Hope you enjoyed reading…
… we have a small favour to ask. More people are reading and supporting our creative, informative and analytical posts than ever before. And yes, we are firmly set on the path we chose when we started… our twin magazines Learning and Creativity and Silhouette Magazine (LnC-Silhouette) will be accessible to all, across the world.
We are editorially independent, not funded, supported or influenced by investors or agencies. We try to keep our content easily readable in an undisturbed interface, not swamped by advertisements and pop-ups. Our mission is to provide a platform you can call your own creative outlet and everyone from renowned authors and critics to budding bloggers, artists, teen writers and kids love to build their own space here and share with the world.
When readers like you contribute, big or small, it goes directly into funding our initiative. Your support helps us to keep striving towards making our content better. And yes, we need to build on this year after year. Support LnC-Silhouette with a little amount – and it only takes a minute. Thank you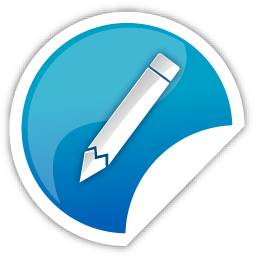 Whether you are new or veteran, you are important. Please contribute with your articles on cinema, we are looking forward for an association. Send your writings to amitava@silhouette-magazine.com
Silhouette Magazine publishes articles, reviews, critiques and interviews and other cinema-related works, artworks, photographs and other publishable material contributed by writers and critics as a friendly gesture. The opinions shared by the writers and critics are their personal opinion and does not reflect the opinion of Silhouette Magazine. Images on Silhouette Magazine are posted for the sole purpose of academic interest and to illuminate the text. The images and screen shots are the copyright of their original owners. Silhouette Magazine strives to provide attribution wherever possible. Images used in the posts have been procured from the contributors themselves, public forums, social networking sites, publicity releases, YouTube, Pixabay and Creative Commons. Please inform us if any of the images used here are copyrighted, we will pull those images down.