Anhonee Ko Honee Karde: A Tribute To Manmohan Desai
Filmmaker Manmohan Desai etched his place in history of Bollywood for delivering some of the biggest hits that whizzed audiences away into a world of make-believe, where simple people did wondrous things and made you laugh and cry with them. A tribute to this genius filmmaker on his birth anniversary.
"Anhonee Ko Honee Karna Hamara Kaam Hai"
(Making the impossible possible is our job).
Amar Akbar Anthony, the evergreen entertainer which has captivated millions of movie lovers continues to be one of the most remembered films for its performances, dialogues and scenes. The maker of this mega hit, the maverick Manmohan Desai etched his place in history for delivering some of the biggest hits of Hindi cinema that whizzed audiences away into a world of make-believe, where simple people did wondrous things and made you laugh and cry with them.
Desai had stumbled upon the idea for Amar Akbar Anthony from a news item he had read in an evening newspaper. An alcoholic man named Jackson was fed up with his life and one day he packed his three children in a car and decided to drop them off in the park. Manmohan Desai's story began from where this news item ended.
Desai twisted the story and did away with the alcohol angle. In the film's story when the father returns he finds that all his three children have gone missing. The eldest kid Amar (Vinod Khanna) is adopted by a Hindu police officer, the second one Anthony (Amitabh Bachchan) by a Catholic priest and the third one Akbar (Rishi Kapoor) by a Muslim tailor.
My Name is Anthony Gonsalves
The most memorable character among the trio is of course Anthony Gonsalves. The inspiration for Anthony came to Desai from the real life character Antav, a bootlegger who was staying close to his home in Khetwadi. He used to wear a funny hat and conversed with Desai in his lingo, "Desai, kaisa hai? Dikhtaich nahin!" Director Desai was fascinated by his character and decided to model the character of Anthony Bhai on him.
The song 'My name is Anthony Gonsalves' begins with these lines spoken by Anthony when he emerges from the Easter egg – "You see, the whole country of the system is juxtapositioned by the hemoglobin in the atmosphere because you are a sophisticated rhetorician intoxicated by the exuberance of your own verbosity." It is an almost exact quotation from a speech in the Parliament of the United Kingdom given by British Prime Minister Benjamin Disraeli in 1878. Disraeli (who was referring to William Ewart Gladstone) used the word "inebriated" rather than "intoxicated."
Amar Akbar Anthony
Medical Disaster
Amitabh Bachchan had once said, "He (Desai) would first design the `items' that he wanted in the film then he would shoot them and then write the (screenplay) to link them up." Interestingly, Desai was known to do some of the craziest stuff but it always worked for him.
Remember the famous `blood donation' scene, where three sons of a mother donate her blood at the same time? The scene was criticized for being a medical improbability. Three separate tubes carry the men's blood to a suspended bottle from where one tube carries the collected blood to the mother Bharti (Nirupa Roy)! The credits end and then the main story begins.
A medical impossibility. But Desai did it and it is said that when the scene opened, there was unbelievable applause in the theatre. That's the unique and highly saleable creativity that director Manmohan Desai exhibited.
#ManmohanDesai left behind an indelible mark in #Bollywood with films that spun magic with great music & performances http://t.co/1WBxSd6Dv1

— Learning&Creativity (@LearnNCreate) February 27, 2015
Hilarious mirror scene from Amar Akbar Anthony
Manmohan, The Person
Born on 26th February, 1937 to a Gujarati couple Kalavati and Kikubhai Desai, Manmohan Desai moved to the Khetwadi locality in Mumbai at the age of four. Mumbai, the city of dreams and dream merchants had always been his home. This love for the city of Mumbai was often portrayed on the screen in his movies.
Not many had heard of Khetwadi then in the early 80's. There was a time when the nondescript Khetwadi was not reflected in the maps of the city. No doubt the taxi drivers gave blank look when asked for the address for MKD Films.
Desai had film making in his blood stream. His father was a film producer who owned Paramount Studios (later Filmalaya) and made films, mainly stunt films, between 1931 and 1941. When his father passed away at a young age of 39 due to a ruptured appendix, the family plunged into heavy liabilities and debts.
Desai's mother was pretty clear about not wanting to "live with debts". She sold off the massive bungalow they owned in Versova and the cars to repay the debts. Only thing that she did not sell was the studio as it was the source of their monthly income then.
Making the Impossible Possible
Desai's first directorial film was Chhalia with actor Raj Kapoor in the lead role. The movie was shot in black-and-white and the title song "Chhalia Mera Naam" became a hit. Desai's creative thoughts and inputs regarding the plot or storyline were mostly drawn up below the famous landmark restaurant Café Naaz on the slopes at Malabar Hill.
Chhalia mera naam (Chhalia)
He did not appreciate the idea where Chhalia ended on sad note. He always believed in a happy ending even if it did mean making the impossible possible. No doubt he was regarded as the master entertainer whose passion was to please the mass audience with happy endings. His career graph became more popular between the years from 1960 to 1988. Out of the 20 films that Desai directed in his career span of 29 years (1960–1989), as many as 13 films were stupendous hits, a remarkable success ratio for an industry where box-office disasters abound despite huge budgets and star casts.
The characters that depicted in his movies were mostly the common people – be it the person on the railway platform Coolie, the waiter in Naseeb or the Anglo Indian from the streets of Bandra in Amar Akbar Anthony. The confidence he exhibited in etching each of these characters which later became iconic proves that this master entertainer knew the pulse of the audience.
Despite his roaring success, Desai remained at heart a middle class man. He would hardly ever miss his hour-long afternoon nap, be it at the shooting location or elsewhere and would emerge from it fresh and recharged. After the success of his movie Amar Akbar Anthony he bought an aristocratic apartment designed with modern amenities in one of the most expensive places in Mumbai then. But, his heart was always in Khetwadi the colony that belonged to the middle class people of Central Mumbai.
The Man Himself
In most of the Manmohan Desai films one thing was evident; he always showcased his profound respect for the mother figure. He said, "In my films I always talk about 'Ma Sherovali'. I feel a woman is a supreme creation. It is she who conceives, she who bears the child after nine months, she who takes care through hardships. She brings into the world a new life. I rate them very high. I am a great believer in Durga, Amba and Lakshmi." If you look at films like Suhaag, Amar Akbar Anthony, Mard, the mother figure plays a prominent role in the hero's life.
Though Desai started his career with a love story Chhalia, he found his real form in action-packed multi-starrers such as Naseeb, Suhaag, Parvarish, Coolie, Mard, Desh Premee and Dharam Veer. In fact, he repeated his successful male lead actor in at least one more film and so his repertoire involves two films with Rajesh Khanna (Roti and Sachcha Jhootha), two with Dharmendra (Chacha Bhatija and Dharam Veer), two with Randhir Kapoor (Chacha Bhatija and Rampur Ka Lakshman), two with Shashi Kapoor (Suhaag and Aa Gale Lag Jaa), two with Jeetendra (Dharam Veer and Bhai Ho To Aisa) and four with Shatrughan Sinha (Naseeb, Bhai Ho To Aisa, Aa Gale Lag Jaa and Rampur Ka Lakshman).
But it was his association with Amitabh Bachchan that became legendary. One after the other the duo delivered a string of hits – Amar Akbar Anthony, Parvarish, Suhaag, Naseeb, Desh Premee, Coolie and Mard, with only their last film together Ganga Jamuna Saraswati failing at the box-office.
John Jani Janardan (Naseeb)
Desai always believed that parents came above God and of course, above self. Hurt them and you hurt yourself was his simple belief which continues to echo even today in the world of cinema.
The man who firmly believed in the "Lost and Found" formula left behind an indelible mark in Bollywood film history, with films that spun magic with great music, top order performances and thoroughly enjoyable storylines that worked even with a touch of incredulity.


Amar Akbar Anthony
Amar Akbar Anthony was the only film in the History of Hindi films which celebrated Silver Jubilee in regular shows 7 cinema Halls in Bombay and Suburbs.
It was also Kader Khan's first blockbuster as writer.
It was the first and last time when Rafi, Lata, Kishore Kumar and Mukesh sang a song together in the film 'Hum ko tumse hogaya pyar kya karein'. There were three different male voices for the heroes but only Lata Mangeshkar for all the leading ladies.
Dharamveer
Manmohan Desai, the Ace Director could achieve the impossible with confidence. In Dharamveer, towards the beginning of the film, when the queen gives birth to a baby boy, the real father's pet a bird protects the baby and carries the infant to him! The audience would burst into applause when this scene unfolded on screen.
Sachcha Jhootha
In Sachcha Jhootha, a pet dog solves the mystery of the real and the fake man, that too in a court where the Honourable Judge is present!
The character of Chaiwala on the streets of Bombay who helps Bhola when he reaches the city is writer Prayag Raj, an old associate of Manji since his the time he started his career with black-and-white films.
Kismat
OP Nayyar, the ace music director worked with Manmohanji only once in the film Kismat. This film was produced by Kamal Mehra, a comedian actor who was a regular in the Dara Singh and Kamran films .
Kismat was also the last film Shamshad Begum recorded a song the famous duet Kajra mohabat wala with Asha Bhonsle. The song enacted on screen with the hero Biswajeet playing a woman and the heroine Babita dressed up as a man became iconic.
Naseeb
For the song John Jani Janardan, Manmohan Desai brought together almost all the celebrities of Bombay film industry to jig at the party scene. A milestone no doubt!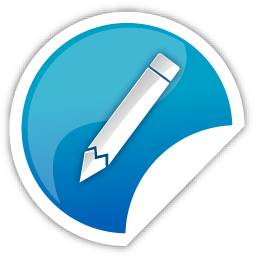 Whether you are new or veteran, you are important. Please contribute with your articles on cinema, we are looking forward for an association. Send your writings to amitava@silhouette-magazine.com
Silhouette Magazine publishes articles, reviews, critiques and interviews and other cinema-related works, artworks, photographs and other publishable material contributed by writers and critics as a friendly gesture. The opinions shared by the writers and critics are their personal opinion and does not reflect the opinion of Silhouette Magazine. Images on Silhouette Magazine are posted for the sole purpose of academic interest and to illuminate the text. The images and screen shots are the copyright of their original owners. Silhouette Magazine strives to provide attribution wherever possible. Images used in the posts have been procured from the contributors themselves, public forums, social networking sites, publicity releases, YouTube, Pixabay and Creative Commons. Please inform us if any of the images used here are copyrighted, we will pull those images down.