Kishore Kumar, The Master of his Craft – Amit Kumar Remembers his 'Baba'
You must sound unique and different, so adopt the song in a way as if it is your own and shape it, mould it, deliver it in your unique style. That is what will leave a lasting impression, SD Burman used to emphasize to Kishore Kumar. "This advice Baba followed all through his career. He became a champion at it, a master of this craft," says Amit Kumar. Remembering the immortal artist Kishore Kumar on his birth anniversary, Peeyush Sharma presents a detailed conversation he had had with Amit Kumar in 2009, exploring the multi-hued facets of Kishore Kumar's phenomenal talent and personality, exclusively for Silhouette Magazine.
Pictures used in this article are courtesy the Facebook profiles of Amit Kumar and Pancham Unmixed, madanmohan,in, sdburman.net and Internet – only for reference purposes)
Amit Kumar had visited Toronto, Canada in 2009 to give a public performance. He was accompanied by his wife Rima and daughter Muktika and also Sumit Kumar, his brother. They arrived at the venue about half an hour prior to the show and were seated in an enclosed area. On my request, the organisers introduced me to them. After the show I drove them to their hotel and spent the next full day with them, entertaining them and talking about everything I had in mind. We had lunch and dinner together and even watched a movie.
Among the many things we discussed, we spoke about extensively about his legendary father Kishore Kumar. The immortal singer, composer, actor, director, comic, producer… a multi-faceted phenomenal powerhouse of talent who regaled audiences when he lived and continues to fascinate music and movie buffs to this day.
Just like all children who watch their father go to work each morning and return home, but know very little about their father's work, so was it with Amit Kumar. Many a questions I had about Kishore, the singer, the actor, the music and movie maker and its' history, found no answers with Amit. Apparently, Kishore as a father, did not discuss his work at home. We talked in Bengali and Hindi and I have translated into English excerpts from those conversations that happened through the course of the day.
His Idols and Mentors
On a question as to whom did Kishore Kumar hold in highest esteem, Amit said, there were three personalities that he had the highest 'shraddha' (reverence) for. He used to regard them as God literally. About one everyone knows – Kundan Lal Saigal.  The second person was Masterji (Khemchand Prakash). Baba used to say he made me a singer. And the next one was Sachin Dev Burman. Baba used to say, Masterji made me a singer but Burman da polished me and made me shine. Whatever I am today, I owe it to him. The photographs of these three people always remained in his room, recalled Amit.
Elaborating on each Amit explained, whenever on his own, Kishore Kumar would sit on piano and sing K L Saigal's songs and this happened very frequently. He would even ask Amit to pay attention at particular points of the song and say, try it, you will not be able to do it this way. In the early years, recalled Amit, he shrugged it off thinking that like all the older generation people his father had a Saigal fixation and paid no heed. But, gradually it caught his attention. His father was asking him to practice these for a reason, for therein lay many great lessons on how to perform a song, a notation, an emphasis, a turn in tune, a murki, how to handle a gap, where to breathe, and many more such intricacies. There were many Saigal songs that he practiced singing with his father, and yet could never master them as they are truly tough renditions by a timeless maestro.


Anil Biswas had told me KL Saigal was the only singer on whose basic scale rendition, the entire lot of accompanying instruments were set to tune. So perfect was his vocal madhyam, gandhar or shadaj that once he sang it out, all musicians would set their instruments to tune. Every other singer always does it the other way or the opposite way, to set their vocal on taanpura or harmonium. That is why KL Saigal was great and so well respected.
Kishore Kumar referred to Khemchand Prakash as Masterji. It was this great music director who gave Kishore a break and taught him the first basics of a film song. Not only with him, these sessions had Lata Mangeshkar participating and learning as well.  The throw of the voice into a recording microphone, how to stay in tandem with the beat while singing a tune, how to accommodate a co-singer in a duet, how to recognize cues to pick and start a line, were some of the things that Kishore Kumar learnt from Masterji.
Regarding Sachin Dev Burman, he would raise his hands heaven wards and say, though Masterji introduced him to films, but his entire career was designed, fathomed and successfully crafted and created by SD Burman. Without SD Burman there would have been no Kishore Kumar. At every step, SD Burman had more faith in Kishore Kumar's capability than the singer himself. There were many such songs that Kishore Kumar was wary of singing but SDB's faith and guidance steered the way. Taking a cue from SDB, other music directors also used Kishore Kumar in their films. It was SDB's support and love and Kishore Kumar's partnering with Dev Anand that really kept Kishore Kumar alive in the Hindi film world.
While we were on Kishore Kumar-SD Burman, I asked Amit if he knew what had gone wrong between the years 1958/59 to 1965 that Kishore Kumar did not record with SD Burman. Amit said he had no knowledge of it and that his father never spoke about it either. Also, during those years Amit was in Calcutta with his mother, Ruma Devi.
Not many people know that Kishore Kumar's home production "Suhana Geet" starring Madhubala had also remained unfinished although a couple of songs of the film are available on YouTube. Asked about this film Amit said he did not have knowledge about it. He said there were five or six such films that Baba had launched and made some songs for, but for some reason or the other they were not completed.  For Suhana Geet he guessed it must have been owing to Madhubala ji's ill health and death. But, he had seen the songs on internet too.
Only Kishore could sing them this way
Kishore Kumar had a knack and expertise in delivering songs in a way that they sounded like no other singer could perform the song that way, as if these songs were created for him only.  Amit immediately agreed to my observation and said, "Yes, that was Baba's biggest quality. He would sing it in a way that it always appeared as if it was made for him only." Amit said this technique was also taught by SD Burman. The senior Burman used to emphasise that you must sound unique and different, so adopt the song in a way as if it is your own and shape it, mould it, deliver it in your unique style. That is what will leave a lasting impression. "This advice Baba followed all through his career. He became a champion at it, a master of this craft," said Amit.
There are numerous songs that we can recall in this category. I mentioned a few and Amit added a few, a very impressive list. Listing a few common favorites that are uniquely Kishore Kumar rendition:
– Khwaab ho tum ya koi haqeeqat kaun ho tum batalao (Teen Deviyan)
– Phoolon ke rang se dil ki kalam se tujhko likhi roz paati (Prem Pujari)
– Hum bewafa hargiz na the, par hum wafa kar na sake (Shalimar)
– Kahan tak ye man ko andhere chhallengey (Baton Baton Mein)
– Mere mehboob qayamat hogi, aaj ruswa terei galiyon mein mohabbat hogi ( X in Bombay)
– Sachhai chhup nahi sakti banawat ke usulon se (Dushman)
– Tum kitni khubsoorat ho, ye mere dil se puchho (Jungle Mein Mangal)
– Bhanware ki gunjan hai mera dil (Kal Aaj aur Kal)
– Dil aaj shair hai gham aaj naghma hai, shab ye ghazal hai sanam (Gambler)
– Hey nigahen mastana, dekh sama hai suhana (Paying Guest)
– Jeevan ke safar mein raahi (Munimjee)
– Zindagi ke safar mein guzar jaate hain jo makam (Aap Ki Kasam)
– Zindagi ka safar, hai ye kaisa safar (Safar)
– Sagar kinare dil ye pukare tu jo nahin to mera (Sagar)
Amit paused to add, that it is not that these numbers could not be performed well by Rafi Saheb or Manna Da, but no one can imagine these songs by anyone else other than Kishore Kumar. That was his unique delivery.
Zindagi ke safar mein guzar jaate hain jo makaam (Aap Ki Kasam, 1974) – RD Burman / Anand Bakshi / Kishore Kumar. RD Burman used a variety of instruments in this composition, reflecting the change of seasons, the passage of time and haunting memories. Kishore Kumar sang with all his heart and soul. Pure class!.
That made me ask Amit about Kishore Kumar's take on Rafi Saheb. Amit said, "Baba had huge respect for Rafi Saheb. He would mention songs and hum them saying only Rafi can sing these and that 'I (Baba) can never even be a shade of Rafi'. In recordings also when they met, he paid full respects to Rafi Saheb."
What about his other co-singers? Amit said, "In the recording studio Baba was very friendly and jovial with all, but outside of it, he would not even maintain a contact with most of them including Lata and Asha. He (Kishore Kumar) would not phone them or entertain phone calls. He would never party together nor involve himself with anyone. He would say, 'salamat door ki achchhi'." (Maintain distance, preferably).
The special Kishore improvisations
Discussing the Kishore starrer films that were available on DVD/VCD we found that both of us had recently watched Tamasha (1952). The unique thing about Tamasha was that it was the only film where Dev Anand and Kishore Kumar acted together. Amit recalled that it was during the making of Tamasha that Khemchand Prakash , who was scoring the music had died. I knew about that and said Prakash's brother, Basant Prakash had stepped in to complete the score (Manna Dey is credited as the third music director along with Khemchand and Basant Prakash in Tamasha). "Though in Tamasha, Baba has given no playback for Dev Saab, there is a fun song in it by him, Khali pili akkha baithe din bom marta hai," said Amit. This song was credited to Manna Dey as music director, I added. Amit said, in all probability Baba did it. He always did such songs on his own.
Taking the cue again, I asked if 'Paannch rupaiya barah ana' in Chalti Ka Naam Gadi was all Kishore's work. Amit said, of course it was. "The words panch rupaya barah ana were Baba's and the take off in between the antara was also his," like, Amit explained, breaking off to sing the lines "chahe namoona dekh lo, teri gathri mein laga chor musafir jag zara, tu jjag zara. All these portions in each verse were his."
'Paannch rupaiya barah ana' (Chalti Ka Naam Gadi, 1958)
I asked if SD Burman had no objection to such interference, Amit said, "That was the main thing, no one could tell Baba what to do or what not to do. And with Burman Saab, they shared a unique relationship. Even the final version of Roop tera mastana in Aradhana was done by Baba suggesting the Bangla nursery rhyme, Kal ke jaabo sasur badi, alhaade khai gauda godi. Anybody who signed Baba was prepared for this active participation. At this point, I confirmed that Hemant Kumar in an interview had said this to me as well. He, as if remembering something, smiled saying, "Baba when he made (produced) a film always kept a song for Hemant and when Hemant produced a film he would keep a song for Baba in it. It was their mutual thing."
'Aa chalke tujhe main leke chaloon' (Door Gagan Ki Chhaon Mein, 1964)
Hemant Kumar sang the title song in Door Gagan Ki Chhaon Mein, which Kishore Kumar had written, produced, directed and played the lead role with his son Amit Kumar. Kishore Kumar was also the lyricist and music director for this film.
Are you aware of Aradhana (1969) songs or song being done by RD Burman? (SD Burman is the composer of the film's music score). Amit said he (Kishore Kumar) had mentioned about 'Roop tera mastana' and his suggestion of the Bangla nursery rhyme. "Baba had never spoken about any tune being composed or suggested by R D Burman to SD Burman. Yes, during recording some of the songs Pancham as usual was doing arrangements and training the musicians, but that was all," Amit said.
I then asked Amit if he was aware about the story of R D Burman replacing Rafi with Kishore for Aradhana songs. Amit said it was impossible to happen.
"First of all once S D Burman was set on using a particular voice for a song no one could change it. It was a known fact. Next, Baba would never step in to replace another singer, specially Rafi Saheb who he held in high regards," he said. "In some other film," Amit continued, "another music director in 1970 had cancelled the recorded Rafi song and asked Baba to re-do it. Baba flatly refused to do it."
How did Kishore Kumar take his success on becoming number one after Aradhana? Amit said, "Baba gave 75% credit to S D Burman and 25% to Kaka. But always maintained that this number one and number two was all too freaky and any situation/equation can change any day. He just did his work and did not bother with this. Actually, I remember an incident, it was probably for Aap Ke Deewane (1980), in a duet with Rafi Saheb, Baba was paid his demanded amount, but Rafi Saheb was paid lesser. Baba on coming to know about it, immediately summoned the producer and made sure Rafi Saheb got one rupee more than Baba's amount and was paid in full for all songs. Baba would settle for not singing a song rather than take it away from another artist, whoever it may be."
'Tumko khush dekhkar' (Aap Ke Deewane, 1976)
Singers: Kishore Kumar and Mohammad Rafi
There is an interesting song in Chori Mera Kaam (Kalyanji Anandji) sung by Kishore, Amit and Kanchan, Main main main kachhe angoor ki bel. Before I could pose a question, Amit started laughing. "I will tell you about this one. Varma Malik was the lyricist, when the situation was finalized, Brij (the director) got all of us together, including Kalyanji Anandji and their team that consisted of Babla and Kanchan. Malik started with the opening line and the tentative tune was suggested by Anandji. From there Baba took it over. The male parts in the song were all tuned, written (or verbally spoken) by Baba, that is his part, and my part. Malik suggested a word here or there to fit in properly, it became an impromptu creation. And since it was turning out really interesting, we started recording as well. Now originally Asha Bhosle was supposed to sing all songs but as we were in the spirit to record we roped in Kanchan, who was practicing with us to do the final as well."
"You know," Amit carried on, "Baba was giving playback for all hero songs that were on Shashi Kapoor. But for this one he insisted that he does the senior part going on Ashok Kumar and I do the one for Shashi. This is a landmark. People talk about this one all the time. It was fun all the way. We really enjoyed it."
With Anjaan and Indeevar, the lyricists, Kishore Kumar was quite close. He would phone them while practicing and say I am changing this word or line here, they would readily accept or give an alternative suggestion. He did that with his music directors also all the time.
'Main kachche angoor ki bel' (Chori Mera Kaam, 1975)
Singers: Kishore Kumar and Amit Kumar
A vast repertoire of almost 3,000 songs
I asked him about the Bengali Puja album, where Kishore sang to the music direction of Amit Kumar. Amit said, "Yes, Baba encouraged me. I created those tunes on piano. He liked them and asked the recording company to accommodate. People thought that he must have done the music and passed the credit to me. But no, it was all my music with only the final rendering done by Baba. It was a big hit in Bengal."
There are Puja albums where Lata has given music and Kishore has sung the numbers and vice-versa too, I pointed out. "Yes," said Amit. "He just loved doing these out of the run mill things."
In a final tally, there are about 2910 songs credited to Kishore Kumar's name in all languages, including film and non-film numbers. Amit said, "Yes the compilation team from Calcutta had met him and they came out with a number like that." Did he know it was almost the same number for Manna Dey too, I asked. Amit was surprised. He was not aware of this, he said.
On his stage performances Amit does dedicate a lot of time speaking about his father and performing relevant songs with stories behind them. I suggested that he should bring out a DVD calling it, Baba Ki Kahaani, Meri Zubaani. He liked the idea, so did Sumeet.
On the choice of movies that Kishore liked, Amit said, "Baba was crazy about watching movies. In early days they had the projector and all necessary stuff needed to screen movies at home and Baba would get the prints he fancied, then came the VHS tapes and then the VCD/DVD. Baba's collection was in thousands. All scary movies, all Alfred Hitchcock movies, many more musicals from the west, quite a few classics from the world, Baba had a huge collection."
What did they usually talk about at home, I asked Amit.  "Like all households, normal stuff," replied Amit. "Food was his favourite topic as also he would practice his songs with religious regularity almost all day long. Sometimes, he would call on us, me (Amit) or Leena ji and sing the song claiming that listen to this, it will become a popular landmark song of his. Most of the time he was right about it."
I asked Amit how did his father react to his first popular song from Balika Badhu, 'Bade ache lagte hain'? Amit started to laugh. When I came home after recording it, Baba asked me to sing it, I did. He was not at all impressed. He asked (referring RD Burman and Shakti Samanta), they liked it? I said it was Okayed. He thought over it for a few minutes and commented, Pancham is a genius, he will make it sound exceptional, just wait and see."
'Bade achchhe lagte hain' (Balika Badhu, 1976)
Singer: Amit Kumar
So how was the real thing between Pancham and Kishore Kumar? "Oh, they had the best of relationship," said Amit. "There was so much mutual trust, understanding, love and faith, as if they were twins of some sort. They understood the instinct of each other, they were in sync totally, even without expressively saying a word, one knew what the other wanted. It was a unique relationship. Their rehearsals, recordings, practice sessions were all fun riots, even serious songs were handled thus till recording time. They discussed everything under the sun and would sit together in an 'adda' for hours. They shared a real adorable relationship."
"Did that good vibe carry on with you, Amit?" I asked. Amit explained, "Pancham Da was like a senior, a father figure. He would always care for me and give advice where ever he could. But I could not talk at the same level as Baba did, owing to his (R D Burman's) seniority. But he is the second person after Baba who has made me what I am as a singer. He would provide extensive guidance and training and advice. Hats off to that man."
"After so many years of Baba's death, I feel he is somewhere around watching everything and smiling to himself. I feel his presence all the time," Amit remarked wistfully, as our day drew to a close.
More to read in Retrospectives
The Pathbreaking Non-conformist – The Music of RD Burman
Main Zindagi Ka Saath Nibhata Chala Gaya – Evergreen Dev Anand
'The Music Director Knows which Voice would do Full Justice to his Composition' – In Conversation with Hemant Kumar
The Incomparable Music Of S D Burman Transcends Generations
Madan Mohan: The Composer of the Classes
The opinions shared by the writer is his personal opinion and does not reflect the opinion of Silhouette Magazine. The writer is solely responsible for any claims arising out of the contents of this article.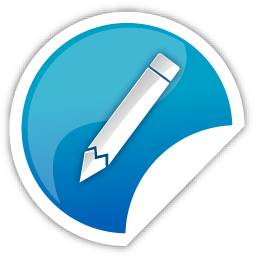 Whether you are new or veteran, you are important. Please contribute with your articles on cinema, we are looking forward for an association. Send your writings to amitava@silhouette-magazine.com
Silhouette Magazine publishes articles, reviews, critiques and interviews and other cinema-related works, artworks, photographs and other publishable material contributed by writers and critics as a friendly gesture. The opinions shared by the writers and critics are their personal opinion and does not reflect the opinion of Silhouette Magazine. Images on Silhouette Magazine are posted for the sole purpose of academic interest and to illuminate the text. The images and screen shots are the copyright of their original owners. Silhouette Magazine strives to provide attribution wherever possible. Images used in the posts have been procured from the contributors themselves, public forums, social networking sites, publicity releases, YouTube, Pixabay and Creative Commons. Please inform us if any of the images used here are copyrighted, we will pull those images down.