Alam Ara – The First Ever Indian Talkie
November 11, 2013
The impact and epoch-making role of Alam Ara, the first Indian talkie that catapulted Indian films from the silent era into the world of sound and music.
As we look back at the 100 years of Indian cinema, we can't miss the impact and epoch-making role of Alam Ara, the first Indian talkie that catapulted Indian films from the silent era into the world of sound and music.
Alam Ara, (meaning 'The Ornament of the World'), directed by Ardeshir Irani, released in Bombay on 14 March 1931, to such massive response in theatres that it is said even police was called to control the hysterical crowds.
Based on a Parsi play by Joseph David, Alam Ara revolves around a love story between a prince and a gypsy girl. Starring Prithviraj Kapoor and Zubeida, Alam Ara created an unprecedented craze with throngs of fans standing in queues for hours to watch the first film that would actually talk to them and also sing!
The film had 7 seven songs. In the 30's, the concept of playback singing was unheard of. "De de khuda ke naam per" the first ever song in an Indian film was sung by actor called Wazir Mohammed Khan who also played the role of a fakir/sadhu in the film. The song became hugely popular. "Badla Dilwayega Ya Rabb" was sung by the leading lady, Zubeida herself.
The USP of Alam Ara was its soundtrack and songs. The songs became such big hits that the tradition of having songs in a film became an integral part of Indian cinema. Today you would rarely find a film without songs in it. As renowned filmmaker Shyam Benegal once said, "It was not just a talkie. It was a talking and singing film with more singing and less talking. It had a number of songs and that actually set the template for the kind of films that were made later."
Today, cinema is crossing new thresholds of technology and hi-tech animation. But there was a time when films had no recorded sound, no spoken dialogue, and no music. The emotions and dialogues were conveyed through gestures and title cards.
In that era, Alam Ara marked a great leap for Indian cinema with sounds, dialogues and music. Alam Ara was a trendsetter of its times and will always be remembered for its big role in starting the era of Indian talkies.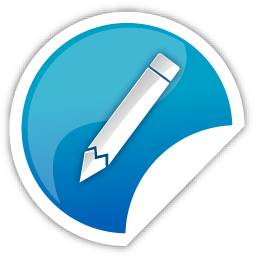 Whether you are new or veteran, you are important. Please contribute with your articles on cinema, we are looking forward for an association. Send your writings to amitava@silhouette-magazine.com
Silhouette Magazine publishes articles, reviews, critiques and interviews and other cinema-related works, artworks, photographs and other publishable material contributed by writers and critics as a friendly gesture. The opinions shared by the writers and critics are their personal opinion and does not reflect the opinion of Silhouette Magazine. Images on Silhouette Magazine are posted for the sole purpose of academic interest and to illuminate the text. The images and screen shots are the copyright of their original owners. Silhouette Magazine strives to provide attribution wherever possible. Images used in the posts have been procured from the contributors themselves, public forums, social networking sites, publicity releases, YouTube, Pixabay and Creative Commons. Please inform us if any of the images used here are copyrighted, we will pull those images down.