She Smiles Everytime Letters Marry Silver Screen
Literature and cinema have had a close relationship for decades, perhaps since the very inception of the cinematic medium. Several films that have been path-breakers in cinema have drawn their story ideas from literature. While some have kept true to the original literary work, some others have adapted the storyline to a different context while keeping the essence of the story intact.
What is common between Devdas, Bandini, Rudaali, Sahib Biwi Ghulam and Khushboo?
Still wondering? Well, all these films figure among the most memorable performances for their lead actors. Be it Dilip Kumar or Shah Rukh Khan, Devdas will always be remembered among their outstanding performances.
The same holds true for both Suchitra Sen and Vyjayanthimala in the Bimal Roy classic and for Aishwarya Rai and Madhuri Dixit in the later version of the novel by Sanjay Leela Bhansali.
Think of Meena Kumari and Sahib Biwi Ghulam's melancholic Chhoti Bahu comes to mind first.
Can we think of Nutan's films and not think of the golden hearted prisoner Bandini based on a story by Bengali writer Jarasandha or the self-respecting "achhut" Sujata of Sujata based on a story by Subodh Ghosh? Both films by ace filmmaker Bimal Roy made a powerful social comment and were not surprisingly based on critically acclaimed literature.
Kaali ghata chhaye (Sujata, 1959)
Dream girl Hema Malini minus all her fancy costumes and hairdo, plays a simple sari-clad village girl who exudes confidence and conviction in Gulzar's Khushboo – clearly one of her best performances. The glamorous Dimple Kapadia's best performance would arguably be her deglamorised award-winning performance as the rustic Sanichari in Kalpana Lajmi's Rudaali.
If we explore a little more on why these films brought out such heartfelt convincing performances from the actors (almost all them won awards) that they became one with the characters they played, one of the major reason is the finely etched out powerful characterization and a strong, believable storyline backed by a tight script.
Literary roots
Look closer and you will find that all these films, and many other such films that are considered shining examples of cinematic excellence, have their roots in literature.
Yes, literature and cinema have had a close relationship for decades, perhaps since the very inception of the cinematic medium. Several films that have been path-breakers in cinema have drawn their story ideas from literature. While some have kept true to the original literary work, some others have adapted the storyline to a different context while keeping the essence of the story intact.
Needless to say, the credit goes largely to the filmmaker to select a literary piece that has cinematic appeal, turn it into a script and screenplay and add his own ingenuity to create situations that would help depict the literary descriptions in visual format.
For the sake of this article, if we limit our study only to the influence of Bengali literature in mainstream Hindi cinema (the term 'Bollywood films' was coined by the media much later), we find that the directors who drew inspiration from literature did give us landmark films, some of them now considered classics.
Mitwa Lagi Re Yeh Kaisi (Devdas, 1955) SD Burman / Sahir Ludhianvi / Talat Mahmood
Sarat Chandra's enduring influence
One writer who perhaps has been explored most by filmmakers is legendary Bengali litterateur Sarat Chandra Chattopadhyay and I am not talking about only Devdas here (which incidentally was first made by Pramathesh Barua with K L Saigal in the lead role, followed by Bimal Roy and recently by Bhansali). Although Bhansali deviated a lot from the main storyline making full use of the "director's creative license", he did stay true to etching the pathos of unrequited love in the film.
In fact, Sarat Chandra was a master in creating powerful women characters and by interpreting his works, Hindi cinema got some notable examples of women playing roles of substance, rather than simply shedding tears, and singing songs as they do in a typical hero-dominated run-of-the-mill potboiller.
Bimal Roy who arguably ushered in neo-realism in the mushy, larger-than-life Hindi cinema, was always at the forefront of adapting literature into celluloid. And not surprisingly, he fell back on the most popular Bengali novelist Sarat Chandra time and again. This perhaps was because not only did Sarat Babu's novels have a lasting and compelling social context and purpose, they also had an unmistakable cinematic appeal in the plot, characterisation, dialogues and situations.
Take Parineeta for example, where this young girl Lolita stands true to a secret commitment she gave to her lover despite all odds. This Sarat Chandra novel by the same name, was also made thrice in Hindi cinema – Bimal Roy cast Meena Kumari and Ashok Kumar in his interpretation of the novel; the Jeetendra-Sulakshna Pandit starrer Sankoch was another adaptation of the novel and recently Pradeep Sarkar's adaptation of Parineeta launched Vidya Balan and gave Saif Ali Khan and Sunjay Dutt a wonderful opportunity to give sterling 'off-image' performances.
Many more of Sarat Chandra's works found expression in cinema and all of them put women in the driver's seat but mercifully had not been labeled as the archetypal "women-oriented films". Kamini Kaushal played the devoted and courageous Biraj in Bimal Roy's Biraj Bahu, based on Sarat Chandra's novel Biraj Bahu; Dilip Kumar-Nalini Jaywant starrer Shikast was based on Palli Samaj; while Ashok Kumar-Leela Chitnis starrer Bandhan was inspired from Dutta.
Hema Malini's portrayal of the loving but fiercely self-respecting Kusum in Khushboo (based on Panditmoshai) is a path-breaking example of the courage of conviction of a simple village belle.
Basu Chatterji is another director who explored Sarat Chandra's literary masterpieces in the cinematic medium. The poignant tale of a young girl married off to a middle-aged man Swami (based on Swami) and the beautiful family drama Apne Paraye (based on Nishkriti), both had Shabana Azmi in the central role. His Zevar was also based on a Sarat Chandra story Darpa Churna.
Incidentally, Shabana Azmi also played the lead in Anokha Bandhan, which explored an innocuous and deep emotional bonding between Annapurna and her adolescent, mischievous but golden-hearted brother in law Ram. This film was based on Sarat Chandra's Ramer Sumati.
Sarat Chandra inspired filmmakers down South too as well – Nishkriti found a Telugu adaptation in Todi Kodallu (1957) and his novel Vipradas was also adapted into a Telugu film Mana Desam (1949) which introduced the Telugu superstar and future chief minister of Andhra Pradesh, NT Rama Rao.
Rabindranath Tagore's popular novel Naukadubi had a few screen adaptations as well – Milan (1947) had amazing music by Anil Biswas while Ghunghat (1960) had a top of the line star cast. In Telugu, Naukadubi was adapted as Charandasi (1956), starring NTR and ANR along with Anjali and Savitri – the top stars of Telugu cinema.  (Complete information on various adaptations of in South Indian cinema, courtesy: Pakanati Lakshmi Priya) 
But the most talked about Tagore adaptation was the Rituparno Ghosh-directed Chokher Bali (2003), the bilingual film starring Aishwarya Rai in the lead role.
Pal bhar mein yeh kya ho gaya (Swami, 1977)
Vastly different mediums
Admittedly, literature and cinema are two vastly different mediums. To put it very simply, while literature as an art form allows for an individualistic effort, cinema, on the contrary, is a collective effort of specialists drawn from a diverse range of creative and technical areas.
One of the biggest challenges thus for any filmmaker trying to turn a literary piece into cinema, particularly so if it is a well-known tome, lies in characterization. While all that the writer needs to do to delve into the minds of the characters, pour out their innermost thoughts and create moods, environment and situations, is to describe the same in words, the filmmaker's challenge is manifold.
To portray the emotional upheavals undergoing in the innermost selves of the characters, the filmmaker has to create visual imagery and symbolic gestures, add dialogues, create moods through appropriate use of light and sound effects and camera angles or build situations which would allow the actor to portray those emotions. Bimal Roy undoubtedly was a master craftsman at transplanting literature into cinema complete with the imagery and symbols that writers have the liberty to use but filmmakers often do not.
Can we ever forget that heart-rending scene in Bandini (based on a story by Jarasandha) where Kalyani (Nutan) is lighting a stove to make tea and in the house behind her, a blacksmith is beating a hammer into the fire with a relentless "clang"?
As the stove lights up almost in rhythm with the fire in the background, we can see Kalyani's smouldering eyes depicting her inner turbulence on finding out her lover (Ashok Kumar) had married the eccentric rich woman, whom she had been nursing with patience and care despite all her ill manners.
Almost in a trance, she puts poison in the tea she made for that woman and her agony is so apparent that not even for a moment do we look upon her as a murderer. Just as it takes a master storyteller like Jarasandha to create a courageous character like Kalyani, it needs a superb craftsman like Bimal Roy to portray her convincingly on celluloid.
The climax of the film is aptly captured in one of the most evocative and romantic songs ever. The strength of Bimal Roy's expertise as a master of symbolism coupled with Nutan's deep understanding of Kalyani's character along with SD Burman's masterful melody and rendition all serve up to make this song and scene unforgettable.
Bimal Roy uses a folk song sung by a tea-seller in the climax of Bandini to make two estranged lovers meet in a wonderfully sensitive depiction of unrequited love finally finding fulfillment. The unassuming tea-seller making tea in his "Good Luck Tea House" by the harbour is blissfully unaware of how his 'Bhatiali' song (sung with immense pathos by SD Burman) that talks of how a woman is pleading to a majhi (boatman) to help her cross the river to meet her beloved, is crumbling the last shreds of grievances and doubts in Kalyani (Nutan) as she finds her lost love Shekhar (Ashok Kumar) after many years, now broken and plagued with TB.
The closing shot of the film is of the steamer chugging off into the horizon leaving behind a long trail of smoke. The lines "Mera kheenchti hai aanchal, man meet teri har pukar, O re maajhi…" linger in the background as the steamer bellows its whistle. Can you think of a better symbol?
Ore majhi, mere saajan hain us paar (Bandini, 1963)
Similarly, despite all her alcoholism, we can never hold Sahib Biwi Ghulam's Chhoti Bahu (Meena Kumari) guilty of indignity or ineptitude.
Remember how fiercely protective she is of her dignity even in a drunken stupor, when she rebukes Bhootnath (Guru Dutt) for trying to hold her from falling down.
Just as Meena Kumari's powerful portrayal etches Chhoti Bahu in our memory, Guru Dutt's sensitive handling of the classic novel by Bimal Mitra which explores the decadent feudalistic society of Bengal, makes Sahib Biwi Ghulam  a cinematic milestone.
Na Jao Saiiyan Chhuda Ke Baiyan (Sahib Bibi Aur Ghulam, 1962) Hemant Kumar / Shakeel Badayuni / Geeta Dutt
Another Bengali novel that saw multiple screen adaptations was Manilal Banerjee's Bengali novel Swayamsiddha. The story of a courageous and determined young woman married off to a scion of a zamindar who had been forcibly oppressed into mental instability and her relentless struggle to make her husband become educated and self-reliant was first adapted in Bengali cinema in a film by the same name, starring Deepti Roy in the lead role (1947).
Shanta Apte played the lead role in the first Hindi screen adaptation titled Swayamsidhha (1949) followed by Mala Sinha and Guru Dutt playing the lead roles in Bahurani (1963).
In the meantime, other regions were adapting this story too with Savitri playing the lead role in the Telugu version Ardhangi (1955) and its Tamil version too in the same year. The Telugu version especially adapted it to the Telugu social milieu. Mallammana Pavaada (1969), starring B Saroja Devi, was the Kannada version of this story that was sending a powerful message of women's empowerment through the cinema medium. Ten years later, there was an Oriya film Gowri (1979) on the same theme starring Mahashweta Roy. Bengali cinema came up with another version of Swayamsiddha in 1975 starring Mithu Mukherjee in the lead. The Hema Malini-Jeetendra starrer Jyoti (1981) was a popular adaptation of the same story yet again in Hindi films. (Complete information on various adaptations of Swayamsiddha courtesy: Pakanati Lakshmi Priya) 
The devil-may-care attitude and indomitable courage of the lead female character was an outright winner with the audiences all through the decades irrespective of the fact whether the film was in black-and-white or in colour.
Enhancing visual appeal
To enhance the visual appeal of the film, some filmmakers have even taken the story idea and transplanted it into a different location, Rajasthan being a particular favourite owing to its colourful costumes and expansive, scenic locales.
Two films that immediately come to mind are Gulzar's Lekin (inspired from Rabindranath Tagore's Khudito Pashaan or Hungry Stones) and Kalpana Lajmi's Rudaali (inspired from Mahashweta Devi's story by the same name), both beautifully shot in the desert landscape with spectacular sets and costumes and haunting music. Incidentally, in both these films, women have the upperhand in terms of characterisation and also screen space.
There are a number of other instances of Bengali literature inspiring Hindi cinema, even in recent times, such as Govind Nihalani's Hazaar Chaurasi Ki Ma, adapted from Mahashweta Devi's novel Hazaar Churashir Ma, which had Jaya Bachchan excelling in the central role of the distressed mother who discovers an unknown side of her revolutionary son's life after he is killed in a police encounter.
This space is too small to discuss all such films that drew heavily from literature. But one thing is certain. All films need a story, and literature has provided cinema with convincing stories that bind together real, recognizable characters, and talk about things that are true to life.
Particularly, in a male-dominated industry, where attempts to make women-centric films are immediately billed as "offbeat", literature gives scope to filmmakers to turn the spotlight on women characters who become inspiring examples of courage and conviction.
More to read in Critique
Inhabiting Passionate Spaces: Reframing of Intimacy in 50's Bengali 'Romantic Films'
Demystifying The Popular Item Number Trend: Indian Cinema
Displaced Nationalism: Popular Indian Film's Disconnect with the Nation
Buy the award-winning classic films from Flipkart

Hope you enjoyed reading…
… we have a small favour to ask. More people are reading and supporting our creative, informative and analytical posts than ever before. And yes, we are firmly set on the path we chose when we started… our twin magazines Learning and Creativity and Silhouette Magazine (LnC-Silhouette) will be accessible to all, across the world.
We are editorially independent, not funded, supported or influenced by investors or agencies. We try to keep our content easily readable in an undisturbed interface, not swamped by advertisements and pop-ups. Our mission is to provide a platform you can call your own creative outlet and everyone from renowned authors and critics to budding bloggers, artists, teen writers and kids love to build their own space here and share with the world.
When readers like you contribute, big or small, it goes directly into funding our initiative. Your support helps us to keep striving towards making our content better. And yes, we need to build on this year after year. Support LnC-Silhouette with a little amount – and it only takes a minute. Thank you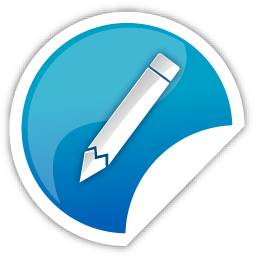 Whether you are new or veteran, you are important. Please contribute with your articles on cinema, we are looking forward for an association. Send your writings to amitava@silhouette-magazine.com
Silhouette Magazine publishes articles, reviews, critiques and interviews and other cinema-related works, artworks, photographs and other publishable material contributed by writers and critics as a friendly gesture. The opinions shared by the writers and critics are their personal opinion and does not reflect the opinion of Silhouette Magazine. Images on Silhouette Magazine are posted for the sole purpose of academic interest and to illuminate the text. The images and screen shots are the copyright of their original owners. Silhouette Magazine strives to provide attribution wherever possible. Images used in the posts have been procured from the contributors themselves, public forums, social networking sites, publicity releases, YouTube, Pixabay and Creative Commons. Please inform us if any of the images used here are copyrighted, we will pull those images down.