Appreciating Human Foibles Like None Other
Sarat Chandra and Bimal Mitra were the only ones who made me empathize with their characters.
Sarat Chandra Chattopadhyay and Bimal Mitra… the two authors that taught me to appreciate and accept human foibles like none of the other authors did.
I never read the originals mind you. But then, I never realized Sarat Chandra or Bimal Mitra did not write in Hindi. Such were the stories, settings and characters. I had read the stories back to back, so pretty soon I could not distinguish between the plot of one story from another's. Yet the plots had become irrelevant.
The books were all about characters. Characters with flaws. Characters that had their imperfections celebrated by the author rather than brushed under the carpet. They had me wondering, why on earth would any author make the protagonist a lecher or a prostitute, or a megalomaniac. Now I know. These are the characters that have meat. Each character was fleshed out in words in such a way… they came alive and jumped out of the pages. They had me observing strangers around me to try and see if I could spot a character flaw. Were there other writers who may have done it before or after them? Quite possibly. But I knew none of them.
I have not read any other Bengali author (other than Sarat Chandra and Bimal Mitra). Maybe a stray story or two of Tagore but no other. I had read Premchand and Mohan Rakesh. I remember feeling so depressed reading Premchand. He was all about realistic portrayals and situations. It was not about the characters but their station and unique situation in life. Jay Shankar Prasad's characters were on the other hand, if I remember right… larger than life. So Sarat Chandra and Bimal Mitra were the only ones who made me empathize with their characters.
From the movie point of view, Sarat Chandra is THE Indian author to hold the distinction of having his works made into the most number of movies and serials. 40… and still counting! In Hindi films alone, the leading directors have fallen back on his works for powerful storylines. Parineeta was made twice, once by Bimal Roy and the second time by Pradeep Sarkar. Bimal Roy also made Biraj Bahu and Devdas.
Basu Chatterji had three films based on Sarat Chandra's works – Apne Paraye (based on Nishkriti), Swami (based on the novel with the same name) and Zevar (based on Darpachurna).  Gulzar's Khushboo is based on Panditmoshai. The 1953 film Shikast by Ramesh Saigal is inspired from Palli Samaj. The Rajesh Khanna-Sharmila Tagore film Chhoti Bahu is based on Bindur Chhele.
Then you have Anokha Bandhan, starring Shabana Azmi which is inspired from Ramer Sumati. Charitraheen, Shesh Prashna and Shrikant (which had Farouque Sheikh playing the title role) went on to become very popular serials on Doordarshan. And these are the direct makes based on the original works. There may be more movies, serials that have taken inspiration from him indirectly.
Sarat Chandra, an author who ironically has one of his weaker works as the most celebrated of his works… that has been made into 16 movies. No prizes for guessing… its Devdas.
Written in 1901 and published 16 years later in 1917,  this doomed lover's story has been a steady inspiration for filmmakers. The silent film of 1927 was the first one off the block, followed by Pramathesh Barua's Devdas in 1936 starring K L Saigal as Devdas, Jamuna Barua as Parvati (Paro) and T. R. Rajakumari as Chandramukhi.
Then in 1953 it was made in Telugu starring Akkineni Nageshwar Rao and Savitri, followed by Bimal Roy's classic film in 1955, which had Dilip Kumar, Suchitra Sen and Vyjayanthimala in the lead and came closest to capturing the enduring magic of the love saga.
Jise tu qubool karle Devdas (1955)
Director: Bimal Roy
Cast: Dilip Kumar, Suchitra Sen, Vyjayanthimala
Singer: Lata Mangeshkar
Music: S D Burman
It is widely reported that ANR was so impressed by the story, that being a teetotaler, in order to accurately portray the drunken stupor that he needed to, he skipped sleeping at night for 11 days, and ate stomach full just before the shot was taken so that he would be sleepy and groggy. So strong was the effect, that ANR was actually groggy at times. He had natural dark circles around his eyes for the lack of sleep, so did not need make up for that part.
A majority of Telugu movies get remade into Tamil and vice-versa. This was one of the few exceptions to the rule with the Telugu version being dubbed as it is alleged that Sivaji Ganesan refused to compete with it. So refined and nuanced was Akkineni Nageshwar Rao's performance, that Dilip Kumar, one of the greatest Hindi actors of his time, had watched the Telugu Devdas 27 or 35 times and had refused to act in the Hindi Devdas. This was told by Dilip Kumar himself in an interview to a Telugu Radio show. The film is listed among CNN-IBN's list of hundred greatest Indian films of all time (Wiki).
Jagame Maya
Devadasu (1953) (Telugu)
Director: Vedantam Raghavaiah, Ghantasala
Cast: Akkineni Nageswara Rao, Savitri
Singer: Ghantasala
Music: C R Subburaman
Sanjay Leela Bhansali's great visual spectacle in 2002, with Shah Rukh Khan, Madhuri Dixit and Aishwarya Rai, confirmed that the magic refuses to die. Many of Bimal Mitra's novels have also been made into successful films, the most well known one is Guru Dutt's Sahib Bibi Aur Ghulam. Asami Hajir was adapted into a very popular TV serial Mujrim Hazir, which turned out to be Nutan's swan song. She gave a stellar performance in her first and last appearance on the small screen.
It's been 25 years since I've read those books… or a little more. It's time to get my hands on them once more and relive the moments.
Piya Aiso Jiya Mein
Sahib Bibi Aur Ghulam (1962)
Cast: Meena Kumari, Guru Dutt, Waheeda Rehman, Rehman
Singer: Geeta Dutt
Music: Hemant Kumar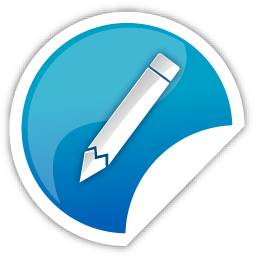 Learning and Creativity publishes articles, stories, poems, reviews, and other literary works, artworks, photographs and other publishable material contributed by writers, artists and photographers as a friendly gesture. The opinions shared by the writers, artists and photographers are their personal opinion and does not reflect the opinion of Learning and Creativity emagazine. Images used in the posts (not including those from Learning and Creativity's own photo archives) have been procured from the contributors themselves, public forums, social networking sites, publicity releases, Morguefile free photo archives and Creative Commons. Please inform us if any of the images used here are copyrighted, we will pull those images down.
There are two possible results of an action. Failure may dishearten one but that should not stop one from trying to act. If one stops trying, one also loses the chance of success thereby predestining the act. The author says ".......but you are doomed if you don't try."