Sahir's Poetry Awakens Me From My Slumber
Sahir's works even today have the power to whip up storms. True to his name… Sahir = wakeful… he awakens me from my slumber and makes me sit up and notice.
Sahir…
My earliest memories of being aware of this name was when in 8th grade, in the collection of Hindi plays that we were studying, the first play had this line… "Sahir aur Majrooh, sunte toh gash khaa kargir jaate." 'Sahir' and 'Majrooh' are lyricists… my teacher explained… as if… that was enough to explain the phenomenon that Sahir was.
Never the less… my curiosity was piqued.
I had seen some Hindi books at my neighbor cum classmate's house. They belonged to his father. I remembered that one of the books was about Sahir or by Sahir or had something to do with Sahir. Had half a mind to ask it… but chickened out. But Fate had other plans.
Around that time, the same neighbor cum classmate's father's poetry got published in one of the local circulations. I read it and was impressed beyond words. Unable to resist I told uncle how awe-inspiring that was. He showed me more of his publications and soon one thing lead to another… and I did get to borrow that elusive book.
Sigh… it was one of Sahir's own works. The earlier print… 1956 I believe. I could not make head or tail of most of the non-filmy work in the book. Not only was the urdu beyond my grasp, the poetry, the concepts, the train of thought… they existed at a level I could not even begin to comprehend. Such was the depth of Sahir's poetry.
I gave up!
But all was not lost for me. That one week of attempts to read that tiny less than 150 pages book… lead to an unexpected benefit for me. Serendipity… if you may.
Of all the poems I read or attempted to read… just one clicked simply for the reason, it had been featured in a movie. "Chalo ek baar fir se… ajnabi bann jaayein ham dono". It had a word… Taarruf. The word means… acquaintance. I hadn't known the word until then. I was pleasantly surprised to learn the word for the first time. The book you see.. had come with a list of difficult words and their meanings. That one word, lead to another , then another… I started making note of words, meanings. I started penning my own half baked Urdu poetry on scraps of paper.
This was way back in the Summer of 89.
Chalo ek baar fir se… ajnabi bann jaayein ham dono (Gumraah, 1963)
Then in the world of education, exams and all the other boring stuff… Sahir and Urdu took backseat.
Years later, I got acquainted with the exciting world of blogging. Again, one thing lead to another and soon I was dishing out half baked poems… again.  But this time… Internet became my buddy. I'd look for synonyms, homophones, homonyms, antonyms… you name it.
One of the searches lead me to urdupoetry.com. I started reading Gulzar, then Ghalib, Ahmed Faraz, Nida Fazli, … With the Internet at my fingertips,  Sahir could not stay away from me for too long. Rather I could not stay away from Sahir for too long. I reignited my teenage crush on his works.  I had mentioned once, reading Sahir's works made me feel like I was doing homework… not doing light reading. I still get that feeling.  The depth in his work is unsurpassed.
From the point of social relevance… everyone agrees that Sahir is as relevant to the society as he was decades ago. But there are other poets who are relevant after centuries. I mean, who does not relate to the love-lornness of Ghalib's works. But beyond merely relating to his works, Sahir's works even today, after multiple reads, have the power to whip up storms. One feels as though a layer of torpor has been ripped off from our consciousness and we see things in the new light as though just waking up. True to his name… Sahir = wakeful… he awakens me from my slumber and makes me sit up and notice. That was, is and shall remain the USP of Sahir Ludhianvi.
Sahir is much more non-chalant about his works though. Like all true geniuses… he took his works rather lightly. In his own words… "mujhse pehle kitne shaayar aaye aur aakar chale gaye. Woh bhii ek pal ka qissa the, main bhii ek pal ka qissa hoon… " brings the lament and the irony to the fore. If Sahir were around… I'd tell him. You are not just one of the poets who come and go. You, Sahir Ludhianvi… are timeless. You, sir, were an enigma.
Main pal do pal ka shayar hoon (Kabhie Kabhie, 1976)
While I derive great pleasure reading his works… his works leave me feeling helpless and heavy. It makes me feel as if there is something Sahir knows and I don't. Sahir's own words sums up my cold/hot relationship with his works…
"chand kaliyaan nashaat kii chunkar
muddaton mahv-e-yaas rahtaa huun
teraa milnaa Khushii kii baat sahii
tujhase mil kar udaas rahataa huun"
I pick a few blooms of joy every now and then, just so I can immerse myself in grief for long spells. While knowing you is a reason enough to rejoice, the more I meet/know you… the more sad I become.
taaj tere liye ik mazahar-e-ulfat hii sahii
tum ko is vaadii-e-rangiin se aqiidat hii sahii
mere mehboob kahiin aur milaa kar mujh se!
bazm-e-shaahii mein Gariibon kaa guzar kyaa maanii
sabt jis raah pe hon satavat-e-shaahii ke nishaan
us pe ulfat bharii ruuhon kaa safar kyaa maanii
Tum mujhe bhool bhi jao to yeh haq hai tumko (Didi, 1959)
Sahir's poetry has a strong anti-establishment feel. It makes you question yourself and others.
The incisiveness of his writing is visible in this romantic albeit sarcastic poetry where Sahir asks his lover to meet him anywhere but at the Taj Mahal (the modern symbol of eternal love). He goes on to describe the grandeur of the mausoleum and then scorns it with the words. "One unthinking arrogant emperor has mocked every poor man's love by using his money to build a mausoleum to advertise his love to the world when those that worked hard to give the structure it's beautiful face, have remained faceless in history, their individual love being lost to the world as they were too poor to advertise."
Here is the poem, which some 50 years after it's been written, still makes one sit up and wonder if Taj Mahal should indeed be celebrated as the symbol of love or not. Does it deserve the adulation?
ताजमहल
ताज तेरे लिए इक मज़हर-ए-उल्‍फ़त ही सही
तुमको इस वादी-ए-रंगीं से अक़ीदत ही सही
मेरी महबूब कहीं और मिला कर मुझसे
बज़्म-ए-शाही में ग़रीबों का गुज़र, क्या मानी ?
सब्त जिस राह पे हों सतवत-ए-शाही के निशाँ
उस पे उल्‍फ़त भरी रूहों का सफ़र क्या मानी ?
मेरी महबूब पस-ए-पर्दा-ए-तशहीर-ए-वफ़ा
तूने सतवत के निशानों को तो देखा होता
मुर्दा शाहों के मक़ाबिर से बहलने वाली,
अपने तारीक़ मकानों को तो देखा होता
अनगिनत लोगों ने दुनिया में मुहब्बत की है
कौन कहता है कि सादिक़ न थे जज़्बे उनके
लेकिन उनके लिये तशहीर का सामान नहीं
क्यूँकि वो लोग भी अपनी ही तरह मुफ़लिस थे
ये इमारात-ओ-मक़ाबिर, ये फसीलें, ये हिसार
मुतल क़ुल्हुक्म शहंशाहों की अज़्मत के सुतून
दामन-ए-दहर पे उस रंग की गुलकारी है
जिसमें शामिल है तेरे और मेरे अज़दाद का ख़ून
मेरी महबूब! उन्‍हें भी तो मुहब्बत होगी
जिनकी सन्नाई ने बख्शी है इसे शक़्ल-ए-जमील
उनके प्यारों के मक़ाबिर रहे बेनाम-ओ-नमूद
आज तक उन पे जलाई न किसी ने क़ंदील
ये चमनज़ार ये जमुना का किनारा, ये महल
ये मुनक़्क़श दर-ओ-दीवार, ये महराब ये ताक़
इक शहंशाह ने दौलत का सहारा लेकर
हम ग़रीबों की मुहब्बत का उड़ाया है मज़ाक़
मेरी महबूब कहीं और मिला कर मुझसे
I shall never see Taj without thinking of Sahir's words now. There is a lot about Sahir's poetry that is difficult to grasp at one go. But one thing that does not fail to register instantly is his anger at the disparity in the society. Using Taj Mahal to highlight that disparity yet again… was Sahir's genius. One can only bow in awe when one reads this.
With Sahir… a glossary is a must. 🙂
So here it is:
मज़हर-ए-उल्‍फ़त = mazaar (tomb/symbol) of love
वादी-ए-रंगीं = literal valley of colors. Figuratively… 'a beautiful spot'
अक़ीदत = respect/ preference
बज़्म-ए-शाही = royal court
सब्त = etched
सतवत = grandeur
पस-ए-पर्दा-ए-तशहीर-ए-वफ़ा = tasheer (advertisement) pas-e-parda (veiled)
the whole phrase may mean…
( the one who is veiled by my love from any advertisement )
तारीक़ मकानों = dated/jaded dark mansions
मक़ाबिर = makbara (tomb)
सादिक़ = true, genuine
मुफ़लिस = penniless
फसीलें = battlements
हिसार = fort
मुतल क़ुल्हुक्म = unthinking and arrogant
अज़्मत के सुतून = display of extravagance/greatness
दामन-ए-दहर = daaman( sleeves) dahar (way/world)…
this phrase may imply… on the face of the world (created by Shahjahaan)
अज़दाद = ancestors
सन्नाई = artistry
शक़्ल-ए-जमील = beautiful form/ elegant appearance
बेनाम-ओ-नमूद = nameless and traceless
क़ंदील = candle
चमनज़ार = gardened/ landscaped
मुनक़्क़श = adorned, full of engravings( in this case picturesque)
महराब = arch
ताक़ = loft in this case the frieze or the cornice.
After all these years… Sahir is still not completely in my grasp. But I have not given up on him yet. Someday, I'll understand completely. "Woh subah kabhi toh aayegi"…
More to read on Sahir
An interview with Akshay Manwani, author of Sahir Ludhianvi: The People's Poet
Jinhe Naaz Hai Hind Par Voh Kahaan Hain: Songs of Sahir
"Sahir Ludhianvi's works even today have the power to whip up storms. His #Poetry awakens me from my slumber…" http://t.co/8s2X1HL4GJ

— Learning&Creativity (@LearnNCreate) August 11, 2014
Hope you enjoyed reading...
... we have a small favour to ask. More people are reading and supporting our creative, informative and analytical posts than ever before. And yes, we are firmly set on the path we chose when we started... our twin magazines Learning and Creativity and Silhouette Magazine (LnC-Silhouette) will be accessible to all, across the world.
We are editorially independent, not funded, supported or influenced by investors or agencies. We try to keep our content easily readable in an undisturbed interface, not swamped by advertisements and pop-ups. Our mission is to provide a platform you can call your own creative outlet and everyone from renowned authors and critics to budding bloggers, artists, teen writers and kids love to build their own space here and share with the world.
When readers like you contribute, big or small, it goes directly into funding our initiative. Your support helps us to keep striving towards making our content better. And yes, we need to build on this year after year. Support LnC-Silhouette with a little amount - and it only takes a minute. Thank you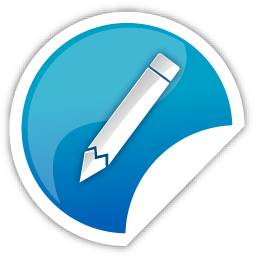 Learning and Creativity publishes articles, stories, poems, reviews, and other literary works, artworks, photographs and other publishable material contributed by writers, artists and photographers as a friendly gesture. The opinions shared by the writers, artists and photographers are their personal opinion and does not reflect the opinion of Learning and Creativity emagazine. Images used in the posts (not including those from Learning and Creativity's own photo archives) have been procured from the contributors themselves, public forums, social networking sites, publicity releases, Morguefile free photo archives and Creative Commons. Please inform us if any of the images used here are copyrighted, we will pull those images down.
Christmas is not a day, but a state of mind. Peace, Goodwill and Humanity unfurls the real spirit of Christmas