In this beautifully evocative poem, Dr. Sunil Sharma captures the true essence, beauty and universality of poetry, presenting a rich dedication to the art and rhetoric of poetry and to the poets who have tirelessly embraced this artistic form of expression and enriched humanity.
Poetry Month Special
Growing on the blades of the grass green
Poetry is—
Catching
The first ruddy dawn,
Near a misty lake,
–While a cynical world is still not awake–
On a
Fresh lawn,
In the shaky,
Tiny
Outstretched
Kiddy
Palms.
It is—
Capturing the mystery of a
Fleeting
Fragrance of
A
Just- blossomed
Red rose,
And spreading it
Softly,
In the brittle pages
N
Pictures
Of
A yellowing
Scrapbook,
That nobody saw for
Ages.
It is—
Sailing the fragile paper boats,
In the vast deep
Puddle
Of the stagnating
Brownish rain waters,
Outside the one-roomed house,
On a little street,
In a violent slum,
Of a little obscure
Town,
Amid murders and drug trafficking
And new-found
Strange
Love
In corners odd.
It
Is—
Chasing the frail
Multi-coloured
Butterflies,
In the
Wilderness,
Some seventy Kms away
From a broken home,
Amid gray boulders
And a lost Mughal tomb.
It is—
Collecting the rainbows,
And bringing them home,
On a dark dismal
Rainy day,
Without breaking the
Colours gentle,
And charging words frayed and torn,
With
A
New energy and vitality,
With the help of the colours,
Stolen from the
Dazzling rainbows,
And renew them
And make the overused,
Tired words,
Fully reborn.
It is—
Handling the glinting dews delicately,
Growing on the blades of the grass green,
Or,
Portraying the
Intensity
Of your poor Mom's love,
At the forced departures,
From lonely suburban homes,
And
Packing these
Emotions raw,
In the meager recesses
Of
Bleeding linguistic lines.
It is—
The
Vertical
Arrangement
Of
Black marks
Against
A white space,
Intersected horizontally,
At
Required place:
To
Produce
Music,
Melody and
Linguistic grace,
In that
Enclosed,
Reworked
Sacred
Space,
Wherein
The reality
And imagination collide,
To
Make the
Hostile,
Divided
World—
A more,
Beautiful,
Livable, and
Pastoral,
Harmonious
Place.
Poetry
Also is—
Wordsworth,
Whitman,
Baudelaire,
Naruda,
Muktibodh
And
Nirala,
The
Innovative E E Cummings
Or
Confessional Plath,
The souls
That resisted,
Moral decay n decline,
Of
The master narratives,
Clamoring for replacement
Of a system that
Denies humans
And strips them
Of
Their unique
Humanism.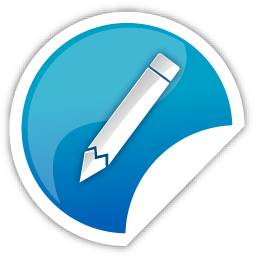 Learning and Creativity publishes articles, stories, poems, reviews, and other literary works, artworks, photographs and other publishable material contributed by writers, artists and photographers as a friendly gesture. The opinions shared by the writers, artists and photographers are their personal opinion and does not reflect the opinion of Learning and Creativity emagazine. Images used in the posts (not including those from Learning and Creativity's own photo archives) have been procured from the contributors themselves, public forums, social networking sites, publicity releases, Morguefile free photo archives and Creative Commons. Please inform us if any of the images used here are copyrighted, we will pull those images down.