Of Paradigms, Parables and Parenting
Parenting is not only about anxiety and apprehension, about fretting and fuming, it can also have its moments of unadulterated mirth and undiluted madness.
"My elder son keeps harassing his younger sibling, what do I do?"
"How do I get my kids to obey me?"
"I want to wean my children away from the idiot box."
"My child keeps telling yarns. Is she merely exercising her imagination or is she becoming a compulsive liar?"
"My son suffers from dyslexia. Can you suggest any reading material which would be suitable for him?"
"My daughter is a voracious reader. My problem is how do I keep her away from reading stuff which has content steeped in violence?"
"Why is children's literature stuffed with fantasies and fairy tales? Why can't we have writing which the children can identify with?"
No, gentle reader, this is not an Indian version of the Spanish Inquisition. These are merely vignettes from two sessions with the parents which I had in the beautiful city of Coimbatore.
I had gone on a tour to promote my maiden eBook Effective Parenting: A New Paradigm published by Learning and Creativity and marketed by Amazon. The book was formally released on 7th September.
Read about the book release function of Effective Parenting: A New Paradigm
Before the release I gave a presentation on Effective Parenting. I touched upon various facets of parenting from the perspective of a child, a parent and a writer for children. My talk was peppered with case studies, nuggets from my own life and insights from the repertoire of the Wise. I made an honest attempt to make the presentation in sync with the issues concerning the new age parents and their 'here and now'concerns.
Mythology and Transactional Analysis, Memories and Values, Trust and Togetherness, Gratitude and Grace, Courage and Commitment, Enthusiasm and Effervescence and above all the sheer Fun and Joy, which makes Parenting the most exciting, challenging and rewarding experience of humankind, all found a place in my presentation.
Read about how Effective Parenting: A New Paradigm  suggests a fresh avatar for the new age parent.
The response from the gathering was electric as can be gathered from the queries hurled at me at a gentle and not so gentle pace!
The other session with the parents was at Bookmark Library and Activity Centre, Coimbatore. Here the parents of children in the age group of 5 to 10 years interacted with me. The mammas completely outnumbered the daddas, a probable indication that parenting is still considered the responsibility of the female of the species with even the new age males' indulgence restricted to an occasional visit to a sports event, the ice-cream parlour or a story session.
The mammas turned out to be well informed, curious and yes, even a trifle anxious.
I decided to add a bit of masala to the proceedings by telling my story Paplu the Giant. As the little ones, who had accompanied their mammas (and in one case their dada), jumped and laughed and squealed and sang, the infectious enthusiasm and unbridled energy held the parents in thrall.
I think I could finally get the message across that Parenting is not only about anxiety and apprehension, about fretting and fuming, it can also have its moments of unadulterated mirth and undiluted madness…
Effective Parenting: A New Paradigm
By Ramendra Kumar
is now

Parenting is not only about anxiety & apprehension, it can also have its moments of unadulterated mirth & madness. http://t.co/GsmjnaBQTb

— Learning&Creativity (@LearnNCreate) September 22, 2014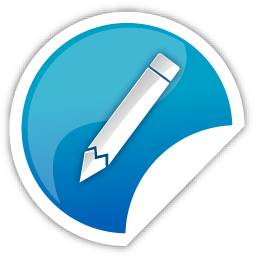 Learning and Creativity publishes articles, stories, poems, reviews, and other literary works, artworks, photographs and other publishable material contributed by writers, artists and photographers as a friendly gesture. The opinions shared by the writers, artists and photographers are their personal opinion and does not reflect the opinion of Learning and Creativity emagazine. Images used in the posts (not including those from Learning and Creativity's own photo archives) have been procured from the contributors themselves, public forums, social networking sites, publicity releases, Morguefile free photo archives and Creative Commons. Please inform us if any of the images used here are copyrighted, we will pull those images down.
There are two possible results of an action. Failure may dishearten one but that should not stop one from trying to act. If one stops trying, one also loses the chance of success thereby predestining the act. The author says ".......but you are doomed if you don't try."