'My Inner Eye Opened and I Learned to Look Within': In Conversation With Renowned Artist Monica Talukdar
An in-depth interview with acclaimed painter and visionary artist hailing from Uttarakhand, Monica Talukdar, who has recently exhibited her stunning paintings in Hewitt Public Library, Waco and also Plano, Texas, USA.
Monica Talukdar is an eminent artist who lives and paints in the picturesque Doon valley in India. She has been acclaimed as the doyenne among Uttarkhand artists. She has given a new dimension to landscape paintings and is credited with starting a 'Doon' school of thought.
She first copied a portrait of Radha and Krishna at age five and became known as the 'little artist'. Thereafter, art became an inseparable part of her life as she forged her own path. Instead of being straitjacketed into an institution, Monica found teachers who set her on the journey to finding her unique voice. The first of these was Sukhvir Singhal, an artist from the Bengal School of Art who taught seven-year old Monica the now-almost lost art of wash painting. Later she trained in oil painting and sculpture at the studio of Dwijen Sen, a student of Nandalal Bose, a founding father of modern Indian Art.
In the 1970's she worked and studied with the legendary blind artist Padma Vibushan Binode Behari Mukherji. These unorthodox experiences and training led her to experiment with combining wash painting techniques with the media of oils and acrylics. Her experience with sculpture found expression in lithographs and etchings, which she produced at the Garhi Art studios of the Lalit Kala Academy, Delhi. She has been the Head of the Art Department at Welham Boys School and taught painting at Doon School. However, her most exciting commission came when she was appointed an art consultant to the ONGC Subir Raha Museum.
Monica uses various media to depict natural beauty of the Himalayas and Indian culture in its entire splendor. Among her path breaking works is her rendition of Jai Shankar Prasad's epic poem, 'Kamayani', through watercolors – a unique fusion of literature and painting, attempted for the very first time by any artist.
Monica's work has been exhibited all over India and the world. Her paintings have been displayed by national art institutes in India – the Lalit Kala Akademi (similar to the National Endowment for the Arts in the US), the Ministry of Commerce, Delhi, the Gubernatorial Mansion and ONGC Subir Raha Museum.
Monica has held solo exhibitions in venues like the Government Museum, Chandigarh, Jehangir Art Gallery, Mumbai, All-India Fine Arts and Crafts Society, New Delhi, and in museums in Washington DC, Chicago, and London.
Her paintings also adorn many private and public collections. In 2010, about 50 of her works of art done over a period of 60 years were on display at the exhibit called "Full Circle", a journey into the world of art from 1950-2010.
She has been recognized by the University Women's Association (1986) and the All India Fine Arts and Crafts Society (1999) for her lifetime contribution to the visual arts. Monica is also the founder-president of the Doon Art Society, which serves as a platform for nurturing young artists in the visual arts.
Living in Dehradun, and being married to a geologist, she has spent a large part of her life outdoors, near her beloved mountains. This connection to the earth and landscape has filtered into her vision, which explores the deep structures that connect humans to nature, a bond that is timeless yet fleeting. This connection with nature and with spirituality has taken Monica to her next major work – exploring the inward journey of the 'Bindu' (dot) as the source of light and sound.
Monica's new works seek to inform, enlighten, inspire and explain the journey of this symbol of the cosmos from the manifest world to the point of ultimate bliss.
A cancer-survivor with incredible grit, this veteran Uttarakhand artist has been in Texas, USA for some months, a selection of her 25 paintings and prints, ranging from water colour wash on paper to acrylic and oil on canvas paintings have already been showcased at an art exhibition held at Hewitt Public library and Art Gallery at Waco, TX, from 15th July to September 2017.
On 1st October, amid a more homely, informal setting in Plano, TX, I got the opportunity to be up, close and personal with Mrs. Talukdar (as she is known as among the Indian circle in Texas) in a detailed interview, a part of which has been recorded as a video in YouTube, and the other part, via email correspondence. Both of us being Bengalis, I have addressed her as 'Kakima' in the video as she also happens to be the mother of my author friend Indrani Talukdar from Anand, India, and hence, a personal rapport has been established between us recently.
While talking to me, she has also emphasized on the fact that disease is in the mind, and that a positive attitude opens up new horizons and a renewed life for an individual, a life beyond life, a hope beyond hope. It is this inner strength that becomes boundless creative energy and love, manifested in her paintings, and in her personality.
Excerpts from an interview that reveals more about her paintings and her philosophy of life.
Lopa Banerjee: The world-renowned painter Pablo Picasso had famously said: "The purpose of art is washing the dust of daily lives off our souls." Being a veteran artist and painter, how do you perceive your art in terms of this quote? What is the objective of art to you personally and professionally?
Monica Talukdar: Art is meditation for me. I agree with Pablo Picasso, that Art washes the dust of daily lives off our souls. Our souls are pure, and we are closest to God or say, closest to ourselves, when we create. It is when we are ourselves, and not the imitation of others, when we create with all sincerity, do we realise our true soul, and we start respecting and loving ourselves, detachedly. Detachedly, means when we look at ourselves impartiality as pure souls and not just this material body, or the imitation of another person.
Lopa Banerjee: You have worked on various mediums including oil painting, acrylic and wash painting, among others, for many years? What would you say has been the most gratifying, the most appealing and constant among them all?
Monica Talukdar: Water colour wash painting has been most gratifying for me. It is a difficult medium, and requires a lot of practice and patience, but it trains you to handle any other medium easily. The art of wash painting is almost extinct now, as it is time consuming; but it trains you to understand colour and make friends with your brush.
Artists these days just roll colour on their canvases with their rollers or spatula, or even splash colour on their canvases, almost disrespecting the idea of form, balance or even beauty. It is the age of consumerism; therefore, art sometimes does not touch our hearts, and it is meaningless to the soul. The artist thinks in terms of marketing his paintings. Therefore, sometimes the artists name sells rather than his works.
Lopa Banerjee: Do let us know something about your formative years as an artist. When did you know that you would pursue the studies of art, and how has your early experiences as a student of art been like?
Monica Talukdar: In 1965 I joined Kala Kendra, Dehradun, of Dwijen Sen of Santiniketan, West Bengal, India. He trained me in all mediums of sculpture and painting. Here I switched over to oil painting, but the technique of wash painting persisted me. My oil painting of Mahishasurmardini which was done in wash technique, was sent on an All India touring exhibition by the Lalit Kala Akademy, Lucknow. Thereafter I won several laurels, and showcased my works all over the world. The journey was exciting!
Lopa Banerjee: You have worked and studied with the legendary artist Padma Vibhushan Binode Behari Mukherji. What would you say about his legacy and how have you evolved as an artist under his tutelage?
Monica Talukdar: Artist, Padma Vibhushan Binode Behari Mukherji came to Dehradun in the 1970s from Santiniketan. Being blind, he asked me to help him write his book on the theory of Indian Art. In return he gave me all the knowledge he had on art. He introduced me to nature with a spiritual eye, and now landscape painting became my forte, being based in Uttarakhand or 'Dev Bhumi' the land of the gods. His inner eye gave new dimensions to form and perspective, to my paintings.
I started to understand that everything is right in life, provided you were sincere and truthful. This led me to do a collage 'From fear set free'. He taught me all forms of mural paintings, and most importantly, what a good composition consists of. My inner eye was also opened, and I learnt to look within. Chinese, Japanese and South-eastern Art were grounded in me, and I was amazed at Binode da's memory, the sight of his inner eye or intuition. His positive attitude gave me confidence as an artist.
Lopa Banerjee: You are one of the most acclaimed doyens among the local artists of the picturesque state of Uttarakhand, India. How has the Doon valley of Uttarakhand been as a muse to your art, and do you think the settings of the valley have had any influence in nurturing your art?
Monica Talukdar: The Doon valley of Uttarakhand is situated at the foothills of the Himalayas. In the 1960s when I came to Dehradun to settle down with my husband, its pristine beauty was still untouched. With a small population of intellectuals, Dehradun was called a town of green hedges and grey hair. Here I could absorb the beauty, the freshness of nature instinctively. The mountains, rivers- the Ganga, Jamuna, the tall Deodar trees, and the many streams, inspired me to paint. Here I came to know the beauty and importance of trees. I learnt how to hug a tree. To listen to their music, their rhythm of life. And my inner journey began through my paintings, which I called 'lnscape'.
My series called the 'Pilgrims ' Progress' is the outcome of this.
Let me share another anecdote here, which will give you a glimpse of my tryst with nature. In 1990 when my husband and myself were driving upto Gangotri, up in the Himalayas, we stopped over at Harsil, situated on river Bhagirathi, which later becomes Ganga.
In the evening, with not a soul in sight, I sat on the banks of the river, feeling the cool breeze of the dark, dense forest standing majestically across the Bhagirathi.
The music of the river rushing down the mountains along with the notes of the winds, playing hide and seek in the forest, created a symphony, where time seemed eternal, and my senses created a canvas where sound, space, colour, form combined to give expression to my entire being. I absorbed nature in all its splendour. My soul was cleansed.
Dev Bhumi by which, Uttarakhand is known gave new dimensions to my personality, and I felt in harmony with nature, — in harmony with the universe.
Paintings by Monica Talukdar during her cancer treatment
Lopa Banerjee: Do let us know your experiences as a teacher of fine arts in some premiere schools of Uttarakhand and as the founder President of Doon Art Society. What would you say is the first and most important thing you have wanted to convey to the young learners of visual arts?
Monica Talukdar: It was wonderful teaching in Welham Boys' School, and Doon School, Dehradun. With modern technology, –children and teachers often take short cuts by copying or tracing other works. Originality is missing. This only harms the student as well as the teacher. I started Doon Art Society, Dehradun, in 2008, and organised art exhibitions, workshops, art appreciation sessions, and camps, to give a platform to the younger artists, and to showcase their works and to interact with artists and the public regarding the visual art; to increase awareness in aesthetics, and our heritage.
Coming to USA has been a wonderful experience. Here the people are much more responsive to good art. They have an inquiring mind, and a lot of respect for the arts. The museums and art galleries are fabulous, which is really an excellent place for exposure, interaction, awareness and education. I wish my country had the same qualities. In India awareness is growing but there are no short-cuts to heaven.
Lopa Banerjee: You have had your art displayed in prestigious places including Lalit Kala Akademi, Delhi and Lucknow, and have held solo exhibitions in venues like Government Museum Chandigarh; Jehangir Art Gallery, Bombay; All India Fine Arts And Crafts Society Delhi ; Washington DC , Chicago and London. The repertoire is huge and very impressive. Have you seen any difference in the way the Indian audience and the western audience perceive the intuitive and evocative nature of art, keeping in mind how universal and also how subjective fine arts is?
Monica Talukdar: My exhibitions in USA has been a fantastic experience.
The people here are responsive, and have an inquiring mind. Here the museums and art galleries are overflowing with people, young and old. It is wonderful to see how they want to absorb the finer qualities of life. There is an excitement when they come to visit your exhibition; as though they were visiting a temple.
It is good to see that the younger generation in India are becoming much more aware.
Lopa Banerjee: Tell us something about your recent travel in the US and your recent art exhibition in Hewitt library, Waco, Texas. What were the paintings that you have showcased there and how has the reception been?
Monica Talukdar: I showcased about 25 of my paintings at the Hewitt Library and art gallery, Waco,Texas,from July to September 2017. I received wonderful response, and appreciation. Most of my paintings were acrylic on canvas. Two were wash paintings and some were prints of my original works. They were depicting mainly' Dev Bhumi ' I have also showcased my works at Plano, Dallas, TX, on 1st October 2017. I loved the event as people here are very responsive and have a lot of regard for art. I have displayed 20 works, mainly landscapes.
Lopa Banerjee: Finally, do you want to give some message for the readers of our e-zine 'Learning & Creativity'?
Monica Talukdar: It is wonderful to have this magazine as it can interact with young and old alike. It brings about art awareness, and better appreciation of our surroundings. Most of all it is the doorway to our souls.
My best wishes to the Learning and Creativity Magazine. Thank you, and God bless!
Do watch a brief video interview with the artist in our Youtube channel:
More to read
Featured Artist: Monica Talukdar
'Darkness There But Something More': Up, Close and Personal With the Two Editors Dr. Santosh Bakaya and Lopa Banerjee
Where Are The Lilacs – In Conversation with Author Dr. Santosh Bakaya
'Meeting Michelle Obama Was A Humbling Experience' – Bibhu Mohapatra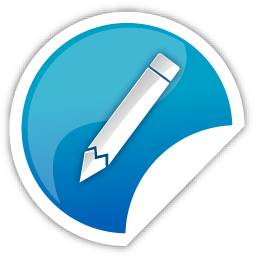 Learning and Creativity publishes articles, stories, poems, reviews, and other literary works, artworks, photographs and other publishable material contributed by writers, artists and photographers as a friendly gesture. The opinions shared by the writers, artists and photographers are their personal opinion and does not reflect the opinion of Learning and Creativity emagazine. Images used in the posts (not including those from Learning and Creativity's own photo archives) have been procured from the contributors themselves, public forums, social networking sites, publicity releases, Morguefile free photo archives and Creative Commons. Please inform us if any of the images used here are copyrighted, we will pull those images down.
There is so much in the world to learn from. Learning is a joy and full of excitement.