'Meeting Michelle Obama Was A Humbling Experience' – Bibhu Mohapatra
"I met her (for the second time) when I was invited to the White House and I had a very nice conversation with her. She took hold of both my hands and pulling me towards her asked, "Did you see me wearing your dress?" I was completely overwhelmed for obvious reasons."
"'Thank you for making my American dream come true,' I said, Michelle Obama replied, 'You are making your dream come true…thank you for making me look beautiful'.
His story reads straight out of a Napoleon Hill or a Robin Sharma inspirational bestseller. He started out by assisting his mother in making curtains and is now 'helping' Michelle Obama look even more beautiful. Bibhu Mohapatra, a small town boy, with a lower middle class upbringing and a vernacular medium education, had nothing going for him except his dream, his DNA and his passion for design. Yet today his eponymous label occupies a pride of place in the wardrobes of Jennifer Lopez, Glenn Close, Rita Ora, our very own Priyanka Chopra and Sonam Kapoor and of course the First Lady of America. Michelle Obama in fact, was sporting an outfit designed by Bibhu as she stepped out of the air craft, thus underscoring her love for the young designer's creations and her connect with his country.
I got an opportunity to converse with Bibhu Mohapatra on Rourkela Steel Television the in-house cable TV network of Rourkela Steel Plant. I was expecting to meet a 40-odd-year-old dressed in a flashy and flamboyant fashion with an ear stud, a tattoo and locks which offered a style statement of their own. Instead I was pleasantly 'shocked' to find a young man clad in a plain T-shirt, navy blue blazer and a pair of jeans. He was sporting short, neatly cut hair and a disarming smile. He looked more like your friendly neighborhood scientist rather than a global fashion icon. The only little facet which indicated his tryst with life in the Big Apple was the ever so slight American twang.
Bibhu was born and brought up in the steel city of Rourkela, which is on the north-west tip of Odisha. His father worked in Rourkela Steel Plant and his mother was a homemaker. Bibhu's flirtation with design began when he was around 12. One day he saw his mother working on the sewing machine and he was curious to sit in her chair and create something. He liked the feel of the sewing machine and enjoyed what he was doing. He loved the idea of taking something soft and flat and creating shapes out of it. Soon he was making clothes for his sister Lopamudra, who is a couple of years older than him.
"The clothes I made for her initially were quite horrible. I would call them atrocities. She was very kind so she made a deal with me – that she would wear clothes I designed but only at home. Soon I got better and when she first stepped out to a public event wearing my creation, it did something magical. It validated my work, it gave me confidence," Bibhu says, recalling first tentative steps in the world of couture.
Meanwhile Bibhu continued with his studies, completed his graduation and applied for his Post Graduation in Economics at Utah State University. All along he continued following his passion that remained designing clothes. So how did his formal date with design happen?
"My Professor of Economics, who was also my guide during my Master's programme, saw my sketch book where I had made my designs and was impressed. 'You are really good. You should go to New York and pursue your dream'. She then went on to give me a lot of information regarding Fashion Institute of Technology, New York and encouraged me. Armed with this knowledge, I built my portfolio, applied to FIT and got admission."
At FIT, life was tough and extremely competitive. Bibhu realized he came from a modest background and did not belong to a 'trust fund family'. He had just about enough money to manage till his graduation day. After that, if he did not have a job, he would be on the streets. And to get a job he needed some kind of work experience. He decided to do something truly out of the box.
He took a print out of his resume and made a number of copies. He then went to 7th Avenue, which housed many major American brands. He started looking for designers whose work he liked and dropped his resume there. He got quite a few strange looks and later phone calls from two companies. One of them was from an iconic fashion house which Bibhu joined. They offered him internship which turned into a job. He was in college from 9 to 5 and was working from 5.30 to 11.30 on all days including weekends.
This hard work paid off. He got valuable experience, a little bit of money and loads of self-belief. In the final competition, which took place at the end of graduation, Bibhu got the Critics' Award. This helped him find a job immediately after he graduated, in a French-American house of super-super luxury women's wear.
He worked with the organization for 8 and a half years and in the last five, he was with the company as its Design Director. The job helped him understand what luxury wear was, it enabled him to get a feel of customers' requirements as well as get an insight into the fashion movement across the globe. The stint also allowed him to build up his contacts and his confidence.
At that juncture Bibhu once again did what worshippers of the status quo would consider bordering on the blasphemous. He quit his job and decided to branch out on his own. What made him do that?
"I felt I needed to make a change in my career. The job was great, it paid very well but it was not 100%. But now I wanted to create something entirely of my own where the entire vocabulary would be mine, in my own language. In 2008, I resigned and then took a few months off and was travelling like a nomad in Europe for around three months. I turned off my phone, computers everything. I went into a calm and serene state."
"It was a new beginning for me and I wanted to explore, experience and absorb and kind of balance out whatever I had been accumulating in my head for the last 8 and half years and wanted to bring in some fresh air and new thoughts."
"I then rented a studio space in Manhattan which was a single room with a desk, a machine and me. This was my thinking box where I wanted to plan the launch of my very first collection. Some months later I came out with my 'Fall 2009 Collection' in New York City."
Risk taking is in Bibhu's DNA. His father, after working for 25 years in Rourkela Steel Plant, left his comfort zone and started off on his own. He launched a small scale industrial unit and with courage, conviction and commitment made it a success.
Bibhu's idea of launching a new brand was almost iconoclastic considering the economic scenario in 2009.
"The recession had just set in and one of most common questions I was asked by the scribes was 'Why now?' And my answer was 'Why not now?' The downturn had created a void in the industry with no one starting anything new. I felt if I started with the right amount of planning on a small scale, when the economy eventually recovered my brand would be in the right stage for a take-off. And things happened exactly that way. By the time the economy turned around my brand was visible. I had a lot of support from the media, the celebrities and people liked my product."
If the beginning was modest, the journey has been like a roller coaster ride for Bibhu. What was it like working for Michelle Obama?
"The First Lady had seen my work and liked it. She directed her team to reach out to me. She is an amazing woman, brilliant, kind and very inspirational. She is someone who knows her own power. She wears the products of new designers or endorses their brands so that it helps them establish their businesses. She is very strategic about it."
"The very first time she wore my dress I got a call asking me to watch the show in which she was to appear. It was an incredible experience for me."
"I met her (for the second time) when I was invited to the White House and I had a very nice conversation with her. She took hold of both my hands and pulling me towards her asked, "Did you see me wearing your dress?" I was completely overwhelmed for obvious reasons."
"'Thank you for making my American dream come true,' I said and she replied, 'You are making your dream come true….thank you for making me look beautiful'. Meeting her was a truly humbling experience for me."
When Bibhu matches his clothes to a person, how much of a role does he play?
"It varies from client to client. What I do is show them beautiful things, express what I think without influencing their decision making. Ultimately they have to choose what they are most comfortable with."
Does he feel overawed by the celebrity status of the client?
"Not really. I make my suggestions and leave it at that. However, if the client is unable to decide then I move in and give my opinion. It is all a fun process really. Even if we are not able to figure out something I tell myself: 'Look this is not brain surgery, no one is going to die in the process, so take it easy. The most important aspect is to keep things in perspective. If you can't figure out something today, there is always tomorrow."
After my tete-a-tete with Bibhu I felt a huge sense of feel good. It was so reassuring to know that in this world of blatant opportunism, visceral competition and brazen nepotism we still have a person like Bibhu who has created his own Utopia with the weft and warp of his dreams, devotion and grace.
He is truly a designer and a gentleman.
'Meeting Michelle Obama Was A Humbling Experience' – Bibhu Mohapatra http://t.co/ScwxDu9ZBU

— Learning&Creativity (@LearnNCreate) March 18, 2015
Excerpts from the interview:
1.Who has been your greatest inspiration?
Undoubtedly my parents. When I got my acceptance letter from FIT, I rang up my father and informed him. His response was amazing, 'You need to close your eyes and picture yourself ten years from now – what you would be doing and whether you would be happy.' He was much clearer than I was regarding what I wanted to do with my life but he wanted me take a decision. Earlier too, when I was growing up my father taught me a lot about machines. That shaped my thinking process. I realized that there was a technical side to every aspect of design which was exceedingly important. I regard my father as my hero and if I am able to achieve even 10% of what he did I would consider myself lucky.
My mom, who is no more, was a pillar of strength throughout. I learnt the rudiments of sewing and stitching from her and later when I had to make a decision regarding my career she supported me fully because she knew all along that I had a passion for design.
2. What role does your heritage play in your work?
It plays an exceedingly important part, sometimes in a subtle way sometimes in a more obvious manner. I am very clear about where I come from and the influence my heritage has had on me. I would like to say with pure honesty that without my roots I wouldn't exist.
3. What is the USP of your Brand?
I think it is a complete surrender to my calling. It is being 200 % honest about my design, my brand, in fact my entire work. My clothes need to make people more of who they are, not make them into something else. My work is about empowering my customers, making them feel good about themselves.
4. Which was the most impacting phase in your career?
There is an organization called Council of Fashion Designers of America which comprises the biggest names in fashion and design. It, in collaboration with New York City, came up with the initiative called the Fashion Incubator. As a part of this a board of judges selected 12 young and promising businessmen in the field of fashion design. I was among those chosen. We were housed in an incubator kind of set up for two years and provided logistics and financial support. We also had several mentors who trained us. This programme happened around two years after I had branched out on my own and was thus a veritable boon.
5. Your message to Gen Y & Z.
I would like to tell the youngsters that they should realize how lucky they are to be born in a time when such positive changes are happening. Whatever their dreams they should pursue them with passion. And they must be nice along the way. However, talented or successful they may they must never, ever forget to be nice. A little bit of niceness goes a long way.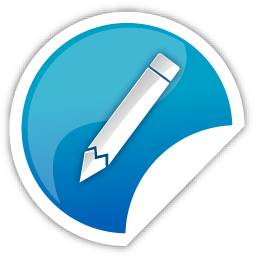 Learning and Creativity publishes articles, stories, poems, reviews, and other literary works, artworks, photographs and other publishable material contributed by writers, artists and photographers as a friendly gesture. The opinions shared by the writers, artists and photographers are their personal opinion and does not reflect the opinion of Learning and Creativity emagazine. Images used in the posts (not including those from Learning and Creativity's own photo archives) have been procured from the contributors themselves, public forums, social networking sites, publicity releases, Morguefile free photo archives and Creative Commons. Please inform us if any of the images used here are copyrighted, we will pull those images down.