A Manzil of Memories: Rare Memorabilia Of Basu Chatterji's Films
An archival exhibition of film stills and memorabilia of the legendary director Basu Chatterji, organised by Sensorium and Weavers Studio Centre for the Arts will open in Kolkata on 26th April. For the first time in India, rare posters and stills from Basu Chatterji's films transferred on ("limited edition") ceramic tiles will be launched at the exhibition.
(All pictures of film stills and memorabilia used in this article are courtesy SMM Ausaja, Rupali Guha, Supratik Roy, Bipinchandra Naria and NFDC.)
Basu Chatterji's films are available on Amazon
 and Flipkart.
When Basu Chatterji debuted with the much acclaimed Sara Akash, he not only announced the arrival of a new kind of cinema, rooted in the regular lives of ordinary people, he also etched 1969 as the year that marked the beginning of theIndian New Wave cinema.
Together with Mani Kaul's Uski Roti and Mrinal Sen's Bhuvan Shome, Sara Akash took Indian films to the next level, taking a close look at the conflicts, aspirations, emotions and relationships of people who were next door, not larger than life.
The initial steps
Sara Akash based on first part of Rajendra Yadav's debut novel Sara Akash (The Infinite Cosmos, 1951), explored the internal conflicts of a newly-wed couple in a traditional middle class joint family in Uttar Pradesh and how they grapple with the new challenges of domestic life they were not prepared for.
The film was entirely shot on location giving it a greater feel of actual reality. Chatterji himself identified with the milieu as he had been brought up in Mathura. His own inspirations, especially Vittorio De Sica's Bicycle Thieves and the films of France and Sweden were reflected in his style of story-telling – to narrate as it happened, with no frills attached.
With K. K. Mahajan picking up the 1969 National Film Award for Best Cinematography for Sara Akash, Basu Chatterji made critics sit up and take notice of his choice of stories, his cinematic style and his solid grasp on technique.
A political cartoonist at Blitz, one of India's biggest weeklies in the early 1960s, Basudeb Chatterji or 'Basu Chatterji' stepped into the world of celluloid as assistant director to Basu Bhattacharya for the latter's debut film Teesri Kasam in 1965 and Govind Saraiya in Saraswatichandra. Four years later he made his first film Sara Akash, based on a novel by Rajendra Yadav, starting off on an illustrious journey.
Interestingly, despite being a flag bearer of the Indian New Wave cinema movement, Basu Chatterji made films that were in a genre of their own – the stories were about characters drawn from everyday life and yet the films did have songs woven into the story (unlike the usual Hindi film tradition of fitting in some songs more as a musical relief). The narrative structure was simple and uncomplicated. Yet his films touched a chord with the audience so deeply that they are still remembered, cherished and celebrated.
'Basu Chatterji, A Manzil of Memories'
Sensorium and Weavers Studio Centre for the Arts is presenting an archival exhibition of film stills and film memorabilia of the legendary director, title 'Basu Chatterji, A Manzil of Memories'.
The inauguration of the exhibition will be held on 26 April 2014, Saturday, at 6:00 p.m at Weavers Studio Centre for the Arts, Kolkata. It will witness the presence of cinema luminaries such as filmmakers Goutam Ghosh and Sandip Ray, writer Bani Basu, singer Sabita Chowdhury (wife of Salil Chowdhury who scored music for several Basu Chatterji films) and artist Shuvaprasanna. Actor Prosenjit Chatterji will be present on 27 April, Sunday.
Conceived and curated by art presenter and independent curator Sounak Chacraverti, the exhibition will showcase rare film stills, posters, booklets and other memorabilia of Basu Chatterji's films. Says Sounak, "I had been chasing this as a dream since 2009 to do an exhibition on Basu Chatteji, when I first discussed the idea over coffee with Basu Chatterji's daughter Rupali Guha in Bandra. It has taken 5 years to give it a final shape. But every act comes with a date. We have grown up watching his films and I am delighted the dream is finally close to realization."
Way back in 2008, Sounak had curated Sensorium's debut exhibition – a unique and first-of-its-kind exhibition on photographs, films stills and memorabilia on film maestro Tapan Sinha, in Kolkata's then newly opened Indian Council for Cultural Relations ICCR. The huge success of the exhibition, which Sounak subsequently took to Pune's Film and Television Institute of India (FTII), set him on course for planning an exhibition on Basu Chatterji.
There had been multiple exhibitions in Kolkata on filmmaker Satyajit Ray and Bengal's king of hearts Uttam Kumar. After the success of the Tapan Sinha exhibition, Sounak himself had received offers of hosting exhibitions on Kanan Devi, the legendary actress of the 1930s and 40s, sitar maestro Pt. Ravi Shankar and even one on Rabindranath Tagore's association with cinema.
But he says, curating an exhibition involves collecting rare memorabilia which is not always accessible. And so he waited till he had roped in film historians and collectors such as SMM Ausaja and Basu Chatterji's daughter Rupali Guha to conceptualize an exhibition on Basu Chatterji. The title 'A Manzil of Memories' includes the name of Chatterji's well-known film Manzil, the Amitabh Bachchan-Moushumi Chattejee starrer.
Rare posters of Basu Chatterji's films mounted on ceramic tiles
For the first time in India, rare posters and stills from Basu Chatterji's films transferred on ("limited edition") ceramic tiles, produced by Art Inn, will be launched at the exhibition.
SMM Ausaja and Rupali Guha would be exhibiting collections of rare film stills and posters of Basu Chatterji's films. Also on view will be 16 original vinyl LPs of the films. Among the contributors are Supratik Roy, Mahiruha Mukherjee, Bipinchandra Naria and National Film Development Corporation (NFDC) who have lent posters, stills and LP covers for the show.
Says SMM Ausaja, "I have lent some of his posters stills and LP covers for the exhibition. My favorite being the stunning poster of Rajnigandha." A turntable will also be available at the show for visitors to play the LP record of their choice since the records are in good working condition.
One of the rare exhibits on view will be a poster of Sara Akash, the film that had hailed the arrival of a filmmaker with a difference. And Basu Chatterji consciously chose to remain that way, throughout his rich repertoire of films.
Transporting literature onto celluloid
Basu Chatterji chose stories that were either based on celebrated literary works, or on the everyday trials and tribulations of the ordinary people. The characters in his films were not larger than life, in all probability you will find them living next door, working in your office, waiting with you at the bus stop or humming a tune as you ride your two-wheeler to office.
Says SMM Ausaja, "Basuda's films were identifiable. The masala action films were larger than life fantasy stories. While his films handled life as lived by millions in teeming metros."
If we look at the literary interpretations, we find Sarat Chandra Chattopadhyay to be a regular favourite. Basu Chatterji made three films based on Sarat Chandra's novellas – Apne Paraye (based on Nishkriti), Swami (based on the novel with the same name) and Zevar (based on Darpachurna).
While Apne Paraye looked at how the bonhomie of a large joint family can be broken by just a couple of narrow mindsets injecting friction into relationships, Swami explored the anguish of a young rustic girl who is pushed into marriage with a mature and placid middle-aged man and is forced to ignore her love for her suave, town-educated childhood sweetheart. Both these films had Girish Karnad and Shabana Azmi in stellar roles.
Apart from Sarat Chandra, Basu Chatterji picked stories from celebrated short story writer Subodh Ghosh and Prabhat Kumar Mukhopadhyay, among others. Subodh Ghosh's short story Chittochawkor was adapted into Chitchor, a film still watched and admired by movie buffs for its simplicity, innocence, spontaneous performances by Amol Palekar, Zarina Wahab and Vijayendra Ghatge and its delectable music score by Ravindra Jain.
The mystical countryside, the innocuous romance of a naïve and childish village-bred girl with a visiting engineer who is mistakenly believed to be a good match for the girl, their music sessions and walks in the woods – Chitchor is a hallmark Basu Chatteji film that thrives on celebrating the beauty in simplicity.
Similarly, Prabhat Kumar Mukhopadhyay's short story, which had earlier been adapted into a Bengali hit film, saw a Hindi adaptation in Basu Chatterji's Ratnadeep. Yet again, Chatterji drew in Girish Karnad for a challenging role that had shades of grey and yet was strong on scruples and ethics. Karnad played an innocuous station master who one night finds his lookalike dead on a train.
Going through his diary, he discovers that this man, a scion of a rich zamindar family, had been returning to his family after years of self-imposed exile and he decides to impersonate the dead man to enjoy his riches. Hema Malini, with her classical beauty, perfectly matched the character of the abandoned and frustrated wife of the zamindar who swallows her grievances towards her truant husband and discovers a new affection for him, unaware that he is an imposter.
Exploring the beauty in human relationships
Ratnadeep (1979), Piya Ka Ghar (1972), Jeena Yahan, Hamari Bahu Alka (1982) – in all these films Basu Chatterji explored the various nuances of the man-woman relationship in the context of the larger Indian extended family.
Piya Ka Ghar probed into how a newly-wed couple must balance its still fledgling relationship in harmony with a large joint family clustered in a small one-room tenement in the city of Mumbai, where paper-thin wooden partitions serve as rooms and nothing can be said in privacy.
"Based on a Marathi play, it is one of the most poignant films on the space problem in Mumbai. Whenever you have a retrospective on Jaya Bhaduri, this movie must feature. It is one of her best," says Sounak. The haunting number "Yeh jeevan hai" is one of the best compositions of Laxmikant-Pyarelal and certainly one of Kishore Kumar's best renditions.
Hamari Bahu Alka, a light-hearted rom-com had the father-in-law (Utpal Dutt) trying hard to keep the newly-wed couple (Rakesh Roshan and Bindiya Goswami) separate to ensure that the studies of the husband are not affected by his new, charming wife.
Chameli Ki Shaadi (1986) ranks among one of the best comedy films of Hindi cinema with its wit, humor and simple story-telling. The Amrita Singh-Anil Kapoor starrer was a laugh-riot woven around the budding romance of a precocious school girl and an amateur boxer. Every situation and every mood, especially of Chameli (Amrita Singh), was further complimented with a matching Hindi film song playing on Vividh Bharti!
All these films celebrated the emotions of humanity, love, care and mutual respect that bind people together in families, despite obstacles and constraints.
On the other hand, films like Sheesha, Chhoti Si Baat (1976), Rajnigandha (1974) and Priyatama (1977), explored the various changes, upheavals and downslides that happen in a man-woman relationship.
Chhoti Si Baat and Rajnigandha, arguably two of Basu Chatterji's most popular works, looked at how romance blossoms in the midst of the hurly-burly of city life, in between the daily chores and work responsibilities.
Says SMM Ausaja, "He took up issues which stuck a chord with the common man. Even the romance was so believable if you look at Amol Palekar's obsessive struggle for the local office lady in Chhoti Si Baat. Or the lyrically romantic rain song of Manzil."
Rim jhim gire saawan (Manzil) 
While Chhoti Si Baat's Amol Palekar was the shy, tongue-tied secret admirer of Vidya Sinha, who had to undergo a rigorous training in love by Colonel Julius Nagendranath Wilfred Singh of Khandala (played delightfully by Ashok Kumar) to be able to woo her convincingly, Rajnigandha had Vidya Sinha caught between the two love interests of her life – Dinesh Thakur, the suave and articulate former student's union leader and Amol Palekar, the gentle and subtle lover who is more concerned with his office politics than with keeping his fiancée waiting on a date.
Innovative use of music
Music, a high-point of almost all of Basu Chatterji's films, reached a peak with these two films with Salil Chowdhury scoring some of the most innovative music. Mukesh picked up the National Award for the breezy "Kai baar yun bhi dekha hai" in Rajnigandha. The title song "Rajnigandha phool tumhare, meheke yunhi aankhon mein" is a delightful number by Lata Mangeshkar.
Kai baar yun bhi dekha hai (Rajnigandha)
Similarly, in Chhoti Si Baat, there was enjoyable mix of compositions – from the thoughtful "Na jaane kyun, hota hai yeh zindagi ke saath" (Lata Mangeshkar) and the fun duet "Jaaneman jaaneman tere do nayan" (Yesudas, Lata Mangeshkar) to the uplifting "Yeh din kya aaye lage phool hasne" (Mukesh).
Rajesh Roshan scored some of his career's best music in Basu Chatterji's films, exploring varied genres – be it the uplifting and racy "Koi roko na, deewane ko" (Priyatama) or an inspired version of the famous thumri by Ustad Bade Ghulam Ali Khan "Ka karoon sajani aaye na balam", sung by Yesudas in Swami.
Ka karoon sajani aaye na balam (Swami)

The Parsi community served as the social milieu for two highly acclaimed films Baton Baton Mein and Khatta Meetha. "Basu Chatterji used to travel often by the Mumbai's local trains. Hence, you find a lot of actual location shooting on trains in Baton Baton Mein," says Sounak. "Besides, the whole idea in Khatta Meetha of an elderly man marrying an elderly woman with seven grown up children between them would not have been palatable in any other social milieu."
These two films again had an everlasting music score by Rajesh Roshan. All the songs of Baton Baton Mein were hits – "Na bole tum na maine kuch kaha", "Uthe sab ke kadam dekho ram pam pam", "Suniye, kahiye" and "Kahaan tak yeh man ko andhere chhalenge". "The music is nicely weaved in these films. You will find several of the songs used in the background," says Sounak.
Suniye, kahiye (Baton Baton Mein)
"'Thoda hai thode ki zaroorat hai/ Zindagi phir bhi yahan khoobsurat hai' (Khatta Meetha) is an eternal statement. We all want that little bit more but even then life is beautiful," adds Sounak.
Thoda hai thode ki zaroorat hai (Khatta Meetha)
Under the garb of humor, Khatta Meetha also touched upon several social issues, such as the ridicule an obese girl faces in a society obsessed with fair skin and perfect figures. Preeti Ganguly played the frustrated girl who is not able to find a groom because of her obesity. "She even dreams of marrying Amitabh Bachchan!" says Sounak. "Amitabh Bachchan was shooting in the next floor and Basu Chatterji simply walked upto him and asked him to do this small cameo. Amitabh Bachchan readily obliged."
Basu Chatterji cast Amitabh Bachchan in a tricky role of an ambitious entrepreneur who lies about his social status to woo a rich girl in Manzil, an adaptation of Mrinal Sen's Bengali film Akash Kusum. Observes Sounak, "The Manzil poster said, 'A love story told in Basu Chatterji style.' He had become a force to reckon with. This kind of a tagline is a huge stamp of authority, since it is coming from the producer."
Manpasand was adapted from the celebrated George Bernard Shaw play Pygmalion. Of course, the play had been adapted in cinema multiple times, including the award-winning Audrey Hepburn-Rex Harrison starrer My Fair Lady. But Basu Chatterji gave it his own Indian touch, casting the relatively new Tina Munim against Dev Anand.
Shaukeen (1982) did have an adult theme but was a rib-tickling comedy about three young-at-heart old men looking for some flirtatious fun in their advancing years.
Looking at the darker side of life
After all these breezy films, Basu Chatterji took a sharp turn for the serious cinema, picking up stories that looked at the darker side of life. Sheesha , Kamla Ki Maut (1990), Triyacharittra (1997) and Ek Ruka Hua Faisla  (1986) were all grim films. Sheesha had the most unusual star cast with Mithun Chakraborty, Moon Moon Sen and dancer Mallika Sarabhai caught in a web of doubts and allegations.
Ek Ruka Hua Faisla was an adaptation of the award winning 12 Angry Men (1957), an American drama that exposed the prejudices in the American legal system. Basu Chatterji transplanted it into the Indian social context, etching out the characters as reflections of the prevalent cynicism towards the Indian legal system.
Making TV mirror burning social issues
Basu Chatterji's foray into TV serials was just as path-breaking as his films. TV serials made by Basu Chatterji reflect the same kind of variety that he explored in cinema. The iconic TV serial Rajni became a mirror to the ills plaguing the ordinary man in society and the character played brilliantly by Priya Tendulkar became a household name. The serial touched the pulse of the audience and viewers even wrote to Rajni to focus on particular problems.
The political satire Kakkaji Kahein, where Om Puri gave a stellar performance, was a hilarious tongue-in-cheek look at the murky world of Indian politics. Byomkesh Bakshi, the detective serial, introduced the talented Rajit Kapoor as a dhoti-clad detective who uses his brains more than brawns to crack mysterious crimes. And then Darpan was a delightful episodic serial built around celebrated short stories from Indian literature.
Basu Chatterji's vast repertoire of films has an everlasting quality that is not likely to age with time. Filmmaking norms have changed and technology has carved out a bigger role for itself in cinema today. But these films with their true-to-life stories, realistic characters and hummable music are going to be remembered as they connect directly with the lives of ordinary people.
Basu Chatterji's films are available on Amazon
 and Flipkart.
More to read on Learning and Creativity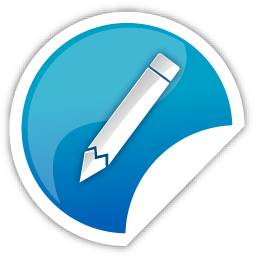 Learning and Creativity publishes articles, stories, poems, reviews, and other literary works, artworks, photographs and other publishable material contributed by writers, artists and photographers as a friendly gesture. The opinions shared by the writers, artists and photographers are their personal opinion and does not reflect the opinion of Learning and Creativity emagazine. Images used in the posts (not including those from Learning and Creativity's own photo archives) have been procured from the contributors themselves, public forums, social networking sites, publicity releases, Morguefile free photo archives and Creative Commons. Please inform us if any of the images used here are copyrighted, we will pull those images down.
"The only person who is educated is the one who has learned how to learn and change." ~ Carl Rogers